Businesses in and around Downtown Long Beach have spoken up in recent months about how issues like homelessness and crime have impacted their bottom lines.
Another issue, though, has gotten less attention: construction.
For Chris Sweeney, who opened up the new RightMealz restaurant in the former Berlin Bistro property earlier this year, ongoing construction on Fourth Street and its impact on the site's parklet, he said, have driven away customers in the critical early months of operation when he needs to establish his presence in the neighborhood.
The former Berlin Bistro site was attractive to Sweeney in part because of the parklet, which was one of the first in the city. He hoped to use it for people who dine in at the location, which has an alcohol license that allows it to sell beer and wine.
But Sweeney said that in early February, he received a 48-hour notice that the parklet needed to come down to make room for the road construction that the city is doing to improve sidewalks, curbs and gutters along Fourth Street.
He received help from the former owners of Berlin in deconstructing the parklet, which was cut into pieces that will allow it to be reassembled. It's currently stashed away behind the business in a storage area.
"Here we are in spring and we have no parklet," Sweeney said.
For a while, it was unclear whether the parklet would be able to return at all, thanks to some confusion about the permit process.
But, as it turns out, in order to put the parklet back in, Sweeney will have to pay an annual renewal fee for the parklet and provide plans for a shade structure that was added on after the original parklet was installed in 2012. The cost is significantly less than having to redesign and reconstruct a parklet, which can cost tens of thousands of dollars, something Sweeney originally believed to he'd have to do.
Other new parklets have to go through a process that now includes public input and potential City Council approval.
Kerstin Kansteiner operated the parklet before closing Berlin Bistro and her other popular coffeehouse, Portfolio, last year. She said the shade structure was added after 2012 when the team quickly realized that umbrellas were problematic and could be tipped over and fall into traffic, but she believed it was permitted.
"I feel terrible for Chris. He just kind of walked into this, and we didn't know there was an issue," said Kansteiner, who helped Sweeney take apart the parklet earlier this year.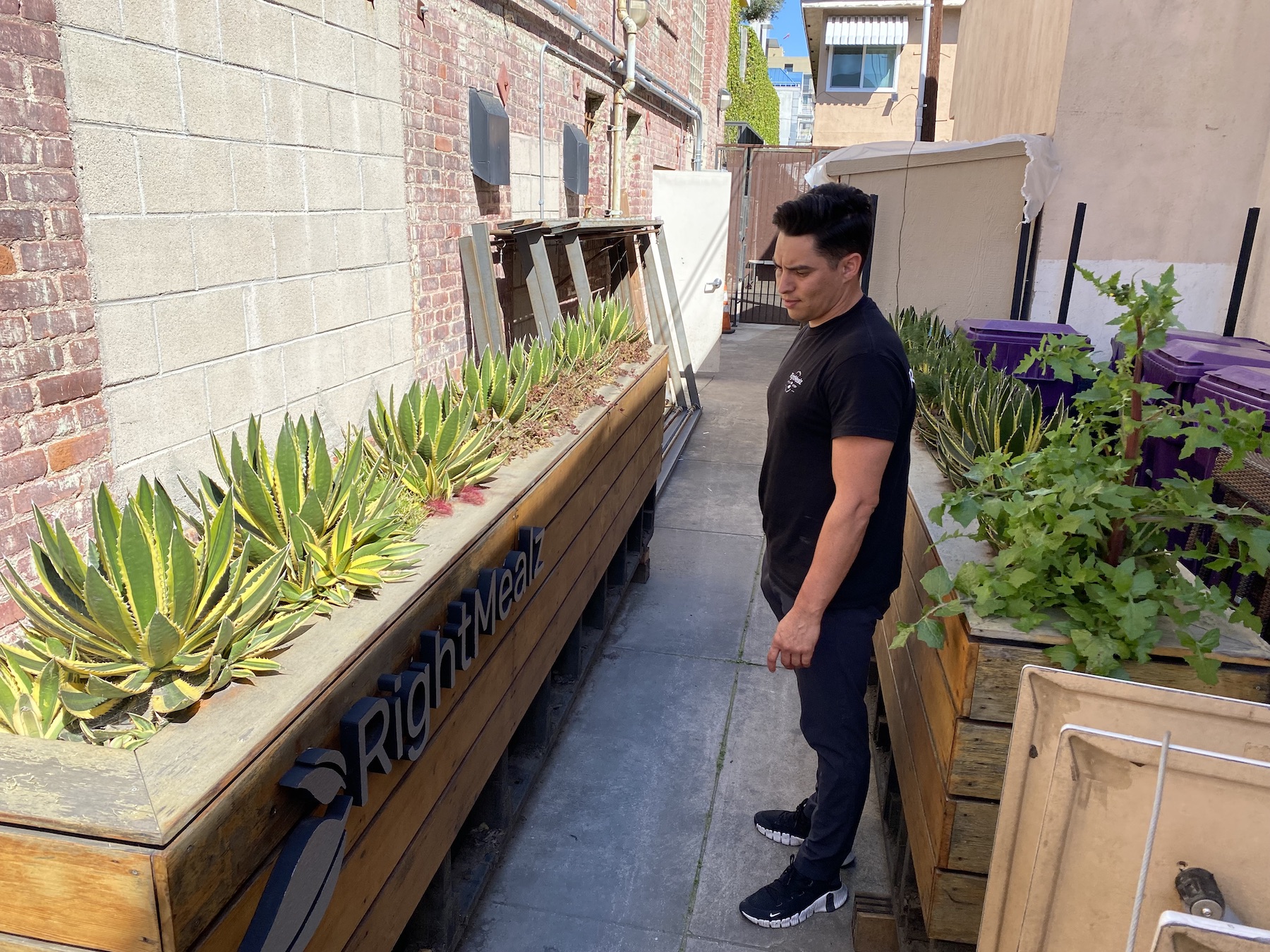 As for what Sweeney will have to pay to keep the parklet, the permit fees are based on the square footage of the space. Kansteiner said she remembered the annual cost to be slightly above $1,000 in additional insurance that businesses have to carry for the spaces, which is looked at as an extension of their dining area.
The tradeoff is one that business owners are willing to take because of the increased activity they can bring, said Kurt Schneider, who owns the building on Fourth Street. He credited the city's expansion of the parklet program to the success that Berlin and other early adopters had, adding that the space led to about 30% more sales.
"When people see people outside enjoying a meal, they say, 'There must be something happening there,'" Schneider said.
Now, the issue will be getting customers to the location.
Sweeney said the ongoing street construction, which had restricted traffic, temporarily eliminated parking spaces and barred people from walking on the sidewalk, forcing him to roll back operations. On top of the road work, the city approved a second road closure to allow filming to happen on Fourth Street. He closed his shop Monday and Tuesday this week.
His meal-prep business, which lists numerous professional athletes as clients, normally has about 150-200 grab-and-go meals in his fridge, but he's cut that down to 30 because customer traffic has slowed to a trickle.
Public Works Director Eric Lopez said that construction projects citywide have been delayed due to persistent rain the city has seen so far this year, but he believes the work in front of RightMealz should be done soon.
"There will be temporary impacts, but the long-term impacts of these infrastructure projects outweighs the short-term impacts," Lopez said.
Lopez added that he hopes renewal of the parklet permit will be a "painless process."
In the interim, Sweeney said he's paying for a delivery driver to get meals to clients who don't know how to navigate Downtown with the ongoing construction.
Sweeney attended a meeting in early March hosted by Mayor Rex Richardson where Sweeney said multiple Downtown businesses expressed anger about the conditions businesses are having to navigate like vandalism, homelessness, drug use and construction, something that has been a persistent theme in recent months.
"I feel like a lot of people around here don't speak up," Sweeney said. "I'm going to speak up."
Sweeney said Richardson walked to his shop after the meeting to survey how the road construction was affecting business and pledged to come back with his staff to support RightMealz.
That never happened, Sweeney said.
Through a spokesperson, Richardson declined to address any of the specific issues Sweeney is facing. Instead, Richardson's spokesperson shared a statement touting how many businesses the mayor met with during his "100 Small Businesses in 100 Days" tour and said his team will "process the feedback and make recommendations" on how to better support small businesses.
Here's why all of Long Beach's COVID-era parklets have disappeared