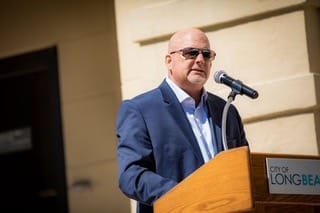 Suggestions for changes in city's proposed tenant relocation policy
People Post is a space for opinion pieces, letters to the editor and guest submissions from members of the Long Beach community. The following is an op-ed submitted by Mike Murchison president of Murchison Consulting. He has over 25 years of experience in local politics. The following does not necessarily reflect the views of the Long Beach Post.
On Tuesday, May 21, 2019, the Mayor and City Council will hear a draft ordinance on tenant relocation policies, which comes after the 6-3 City Council vote (Price, Supernaw and Mungo dissenting) on April 2, 2019.
The ordinance details several of the items being addressed under tenant relocation, but the most pressing topic is relocation payments. Rental property owners are being tasked with providing financial assistance to tenants, by way of a tenant relocation payment, upon their request for a tenant to vacate the property. Forcing property owners to pay tenants to move out of their property only creates additional housing and financial burdens for everyone, including our city.
Independent rental property owners and rental property associations will be advocating two key points in the meeting Tuesday night:
1. Notice to Vacate:
Current state law requires a 30/60-day notice to vacate.
Under the proposed draft, rental property owners of buildings with four or more units in Long Beach would have to pay up to $4,500 in tenant relocation payments along with the 30/60 day notice to vacate.
Rental property owners and associations are advocating for the option of a six-month notice to vacate in lieu of paying tenant relocation. This solution allows tenants significantly more time to research living areas in order to best accommodate their work and school schedules and allow them more time to plan the logistics of their move. The avoidance of a $4,500 relocation payment for the smaller property owners is crucial in their continued success in owning and maintaining property in Long Beach.
2. Change in the number of units to trigger relocation payments:
The current draft ordinance states properties with four-plus units abide by the tenant relocation policy.  Rental property owners and associations are requesting that the number of units that trigger tenant relocation be changed from 4-unit to 5-unit buildings.
The fundamental difference between a four-unit building and a building with five or more units is the loan requirements.  The four-unit property owner must take out a personal loan rather than a commercial loan. Additionally, it is likely that many of the four-unit owners manage their own properties and live in one of those four units. These owners/landlords are less likely to evict their tenants because they establish more intimate relationships with their tenants and strive for them to stay long term.  In fact, in 2018, out of the 2,800 four-unit buildings in Long Beach, only a handful were issued an eviction notice.
If the council can agree on the above two modifications, much of the conflict can be resolved as it relates to this policy. If the smaller property owners are forced to abide by the relocation payment, you will see them become more risk adverse in their selection for future tenants by scrutinizing the applications more than ever.  In order to be a renter and sign a lease in a small, locally owned and managed apartment, you will have to have a pristine background.
This topic has gotten a lot of attention in these past 18 months, and too many times, Long Beach makes an emotional citywide decision that is not based on any statistical, factual data. This policy was originally driven by the emotional outcry from tenant rights groups regarding buildings in downtown Long Beach being purchased and renovated. There is still no statistical data that indicates this has been a citywide concern.
We must continue to remember the thousands of people who have invested in our community as a way of life and who are responsible property owners.  Let's not let them down by reaching into their pocketbooks so much they are forced to sell their properties or take the building out of the housing market altogether.
Support our journalism.
Hyperlocal news is an essential force in our democracy, but it costs money to keep an organization like this one alive, and we can't rely on advertiser support alone. That's why we're asking readers like you to support our independent, fact-based journalism. We know you like it—that's why you're here. Help us keep hyperlocal news alive in Long Beach.