We are proud to present the second annual Top Ten Teachers List. The highly deserving educators were selected from nominations provided by our readers and the parents, teachers, and students that make Long Beach schools some of the most exceptional in the nation.
With over 100 nominations, it was difficult to select just ten teachers. Long Beach is fortunate to have thousands of highly qualified professionals shaping the minds of our young people. Congratulations, in no particular order, to some of the best in Long Beach.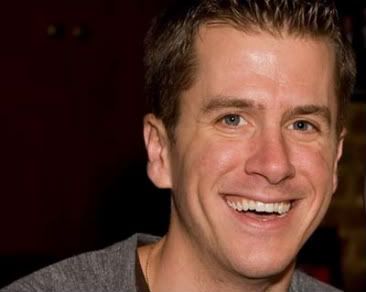 CSULB – Dr. Ragan Fox
Dr. Ragan Fox is an assistant professor of communication at California State University, Long Beach, where he teaches undergraduate and graduate courses in rhetoric and performance studies.  Dr. Fox recently completed his third year of instruction at Long Beach State. He received a B.S. and an M.A. (2001) from the University of Texas at Austin and a Ph.D. (2006) from Arizona State University.
Fox is also a performance poet who advanced to the individual finals of the 2005 National Poetry Slam.  He is the author of two collections of poetry and several journal articles.  His podcast, Fox and the City, was heard weekly on Sirius radio; and iTunes regularly features the program as a recommended comedy podcast.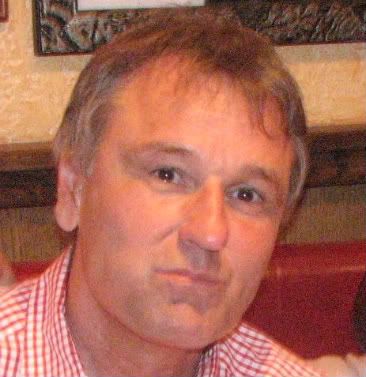 Long Beach City College – Dr. Greg Joseph
Dr. Gregory Joseph has served as a history professor for 33 years; four years at CSU Fullerton, four years at Cypress College, and 25 years so far at LBCC. Dr. Joseph holds a BA, MA, and Ph.D in History from Claremont Graduate School. He was also the former curator of the Otis Chandler Automobile Collection, one of the most prestigious collections of historic automobiles.
In addition to teaching history to thousands of students, Dr. Joseph spearheads car shows to raise money for local private schools.  He has successfully organized three car shows for St. Anthony High School, five car shows for St. Barnabas Elementary Schools where he raised $50,000 for its endowment, and is currently planning a major car show for St. Joseph High School and one for the St. Anthony High School baseball team.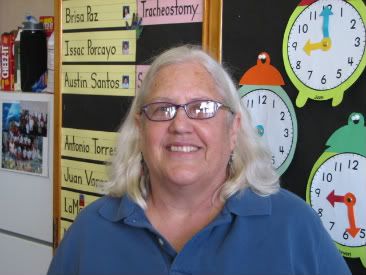 Buffum Elementary – Corrine Pearson
Corinne Pearson began working in Long Beach schools as a substitute teacher in 1983. At the time, Buffum Elementary was a Special Education Center leased by the Los Angeles County of Education. When its then-principal approached Corrine to work at the center and pursue a credential in Special Education, her tenure at Buffum began. Corrine has remained at Buffum through many changes.
The special education centers have been integrated into other school sites, and Buffum has become a general education campus with moderate to severe special education classes. Corrine manages a classroom that is inviting, organized and presents a rich environment for hands-on learning.  Her students are engaged through speaking, listening (chanting, music, singing, story-telling), technology and a variety of arts activities.
Cesar Chavez Elementary – Hajra Siddiqui
Hajra Siddiqui is a product of Long Beach schools. She attended Newcomb Elementary, Poly High and graduated from CSULB with a double major in Spanish and Information Systems. Hajra also holds a Master's Degree in Teaching from Grand Canyon University. After teaching for four years in Santa Ana Unified, Siddiqui came to Cesar Chavez Elementary where she has served for five years as the Third Grade Literacy Teacher. Her volunteer work includes serving on the Leadership Committee and Social Committee at Cesar Chavez Elementary.  She always has a positive attitude and a willingness to accept challenges.  She is very involved with the program titled "Developments in Literacy," which is based in Los Angeles and opens schools in rural areas of Pakistan.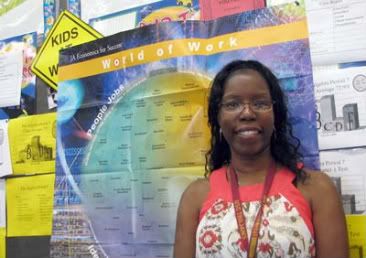 Charles Evans Hughes Middle School – Dr. McCloyn
Dr. McCloyn has served Hughes Middle School for 15 years. She began teaching 7th Grade science and math, and focuses on Algebra and Pre-Algebra. In addition to her passion for teaching, Dr. McCloyn coordinates the Black History Club which aims to develop future leaders and role models. Dr. McCloyn is also involved with the Advancement Via Individual Determination (AVID) program, which prepares the "silent middle" students who typically earn B's and C's and have yet to understand the full importance of attending college. In the AVID program, Dr. McCloyn provides tutoring, guidance, and an emphasis on going to college and beyond.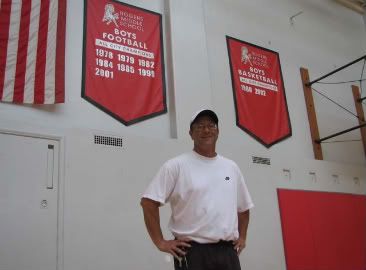 Will Rogers Middle – Timothy Ching
Tim Ching is one of those teachers who unconditionally supports the students, parents, staff and community that comprise Rogers Middle School. He teaches with vigor, compassion, respect and love for all who are enrolled in his classes. Students and parents particularly note his ability to make physical education fun and inspiring. His curriculum is meaningful and standards-based; he is highly organized and committed to the profession of teaching.
Tim has been at Rogers for all of his 28 years of teaching, all of them as a PE teacher.  "They'll probably bury me out there," he says, pointing to the school soccer field. "I just enjoy it." Tim incorporates different activities into the PE curriculum, just finishing a few weeks on circus skills like juggling and walking on stilts.  The kids then put on a performance and are graded based on their routine. "There are a million things to do that don't require kids to move," Ching says of today's internet and video game age.  "But kids are still kids. If you just make things fun and interesting for them that is what it's all about."
St. Anthony High School – Edgar Salmingo
Edgar Salmingo is serving in his third year as a math and science teacher at St. Anthony High School – Long Beach's only and oldest private high school. His service to the school and community is extensive – advising the Yearbook and the Marine Science Academy, coaching the Academic Decathlon, organizing extracurricular activities for his students and providing free tutoring almost every day after school. Edgar's philosophy is based on community and teaching students to bring people together for a common purpose. He appreciates serving the underserved, and is able to meet this goal at St. Anthony's urban, downtown Long Beach campus.
Edgar began teaching when he became tired of working at a job that did not contribute to society. He earned a degree in Computer Engineering from the University of California, Irvine.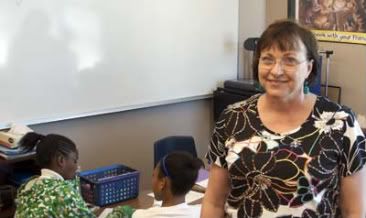 The New City School – Linda Bell
After earning a BA in History from BYU, Linda Bell came to Southern California where she earned a Master's Degree in Special Education from California State University, Dominguez Hills.  She has been teaching for 15 years – 3 years in Utah and 14 years in Long Beach.  Her volunteer activities both on campus and off include: Involvement in the PTA, coordinating Book Fairs, serving as Lead Teacher for Special Education, monitoring student progress across the school as a case manager, and balancing the challenge of being assigned to two sites (Linda is the Resource Specialist Teacher for both Cesar Chavez Elementary and The New City School).
One highlight of being a student in Mrs. Bell's class is that she raises money and gets the volunteers to take all of her 5th grade students (the number varies every year) to Disneyland.  It is the first visit for most of her students, and she spends an entire Saturday with them – going to both parks and staying through fireworks.
Long Beach Poly High School– Jan Ballard
Jan Ballard is the Lead Teacher for the Media, Entertainment Technology and Sports Industry (METS) program at Long Beach Poly High School, where she teaches 11th and 12th grade English. With about 600 students, METS focuses on higher education and careers in these areas.  Jan holds two masters degrees from Chapman University, one in Film and Television Communication on one in Teaching Curriculum and Instruction.
Jan has served students at Poly High for seven years, but formerly worked in Hollywood as a talent agent and co-owned a record label. She worked with Rock, Punk, Blues and Alternative bands for 12 years. While Jan enjoyed her time in the entertainment industry, she ultimately transitioned into education because she had a passion for helping young people.

Millikan High School – Dina Weinberg
Dina Weinberg teaches special education at Millikan High School. Her students suffer moderate to severe mental and physical disabilities, and most require wheelchairs. Mrs. Weinberg possesses a strong ability to connect with children suffering from brain damage, autism and cerebral palsy. Despite the challenges, Mrs. Weinberg demonstrates respect for each child and focuses on their abilities rather than disabilities. Due to her determination to make her students shine academically and socially, one of her students was selected for a poetry contest as well as to regularly perform at an improv club. Another student, who has been at Millikan for 6 years and is now 21 years old, recently found a friend for the very first time.
Mrs. Weinberg's humility is profound. Despite receiving a significant amount of nominations, she stresses that she is undeserving of the Best Teacher recognition; rather that her students and those in the Best Buddies program make the real difference in her classroom.