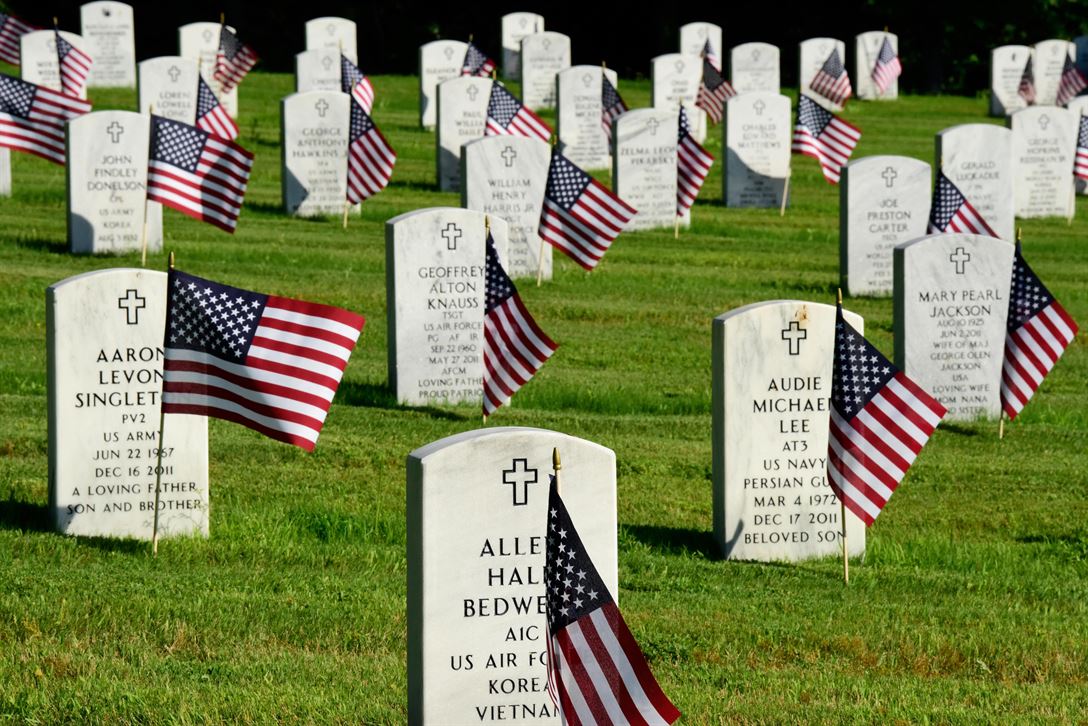 Today, amid pool parties and barbecues, America honors its fallen
As military holidays go, Memorial Day and Veterans Day are fairly far apart in what we're meant to observe. On Memorial Day, which we celebrate today, Americans are to somberly remember and honor people who have died while serving in the U.S. Armed Forces, while on Veterans Day, we celebrate the service of all U.S. military members.
The fact that both days are federal holidays—with Memorial Day time-shifted in 1970 to the last Monday in May to create a three-day vacation—distances many of us from the true and solemn purpose of the day.
In modern, less overtly patriotic days, Memorial Day has been celebrated as the kickoff to summer, which, in business terms, means "there's never been a better time to buy!"
The website theblackfriday.com, which keeps close tabs on the annual day-after-Thanksgiving mercantile madness, also compiles lists of all the best deals you can cash in on today while, as we've noted, somberly remembering and honoring those who died while fighting to insure your right to shop freely in this great country.
The one thing the two holidays have in common, of course, is people don't tend to celebrate them as intended. A day off, especially on the very verge of summer, means cookouts, pool parties, frolicking in the park, taking an extended local road trip, drinking beer and setting stuff on fire (hopefully wood, in a pit. And our lawyers insist we add something here reminding you to please set stuff on fire in a responsible manner).
Nevertheless, for many of us, we still take a moment out of the May madness to do what's proper, especially those who have lost a dear relative or friend to the horrors of war, though also those who, while perhaps not losing anyone close, truly do wish to express their appreciation for the sacrifice these nearly countless men and women gave to their country and its citizens over the decades in conflicts all over the world.
In Long Beach, Forest Lawn Cemetery is hosting its annual Memorial Day service from 10 a.m. to 1 p.m. today. The event will feature a keynote address by U.S. Air Force Capt. John Howard, with patriotic music performed by the Band of the California Battalion, a reenacted Union Civil War brass band, the reading of a presidential proclamation, a rifle salute, an invocation, a color guard, a wreath laying and, difficult as it is to believe, more. Admission and parking are free.
And then, everyone in the pool!
Forest Lawn is at 1500 E. San Antonio Drive.
Support our journalism.
Hyperlocal news is an essential force in our democracy, but it costs money to keep an organization like this one alive, and we can't rely on advertiser support alone. That's why we're asking readers like you to support our independent, fact-based journalism. We know you like it—that's why you're here. Help us keep hyperlocal news alive in Long Beach.