Long Beach firefighters hauled a 100-pound tortoise out of the back yard of a home where a fire was burning Tuesday night.
The blaze sparked around 8:30 p.m. in the kitchen of a one-story house in the Wrigley neighborhood. When crews arrived, the 37-year-old woman who lives there had already gotten out of the house with her two dogs, but she told firefighters her pet tortoise wasn't so quick, LBFD spokesman Jake Heflin said. It was still in the back yard.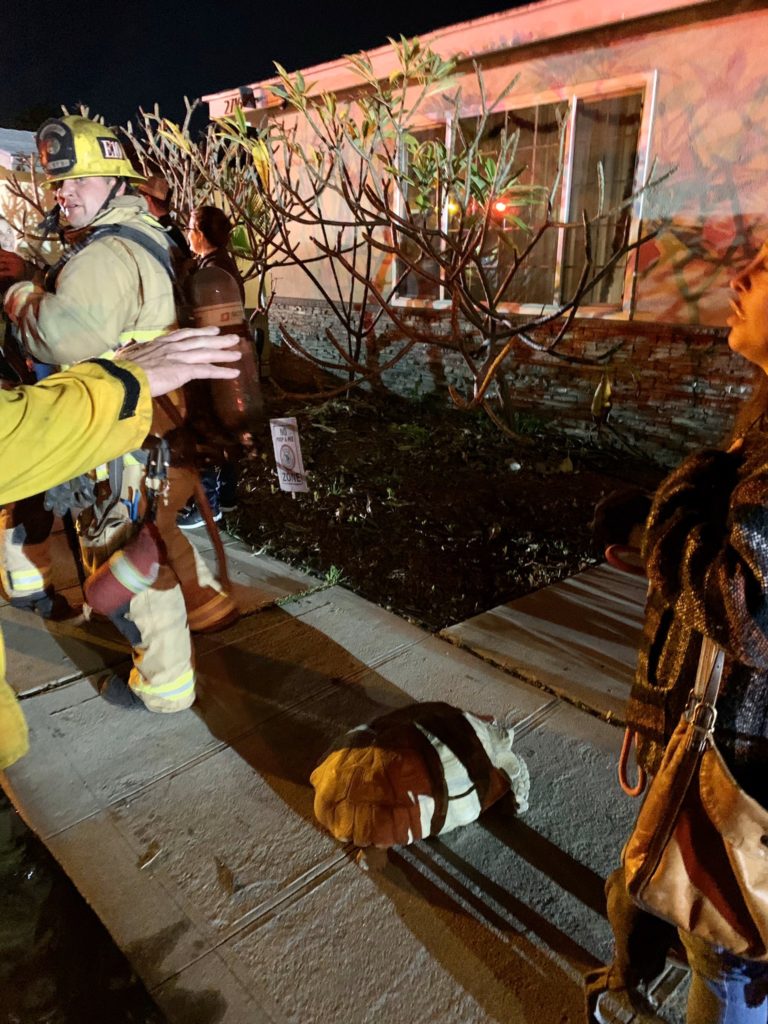 The flames weren't spreading fast enough to pose any threat to the hefty reptile, but crews thought it'd be wise to get it out of the way while they worked.
"We didn't want the tortoise to get hurt," Heflin said, so firefighters carried it out to the front of the house.
Crews quickly doused the fire, but the flames had already charred the kitchen and smoke damage the rest of the house, so the Red Cross helped the woman and her pets find somewhere else to stay, according to Heflin.
After the blaze was out, the resident snapped a picture of the grinning fire crew with the reptile they'd rescued, Heflin said.
100 pound tortoise 🐢 saved last night from a #StructureFire at 27th and DeForrest. Heavy smoke reported on the size up and members made aggressive interior attack and primary search. During the search the #tortoise was found. No other injuries reported. #LongBeachFirefighters pic.twitter.com/vwGgNZOpHb

— Long Beach Fire (@lbfirefighters) February 12, 2020