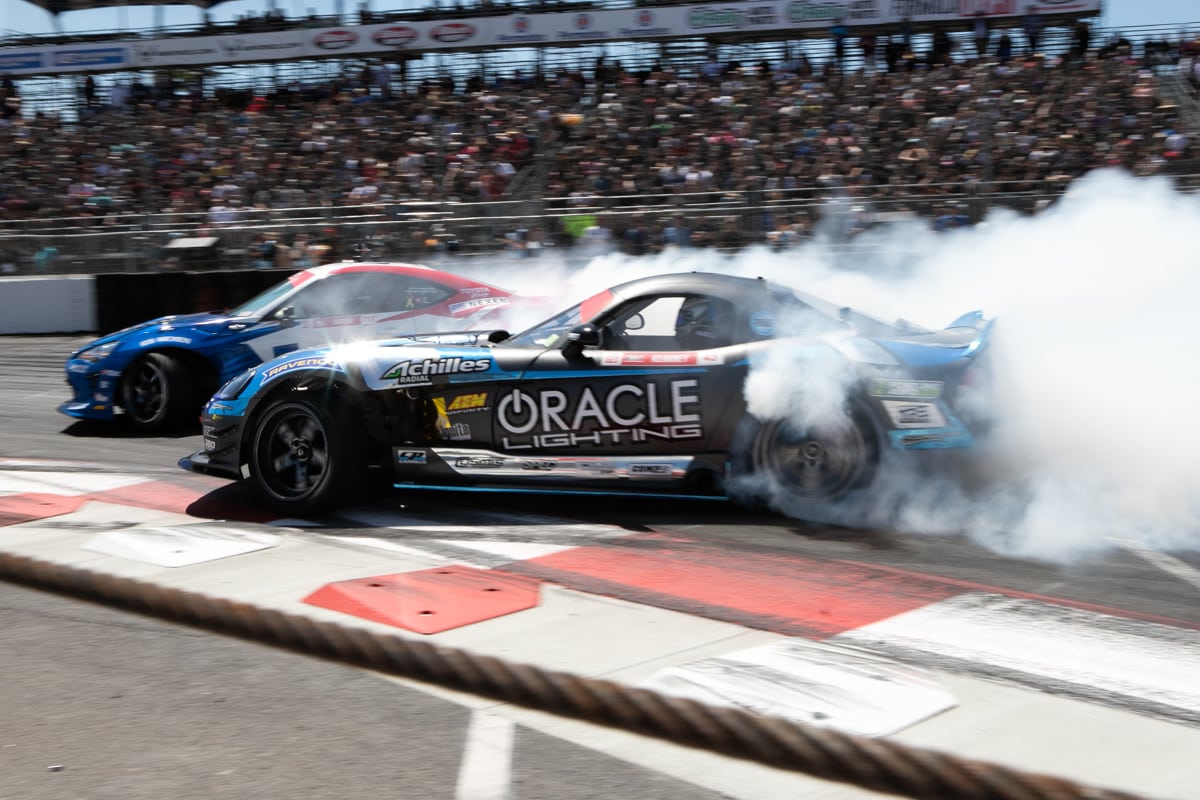 Formula Drift returned to the streets of Long Beach for the 14th year to kick off the 2019 season. The two-day event started with 36 cars and drivers fighting to qualify for the top 32 to spots and drive their way down the charts to the top 16, eight and four, and ending with the top two cars battling it out for this weekend's first place podium.
Formula Drift made its debut in Long Beach in 2005 and has been a staple and an unofficial kick off to IndyCar weekend that follows. Fans were treated to vendor booths—many whom equip cars in the series—along with food, refreshments and beer. On Saturday attendees were treated to a car show behind turn 1 with a wide array of custom cars and their builders.
On the track, every run during practice, qualifying and competition had fans on their toes as competitors made their start from Seaside Way onto turn 1 into the Long Beach Convention Center parking lot, hitting speeds of up to 100 mph.
The cars turned sideways, burned rubber and created huge clouds of smoke.
The Nissan-powered cars ruled the streets, taking all three spots at the podium. This year's winner was Lithuanian driver Aurimas Bakchis, who powered his Nissan through the grid of the top 32. Second place was American driver Forest Wang, and third place winner was fan favorite Chirs Forsberg in his Nissan 370Z.
Free news isn't cheap.
We believe that everyone should have access to important local news, for free.
However, it costs money to keep a local news organization like this one—independently owned and operated here in Long Beach, without the backing of any national corporation—alive.
If independent local news is important to you, please consider supporting us with a monthly or one-time contribution. Read more.