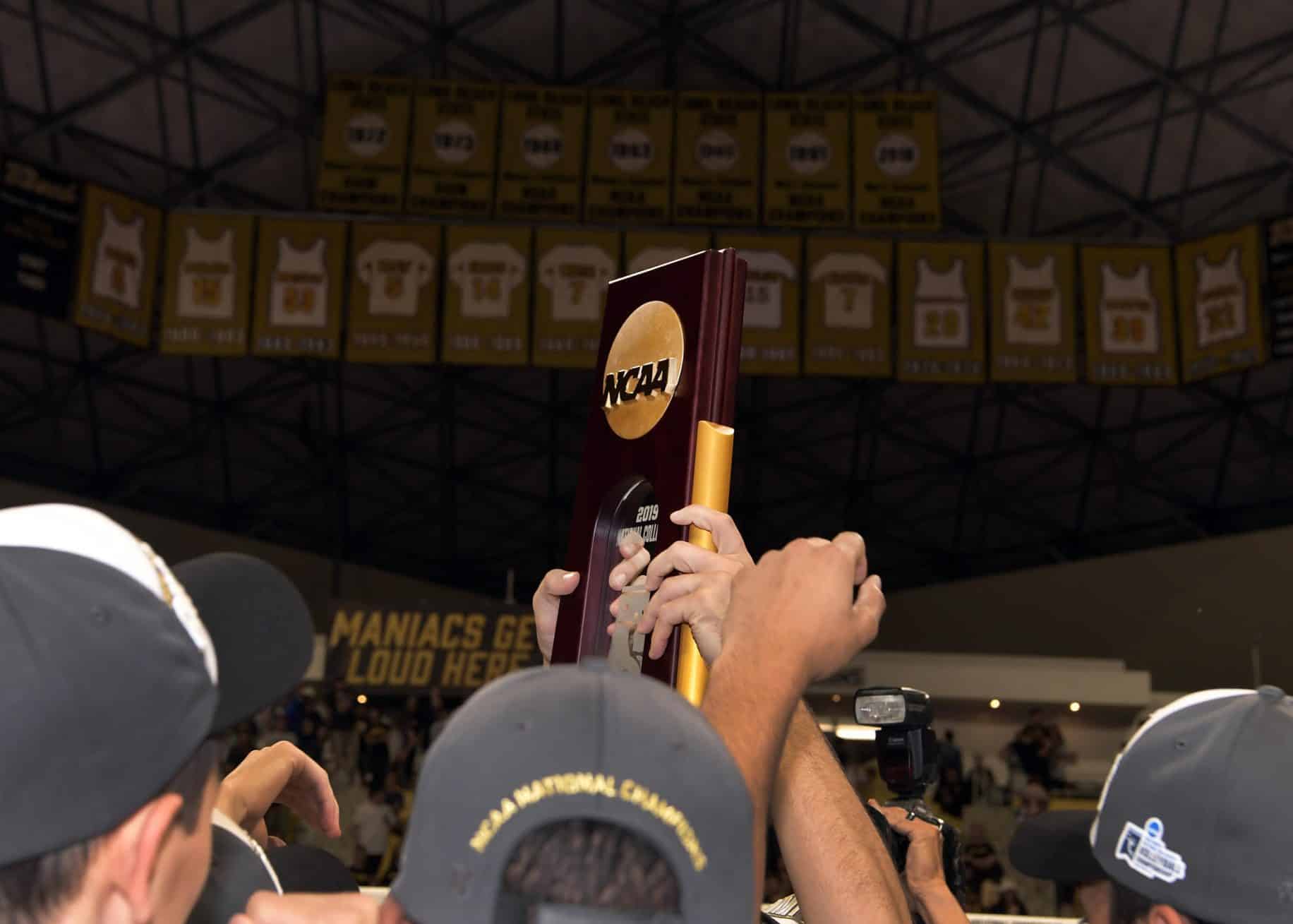 Long Beach State wins second consecutive championship with epic Saturday night win over Hawaii
It was a night they'll be talking about for a long time. Inside their home arena, the Long Beach State men's volleyball team became the first program in school history to win back-to-back NCAA championships, taking down Hawaii in the Pyramid in a battle of the two best teams in the nation. Hawaii took the first set before Long Beach rallied to win it, 23-25, 25-22, 25-22, 25-23.
With the two best teams in the country on the floor, a huge crowd, and a second NCAA trophy, it was an epic end to what has been a truly golden chapter in the school's athletic history. The senior class led by TJ DeFalco, Josh Tuaniga, and Kyle Ensing will graduate having played in four Final Fours, won back-to-back national titles and set a school record for consecutive home wins at 42.
"They did it the right way, they were very unselfish, they worked hard, and they brought their teammates along," said Long Beach State coach Alan Knipe.
For a full story, video, and photo gallery visit the562.org .
Support our journalism.
It's been one year since the Long Beach Post began asking you, our readers, to contribute to keeping local journalism alive in the city.
Thousands have contributed over the past year giving an average contribution of $12.39 a month.
Please consider what the news and information you get every day from the Post means to you, and start a recurring monthly contribution now. READ MORE.