Long Beach volleyball is better than Long Beach football
Let's NOT talk about football for a moment.
Football is fine, of course, but by far the best fall high school sport in Long Beach this year is girls' volleyball, where a grand total of five local teams make appearances in the CIF Southern Section rankings.
The best two teams in town, Long Beach Poly and Lakewood, will play at Poly this Thursday at 4 p.m. with the Moore League championship on the line. The Jackrabbits and Lancers are both top 20 in Southern California and the battle this week should be epic.
The best sporting event this week gets even better as we remind you that girls' volleyball matches don't charge admission during the regular season, so you can see these two teams playing for a title for absolutely free.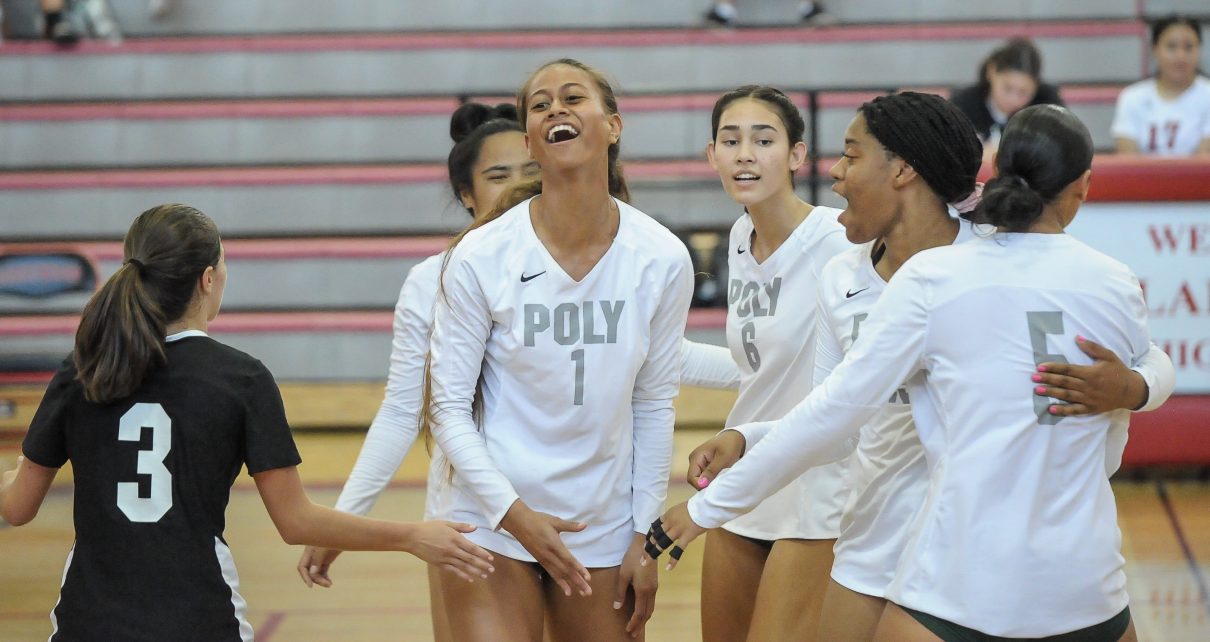 The playoffs start next week for volleyball and we're expecting a lot of teams to make noise regardless of how the league title shakes out. Poly and Lakewood are both ranked in the top division, while Wilson is No. 4 and Millikan is No. 6 in Division 3. St. Anthony and Avalon are also ranked and expected to make deep playoff runs.
Game of the Week
Poly vs. Lakewood girls' volleyball at Poly (1600 Atlantic Ave), Thursday, 4 p.m.
Football Dominance
Part of the reason we wanted to wait a few minutes to talk about football is that the season has largely moved into the "we already know what's going to happen, we're just waiting for the final score" portion of the proceedings.
Long Beach Poly celebrated its 112th Homecoming by easily beating Cabrillo—not much of a surprise, but the 68-0 score and the fact that they held the Jaguars to minus-27 yards of offense was certainly eyebrow-raising.
Wilson had almost as easy of a time with Jordan as well, winning 46-12. The Jackrabbits and Bruins certainly look like the top two teams with three weeks left in the regular season, we'll know for sure after Wilson faces Lakewood, Friday.
Wild Game at Millikan
There was one exciting game on Friday, with Compton beating Millikan 48-42 by virtue of having the last possession of the game. Compton rushed for more than 500 yards and seven touchdowns in the game, and all but eliminated Millikan from playoff contention in doing so. It was a tough result for the Rams, who have a talented roster but have underperformed this season.
Saints Are Marching
The rising team on the gridiron in 2019 might be St. Anthony. After a tough season, last year, with a young roster, the Saints missed the playoffs. This season, they've started 2-0 in Del Rey League play and are in contention for not only a playoff spot but for the league championship, which they haven't won since their historic CIF-SS championship season of 2016.
Oh, Hill Yeah
The second of three Moore League cross country meets is today (Tuesday, Oct. 15) at Signal Hill's Discovery Well Park (2200 Temple Ave). The first league meet at El Dorado saw Poly's boys' and girls' teams win, each by a single point.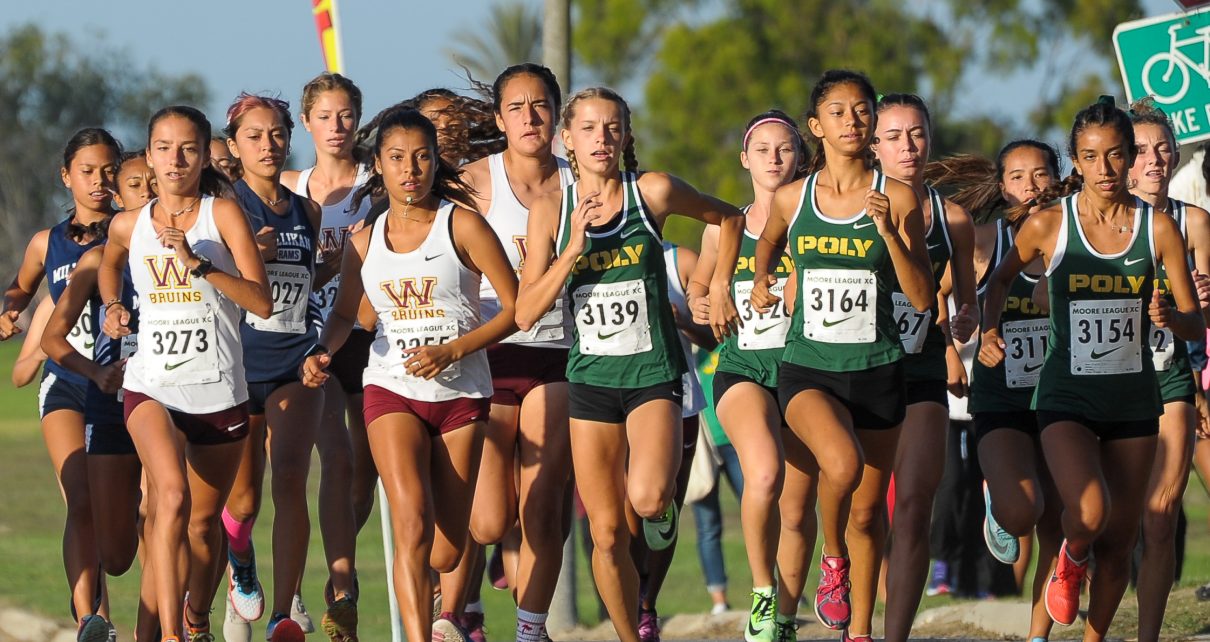 El Dorado is a flat course, though, and Signal Hill is… well, a hill. A fairly steep one, at that, with a quick elevation gain and drop over its three-mile course. The incline and decline make it a less predictable race, and a locally-famous proving ground as well.
It's not a particularly easy race to cover, by the way, unless you're the kind of sportswriter who's OK with watching the runners leave and then waiting 15 minutes for them to come back. Because of our commitment to highlight videos, this is actually a race that inspired Mike to start running and get in shape so that he wouldn't keep vomiting in front of teenagers while trying to film their race.
We always take a moment to appreciate the Signal Hill race, because the residents of the affluent community that abuts it are always trying to make sure that each time the meet is held is the last time it's held. NIMBYism doesn't just apply only to airport expansion and homeless shelters, it turns out people don't want cross country meets in their backyard, either.
Hopefully the experience of hundreds of student-athletes and years of history continue to take a higher priority than the whims of a few property owners, but since that isn't always (ever?) the way things work out in the long run, we'll be sure to enjoy the view for an extra second or two this year. And if we do end up vomiting, we'll make it count.
Support our journalism.
Hyperlocal news is an essential force in our democracy, but it costs money to keep an organization like this one alive, and we can't rely on advertiser support alone. That's why we're asking readers like you to support our independent, fact-based journalism. We know you like it—that's why you're here. Help us keep hyperlocal news alive in Long Beach.