Long Beach's best sports stories of the decade
It's a strange thing to claim some kind of authority over a decade, but here we are.
When the 2010s started, the two of us were, well, right here. We were two years into our careers as full-time sportswriters and were staffers with the Long Beach Post under founder/publisher Shaun Lumachi. Ten years later, we've had the same jobs we've had since 2008 but we've traveled around the city, working for the Gazettes, the Press-Telegram, starting our own non-profit outlet the562.org and, completing the circle, came back to the Post under its new leadership.
The last 10 years have been filled with more games than we can count, and we've traveled all over the state to cover them, as well as to Nevada, Arizona, Oregon, North Carolina, Philadelphia, Hawaii and England. Along with our staff, we've cut and called 3,470 videos in the 2010s and written more than 15,000 stories and features.
It would obviously be impossible to boil all that down to a definitive list, but we promised our editor Steve Lowery we would take a crack at it, so here goes, our 15 favorite stories of the last 10 years. What we can remember of it, at least.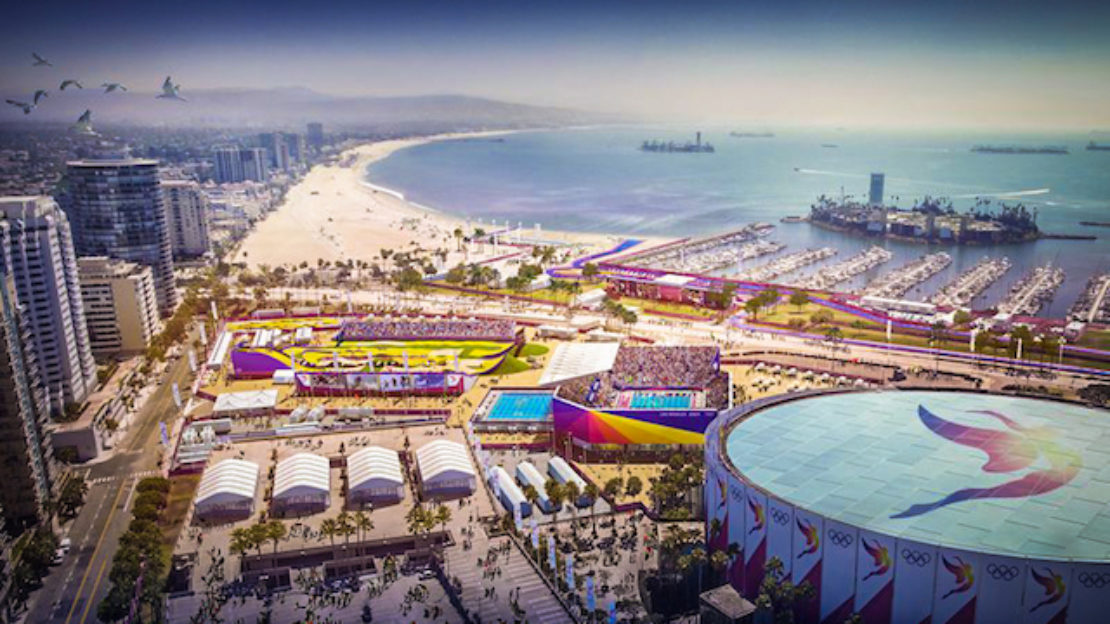 15. Long Beach Nabs 2028 Olympics
OK, technically Los Angeles was named as the host for the 2028 Olympic Games. But after the LA 2028 team initially put together a plan for the Olympics that completely circumvented Long Beach, city officials made some noise about it. A few tours of the city later, Long Beach is a central part of the 2028 Olympics. The city will host men's and women's water polo, BMX, sailing, the triathlon, handball and sailing. It may also end up hosting rowing.
Long Beach has been an Olympic city since Marine Stadium was built to host rowing for the 1932 Olympics, and we'll have more events than ever before when the top athletes in the world come to town in a mere eight years.
14. Long Beach Poly Hoops Championships
It was a decade of dominance for the Long Beach Poly girls' and boys' basketball teams. The Poly teams won all 10 Moore League titles, and the Poly girls won two CIF-SS championships (2010, 2017) and two State titles (2013, 2014) while the Poly boys won CIF-SS titles in 2011 and 2014. That's 20 league championships, four CIF-SS titles, and two state championships for the Jackrabbits hoops squads. All in all, not a bad decade.
13. LBCC Men's Volleyball State Golds
No junior college in California has won more state titles than Long Beach City College, and the Vikings added another five of the big trophies to their Hall of Champions collection in the last decade. Three of them belonged to the Vikings men's volleyball team, which won impressive state titles in 2012, 2016, and 2019.
12. Dirtbags Host Super Regional
The spring and summer of 2017 aren't likely to be forgotten by Dirtbags fans any time soon. Long Beach State's baseball team went 42-20-1 and ended up one run shy of a fifth College World Series appearance, but still won a first conference title in the decade and got to host an NCAA Regional and an NCAA Super Regional at Bohl Diamond at Blair Field. The sold-out events were the talk of the town in June and brought unbelievable memories and games, including a thrilling and, ultimately heartbreaking 2-1 loss to Cal State Fullerton in the Super Regional championship.
11. Saints Went Marching
St. Anthony had the best athletic decade in the school's history, but the moment we'll never forget was the Saints winning the CIF-SS football championship in 2016. It was the Saints' first football CIF title since 1948, and they won it in thrilling fashion with a 23-22 victory over Aquinas in San Bernardino.
10. Bru-Wins in the Pool
One of the great sports dynasties in Long Beach history is the Wilson aquatics program. This year, the Wilson boys' swim team continued its state record, league championship streak by winning its 36th through 47th consecutive Moore League titles. Meanwhile, the Wilson water polo teams won a pair of CIF-SS championships, as the Bruin boys defeated Corona del Mar in 2011 and then the Wilson girls beat Harvard-Westlake in 2018.
9. Casper the Friendly Point Guard
One of our favorite human beings to cover, in any decade, was Casper Ware, the Long Beach State point guard from 2008 to 2012, who piled up accolades during a historic run. He led the Beach to the NCAA Tournament in 2012, his senior year and had a string of big plays and game-winners in the process. Ware, who is still playing professionally overseas, was the Big West Player of the Year in 2011 and 2012 and earned Defensive Player of the Year honors as well. He was also an AP All-American both years.
8. Long Beach State's Elite Eight Run
What a special NCAA Tournament run the Long Beach State women's soccer team had in 2011. The team had never won an NCAA tournament match, but made a run all the way to the Elite Eight that season, with Nadia Link leading the way and Ashley Roese scoring her first career goal in the Sweet 16 to beat San Diego 1-0. The team ended up losing to top-seeded Duke, 2-0, but we'll never forget the fun ride deep into the postseason.
7. Millikan Soccer's Blowout CIF Championship
We've covered a lot of CIF-SS championships, but very few of them were like Millikan boys' soccer's 2012 CIF-SS title against Ventura. The Rams set a then-CIF record by scoring seven goals in an absolute romp, winning 7-2. It was the third CIF-SS title and 600th career win for Millikan coach Rod Petkovic, who announced recently that he's retiring at the end of this season. Hard to imagine a bigger or better game than that 2012 Final.
6. Chase & Shane's Duels at Blair
There's so much baseball history in Long Beach that it can be easy to take it for granted. No other city in America has produced more Major Leaguers, and no other city boasts a high school and college facility like Blair Field. But everyone at the sellout games between Wilson and Lakewood in 2011 and 2012 knew they were getting something special. The four games featured Wilson's Chase De Jong and Lakewood's Shane Watson, two pitchers that committed to USC but ended up taken in the MLB Draft out of high school. There were scouts from all 30 Major League teams on hand for four amazing baseball games with an unrivaled atmosphere–played between a pair of public schools that happened to boast two of the best pitchers in the nation.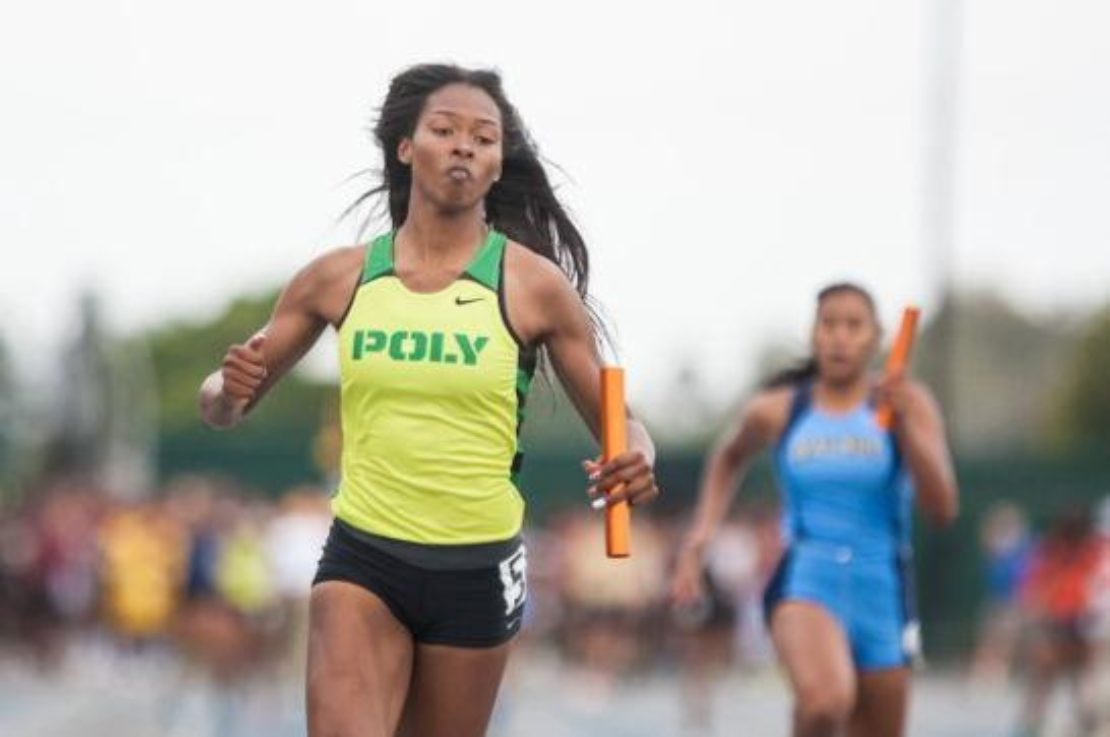 5. Trackrabbits' Decade of Dominance
No high school team dominated the decade like the Long Beach Poly track and field program did. The "Trackrabbits" won eight CIF-SS titles and six CIF State championships in the 2010s under coaches Don Norford and Crystal Irving. The Poly girls won every CIF-SS Division 1 title from 2008 to 2015, as well as the 2017 title. The Poly boys won last year in 2019, and the two teams pulled off a historic double state title in 2011; the girls won in 2010, 2013, 2014, and 2017 as well.
4. NBA All-Stars Come to Long Beach
During the NBA Lockout of 2011, Long Beach played host to a special game. NBA stars were hooping with pro-am leagues like LA's famed Drew League as well as the east coast's Goodman League and the best and brightest came together for a clash in Long Beach. The Walter Pyramid played host to the Drew League/Goodman League All-Star game in October of 2011, allowing us to see Kevin Durant, James Harden, John Wall, DeMar DeRozan, Russell Westbrook, Matt Barnes, Rudy Gay, Brandon Jennings and more in action. The Drew League won, 151-144, but Long Beach basketball fans were the big winners that night.
3. Long Beach Poly Football's Upset-Filled 2012 Title
When the Long Beach Poly football team started the 2012 season 1-3 and lost a 56-0 blowout to Narbonne, people questioned if they'd win the Moore League, much less a playoff game. What they did instead was special: the Jackrabbits turned their season around and beat Bishop Amat, Mission Viejo and St. John Bosco en route to the CIF-SS title game, where they beat Mater Dei for the championship. It was a special, Cinderella run that featured stars like JuJu Smith-Schuster (Steelers), Jayon Brown (Titans), Iman Marshall (Ravens) and a postseason we'll never forget.
2. Beach Goes Back-to-Back
Our top story of the year in 2018 and 2019 is our No. 2 story of the decade—the Long Beach State men's volleyball team winning back to back NCAA championships, the first time any team in school history achieved that feat. LBSU had the National Players of the Year in Josh Tuaniga and TJ DeFalco, and the 2019 team was named Team of the Decade by Off the Block. We'll never forget how good those teams were, including their 2016 and 2017 Final Four teams that came up just short of the title match.
1. Long Beach Beats The World in 2012
We've always felt like Long Beach is a special place, and in 2012, we got some pretty great supporting evidence. Thirty-two athletes and coaches from Long Beach went to London to compete in the 2012 Olympics and they brought home 15 medals: seven gold, six silver and two bronze.
If Long Beach were one of the 204 countries competing, it would've been tied for 10th most golds and 17th in total medal count.
What was more exciting was that the success came from Long Beach athletes of every kind: Misty May-Treanor won her record third gold in beach volleyball. Jessica Hardy won a gold and a bronze in the pool.
Bryshon Nellum won a silver medal in the 4×400 and carried the American flag in the closing ceremonies because of his inspirational story, coming back from having been shot in the legs to reach Olympic glory. Nellum wasn't even the only athlete to get a shoutout from President Barack Obama in his speech about Team USA, he was mentioned alongside fellow Long Beach medal-winner gymnast McKayla Maroney.
There had never been a group like that from the city before, and we're not likely to see it again, but what a special summer it was to see Long Beach shine on the world stage.
Support our journalism.
Hyperlocal news is an essential force in our democracy, but it costs money to keep an organization like this one alive, and we can't rely on advertiser support alone. That's why we're asking readers like you to support our independent, fact-based journalism. We know you like it—that's why you're here. Help us keep hyperlocal news alive in Long Beach.