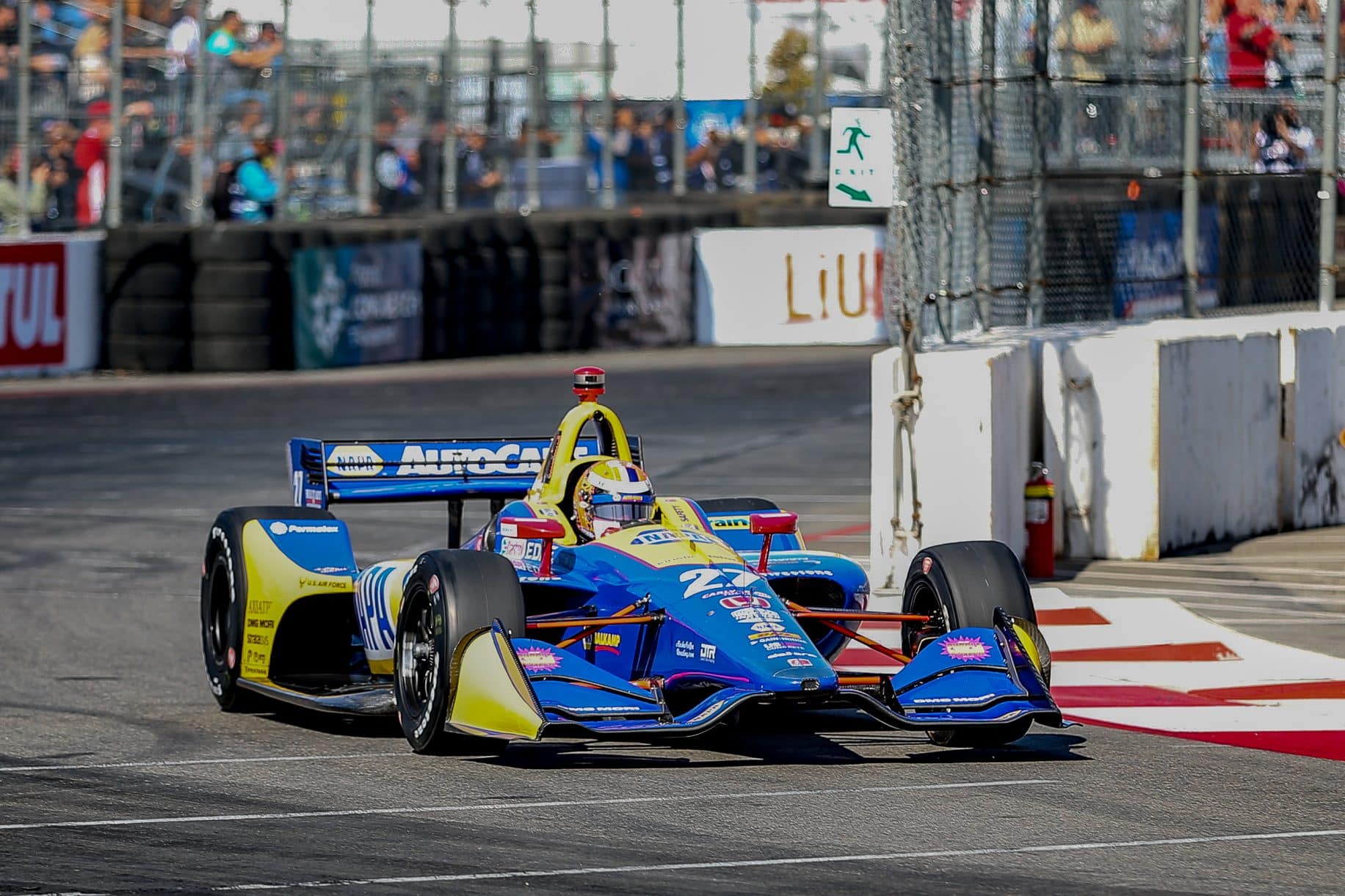 The Acura Grand Prix of Long Beach produces championship material
For IndyCar drivers, the Indianapolis 500 is the most sought after title. Still, the Acura Grand Prix of Long Beach holds its own.
"Aside from the Indy 500, it's our flagship event," said Alexander Rossi, who won the Long Beach Grand Prix last year. "It's a very special event and a very competitive race track."
The last Indy 500 winner who went on to take the IndyCar series championship was Dario Frachitti in 2010, while two of the last four winners in Long Beach went on to take the season title that year, which proves if you can win in Long Beach, you can win in Indycar.
"It's second to [the Indy 500] as far as wanting to win," veteran driver Will Power said. He won the Indy 500 last year, and is a two-time winner in Long Beach. "This is a cool, historic race."
Rossi, Power and the rest of the Indycar drivers will be the main event of the 45th Acura Grand Prix of Long Beach once again at 1:30 p.m. on Sunday. The event will cap three days of IMSA GTO, Pirelli GT4, Bubba Burger Sports Cars, Drifting and Stadium Super Trucks racing.
"It's one of the most exciting races, from an atmosphere standpoint," Rossi said. "You're not just going to see cars on a race track. You're going for an entertainment experience. Long Beach does that better than most race tracks. It's a cool city, you're on the water, there's always good weather… the vibe is just really awesome."
This year race weekend will look a little different with Acura replacing Toyota as the title sponsor.
"We're delighted to have Acura come on board," President and CEO of the Grand Prix Association of Long Beach Jim Michaelian said. "The beauty of the arrangement is that it's multiyear, so we'll have time to develop the relationship."
Acura has also sponsored events like golf tournaments and the Sundance Film Festival.
"They're a young, energetic company that's looking to make a name for themselves, and we're anxious to align ourselves with those kinds of companies," Michaelian said. "It's a perfect marriage."
Honda, which owns Acura, and Long Beach have already had a fruitful relationship, with a record 13 Grand Prix wins.
"Honda is the preferred engine to have," Rossi said. "It's [the] correct brand [for] representing the race. It didn't really make sense [that] Toyota was doing it, considering they don't have any skin in the game anymore."
Rossi was the fastest in qualifying and led a career-high 71 of the 85 laps last year on the 11-turn, 1.986-mile temporary street course to finish 1.2 seconds ahead of Power. Rossi was running second two years ago when his car suffered a mechanical issue, and said there will be small changes to his weekend this time around as the defending champion.
"It's just busier, with more sponsorship commitments and stuff like that," Rossi said. "You do come in with a level of confidence, the whole team does, because you've done it before, so you know you're capable of doing it. That question mark, whether it's subconscious or not, doesn't exist in your head. Then it's just about executing come race day."
Executing and winning the Long Beach Grand Prix is about using experience, precision braking and a little bit of luck.
"You have to be very meticulous here, for all of the obvious reasons," Michaelian said. "One little mistake and you're into the wall."
"Most guys get up to speed pretty quick, which is why you see qualifying be five or six-tenths of a second between the top 15 guys," Rossi said. "Driving a lap is not challenging. To be at the front, lead guys who are just as quick as you, and find that separation is challenging."
"I've always been pretty strong with braking and I think [the Long Beach track] promotes that quite a bit," said driver Sebastien Bourdais, who was inducted into the Long Beach Motorsports Walk of Fame alongside Power on Thursday morning. Bourdais has won in Long Beach three times.
"It's one of those weekends I always look forward to," Boudrias said. "It's enjoyable, things flow and I get to see a lot of friends. It's a good vibe, good crowd and great race track."
Support our journalism.
Hyperlocal news is an essential force in our democracy, but it costs money to keep an organization like this one alive, and we can't rely on advertiser support alone. That's why we're asking readers like you to support our independent, fact-based journalism. We know you like it—that's why you're here. Help us keep hyperlocal news alive in Long Beach.