After facing a fire that all but burned down the entire building, Restauration, the Fourth Street bistro and patio owned by Dana Tanner and chef Philip Pretty, is officially re-opening today.
After a false alarm earlier this year—high hopes allowed Tanner to say they would be reopening on Mother's Day, only to encounter further setbacks—and hopes that they would be open by October, Pretty is now ready to show off his fall-meets-brunch-all-day menu.
What this means are plates of Nashville hot sweetbreads, gorgeously plated on a swirling of crème fraîche and buttermilk, red Belgian endive, slivers of pickled onion, and plucks of fresh dill.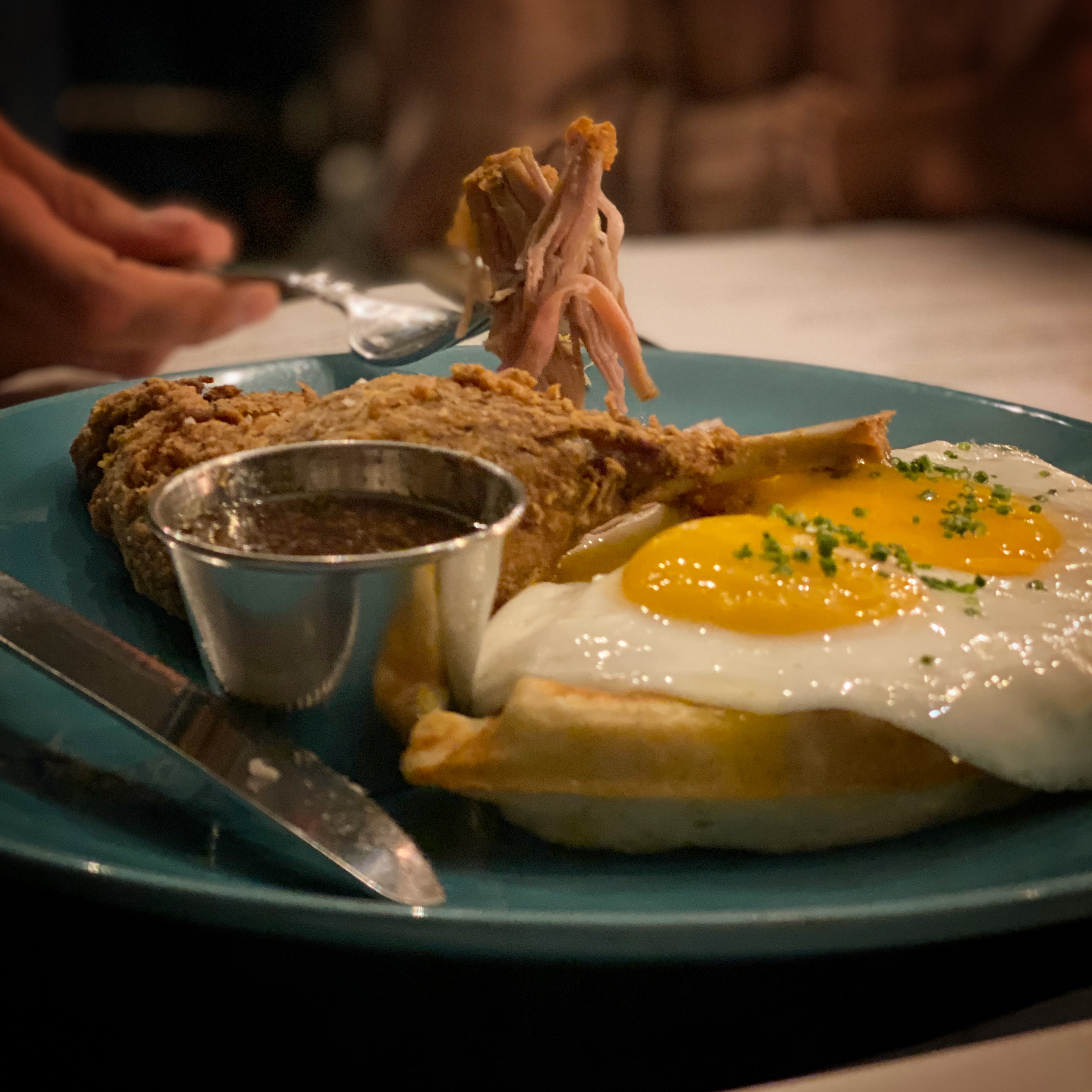 A gorgeous duck leg confit plate—a beautifully battered duck leg and thigh, deep fried—that sits next to a quite wonderful waffle, a fig syrup acting as your sweet slice through the salt and carbs.
A braised-then-fried octopus, sitting atop a house made Caesar dressing and nestled between chunks of celery hearts and chickpeas, that is meaty, succulent and worth sharing with the entire table.
A pork belly breakfast dish that is so straight-forward that it marks a warm welcoming: nothing more than two perfectly sunnyside up eggs, a charred slice of tomato, potatoes and toast to accompany a wonderfully fatty, carefully crisped piece of pork belly.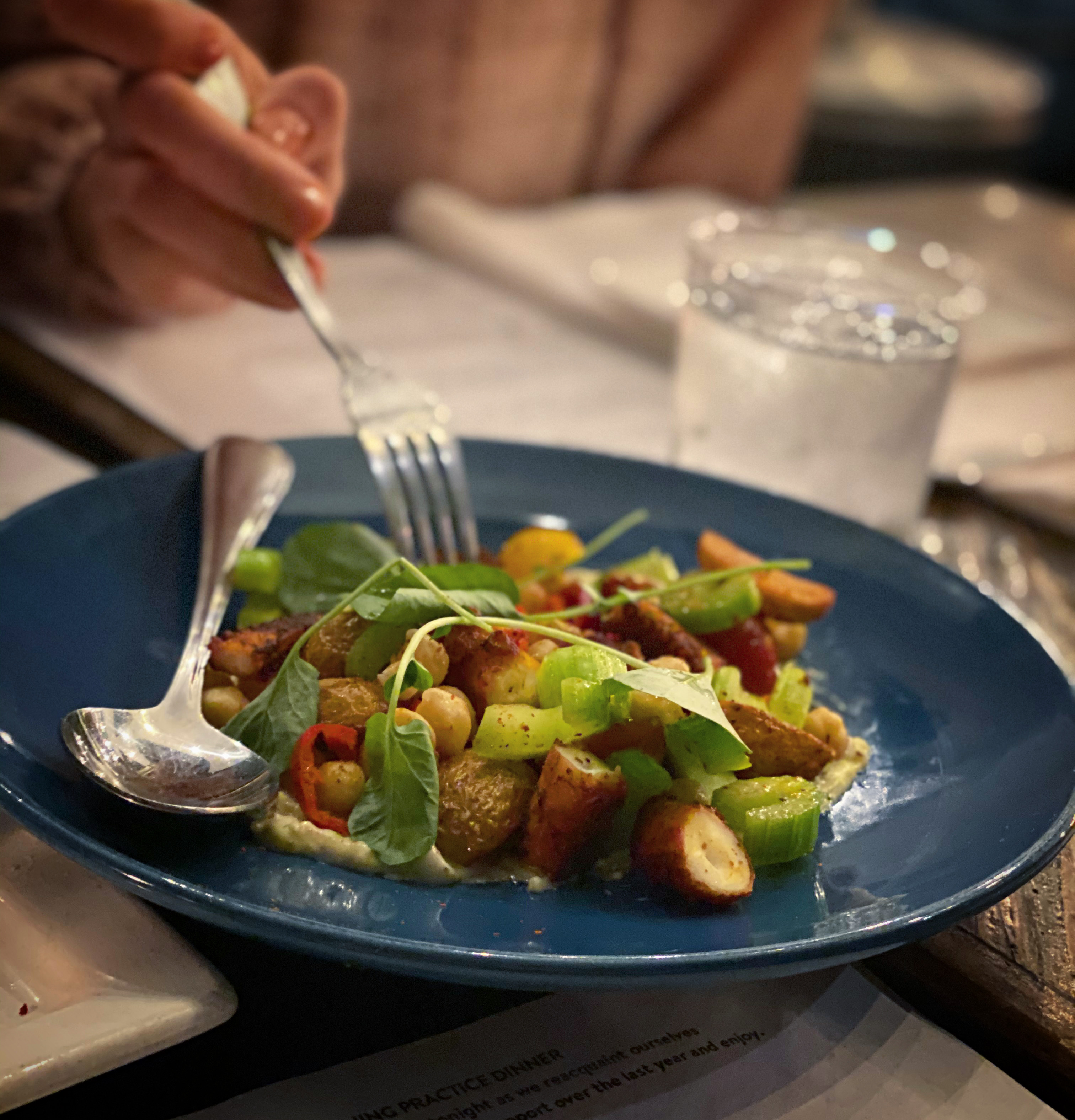 Pretty is back—and he comes with a menu that, as is his talent, shows off some culinary skills but lacks pretense.
The return of Restauration is sure to receive a warm "Welcome back!" from the neighborhood since it will add a sense of comfort to the small cluster of businesses near Fourth Street and Temple Avenue that has seen massive changes in its overall aura: Kafe Neo closed up shop to make way for a marijuana dispensary; Do Good Donuts closed after being open for less than a year but has made way for the success of the Hug Life ice cream parlor; and Mr. Makoto, the ramen shop from the folks behind the now-shuttered Seoulmate, was only open for a few months before closing its doors but is now home to Chef AC Boral's debut Filipino fusion joint.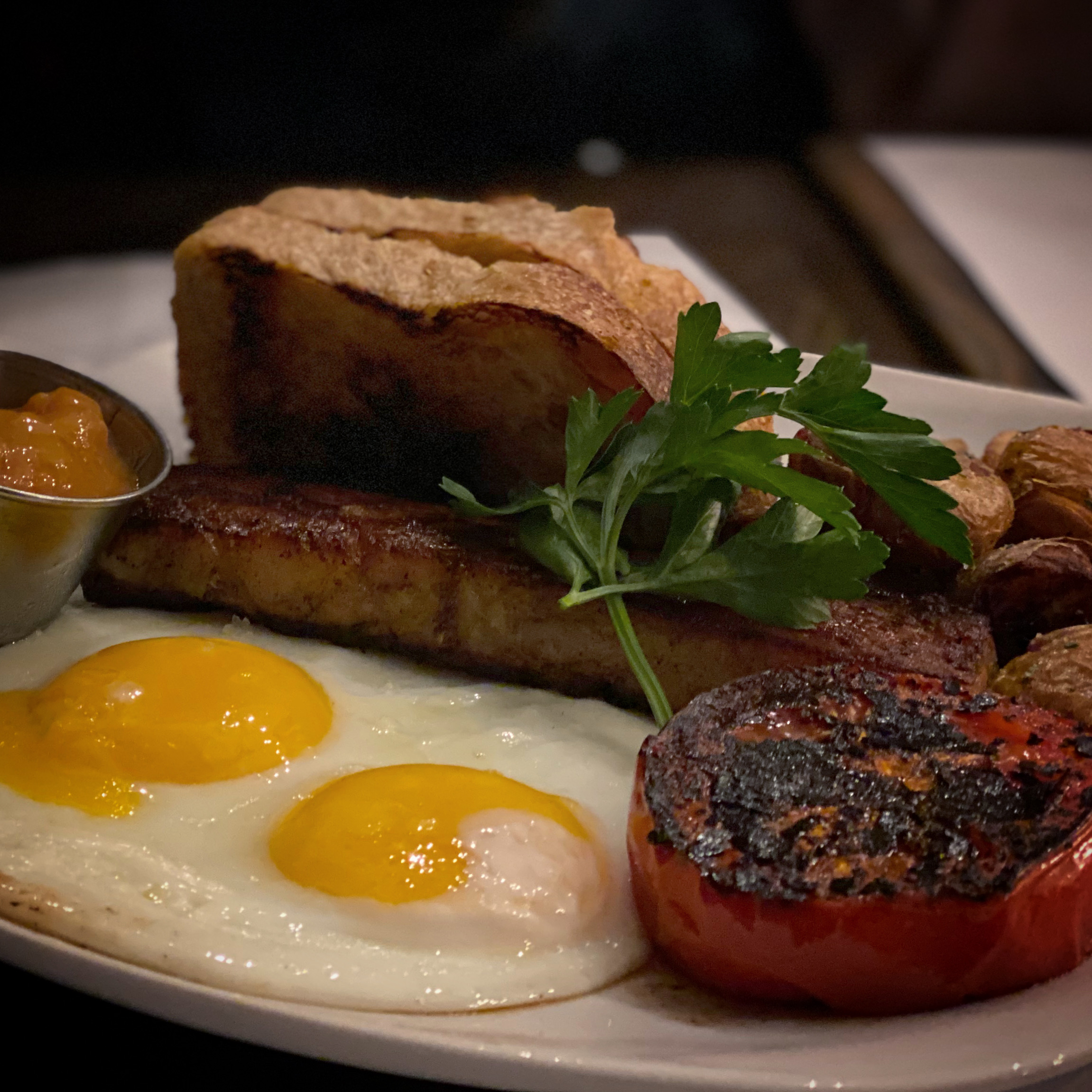 Having opened in 2014, Restauration took over a building that had long been mired with unsuccessful restaurants. Since then, it has held a reputation for upping the city's food game (and was named by the Post as one of the city's best restaurants), especially since Tanner took on Pretty as its head-of-kitchen.
The pair—Tanner made Pretty a full-time partner in the restaurant shortly after hiring him—made the restaurant boom with creativity, color and coolness while its community involvement increased, partially because of the pair's support of urban farming. This harmonious relationship shows not only the power of keeping it local but allows Pretty to offer what was Long Beach's first taste of a bonafide California bistro.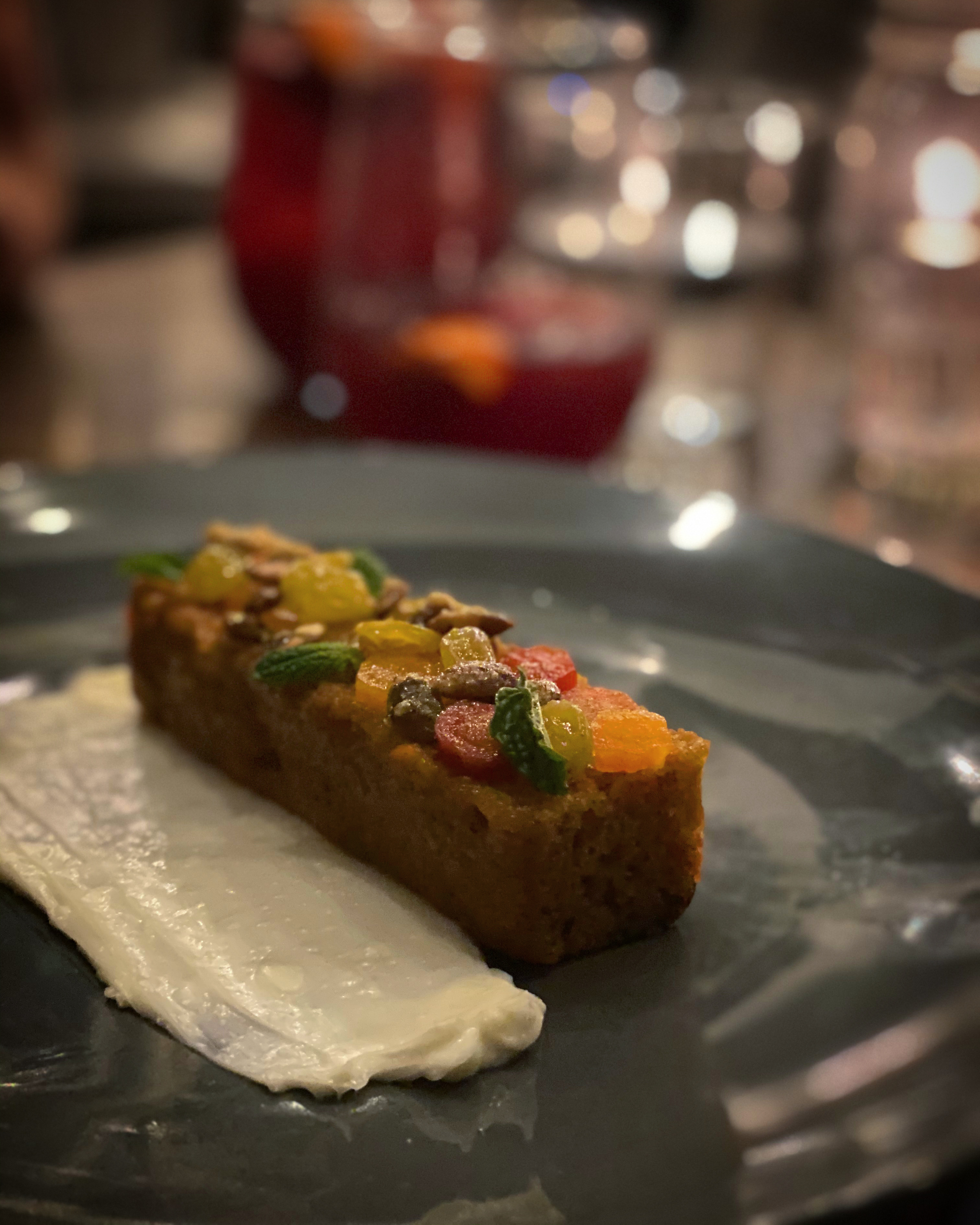 According to Tanner, happy hour and online to-go orders will not launch until next week.
Restauration is located at 2708 E. Fourth St.
Brian Addison is a columnist and editor for the Long Beach Post. Reach him at [email protected] or on social media at Facebook, Twitter, Instagram, and LinkedIn.