Of the biggest holes in Long Beach's food scene—its deep lack of dim sum, its non-existent Ethiopian restaurants—the fact that we don't really serve food late on a wide basis may be the most glaring, and frustrating. While types of cuisines can easily be fixed, altering the culture of when food is accessible is an entirely different beast.
Outside of Christy Caldwell serving up much-needed fare at The Ordinarie until the wee hours—their grilled cheese and pot pie bites are worth sitting among the small crew of folks willing to push into the morning hours—the Promenade basically shuts down by 11 p.m.
Outside of the Pike Bar's kitchen staying open until midnight, Hole Mole is one's sole choice of late night food along Retro Row. And the vastly underrated menu offerings at The Good Bar—with one of the best list of vegan items for those looking to soak up the beer—are good but its crowd can be exhausting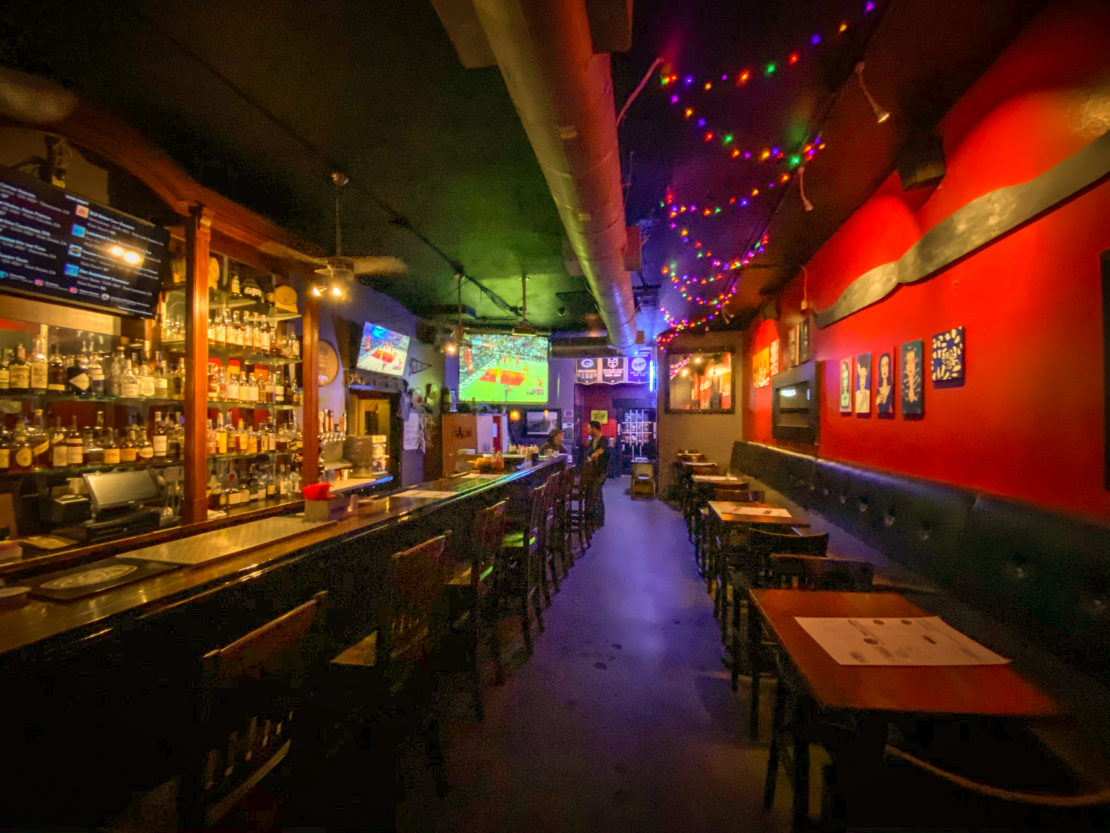 Enter Chef Melissa Ortiz, the woman who headed the inaugural, astounding menu at the Bamboo Club, who has teamed with The Stache to exercise her skills in cooking what she describes as "straight-up good bar food."
After kicking off things with a popup at Stache, she had upgraded to a space with a full kitchen that used to be home to La Frida, the middling taco joint next to The Stache whose peak sadly declined shortly after opening.
Now, temporarily covered with paper and cleared out, it acts as Ortiz's experiment in feeding Stache customers, and just three weeks in, she has already built up a mini-following: on a Tuesday night at 6 p.m. there were already folks ordering her stellar $1 tacos. Yes, $1 tacos. Tacos that, one could argue, are the best score in the city on a Taco Tuesday: shreds of spicy pork marinated overnight in an array of arbol, pasilla, and other chiles or a cauliflower-mushroom mixture put into a tiny-but-mighty round of tortilla. Ask for extra hot sauce.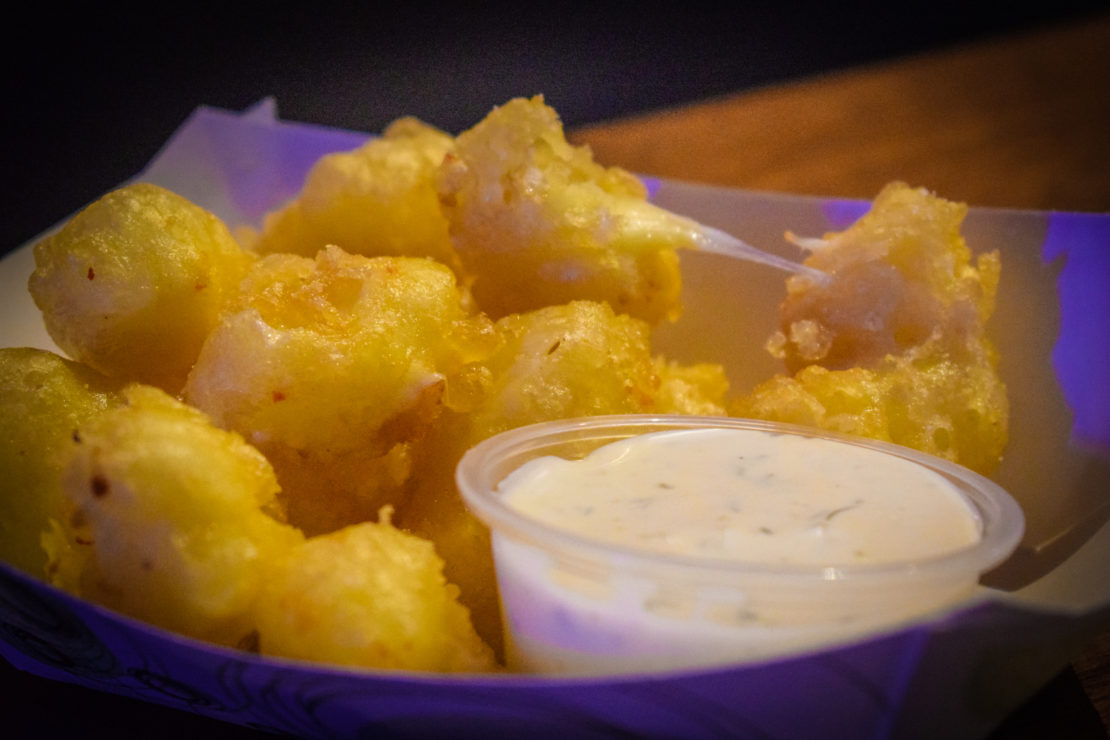 There are people ordering her outright beautiful fried cheese curds: white, Wisconsin cheese curds covered in a delicate, tempura-like beer batter that one can lightly dip or heavily dunk into some house-made jalapeño ranch. Addicting and perfect with a beer, these bits of fried goldenness are the perfect representation of bar food.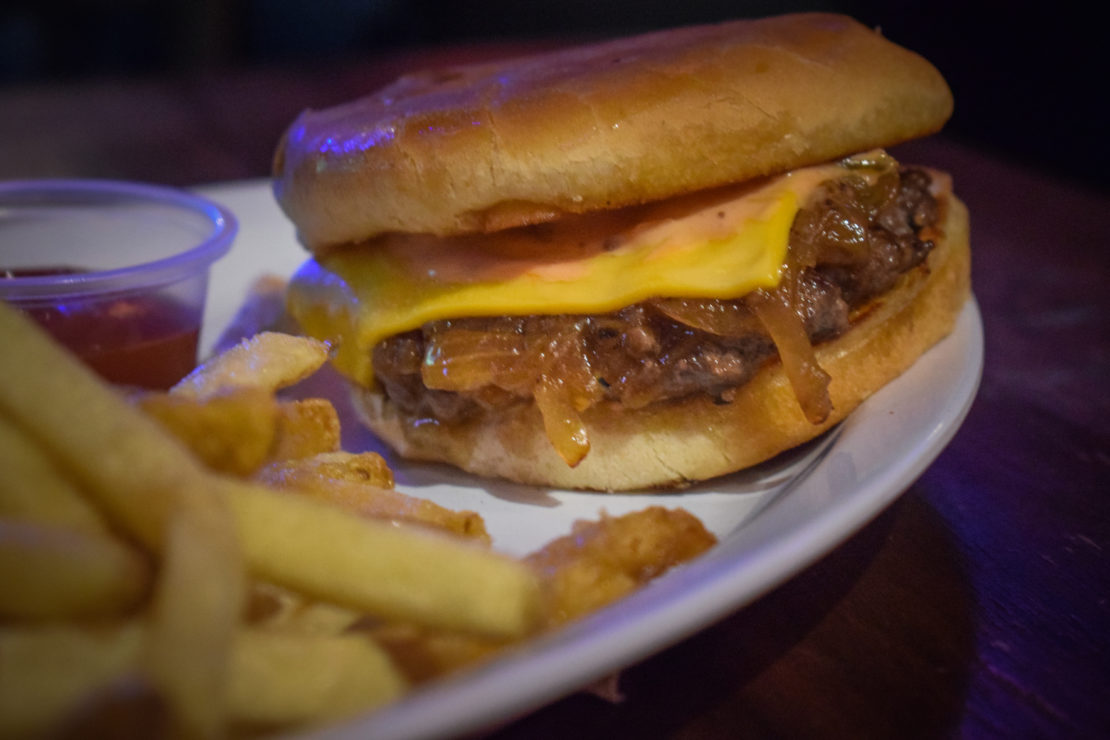 This isn't to mention her other offerings: a stellar burger—Ortiz's beautiful mixture of chuck, brisket, and short rib create a beefy trio that, when paired with nothing other than cheddar, caramelized onions and Thousand Island dressing, puts every other burger near the same price mark to shame. (It's $7 with fries, by the way.)
The Chicago wiener is a solid interpretation of the midland classic: house-made relish—a bright green concoction whose slight sweetness is a wonderful knife through the tartness of mustard and pickled sport peppers—and a heavy dose of raw onion are perfect with the tomato, starchy bun and crackly-skinned dog.
And all of these, minus the curds of course, are available as vegan dishes.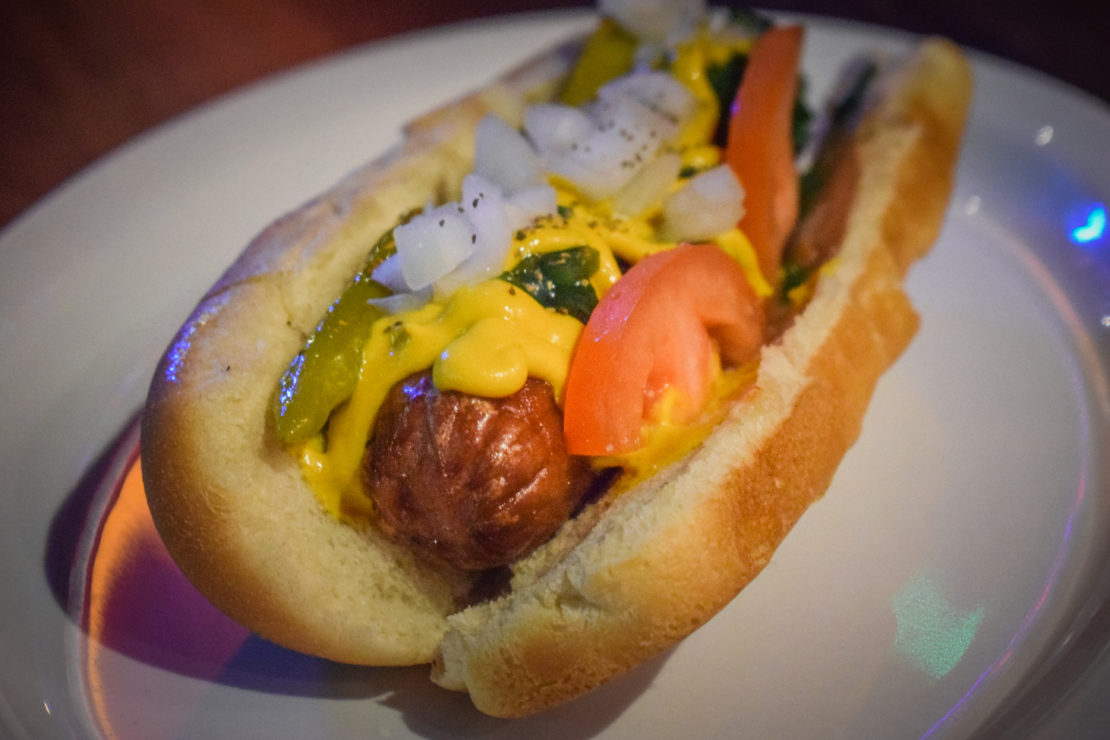 "This whole experience has been humbling because, I'll admit, I never thought I would be making this kind of food," Ortiz said. "I don't mean that in a pretentious way, this just isn't the food I thought I would be serving to the masses and it is genuinely humbling. I think of it as a way to assure that the food at Stache will remain consistent no matter who is in the kitchen: it's basic but tasty."
Perhaps more smile-inducing is the fact that this is the perfect complement to the Stache's overall aura and history and, even more, it's precisely what Long Beach's late night scene deserves. For now, food will be served daily from 6 p.m. to midnight and, come later this month, will be offered until 3 a.m.—you read that right—Wednesday through Saturday.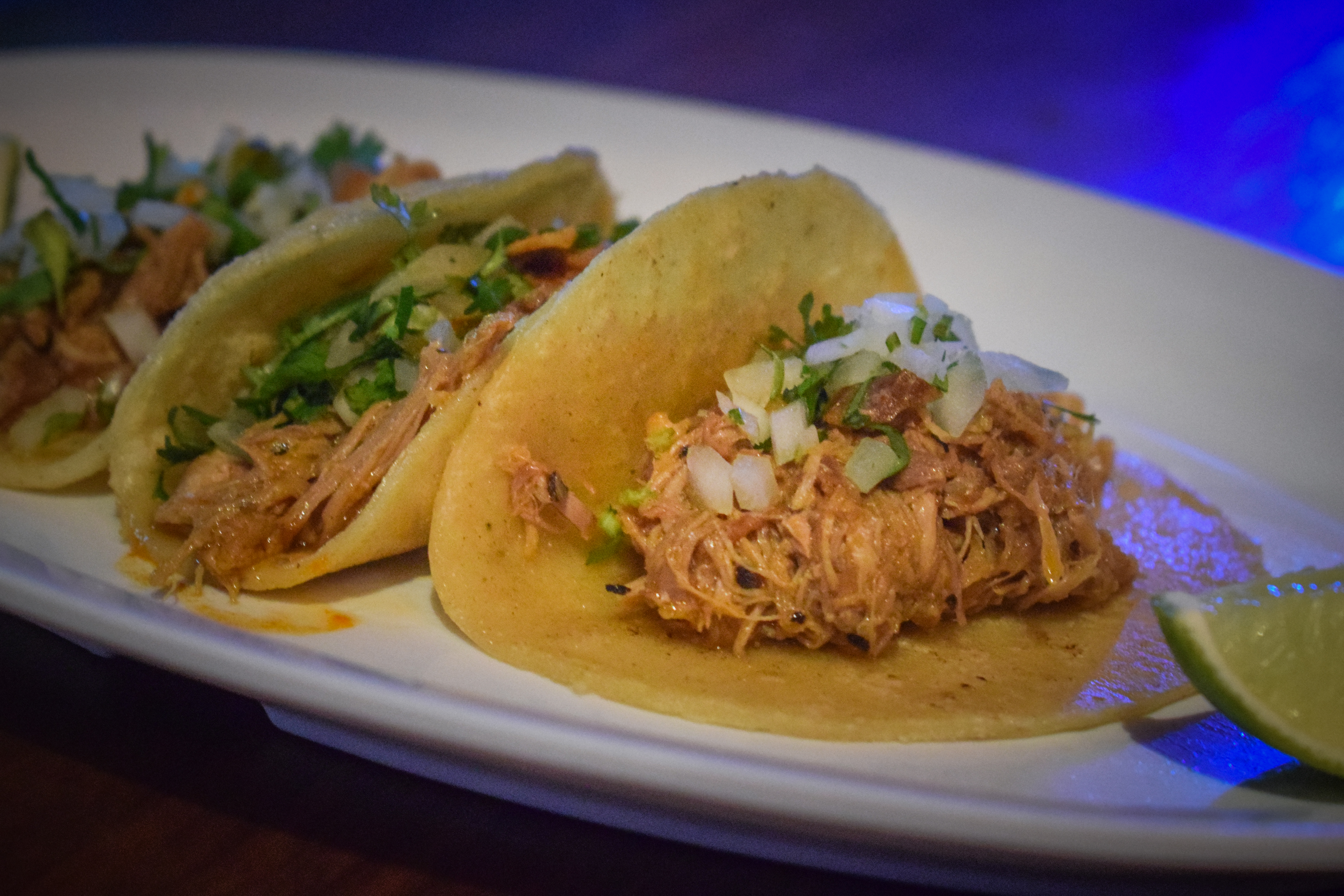 After opening in 2012, Stache filled an empty niche in Long Beach: a place that harbored the art of craft cocktails and beer but simultaneously exuded our city's kickback vibe; in other words, a Seven Grand or Noble Experiment without all the pretense. In a sense, Stache set the bar for staples like The Hawk to exist.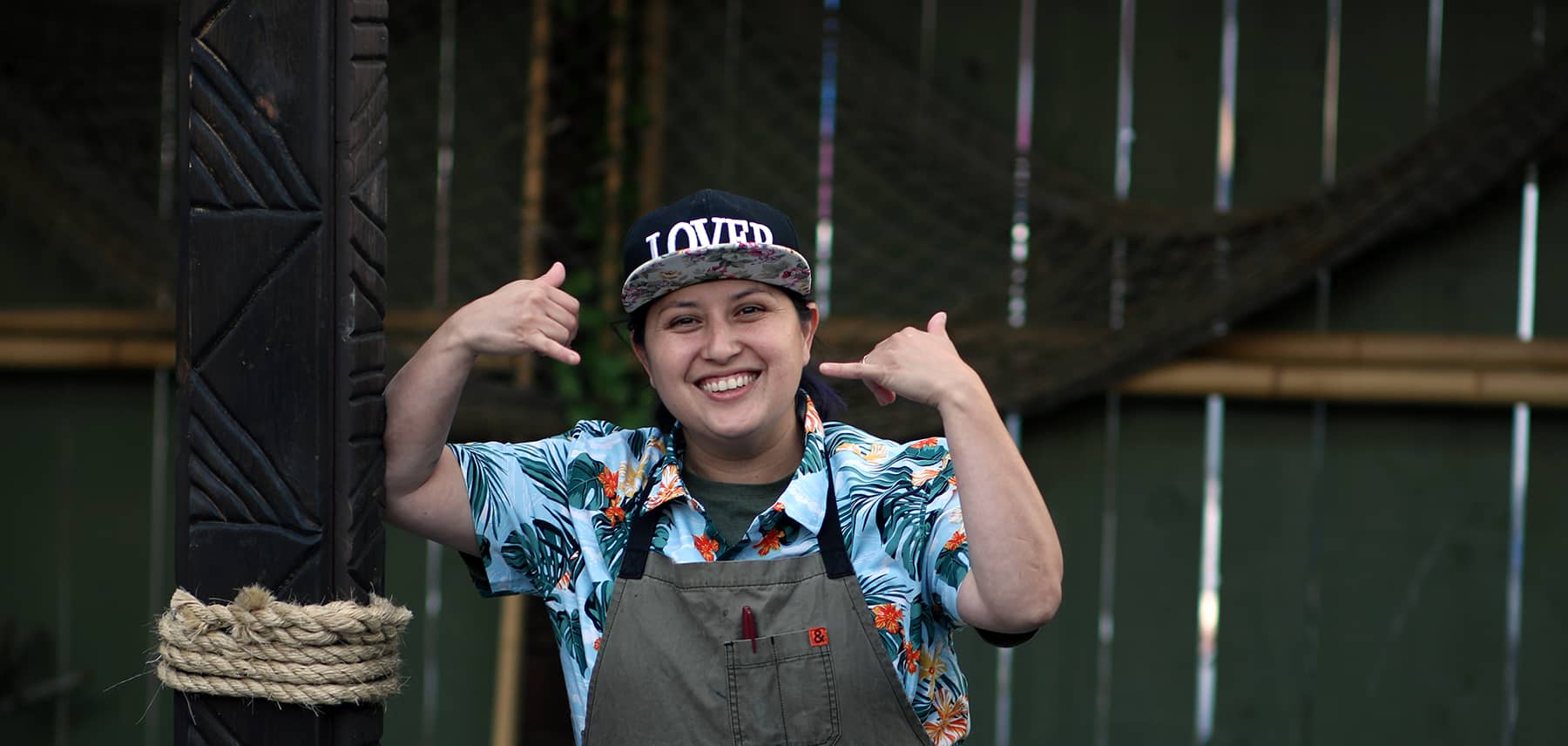 Ortiz's craft and skill might be above chili cheese fries—and, if I am being entirely honest, they are above deep-fried foods, period—but the melding of a great chef's talents with a classy dive bar to create approachable, recognizably great food is a wonderful thing when you're a bit too hammered, is precisely what Stache represents: high-brow meets low-brow.
The Stache is located at 941 E. Fourth St.
Brian Addison is a columnist and editor for the Long Beach Post. Reach him at [email protected] or on social media at Facebook, Twitter, Instagram, and LinkedIn.