Over the last three decades, sculptor Patrick Dougherty has built hundreds of environmental works around the world, his whimsical willow-stick structures enchanting art and nature lovers alike.
Long Beach now has one of its own; Dougherty just finished a site-specific installation at the Long Beach Museum of Art and it's ready for viewers to experience starting this Friday, March 1, and yes you can walk inside the "vessels".
Dougherty and his son, Sam, with the help of volunteers and museum staff, have been building and shaping the 15-foot-tall structures for the past three weeks, digging holes, setting stakes, erecting scaffolding, cutting willow and assembling the stalks into their vase-shaped forms.
The willow branches were harvested from Owens Valley earlier this month—a nearly five-hour drive from Long Beach—where Dougherty showed staff how to cut and collect the material. They brought back three truck beds full of 30- to 40-pound bundles over multiple trips.
The five, nest-like vessels are a nod to the museum's permanent collection, which includes ceramics from the 17th century to more contemporary works, with a selection of earthenware ceramics permanently displayed in the museum.
Dougherty, who waited to complete the installation before giving it a name, called it "Buddy Buddy," with the lidded vessels leaning into each other.
"Buddy Buddy's design was inspired by the Museum's collection of ceramics," Dougherty said in an email. "I took great liberty with that idea and imported country pottery shapes from North Carolina. The work needed to be crowded into the available space, which led to a familiarity among the five elements. This sense of rustic camaraderie suggested a buddy system; hence the title."
The installation will be up for an estimated two to three years, depending on how the material weathers.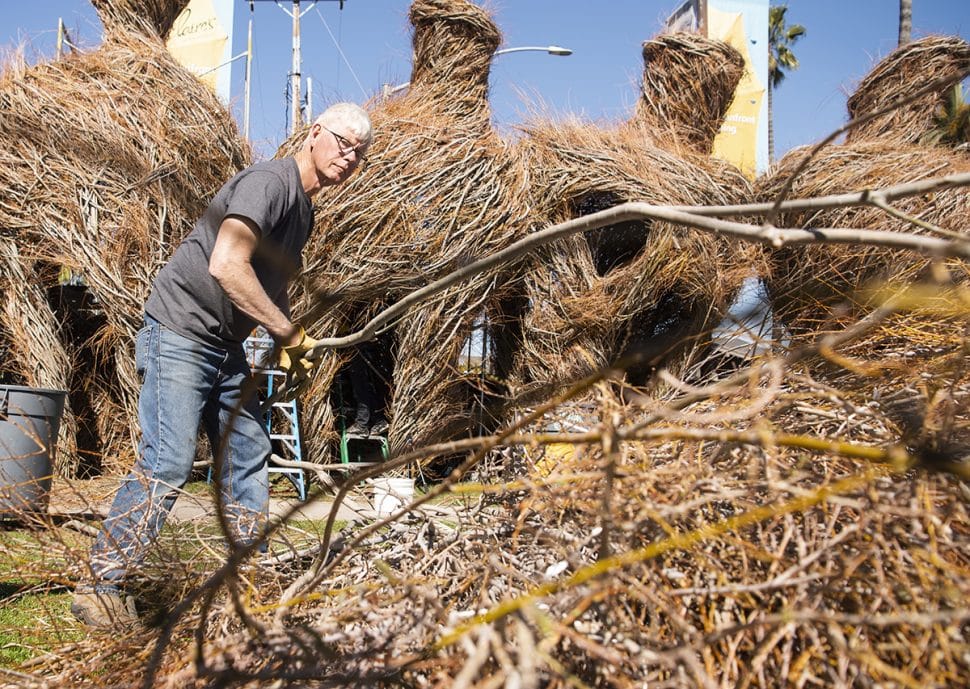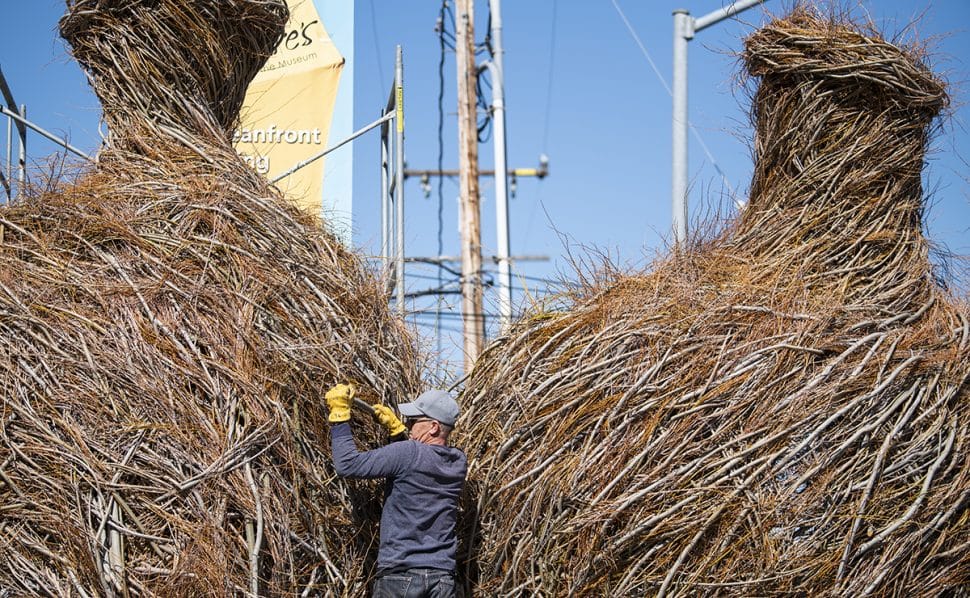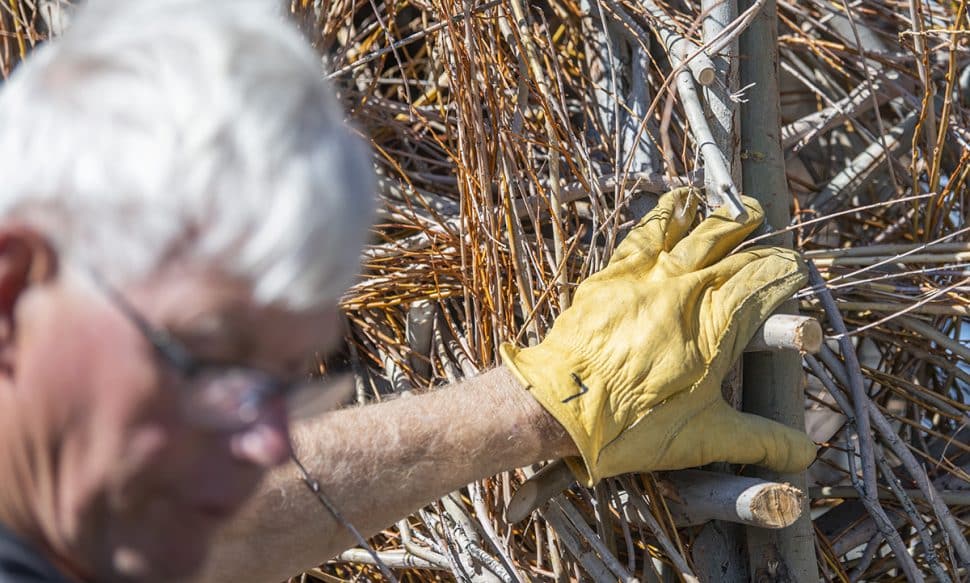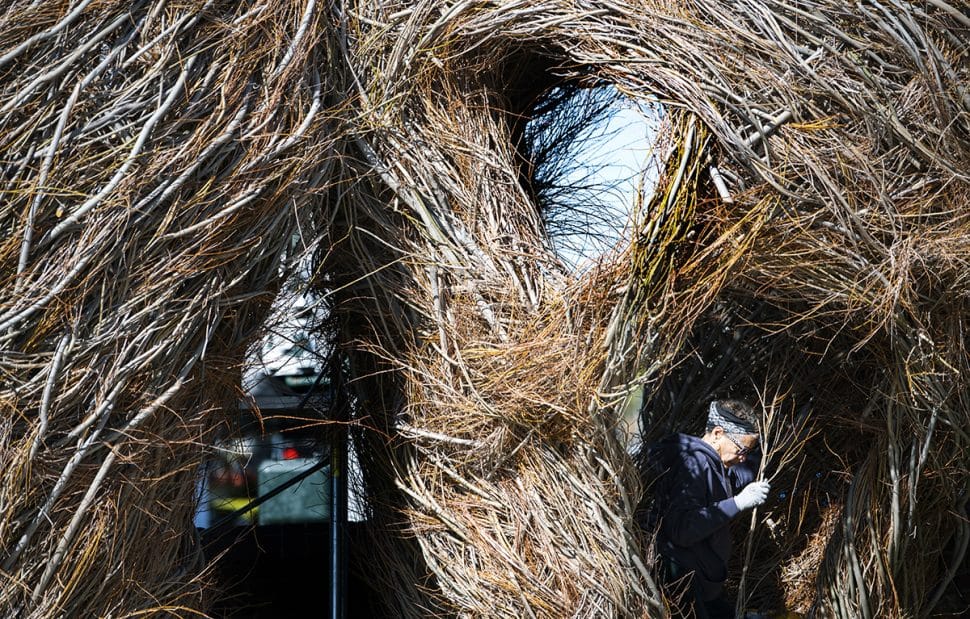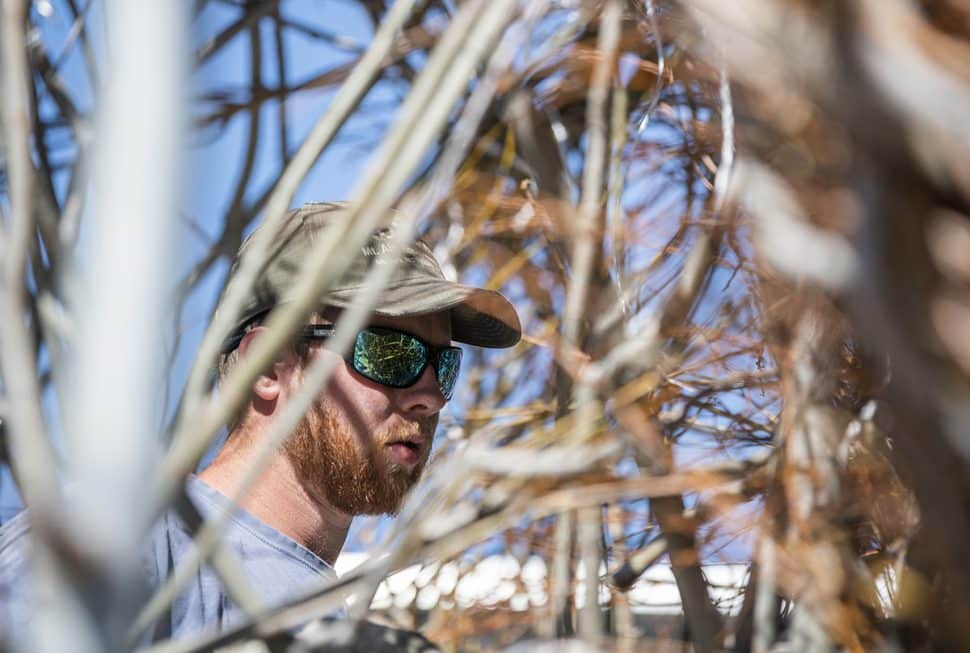 For more information, follow the museum on Instagram @lbmaorg and check out the website here. Visit the installation at 2300 E. Ocean Boulevard.