The 7: Things to do in Long Beach this week including beer, bunnies and free opera!
I'll keep this short: perhaps a less offensive way of saying, "Your arms look short," could have been "I like your sweater, the long sleeves look cozy in this rainy weather," instead of implying my anatomy is of T-rex length.
This retaliatory tweet made me realize that my dear editor and fellow succulent killer Steve Lowery has a thing with "short." Whether that's actually being short, or just the word short, I'll let you decide. All I know is—how does the saying go?—you shouldn't toss rocks if you live in a glass hut?
A handful of recent observations will show you where I'm coming from:
Lowery has a problem with his height. I'm not calling the man short—that would be rude and short-sighted considering I have to work with the guy—but if you feel the need to round up your height when telling others how "tall" you are, which Steve does regularly, I think the adjective stands.
Second, and not to pile on, but I can see why the Cal State Long Beach alumnus was so enamored with the "Long Beach Long Necks" as a potential mascot for the school. Perhaps he would feel a bit taller with a giraffe to represent his time there as a student.
Third, in last week's column Lowery stated that my "hijacking" of "The 7" is a form of squatting, however, what Lowery doesn't know is how strong my quads have become having to squat down to his level, a much lower level, which includes feeling obligated to sympathize with his theatrically delivered diatribes on dating… which leads me directly to my final point.
A long, long time ago, Lowery was dating an exceptionally good-looking cheerleader. For fundraising purposes, she was asked to model for her college calendar. The photo came out with her on a jet ski in all her glory, and a very understanding, non-jealous, supportive Lowery made fun of her for having to represent the shortest month of the year, February.
Wow, just… wow.
Speaking of February, I hope, dear reader, that at least you'll be able to find something fun to do this Valentine's Day (and have learned from Lowery's mistakes) so here's a few things to do on Thursday, Feb. 14 and beyond.
Thursday

Considered to be "the finest silent film ever made by a Hollywood studio," Sunrise: A Song of Two Humans (1927) will be screened at the Art Theatre with an all-new original score performed live by the Jack Curtis Dubowsky Ensemble. F.W. Murnau's film, based on Hermann Sudermann's novel, "A Trip to Tilsit," shows a happily married local farmer George O'Brien fall under the spell of Margaret Livingston, "a temptress from the city."
Tickets are $13.50 and can be purchased on the Eventbrite page here. Sunrise: A Song of Two Humans starts at 8 p.m. at the Art Theatre, 2025 E. 4th St.
https://www.instagram.com/p/BtyhYBWAlri/
Sing sad songs in celebration of your singleness at The Hawk Bar on Valentine's Day for C.A.S.E. (which stands for Creatives, Artists, Spirits & Entrepreneurs), a monthly night hosted by artist Francisco Reyes, Jr. a.k.a. Never Made. Guests can enter a raffle to win Never Made products, DJs will be spinning Morrissey and other melancholy music and bartenders will be slingin' specialty cocktails all night long.
C.A.S.E. starts at 9 p.m. at The Hawk Bar, 468 W. Anaheim St.; no cover.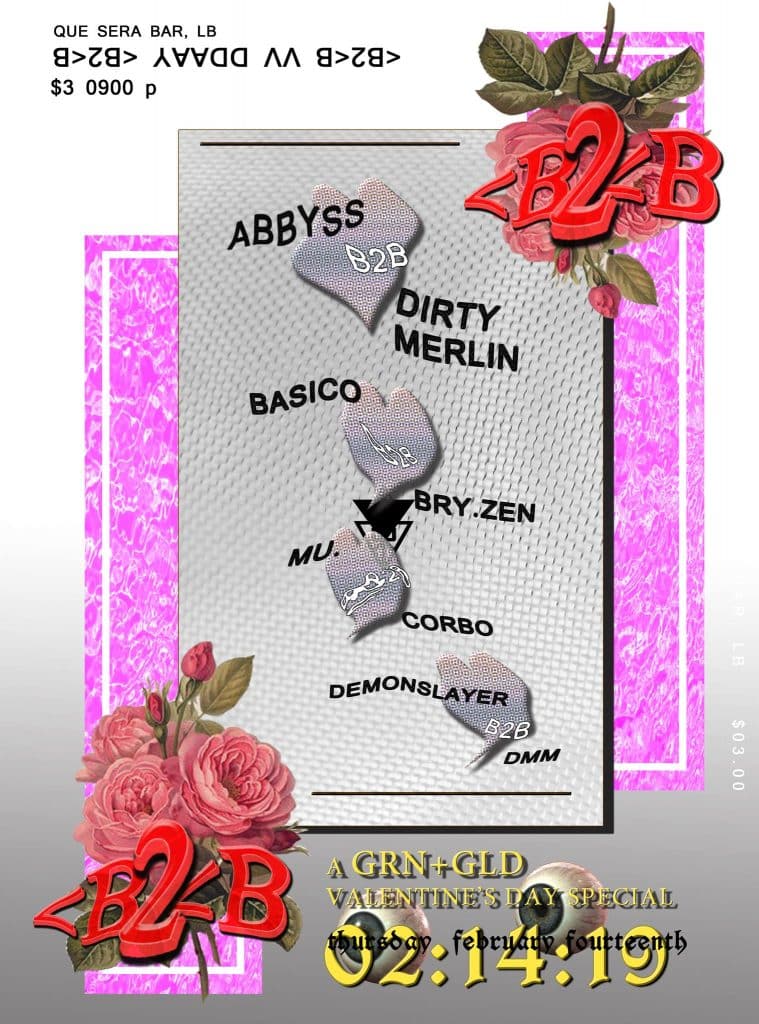 A little less sad and a lot more experimental, GRN+GLD, the beat- and zine-making collective that for the last three years has been performing every second Thursday at Que Sera, will host four sets of "couples" or DJs playing "b2b" or back to back. Expect collaborations from Koibito member Abyss, GRN+GLD founder Dirty Merlin and more. Described as the "Low End Theory of Long Beach", you won't want to miss this Valentine's Day special.
For more info, visit the event page here. The event runs from 9 p.m. to 2 a.m. at Que Sera, 1923 E. 7th St.; $3 – 5 cover; cash bar; "hellish parking".
https://lbpost.com/life/arts-culture/valentines-day-things-to-do-single/
Friday
You might use Night Dive as a belated Valentine's Day outing with your significant other considering it can be difficult to experience the Aquarium of the Pacific with the screams of delighted youth on school field trips getting to touch a stingray for the first time piercing through what modicum of patience you have left. In comes Night Dive, an experience for adults only, where live performances, hands-on science activities, DJs spinning vinyl throughout the exhibits and local artists painting away make up an "eclectic ambiance" free from the jolting sounds of excited children.
Night Dive runs from 7 to 11 p.m., is open to ages 18 and over, costs $17.95 per person and is free for Aquarium members. For more info and tickets call 562-590-3100 or visit the website here; 100 Aquarium Way.
Saturday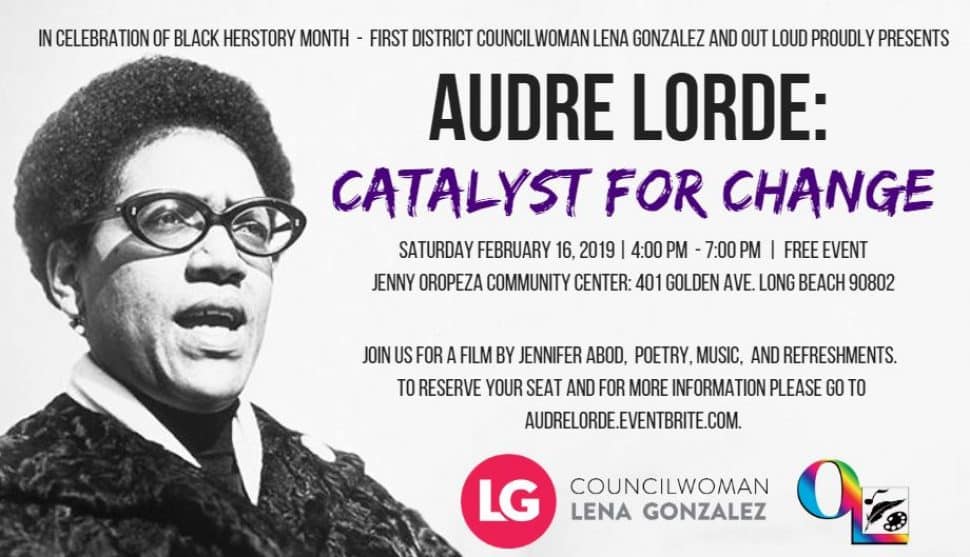 Celebrate Black History Month, LGBT History Month and civil rights activist and poet Audre Lorde (1934 – 1992) during a free film screening of the award-winning documentary "The Edge of Each Other's Battles: The Vision of Audre Lorde" (2002). Put on by LGBTQ+ arts organization, OUT LOUD, and sponsored by First District Councilwoman Lena Gonzalez, the event will also include a poetry reading and brief address before the screening.
"This event celebrates Lorde as an influential and unforgettable Black feminist lesbian activist and poet, and provides a platform for her work to be appreciated by a whole new generation," stated the release.
The free event is at max capacity for seats, but may have standing room available. Please email [email protected] if interested in attending. The event is free and will take place at Jenny Oropeza Community Center at Cesar E. Chavez Park, 401 Golden Ave., from 4 to 7 p.m. Check out the event page here for more info.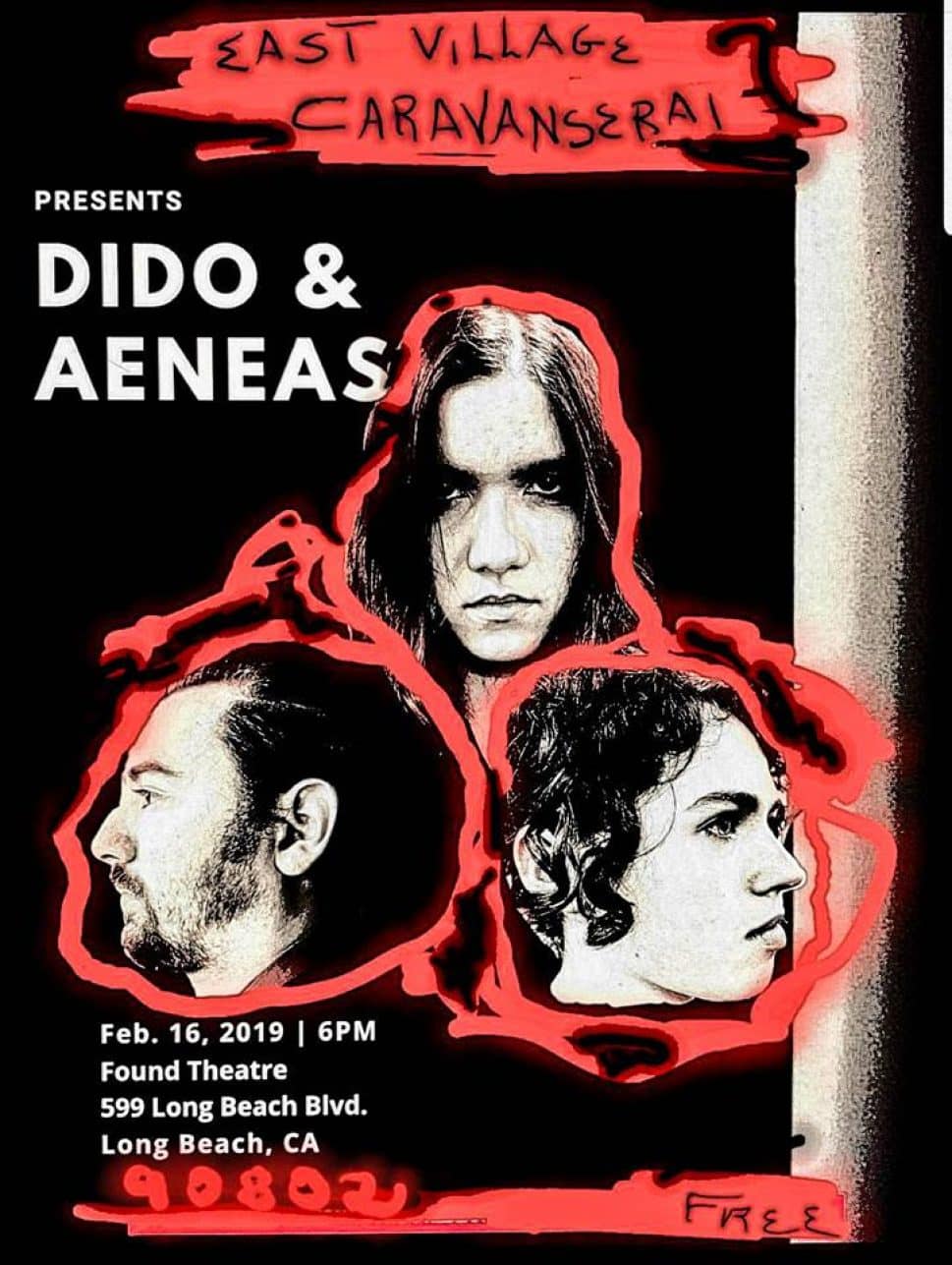 Perhaps your Valentine's Day didn't go as planned and well, you're in the mood for something cathartically tragic. Head to the Found Theatre for a short, non-traditional opera on the doomed love story of Henry Purcell's "Dido & Aeneas", put on as the first production of East Village Caravanserai, a new Long Beach theatre group and nonprofit aiming to tackle topics of social justice through accessible, site-specific events.
Dido is a wanderer who fled from her home to the coast of Africa and founded the Carthaginian civilization; Aeneas left a war-ravaged Troy and sought refuge in Carthage; their story is played out by performers from the University of Redlands, directed by local arts advocate Marco Schindelmann.
Dido & Aeneas runs from 6 to 7 p.m. and is free to attend. For more info, check out the event page here. Found Theatre is located at 599 Long Beach Boulevard.
Sunday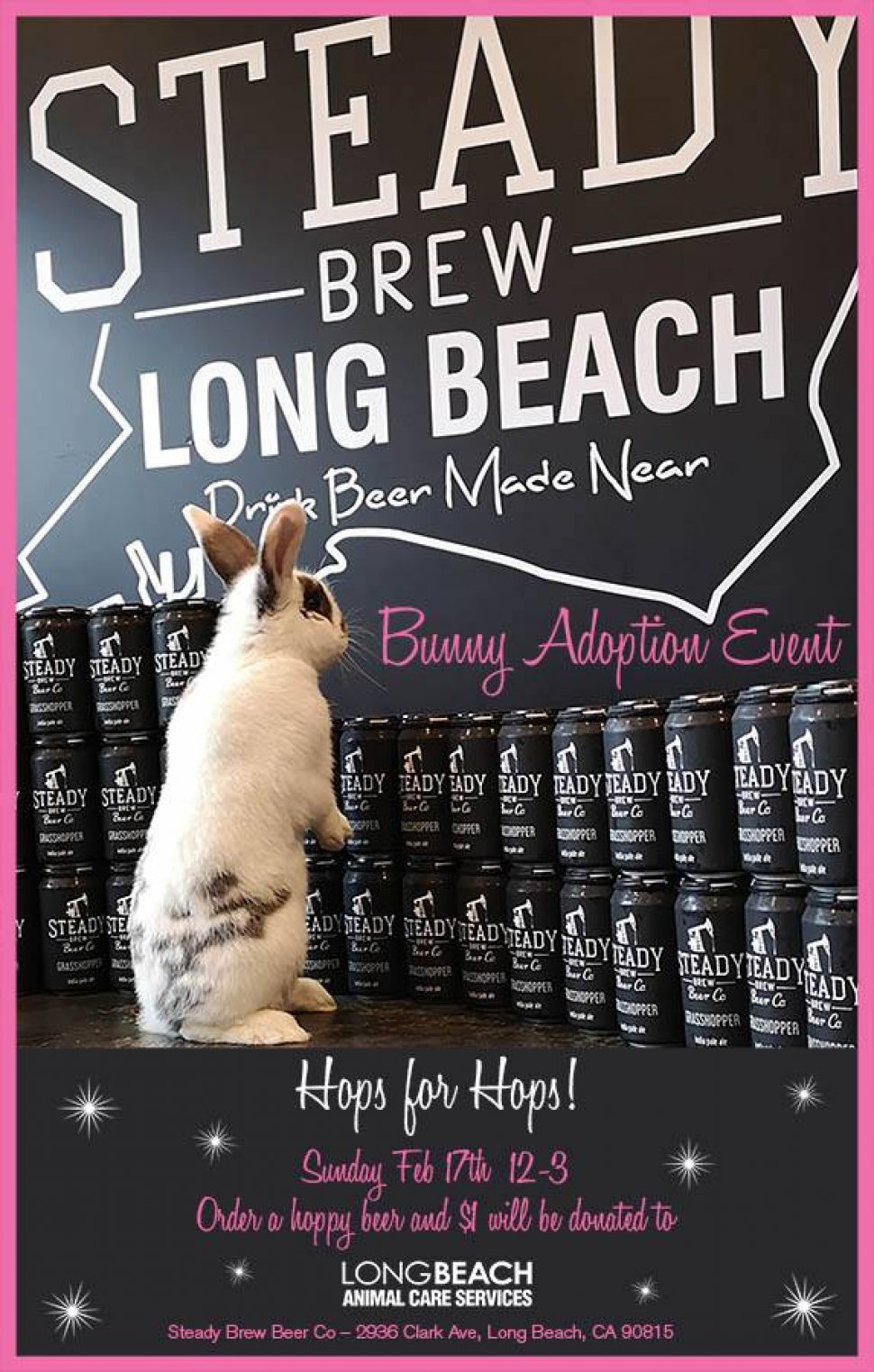 Pull up to Steady Brew Beer Co. on Sunday where Long Beach Animal Care Services' Adoption Wagon will be on site filled with rabbits looking for homes. Even if you don't feel like adopting a furry friend, order a hoppy beer and $1 will be donated to ACS; cash and other donations, including sealed rabbit food pellets, small blankets and toys, will also be accepted for all types of animals.
The adoption events runs from noon to 3 p.m. at Steady Brewing, 2936 Clark Ave. For more information, visit the event page here.
Support our journalism.
Hyperlocal news is an essential force in our democracy, but it costs money to keep an organization like this one alive, and we can't rely on advertiser support alone. That's why we're asking readers like you to support our independent, fact-based journalism. We know you like it—that's why you're here. Help us keep hyperlocal news alive in Long Beach.