Missed one or two of these monthly lists? Click here for the full archive of Favorite Things I'm Eating. Looking for other food listicles? Click here.
****
A few years back, I wrote an Essential Long Beach Dishes listicle. I wrote it because there's something so elemental and useful about a specific great dish at a specific place; it was less about some grander proclamation than it was about, "This is just great food."
And I want to return to that, but the reality of that list is that some restaurants went out of business, some ingredients aren't around, moods shift, seasons alter, food changes. Constantly. So why not just own the moment? Without further ado, here are the favorite things I'm eating right now…
---
Seco de cordero at El Pollo Imperial
5991 Atlantic Ave.
This isn't only one of Long Beach's most underrated restaurants; it's one of its best.
Unwitting Angelenos and OC'ers might claim El Pollo Inka or Picca or Aji Limon as the best Peruvian joint. But, in reality, it has always been El Pollo Imperial in North Long Beach, with its takeover of an old drive-thru (that they still keep active) filled with classic, unapologetically Peruvian grub.
Surely, most come for their lomo saltado, but I try to always explore their vast menu—and for me, their seco de cordero is a stellar example of why this place is treasured as a Peruvian food staple. This braised lamb shank—for $15 no less—is braised to perfection over low heat across hours before being doused in savory, citrusy cilantro sauce that is inimitable.
---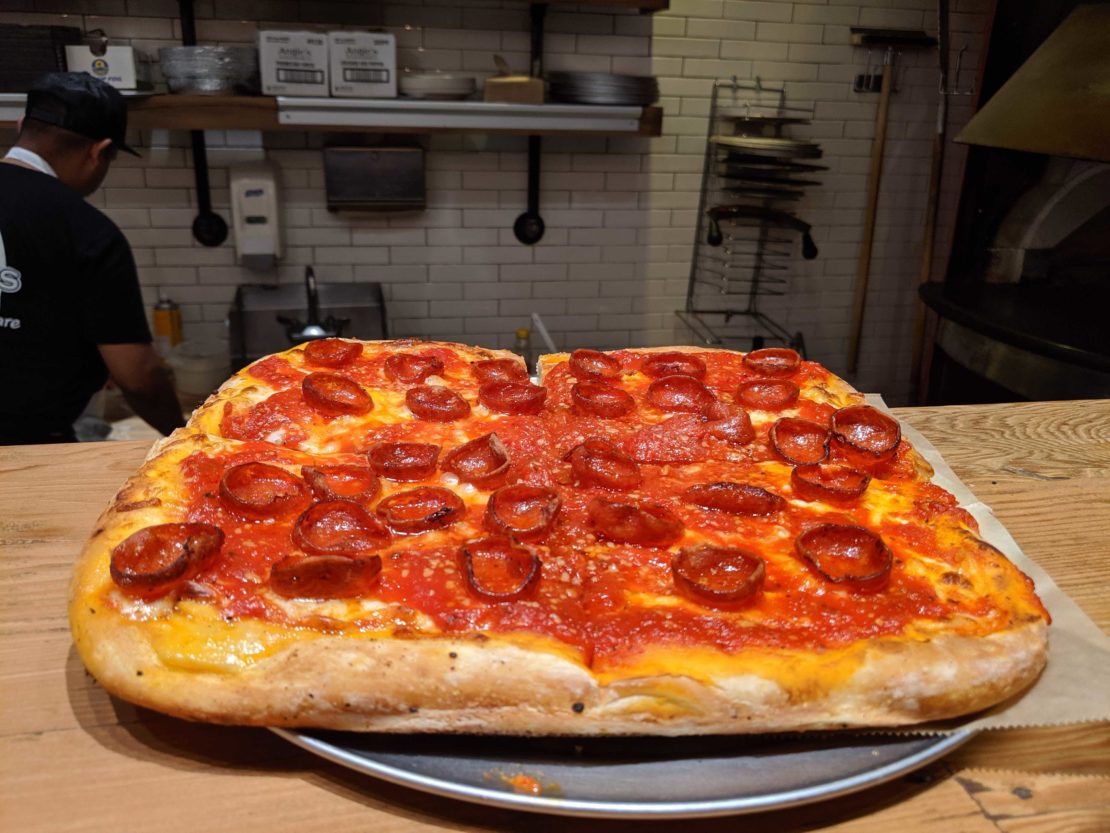 Pepperoni & Honey Pizza at Milana's Brooklyn Squares
2000 Ximeno Ave.
Milana's Brooklyn Squares near the Traffic Circle opened just last month—and melds the history of its owners, the Fasci Family (who also own Milana's in Downtown): honoring their Sicilian roots, Brooklyn Squares focuses on square pizza, which has its origins in Sicily (and is not to be confused with Detroit's deep-dish, cheese-to-the-edges square pizza).
However, unlike the sfincione in Palermo, which has a focaccia-like quality to it, Fasci's square pizza honors Brooklyn with heavy doses of cheese on a medium-crust that sits somewhere between the thinness of their New York pizza and the thickness of sfincione.
In fact, Brooklyn Squares mostly resembles New York's famed Prince Street Pizza, a compliment unlike any other.
Sold as individual pieces or a whole "four-square," Milana's not only offers vegan options but definitively different choices than their Downtown location.
But it's their beautiful pepperoni square that shines: pepperoni is perfectly arranged atop the square and cooked until its round edges curl up into a not-quite-burnt crisp, holding a little pool of pepperoni essence that is perfectly absorbed with a heavy dose of parmesan. You could stop here but Brooklyn Squares wants to balance the tiny bit of heat thanks to crushed red pepper and heavy load of salt with sweetness: They drizzle a bit of honey sauce, post-oven and, voila, you have the Pepperoni and Honey square.
---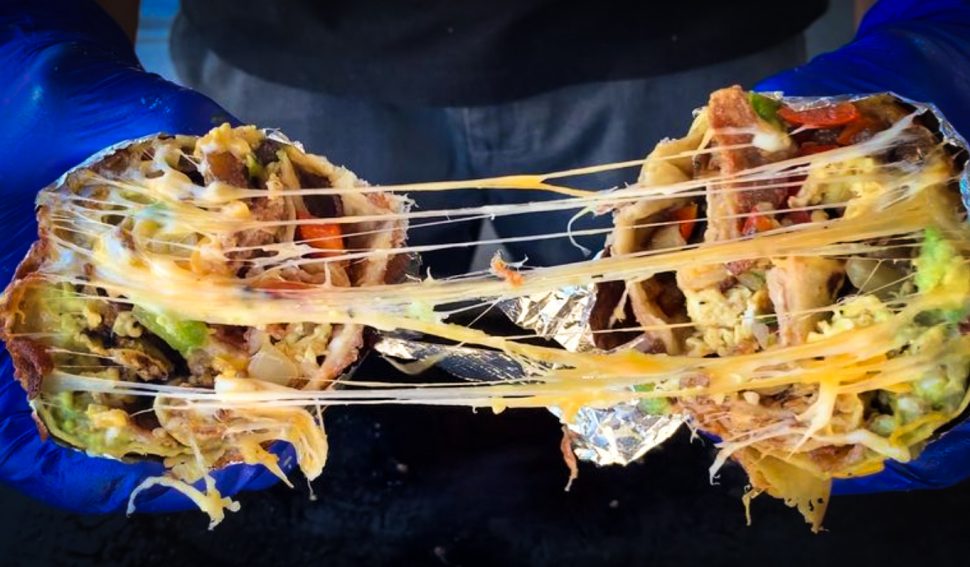 The Breakfast Burrito from Lowkey Burritos
Thursdays at Commodity Coffee at 1322 Coronado Ave. starting at 7 a.m.; Saturdays at Lord Windsor Coffee at 1101 E. Third St.starting at 8 a.m; every first Monday of the month at Confidential Coffee at 137 W. Sixth St.
Matt Stevanus is a hustler. His tiny-but-mighty burrito stand first started garnering a following when he set up shop right outside the Pico Station of the Blue Line in Downtown Los Angeles, where he would sell some 70 burritos in the span of a few hours.
And while he still parks it at the same spot up north, he's building a bigger name for himself in Long Beach where he now hosts three regular spots around the city.
Why are folks so hyped on his version of the almighty breakfast burrito? It is a shrine to cheese. Not only is the burrito itself quality—peppers, onions and hashbrowns with add-ons that include more veggies and meats, starting at $5 a burrito—but comes with a particular accouterment that makes his burritos decadently delicious: the option to add a fried cheese crust to the outside.
The result is cheese-wrapped heaven.
---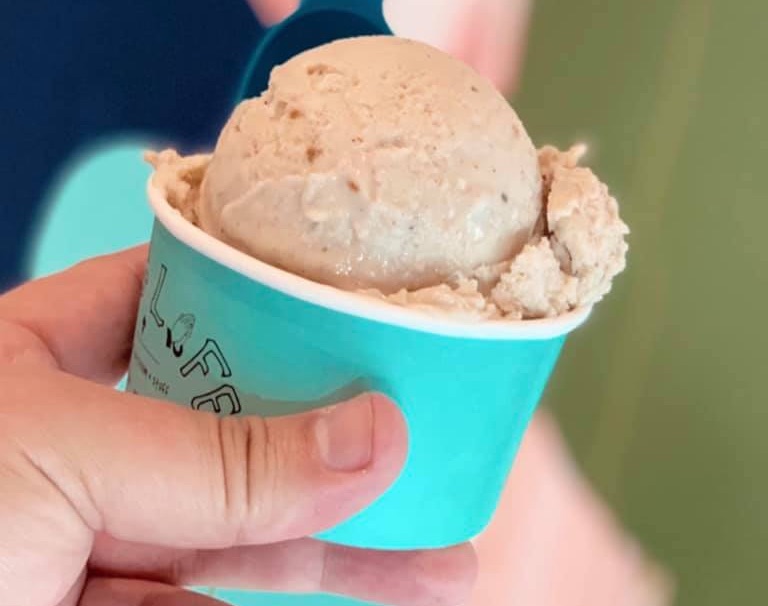 Vegan Ice Cream at Hug Life
2707 E Fourth St.
There is no doubt that the beauty of dairy ice cream lies in its decadence: The heavy cream coats your mouth in a sweet layer of happiness—and, in all biological honesty, coats your stomach with not so much happiness. I can also go into a diatribe, even as an avid dairy consumer myself, about the pitfalls of said dairy consumption and the ethics of harnessing heifers to extract milk intended for their offspring but…
Let's jump to the part where we hug life instead of bashing it: Enter, well, Hug Life. This anti-dairy creamery has two ultimate goals: show people that we don't need to be chugging gallons of milk every month to feel satisfied and, beyond the ethical, just make a damn good product.
Hug Life, vegan or otherwise, just makes damn good ice cream.
---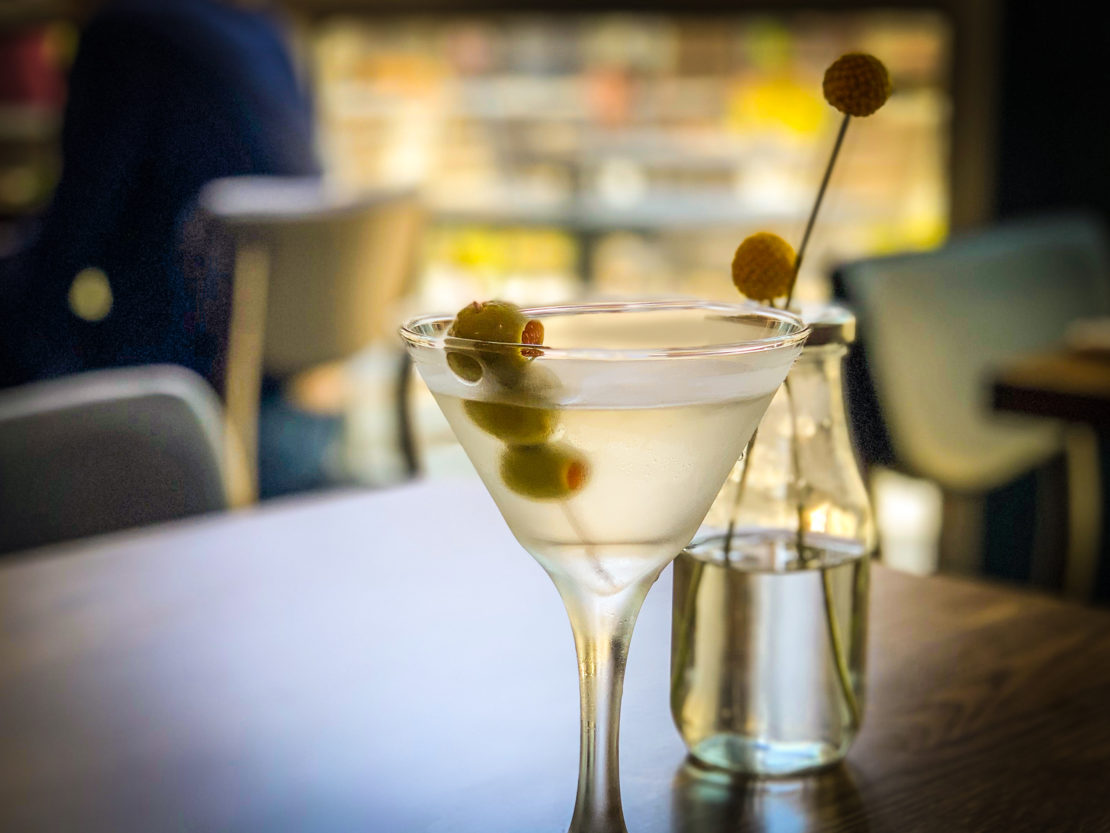 Smoke Bay Gin Martini at Portuguese Bend
300 The Promenade North
Master distiller Simon Haxton is, in essence, a mad scientist. He approaches distilling from an artistically-driven scientific angle if that makes any sense. The results are spirits that are not only spectacular but made right here in Long Beach.
Now, were it any other location, I would be highly skeptical of any $5 martini. You read that right: One of the best martinis I've ever had was $5—because during lunch, in pure "Mad Men" style, you can score a $10.50 lunch special paired with a $5 martini. (For those who prefer vodka, that is available as well; I will just be judging you from across the way.)
I ordered mine straight up with three olives because the gin is that good. So order one. Feel like a boss at lunch. And try not to make your libation consumption too obvious upon the return to work.
---
But, if I had to pick just one to live with for the rest of the month—just one—it would be the martini. Hey, a boy gets thirsty.
Brian Addison is a columnist and editor for the Long Beach Post. Reach him at [email protected] or on social media at Facebook, Twitter, Instagram, and LinkedIn.