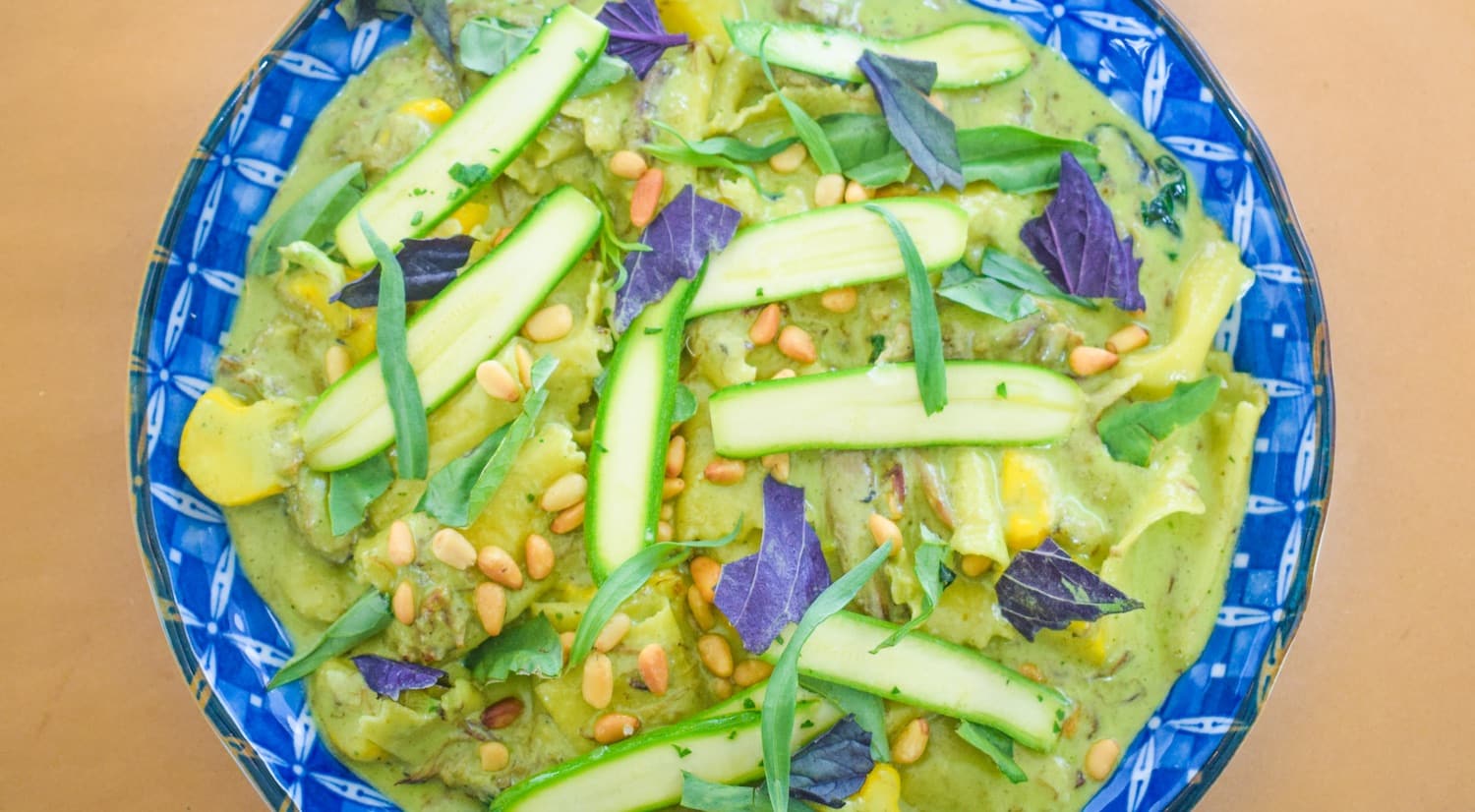 Less of that, more of this: Food trends in Long Beach
If there is one thing to say about a piece which ventures down the rocky, perilous road of proclaiming what a food scene should or shouldn't have, it is this: Long Beach's culinary growth is so significant that we can create such a list.
And since I like to end on good notes, let's talk first about what we definitely don't need.
Less bureaucratic city nonsense being inflicted on small business owners.
Oh, Long Beach, there is so much I do not publish because of both ethical and personal reasons. On the former point, if a restauranteur tells me something off-the-record, I am ethically obligated to respect that. If a restauranteur tells me something in context, but not necessarily as a direct quote, I have to balance the choice between writing it in an article as a direct perspective of my own or ignoring it; neither are easy, especially when it is revolving around the way in which city officials and workers make small business owners jump through hoop after hoop just to open their doors.
Form the health department and fire inspectors imposing seemingly arbitrary rules—sometimes even contradicting their own rulebooks—to getting permits signed off to receiving the okay to move forward with certain things, these expensive and often unnecessary strands of red tape hinder our community more than it protects them. And, again, this isn't coming from me; this is coming from restaurateurs that I've built relationships with and are too afraid to speak up louder.
No more poke.
Poke Cat opened two locations within a half-mile in Downtown Long Beach and also within a mile radius of Poki Star and Poke Bar (which is my personal favorite poke spot). This then joins Poke & More over on Carson Street (with a Poke Etc. just a bit more west in Carson), Poke Pola in Belmont Shore, Ahipoki over on Lakewood Boulevard, Poke Kai off of Spring Street, Poke Club off of Willow Street, Mitaki Poke & Sushi off of Atlantic Avenue…
You get the (poke) point.
No more Thai.
We are good to go on Thai. Broadway alone is home to Manaow (easily one of the city's best Thai joints), Star of Siam, Thai Silk, Panvimarn (one of two locations, the other of which is located on Bellflower Boulevard), and Thai District, with both Naree Thai and others just a few blocks from these.
Even Thai 1031 on Fourth Street switched over to ramen. Speaking of which…
No more ramen. 
Okay, I am happy Long Beach has been having a Ramenolution but we are good to go on the Japanese staple. HiroNori Craft Ramen—the city's best ramen, hands down—Ramen Hub, and Tajima Ramen are all in Bixby Knolls. Gu Ramen is in Downtown. Jounetsu Ramen in Retro Row. All dedicated to the almighty ramen.
We're good.
No more pizza.
This is actually more of a compliment than anything: Between Napolitano masters like (the vastly underrated) La Parolaccia and Michael's paired with innovators like PowWow Pizza and (the deservedly popular) The 4th Horseman, Long Beach's pizza scene is astounding—and quite perfect.
****
That was a lot of "Stop" and "For the love of the food gods, no" coming from me, but there's more we can be doing to create a dining scene that is reflective of what our whole region is about: varied cultures, immigrants, vagabonds and the idea that there is no such thing as "Californian food."
We, as locals, need to be more supportive.
When I was talking with Chef Jason Witzl of Ellie's—a place I have and will continue to unabashedly proclaim as the city's best restaurant—he brought up a fascinating factoid. He uses Open Table's Point-of-Sale system in order to book his reservations, seat tables and ring up customers; in return, Open Table provides his restaurant with data—including where his credit card customers (which represent the vast majority of how patrons prefer to pay) are from.
Over 70 percent of his customers are from outside of Long Beach. Witzl wasn't the first or second or third or fourth restaurateur to tell me this. That number is astounding and eye-opening: Do we need to be asking ourselves what businesses we really support? Are we barking on social media about the need for more local spaces but secretly just going through the drive-thru of a McDonald's or hitting up Chili's?
Ethiopian and Eritrean food.
The first time I experienced Ethiopian food was in Dar es Salaam, Tanzania, where my first night of volunteering for an HIV/AIDS nonprofit was met with the loss of my luggage following a grueling diversion to Kuwait (in which I was desperate for a beer in a land where alcohol was outlawed).
It was this cuisine, and the food of neighboring Eritrea, that truly welcomed me to Africa: sitting on the ground after being blessed in a coffee ceremony, I greedily took generous rips of injera—a yeasty, crepe-like carb base that you use to grab the offerings—and lifted with it wonderfully marinated chunks of curried meats and marinated veggies, wafts of chili powder, fenugreek, ginger, garlic, cardamom and cinnamon blending seamlessly between each other.
Upon my arrival back in the States, I was introduced to Little Ethiopia in Los Angeles, a stretch on Fairfax Avenue that caters to Ethiopian food, markets, and culture. While the drive is always worth it—My Dude and I are particular fans of Meals by Genet, Messob or Merkato, despite the options of other fantastic places—it is always a bit disheartening to realize there is not a single Long Beach space dedicated to this great food.
More Chinese, especially dim sum.
Chinese cuisine is wonderfully complex—and that includes its American cousin, forged across the past century-plus as Chinese immigrants not only cooked their own food but adapted it for American palates. With that adaptation, they have created a slew of restaurants and dining destinations that are near and dear to American culture.
And, admittedly, I showed exuberant pride in the fact that Chinatown staple Yang Chow would be opening an additional location here in Long Beach. However, it is a far more streamlined, nimble menu that offers only a small fraction of its Downtown Los Angeles menu—and while it smartly fills a niche in East Long Beach, it doesn't help fix our city's lack of decent Chinese food.
This is particularly true of dim sum. With the announcement of the affordable, Michelin-starred dim sum empire known as Tim Ho Wan opening in Irvine, and Chinatown continuing to offer a slew of dim sum offerings, the hole in Long Beach's dim sum heart grows wider.
A full-on Californian Jewish deli.
Canter's. Langer's (and Daughter's Deli, an offshoot from Langer family member, Trisha). Freedman's. Greenblatt's. And, of course, Nate 'n Al.
These are just a handful of the legendary Jewish delis that dot the streets and neighborhoods of Los Angeles. The fact that Long Beach lacks one is not only egregious but disheartening to think that some who live here may have never even ventured inside these culinary institutions. Surely, we have Brooklyn Deli in Bixby Knolls, but it lacks the vibe and cacophony of these larger Jewish institutions.
Often filled with vinyl booths, always carrying the best pastrami you've ever had, often served in a sandwich which contains the Holy Jewish Deli Trinity of flavors: coleslaw, Russian dressing, and peppery pastrami mix with wafts of smoked fish platters and the vinegar from house-cured pickles…
It's an experience everyone, especially everyone in Long Beach, should experience once.
Quality French food.
Tucked next to a laundromat sits Chef Ludo Lefebvre's Petit Trois cafe, a simple, all-bar-seating bistro that is dedicated to everything French (and a clear deviation away from Trois Mec, his fine-dining, need-a-reservation-months-ahead joint that is literally next door). No reservations can be made. First come, first serve. When the food runs out, it runs out.
An omelette. Escargot. Tartare. And arguably the best burger in Los Angeles.
These are the offerings that come out of this tiny-but-mighty French shop and, each time I visit it I lament the lack of proper French food in Long Beach—something, mind you, which doesn't have to equate to white-clothed tables, crystal stemware and a $300 bill for two. Petit Trois exemplifies that and Long Beach could as well.
Which is why I have very high hopes for Paris natives and business partners Eric Djomby and Benôit Jussaume, who opened up their French bakery and pseudo-bistro O Gourmet a few weeks in Belmont Shore. (And while I haven't been yet, we still need more French food.)
Oaxacan food.
In Los Angeles, food from this rich Mexican state is alive and well: Guelagetza, the Koreatown restaurant dedicated to Oaxacan food and serving the L.A. community for decades, was honored years ago with a James Beard award for its contributions to the culinary scene of SoCal while cementing its place as a premiere dining destination.
In Long Beach, we once had a much smaller but nonetheless great Oaxacan restaurant. Over a decade ago—at the place that is now occupied by the stellar wing shop Cali Shrimp and Wingz near 10th Street and Orange Avenue—there was Long Beach's sole Oaxacan food space, Oaxaca Mio!
It was my first introduction to moles (of which they offered three: the common mole negro along with verde and amarillo versions); tlyudas, where a large tortilla is slathered with asiento, a pork lard paste, and refried black beans before being topped with wonderfully stringy Oaxacan cheese and other toppings and other artifacts from the world of Oaxacan food in general.
It is missed and, much like driving to L.A. for many of the aforementioned "needs," while worth the trip, it'd be more welcoming for our wallets and stomachs if we could score a more local joint.
Have more suggestions? Feel free to email or message me and we'll keep a tally of what more is needed (and what is not). 
Brian Addison is a columnist and editor for the Long Beach Post. Reach him at [email protected] or on social media at Facebook, Twitter, Instagram, and LinkedIn.
Support our journalism.
Hyperlocal news is an essential force in our democracy, but it costs money to keep an organization like this one alive, and we can't rely on advertiser support alone. That's why we're asking readers like you to support our independent, fact-based journalism. We know you like it—that's why you're here. Help us keep hyperlocal news alive in Long Beach.