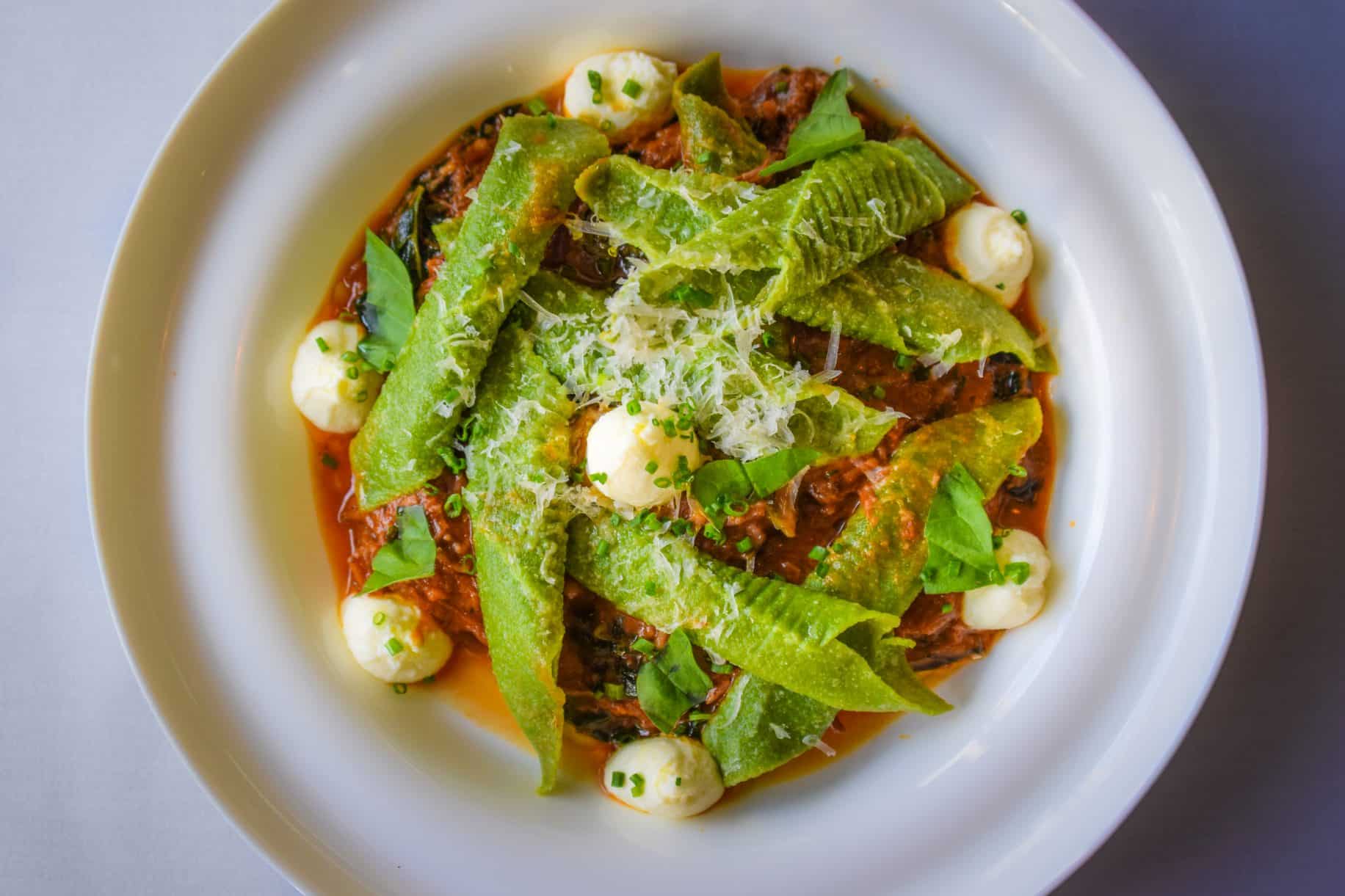 What the return of Michelin to the L.A. region means for food and culture
I'll never forget actually laughing—quite heartedly—when reading a copy of Esquire magazine in Portfolio Coffeehouse about the infamously reclusive, famously blunt leader of Michelin, the food guide organization whose star-rating system is coveted by restaurateurs around the world.
It was 2010, the year that Jean-Luc Naret decided Michelin will no longer be providing guides for Los Angeles after publishing just two. His reason?
"The people in Los Angeles are not real foodies. They are not too interested in eating well but just into who goes to which restaurant and where they sit."
I commenced the eye-roll then and I am doing it now, re-reading the words; it was the classic New York read of Los Angeles with French subtitles.
But maybe, just maybe, the aura of Michelin has changed with Naret's departure and longtime Michelin executive Alexandre Taisne taking charge; hence the guide is returning to Los Angeles for the first time in a decade. (By comparison, San Francisco, whose area also includes Napa in the guide, has had a guide published annually since 2007.)
"Michelin recognizes California as a booming culinary destination which is setting the dining trends for the future," International Director Gwendal Poullennec said in a prepared statement.
Is this an indirect reference to Jordan Kahn's absurdly trippy Vespertine, a joint that could only truly exist in Los Angeles? Or is it noting-but-not-really that cuisines largely panned by Michelin—Mexican being the most egregious—have deep, deep roots in our urban homestead?  Perhaps they were finally admitting, again indirectly, that their snubbing of Los Angeles was embedded in its colonizer-centric take on food, where French cuisine consistently overshadows anything—gasp—"ethnic"?
While we appreciate your recognition, it's an opaque, if not smarmy statement that refuses to acknowledge one very glaring fact: It is not that Los Angeles has caught up to Michelin but that the world has finally caught up to Los Angeles. Perhaps they don't want to admit they finally checked in with the late Jonathan Gold's masterful take down of Michelin's presence in the region.
In fact, it is Chef Jason Witzl of Ellie's (and formerly of everything from Michelin-starred Water Grill and Campanile to Spain's three-starred Restaurante Martín Berasategui) who says it best for me:
"The best thing that ever happened to Los Angeles food scene is the Michelin guide leaving. Chefs started cooking what they loved and not what the guide was looking for. I wonder if we will see them in Long Beach?"
I too wonder because here's how it works.
To cover the entirety of our country, Michelin has 10 inspectors for three cities. Yes, you read that right: ten people, three cities, because that's the United States. New York. Chicago. San Francisco. And, after a decade hiatus, Los Angeles. Sometimes they hit up the suburbs—hey there, Napa—and sometimes they do not—much to the chagrin of Chicagoans. Will they visit the "suburbs" of Los Angeles that is Long Beach? Honestly, it's unlikely (though, in the least, both Ellie's and Chef Thomas Ortega's Play Amor are deserving of one star).
These inspectors, cloaked in secrecy like they're in the Cold War Hunger Games of Gastronomy, eat lunch and dinner out daily at a new restaurant after being assigned so by their higher-up. Unlike common food critics, who venture to places multiple times before throwing down their opined gauntlet, these tired inspectors usually only visit a place once, stressed about what to order because that one order will determine rankings. I imagine an exhausted, tetchy inspector throwing a plate of branzino across the room, yelling, "It's too salty, you twits!" and marching out. No dining companions, no breaks, on the road.
If a restaurant merits further interest, they will send out a second inspector, typically one that attached to that cuisine or area. This results in, if anything, inconsistency.
That being said, Los Angeles held no chip on its shoulder after Michelin left (despite the rather pejorative rant of this here writer). That also being said, Michelin is still very much respected; despite critiques of being antiquated, geocentric (French food, despite its redundancy, always wins the stars—hell, Chef Carlos Gaytán became the first chef in Mexico to get a star and that was less than two years ago), and favoring luxury over food, the guide still stands strong.
In that sense, having Michelin here could be a good thing; one can only hope they're French enough to go below the 10 Freeway but perhaps the French aren't that adventurous.
My ultimate hope, both here in Long Beach and especially in Los Angeles, is that chefs continue cooking as if they weren't here. Keep cooking like the only thing you care about are your patrons and community.
Brian Addison is a columnist and editor for the Long Beach Post. Reach him at [email protected] or on social media at Facebook, Twitter, Instagram, and LinkedIn.
Support our journalism.
Hyperlocal news is an essential force in our democracy, but it costs money to keep an organization like this one alive, and we can't rely on advertiser support alone. That's why we're asking readers like you to support our independent, fact-based journalism. We know you like it—that's why you're here. Help us keep hyperlocal news alive in Long Beach.