Shortly after Do Good Donuts announced their closure, two other Fourth Street businesses have decided to call it quits: Mr. Makoto, the ramen shop that opened just this past August from the owners of Seoulmate; and Anandamide, the vegan chocolatier that has been serving Retro Row for six years.
Mr. Makoto's closure, much like the closure of Seoulmate in October of 2018, was abrupt, with a singular announcement via Instagram with no warning and no future re-opening date:
The tiny ramen shop had taken over the former Yummy Garden Chinese restaurant with high hopes, particularly since their following at Seoulmate was both loyal and large. Add to this Long Beach's bourgeoning ramen scene—HiroNori and GuRamen, in particular, have a constant influx of patrons—and Mr. Makoto seemed destined to be a staple.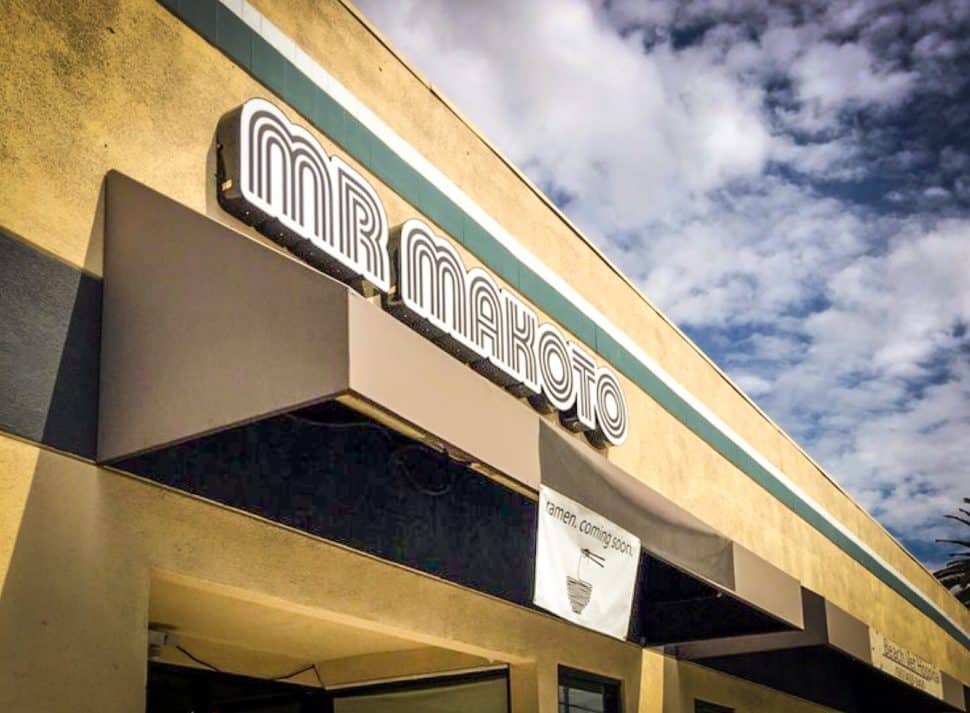 While owner Jason Kang has yet to return comment for this story, it remains uncertain what particularly prompted the close.
Further west in Retro Row proper, longtime vegan chocolatier and dessert shop Anandamide will be closing up shop on April 1 after serving the neighborhood for six years.
The self-described "psychedelicatessen" was a pioneer in terms of creating a vibrant vegan scene. Long before Long Beach's vegan scene blew up, Anandamide quietly opened up shop and began serving everything from truffles with lucuma and chaga to probiotic soda made from coconut water.
In a rather bittersweet Instagram post—and one which shows how the growing vegan community here in Long Beach is seeking more options like Anandamide—the shop announced at the close of Valentine's Day one of their best days in sales paired with the announcement of their last day in business:
Grab your Kundalini Rising bars while you can.
Brian Addison is a columnist and editor for the Long Beach Post. Reach him at [email protected] or on social media at Facebook, Twitter, Instagram, and LinkedIn.