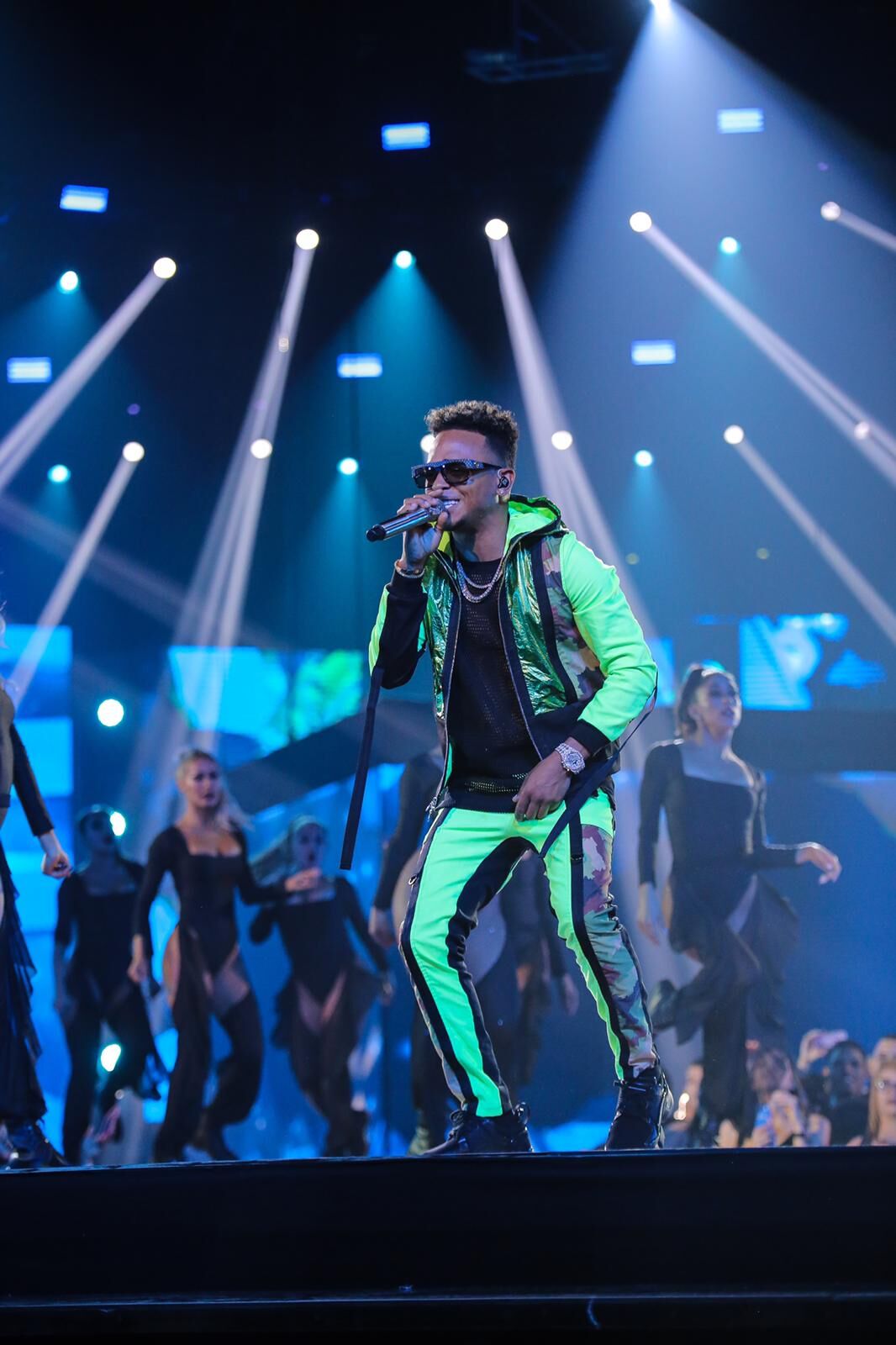 Latin trap star Ozuna headlines first Dale Fuego festival at Queen Mary
When Puerto Rican singer Ozuna was just starting out, performing in three or four nightclubs in a single evening was the norm.
"It was challenging," he said, "but there is nothing like feeling the love from the people that want to see you perform."
Saturday, as the headliner at the first Dale Fuego Fest, Ozuna will be feeling the love from the festival crowd at Queen Mary Park. That will be after he feels it during a show earlier that day.
In Galveston.
Texas.
Yes, Ozuna will be playing a gig 1,600 miles away before hopping on a plane to Southern California, an area he loves but admits he doesn't know much about, Long Beach included. He knows it's big, he said, and it's in Los Angeles County and he loves the region, where some of his most important concerts have taken place.
Ozuna's presence will top a list of Latin artists, a continuation of the strategy concert producer Goldenvoice has adopted for their run of shows at the Queen Mary. It's a far cry from the days when music festivals brought artists across genres into a single location. When Ozuna flies in on Saturday, his performance will be preceded by other rising stars specializing in Latin trap music.
Dale Fuego, or "give it fire" in English, is a new all-ages festival showcasing stars in the world of reggaeton and Latin trap. Goldenvoice representatives say they created this event to highlight the rising urban Latin music movement.
"We have only touched urban Latin [music] on the surface with past festivals at the Queen Mary," Goldenvoice reps said. "On Dale Fuego, we dove into the genre head first."
Like previous events produced by the entertainment giant, the production company intends to reach festival-going audiences by curating its lineup to niche interests. This year alone, Goldenvoice's presence at the Queen Mary has featured the likes of Snoop Dogg, YG, MGMT and Phoenix as headliners for two-day festivals centered around their respective music genres.
The roster of artists for Dale Fuego boasts large followings and impressive accolades: Anitta is a multi-time Latin Grammy nominee; Rauw Alejandro is a Michael Jackson-inspired reggaeton star who received four nominations in the first-ever Tu Música Urban Awards.
DJ Alex Sensation and singers Khea, Lary Over and 16-year-old internet star Malu Trevejo round out the lineup and all bring sizeable social media followings ranging from tens of thousands to millions. Ozuna himself can claim to have the most YouTube videos to surpass one billion views.
Ozuna describes their music as universal and said he feels good about taking it to new places and different audiences.
"I used to participate in festivals where people I admired performed," he said. "It is an honor to be able to sing alongside the new voices."
Queen Mary Park is located at 1126 Queens Hwy. Gates open at 3:45 p.m. For more information or tickets, click here.
Support our journalism.
Hyperlocal news is an essential force in our democracy, but it costs money to keep an organization like this one alive, and we can't rely on advertiser support alone. That's why we're asking readers like you to support our independent, fact-based journalism. We know you like it—that's why you're here. Help us keep hyperlocal news alive in Long Beach.