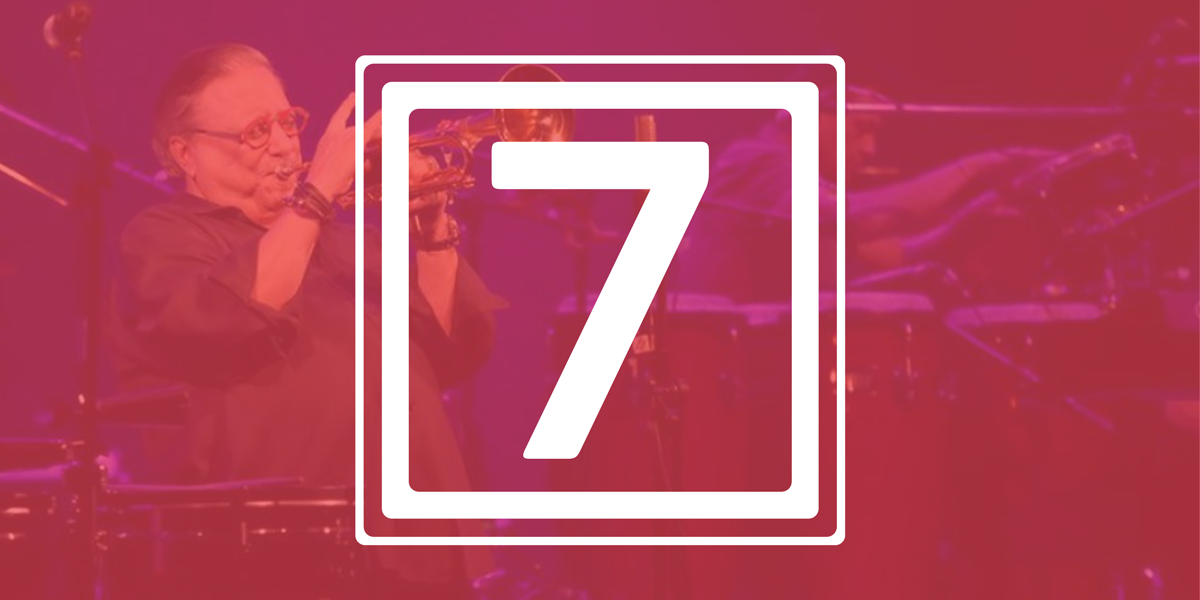 The 7: Things to do in Long Beach this weekend including you smell!
This week's "The 7" is crazy with range with old favorites like the Long Beach Jazz Festival, new sounds like Dale Fuego, new experiences like fragrance blending bars and old jokes with "Weird Al." Throw in some unfettered dance battling and a bit of community activism, and you got yourself a weekend.
1. LONG BEACH JAZZ FESTIVAL (Friday – Sunday)
For the past 32 years, the Long Beach Jazz Festival has been spoiling us with lineups of world-renowned musicians that include something for everyone; from classic R&B to hot summer night jazz. If that's not enough, they've also provided food vendors, art and an excuse to enjoy California's gorgeous summer nights out on the waterfront grass of downtown's Rainbow Lagoon Park.
Another great thing: Unlike other festivals, the weekend doesn't completely enable our debaucherous tendencies. This year's theme of "A Healthy Taste of Jazz" is bringing health and wellness to the eco-friendly event via wellness leaders, treatment centers, and healthy food sampling stations to the lagoon along with the mental nourishment provided by great music. But if you prefer your jazz with a side of sugar rush, feel free to pack your own picnic basket.
Giving us a moment's pause: Nervous about the event's potential fedora-to-person ratio.
The Long Beach Jazz Festival will take place from 6 to 10 p.m. on Aug. 9 and from 1 to 10 p.m. on Aug. 10 and 11 at 400 E. Shoreline Dr. Tickets are available at this link.
2. DALE FUEGO (Saturday)
The Queen Mary concert powerhouse Goldenvoice has made a name for itself in Long Beach by turning the historic ship's event grounds into a music destination with events headlined by Snoop, MGMT and Phoenix. Now comes Dale Fuego, a new festival showcasing reggaeton and trap artists hailing from throughout Latin America. Dale Fuego, which translates to "give it fire," will be headlined by Puerto Rican singer Ozuna and Brazilian singer Anitta.
Another great thing: Others scheduled to perform include DJ Alex Sensation and singers Khea, Rauw Alejandro, Lary Over and Malu Trevejo.
Giving us a moment's pause: Cool.
Tickets start at $99 for general admission, with options for a variety of VIP packages. Dale Fuego will take place rain or shine; doors open at 3:45 p.m. For more information and to purchase tickets, visit dalefuegofest.com.
3. FRAGRANCE BLENDING BAR (Sunday)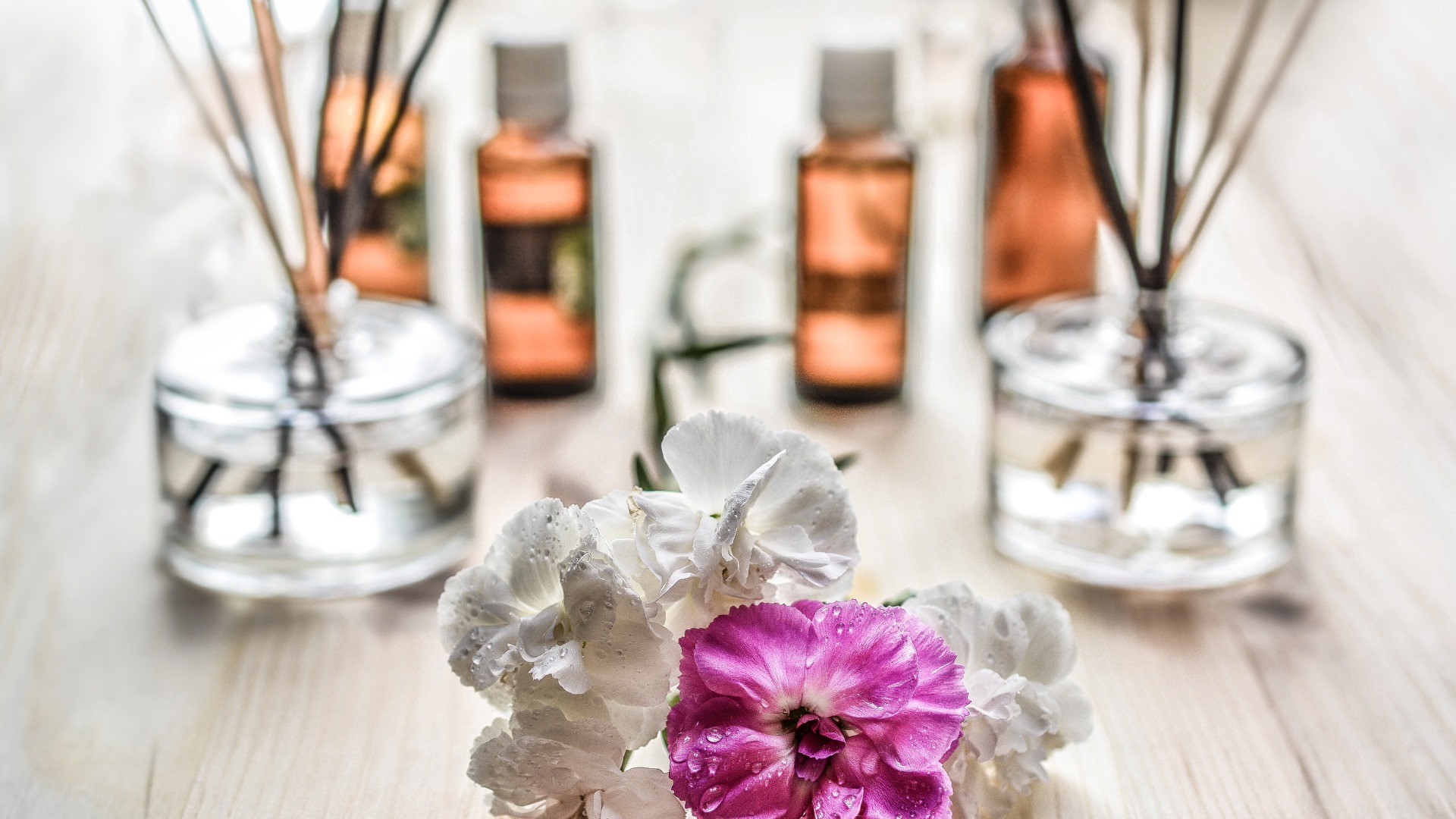 The blending bar will be a pop-up perfumery workshop by scent expert/guru Yosh Han. Han is the woman behind the smells of the Art of Bloom installation at the Edison Theater, but she also has an extensive background and greatest hits list when it comes to perfumes, colognes and other things we use to either enrich our souls or hide our funk. This beginners workshop will be a hands-on and nose-on creative experience where guests learn the fundamentals of perfumery, discovering how to use top, middle and base notes to design, edit and create their own signature, 1.7-ounce scent.
Another great thing: The class costs $25; around what you'd pay for a fragrance by a celebrity or even one of the Kardashians.
Giving us a moment's pause: Are you cool with someone saying you smell?
The blending bar takes place from 4 to 5:30 p.m. at the Psychic Temple located at 228 E. Broadway. For more information or tickets click here.
4. 30th ANNIVERSARY SCREENING OF 'WEIRD AL'S' 'UHF' (Sunday)
This Sunday, skip brunch and revel in the epitome of the bizarre niche that was 80s comedy during an 11 a.m. screening of "Weird Al" Yankovic's cult classic UHF. Yankovic stars as George Newman, an aimless dreamer who somehow becomes the manager of a low-budget television station; however, Newman's eclectic nature ends up being just what the station needs to succeed. And if the movie's message of individualism, showmanship, and commercial success don't embody the American dream, then we don't know what does.
Another great thing: The event is raising funds for Long Beach's homegrown radio station, KLPB. The stars have aligned, and the station is finally moving into a permanent studio in the heart of downtown within a month of the 30th anniversary of UHF, a movie that celebrates the oftentimes comical chaos of running a media outlet. There aren't many movies that are better suited to commemorate the ups, downs, and overall wackiness that goes into the production of public media.
Giving us a moment's pause: The bizarre niche that was 80s comedy + "Weird Al" + 11 a.m.
The Weird Al UHF Screening will take place from 11 a.m. to 2 p.m. on Aug. 11 at the Art Theatre, located at 2025 E. 4th St. Tickets are $10 and are available at this link.
5. ONE-ON-ONE STREET DANCE BATTLES (Sunday)
On Sunday get out of Long Beach for the sixth and final Red Bull Dance Your Style regional qualifier where some of the best street dancers from across the country will be competing in Hollywood for a chance to advance to the USA National Final in Las Vegas. Expect freestyle dance battling at its finest and unrefined, with entrants ranging in expertise from hip-hop, popping and locking to jookin' and waacking… Those competing include former So You Think You Can Dance competitor Lily Frias and "popper extraordinaire" Boogie Frantick (by the way have you watched these two together?! Or Frias' LA-based crew Femme Fatale?! Chills, we're getting chills). They're among the 16 movers and shakers who will be judged and crowned by attendees, as in, leave your inside voice at the door.
Another great thing: No planned choreography.
Giving us a moment's pause: No planned choreography.
Qualifiers take place from 3 to 7 p.m. at the Avalon Hollywood; 1735 Vine St., Los Angeles, CA 90028. Tickets are $10 in advance (or $15 at the door) and can be purchased through the Eventbrite page here. For more info on Dance Your Style USA, visit this link.
6. COMMUNITY ARTIVIST POP-UP (Saturday)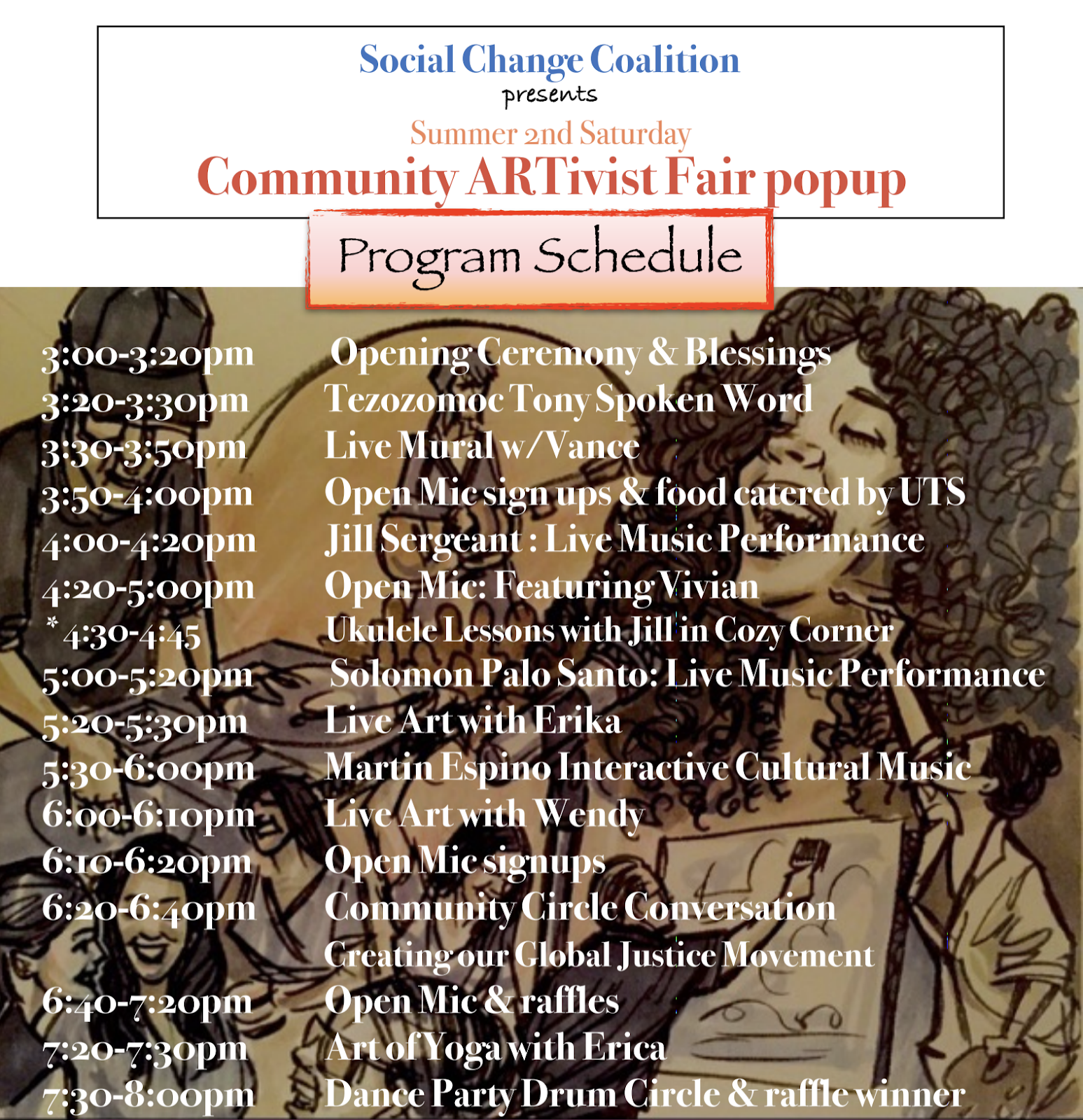 Social Change Coalition is all about creating a world that's more equitable for everyone and uses art to push that initiative forward. The grassroots organization has been hosting summer pop-ups to share this message with the community, and the one this Saturday is no exception. With spoken word performances, mural painting, ukulele lessons and plenty of live music, concluding with a dance party drum circle, the pop-up is geared to offer "lots of exciting moments for self-expression and consciousness-raising for the entire family."
Another great thing: Held during LB Artwalk, you'll find art-related happenings throughout the East Village in just a 3- to 5-minute walk from the pop-up, from the East Village Arts Park to MADE by Millworks.
Giving us a moment's pause: Based on our problematic relationship with our parents, we're not so convinced that consciousness-raising (whatever that means) can be done with the entire family, this might be more of an individual pursuit, but who are we to judge?
The pop-up runs from 3 to 9 p.m. behind Under the Sun; 244 E. 3rd St. Free entry for the first 100 RSVPs (you can reserve a spot here), after which the coalition asks for a donation, but no one will be turned away due to lack of funds. 
7. [SPONSORED] LBS Financial Credit Union Pre-Owned Car Sale (Saturday – Sunday)
If you're in need of new wheels, LBS Financial Credit Union's used car sale might just be your idea of fun this weekend. Serving anyone who lives or works in the local area, LBS Financial Credit Union has been in Long Beach for over 83 years. At the sale you can easily become a Credit Union member, upgrade your ride and save on financing.The event features 200-300 pre-owned cars of all makes and models on display at Long Beach City College's Veterans Stadium, many still under factory warranty and all backed by AutoNation's 5-day return policy.
Another great thing: Enjoy free hot dogs, water and soda while you shop—and enter a drawing for a $350 Visa Gift Card!
Giving us a moment's pause: We can't guarantee you'll have fun shopping for a used car, but at least you'll get a free hot dog.
The sale takes place Saturday, 9 a.m. to 6 p.m. and Sunday 10 a.m. to 5 p.m. at Vet's Stadium; 5000 E. Lew Davis St. For more info, check out this link.
Add the "Today you should…" calendar

Subscribe through Google Calendar or your calendar app and get alerted to the best things to do in Long Beach. Updated 7 days a week.
This feature is experimental. Let us know how it's working.
Support our journalism.
Hyperlocal news is an essential force in our democracy, but it costs money to keep an organization like this one alive, and we can't rely on advertiser support alone. That's why we're asking readers like you to support our independent, fact-based journalism. We know you like it—that's why you're here. Help us keep hyperlocal news alive in Long Beach.