Snoop Dogg drops lullaby album ("Gin and Juice" included)
First G-funk. Then gospel. And now lullabies.
Available for sampling online and on all streaming services come Dec. 6, Snoop Dogg has released "Rockabye Baby: Lullaby Renditions of Snoop Dogg," an instrumental lullaby album that takes some of his greatest hits and turns them into sweet, sweet sleepers.
Teaming with Rockabye Baby! Music, the new project will include soothing instrumentals of Snoop Dogg's classics like "Gin and Juice," and "What's My Name?"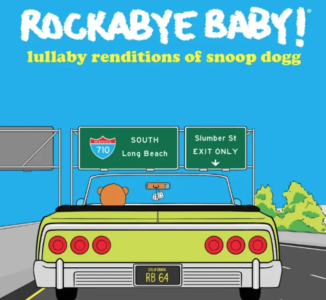 The company, largely known for making instrumental albums for parents to calm the little ones, has made a schtick out of taking famous hip-hop artists—Drake, Eminem, and Kanye West, for example—and turning them into sweet, sweet sleepers.
The track list includes:
Gin and Juice
What's My Name?
Beautiful
Drop It Like It's Hot
Lay Low
Sensual Seduction
Young, Wild & Free
Snoop's Upside Ya Head
California Roll
Trust Me
Slow Down
Doggy Dogg World
A vinyl version of the album is already available in select record stores.
Brian Addison is a columnist and editor for the Long Beach Post. Reach him at [email protected] or on social media at Facebook, Twitter, Instagram, and LinkedIn.
Support our journalism.
Hyperlocal news is an essential force in our democracy, but it costs money to keep an organization like this one alive, and we can't rely on advertiser support alone. That's why we're asking readers like you to support our independent, fact-based journalism. We know you like it—that's why you're here. Help us keep hyperlocal news alive in Long Beach.