About five years ago, RJ Strickland was hanging out in his friend's studio as she worked on a painting, gazing with awe at her skill and creativity. Ruminating on the process of coaxing a work of art to completion, he decided the world needed to see her talent and started a blog, RiseLongBeach.com, to showcase her and other local artists.
"I can appreciate art, I can appreciate the creation of music, the process, what they [artists] have to go through to get it out," Strickland said.
Happy being the middleman between artists and the public, he ran the blog and organized art shows for about three years before he started putting on events more regularly; a seamless transition from creating a sense of community online to bringing people together in real life. Summer Jam, which takes place Friday, Aug. 23, is a continuation of that passion to provide an experience for artists and the community.
"I don't just throw a show, I'm trying to give an environment, a place to come network, to be there all day, where you're there from 10 a.m. to 8 p.m. and you don't notice the time go by; a genuine energy," Strickland said. "Social media only does so much."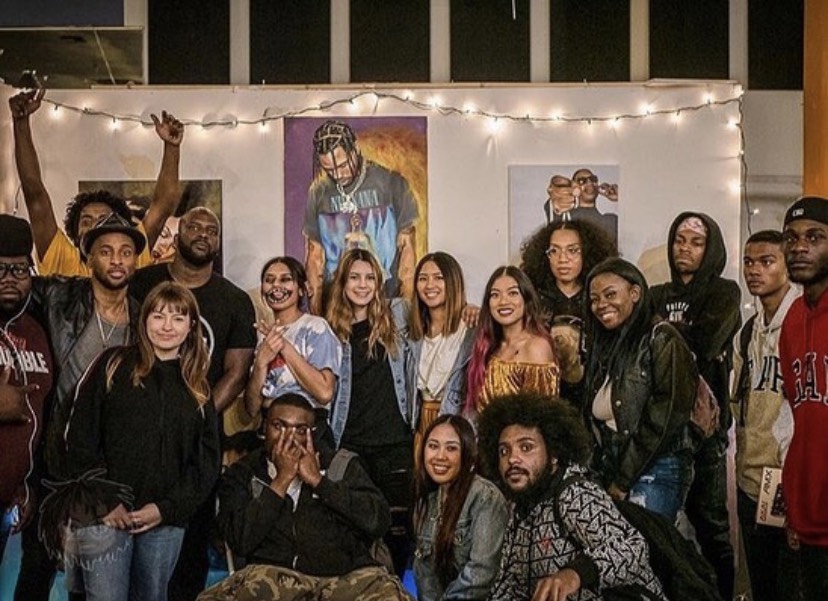 Strickland knows most of the artists performing Friday personally. Saviii 3rd, whom he described as "the biggest hip hop artist out of Long Beach right now," was recently signed by Birdman to Cash Money West, a subsidiary of Cash Money Records, known for its stock of big name rappers including Lil' Wayne and Drake. Slated to perform at the Los Angeles iteration of worldwide festival Rolling Loud last year, he wasn't able to attend, but Strickland said he expects his performance at Summer Jam on Friday "is going to show why he's the biggest artist in Long Beach; he has a story to tell."
Then there's HeyDeon, a rapper just now coming into his own after pursuing sports and skateboarding before finding rap. Strickland goes to almost every one of Deon's shows, and each time he gets better, he said. Fun fact: Snoop Dogg brought him out on stage during Once Upon a Time in the LBC at the Queen Mary last month.
"That was his true introduction onto the scene," Strickland said. "The crowd resonates with his music, he's found himself."
Both artists released albums this year, HeyDeon's "Sucker for Love" and Saviii 3rd's "All Eyez on 3."
This Friday's Summer Jam marks the first time a Rise Long Beach event has accepted submissions; part of the lineup includes artists who sent Strickland their music for consideration, something he says helps him keep track of the overflow of burgeoning local talent.
"I want to give new artists a chance to get on board," he said.
Once a resident of Long Beach's neighbor to the north, Paramount, going to schools in Long Beach was a happy culture shock for Strickland. He remembers being an 8th grader at Hughes and feeling surprised he wasn't the only black person in his class. During his time at Poly High School, basketball became a passion.
Later in life, Strickland turned Rise Long Beach into a business. With Street Con, a fashion-focused convention, Summer Jam, and collaborative events including art shows throughout Long Beach, he's formulated new dreams and goals, while still keeping a toe in sports, coaching youth basketball in Lakewood.
The whole point of Rise Long Beach, Strickland said, is to go big in two years, creating a home-grown arts festival at either the Queen Mary or Convention Center with a focus on elevating local artists.
"I like that I can call some of these artists my friends, and I feel like that makes them want to be a part of what I'm doing. I don't want just a performance, I want [artists] to engage and be a part of the whole event."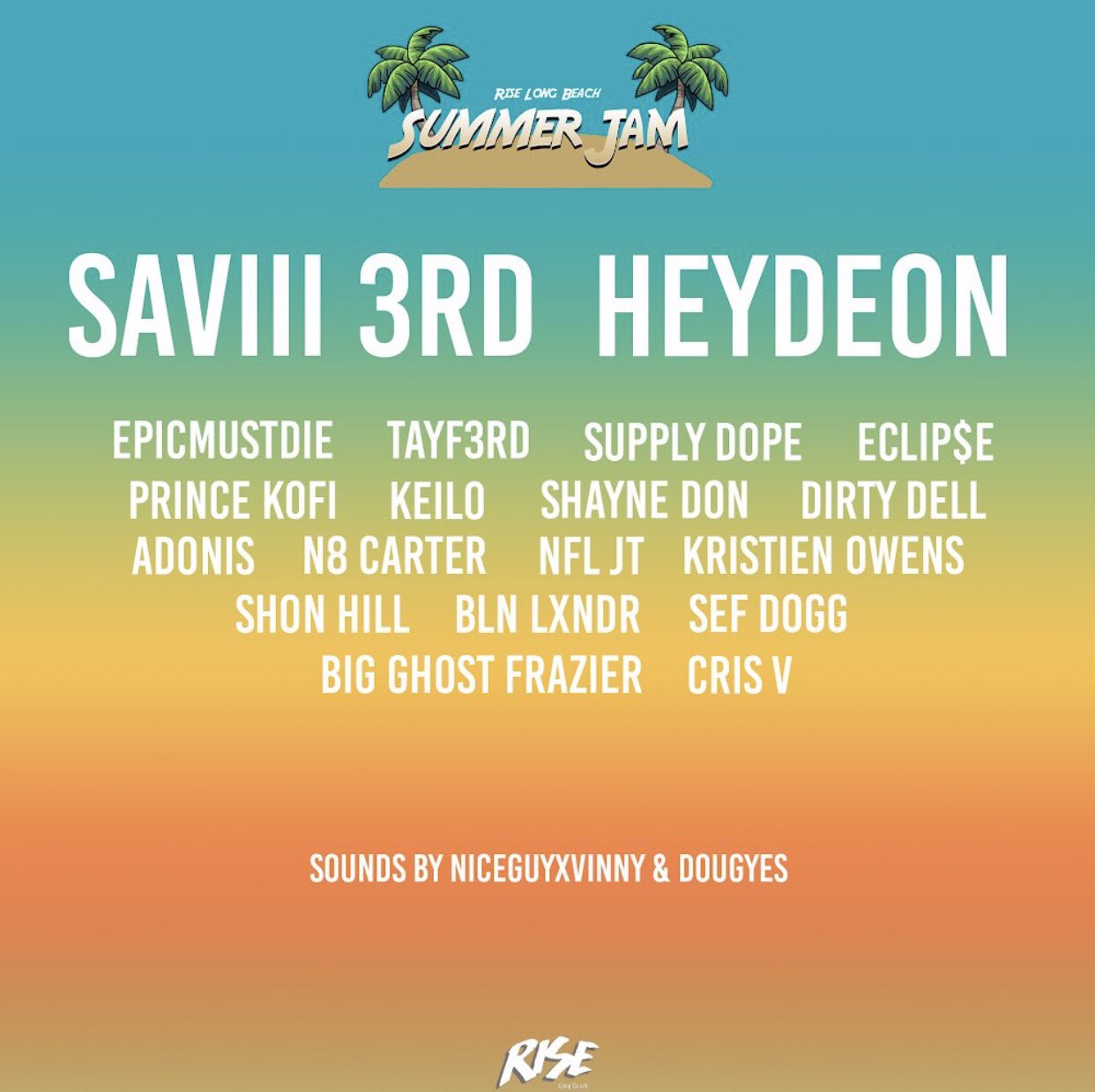 Rise LBC Summer Jam is on Friday from noon to 10 p.m. at the Expo Arts Center, 4321 Atlantic Ave. Tickets are $10 pre-sale, which you can purchase here, and $25 at the door. Guests can expect two stages, one outside in the parking lot and one inside the Expo, art and food vendors and an art gallery. Follow Rise Long Beach On Instagram @RiseLBC for updates and info.