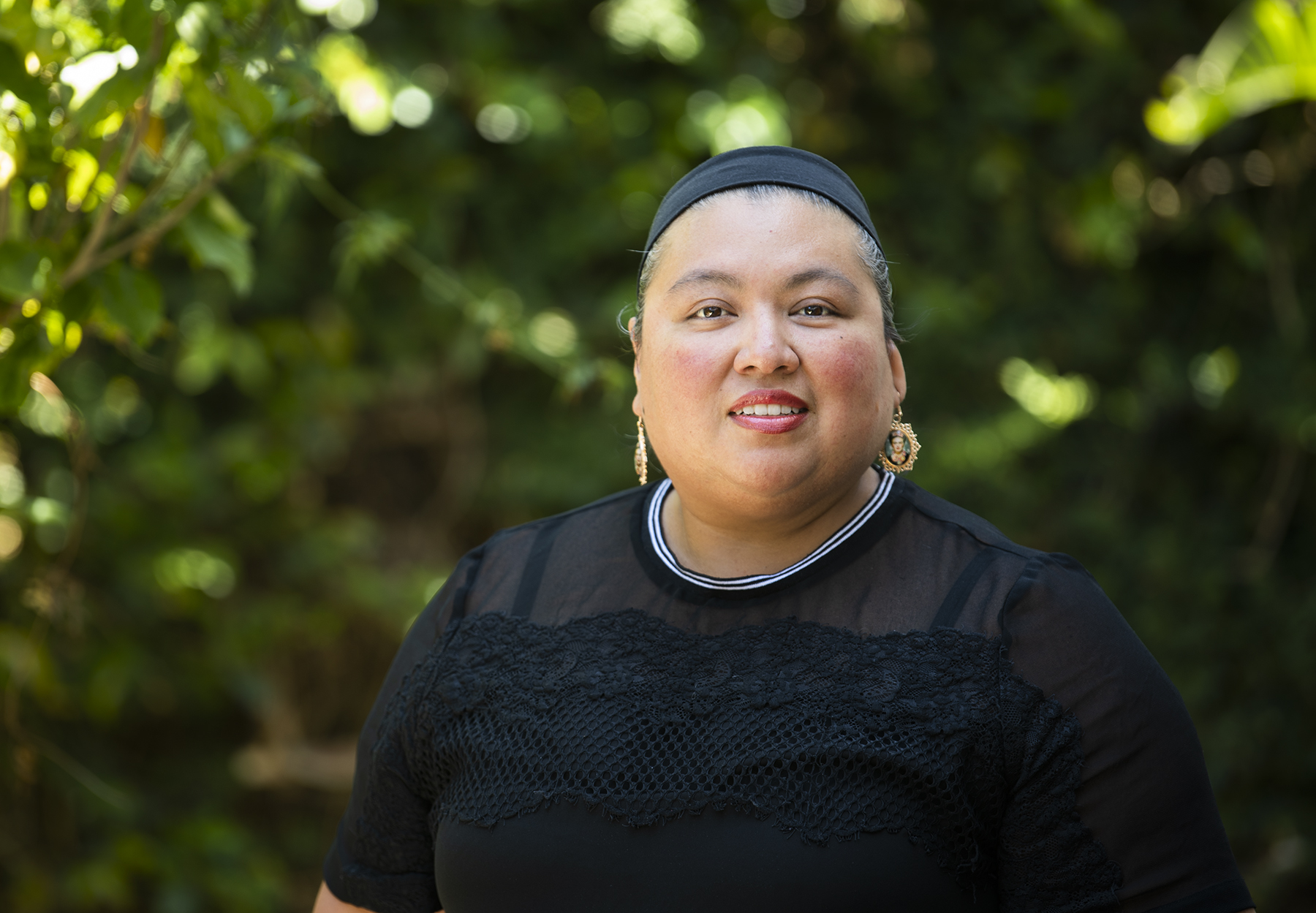 My First Job: Arts Council Executive Director Griselda Suarez
With Labor Day coming, we got to thinking about that often critical, sometimes comical first job we've all had—and sometimes had to endure. We asked a few locals who've journeyed on their own interesting career paths what that first step/job was like. Griselda Suarez has served as executive director of the Arts Council for Long Beach since 2016, taking Long Beach's creative community under her wing and helping it flourish. 
Griselda Suarez swears she's bonded for life with the fellow staff she scrubbed toilets with during her first real job at a boarding arts high school and summer camp in Idyllwild. Two weeks before the campers arrived, she cleaned bowls, built bunk beds, raked pine needles and painted rooms.
"We were like the temporary facilities crew," Suarez said. "They got all these college kids from all over the country to do it. I got to meet some really cool people."
One of those people turned out to be one of NPR's most prominent radio personalities, one owns a publishing company and one runs a renowned modern dance company in San Francisco. Today, Suarez says she still keeps in touch with the people she met scrubbing toilets. As far as long-term relationships are concerned, Idyllwild Arts is also where she met her wife, Angels Gate Cultural Center Executive Director Amy Eriksen.
"It was quite the summer," Suarez said. "I remember we had to expel a DeVito kid for breaking the rules."
Founded in 1946 and nestled in the forests of the San Jacinto Mountains as a secluded arts institution, known artists from Ansel Adams to Shepard Fairey, have passed through its summer and year-round programs. Suarez was also a painting student at Idyllwild School of Music and Arts (ISOMATA) before its name was changed to Idyllwild Arts, in '95.
At age 19, having been a camper, she was more than inspired to take the job; working at Idyllwild was like a test on how to deal with artists, she said, something she seems to handle with considerable ease now. But then, it was about learning how to control the chaos, the "artistic energy," the "mayhem" of the high schoolers, and yes, cleaning toilets.
Suarez' tasks included wrangling the boys she caught surfing down the stairs on their mattresses in the dorms, cleaning the camp, performing, serving as a butler of sorts for the well-off families in the family camp, putting together a daily newsletter, more cleaning, as well as stage managing and performing.
"It was like a cruise on a mountain, we were the entertainers and also the facilities."
Suarez said she learned two things: one, that artists need room, a lot of room, to create what they're going to create and two, how to be detail-oriented from working under the assistant director of summer programs at the time.
"She taught me how to assign tasks, how to meet… she had all her days planned out; which piano was needed in this room, what stage had to be built. I learned a lot about those kinds of arts logistics, production logistics that I still have a pretty good grasp on."
"I got to see how poets work, all the genres. They really are different communities. I learned what a poetry show needs, what a painting show needs, I got a little taste of everything."
After two years working for Idyllwild Arts, Suarez graduated from Pitzer College in Claremont and moved to San Francisco. But she went back to the mountain one summer to take a break from the city.
"It was so beautiful," Suarez said. "We would have to stay up for dorm watch, and then one summer we were just like, let's go see the comets, the ones that happen in August. Growing up in LA, and also being on a mountain, was really cool."
Support our journalism.
Hyperlocal news is an essential force in our democracy, but it costs money to keep an organization like this one alive, and we can't rely on advertiser support alone. That's why we're asking readers like you to support our independent, fact-based journalism. We know you like it—that's why you're here. Help us keep hyperlocal news alive in Long Beach.