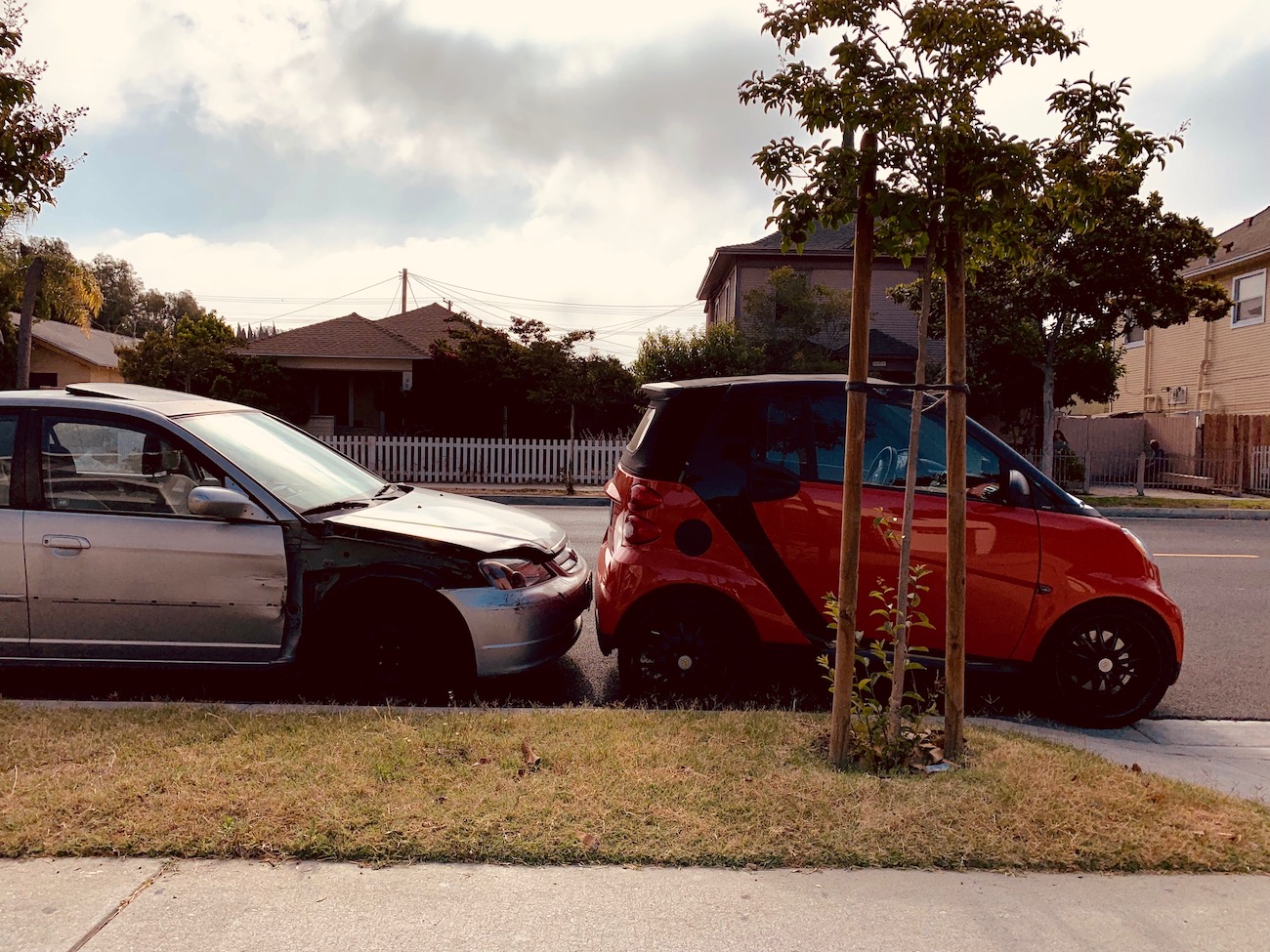 Overlooked LB: Walking to school through Willmore
This week's Overlooked LB submission is from local photographer Jose Cordon. ICYMI, #OverlookedLB is a photography project we launched about a month ago asking you to slow down and notice the overlooked details of your neighborhood, or any place in town you find lovely or fascinating or both.
Below you'll find photos of one of a handful of routes photographer Cordon takes walking his daughter Shelby to school at Edison Elementary in the Willmore district off of Magnolia Avenue; the alleys, side streets and Daisy Avenue houses, he and Shelby love to explore.
"Cars always catch my eye, in particular, cars that are left to rust in driveways," Cordon said. "The smart car is an on-and-off series I sort of started because I get a kick on how it fits everywhere and it's always squeezed in a spot just inches from a driveway or red curb."
Instagram: @deadendbrigade
Website: deadendbrigade.com
To submit your own photography excursion to Overlooked LB, email [email protected] 5 – 10 photos with captions, a photo of yourself, your name and general location, a 100- to 200-word description of your walk through town and any social media platforms you'd like mentioned.
We asked for a photo of Cordon and his daughter, Shelby, and this is the heart-melting cuteness he delivered. Make sure to include in your submission one photo of yourself so we can see the talent behind the lens. It's all about creating community, getting to know your neighborhood and the wonderful people who make it thrive. Cue the "awwwwwww!"
Support our journalism.
Hyperlocal news is an essential force in our democracy, but it costs money to keep an organization like this one alive, and we can't rely on advertiser support alone. That's why we're asking readers like you to support our independent, fact-based journalism. We know you like it—that's why you're here. Help us keep hyperlocal news alive in Long Beach.