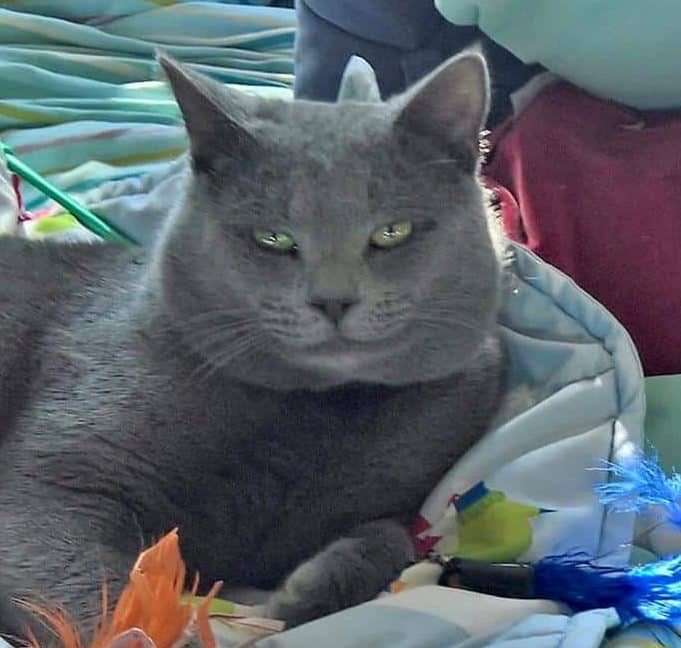 Out of the street, into your home: Zazzy Cats handles a hefty rescue
You take two (at the least) cats of opposite gender, combine with the male's ability to knock up as many females as he has the inclination and stamina for, add the female's proclivity to be prolific at a precocious age, and what comes out of the oven?
A lot of little buns to be exponential sourdough starters forever.
There were at least 15 cats dumped into an area somewhere in Long Beach, the youngest only 4 months old. Each cat could be tracked to the original owner, who hadn't seen fit to spay or neuter the original batch. If an individual who lived in the area hadn't noticed, there'd have been enough born this year by those cats alone to claw through an entire Living Spaces furniture showroom in five minutes.
As with all cats living outdoors whether by birth or by happenstance, they have the chance of dying horribly by predators, cars, nasty humans and diseases they've contracted outdoors. Luckily for these guys, there's a continuing effort to grab them up and trap the more bashful of them.
Ally Carrier, founder of Ally's Animal Assistance Network (and if that isn't the perfect name for someone who helps tote stray cats out of dodgy predicaments, nothing is), received an alert from a person who had noticed the situation and needed help collecting the kitties. Carrier alerted Zazzy Cats Kitty Rescue, whose mission includes rescue in any way possible, vetting and rehabbing the cats, spaying and neutering, and acting as birthing coaches, doulas and pediatricians to nursing and expectant mother cats until everyone's ready for spay/neuter and adoption. (Check out their adoption locations in the Ongoing section under Adopt Adopt Adopt.)
Andrea Mata one of Zazzy's volunteers, responded to the Assistance Network's alert—she immediately called Roni Naccarato, who oversees Zazzy's activities.
"I said, let's get some cats out of here, and Roni said, let's roll with it!" Mata said.
They rolled at a dizzying pace. If you've lived with cats, you know the homebody aspect. The social ones will roll over for any visitor, including your ailurophobic uncle; others run into the hole they dug in the sofa anytime they hear a strange footstep. Likewise in this situation, some cats were docile enough to take in immediately, others were bashful and hid. Mata said that even with all the assistance, it's continuing and is an ongoing source of frustration to caputre the cats, not to mention the other bottleneck presented by periodic difficulty of gaining access to the property where the cats are squatting.
"I was so frustrated with this situation—I've been going nonstop cat for three days," Mata said. "At several points, I needed a drink!" So badly, in fact, that she named two of them Manhattan and Martini, the Booze Brothers.
At this writing, four cats have been taken into custody, vetted and fixed. Now, they're ready for adoption.
Every animal in a shelter or a rescue has a story, and it's always sad and often fraught with really nasty stuff. Thanks to organizations like Zazzy Cats and to anyone who asks for help on the part of any of these voiceless critters, the endings can be happy. That's where you come in. To adopt any of the cats in the photos, email Zazzy at [email protected] or visit one of the locations listed on this link on this link.
Things to do, pets to support
 Please send any Long Beach or Seal Beach pet-related events or projects to [email protected]. Posting subject to approval.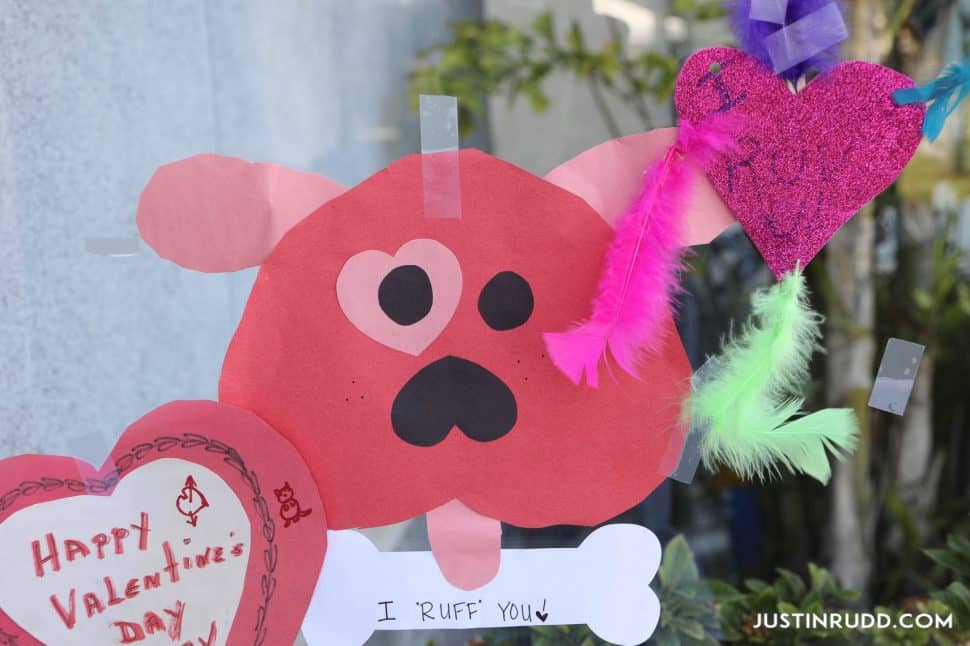 Valentine's Card Contest and Yappy Hour: Saturday, Feb. 9, 2:30–3:30 p.m., Long Beach Animal Care Services, 7700 E. Spring St., Long Beach, at entrance to El Dorado Park (no parking fee for shelter guests), free to enter
So, who's your Valentine? Someone who's completely dependent on you and gives you unconditional love, sprinkled with periods of indifference? That's charming in animals, and fortunate are those who have good places to live. The pets in our shelter aren't so lucky, and so the Community Action Team presents an annual contest for kids in kindergarten through 12th grade to create cards for these cats, dogs and bunnies as well. Young people are invited to send cards to Long Beach Animal Care Services, 7700 E. Spring St., Long Beach, CA 90808; volunteers will hang cards on kennel doors and judge them for creativity, originality and first impression, with the contestants' ages taken into consideration. (Adults are encouraged to send cards as well, but their entries won't be eligible for contest judging.) The winning card will reward the artist with a pizza party for his or her classmates, friends or organization and will be announced at the Yappy Hour at the shelter on Feb. 9. The real winners will be the pets at the shelter who'll receive a lot of extra attention and will, it's hoped, find their one true love. More info here.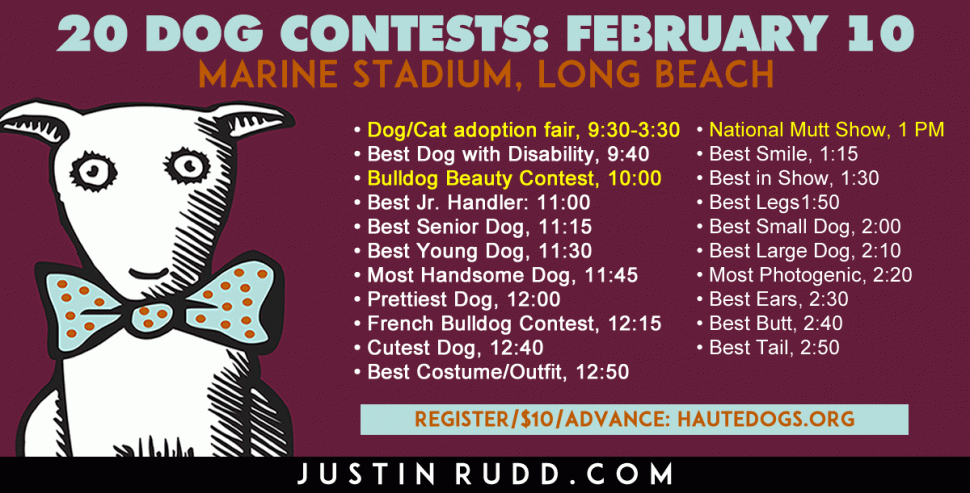 Bulldog Beauty Contest and National Mutt Show: Sunday, Feb. 10, 9:30 a.m.–3 p.m., Marine Stadium, 5225 Paoli Way, Long Beach, free to stand and spectate, $5 to reserve a seat, registration $10 per dog
Inclusiveness is the word for this romp by the lagoon. Bulldogs will be there in all their jowly glory, but there are 19 other contests featuring everything from Most Photogenic to Best Butt. Register your best buddy here—your $10 registration benefits spay/.neuter, adoption rescue, and Justin Rudd's nonprofit Community Action Team. A portion of the seat sales benefits the Fix Long Beach spay/neuter organization. If you don't have a dog, so what? There are vendors, food, music and a parade—and you can adopt one at the Adoption Fair. The event is produced by Haute Dogs and woofingly cosponsored by the office of District 3 City Council Woman Suzie Price.
Mayor's Animal Care Visioning Task Force meeting: Tuesday, Feb. 12, 11 a.m.–1 p.m., Veterans Park Community Center – Social Hall, 101 E. 28th Street, Long Beach, public invited.
Agenda includes an introduction to new shelter manager Staycee Dains, a review of the shelter tour by Task Force members, and an update on the audit recommendations from present director Ted Stevens. The full agenda is available here.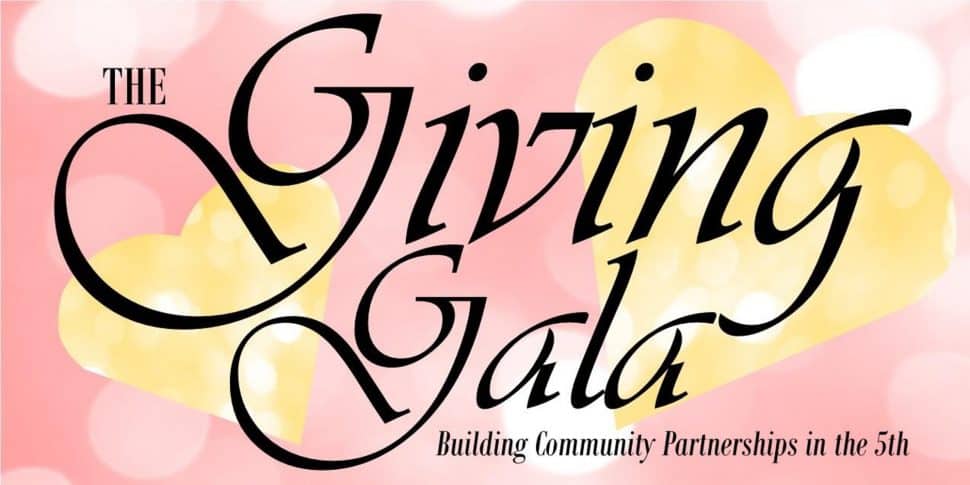 Giving Gala 2019: Wednesday, Feb. 13, 6–9 p.m., LBX The Hangar, 4180 McGowen St., Long Beach, ticket donation.
The 5th City Council District will present a celebration in honor and support of Long Beach's local nonprofits, youth organizations and education-based charities. Of course, animal rescues are included! Participants will stroll through The Hanger and purchase all-inclusive crafts and artisanal food while enjoying the festive and pre-Valentine's Day atmosphere, including a live musical performance. Admission includes complimentary craft beer and wine tastings. Silent auction and opportunity prizes will go on throughout the evening. All proceeds are given in support to the non-profit of choice. If you can't attend but would still like to support, your ticket, which you can purchase here, counts as a donation given to the selected charity.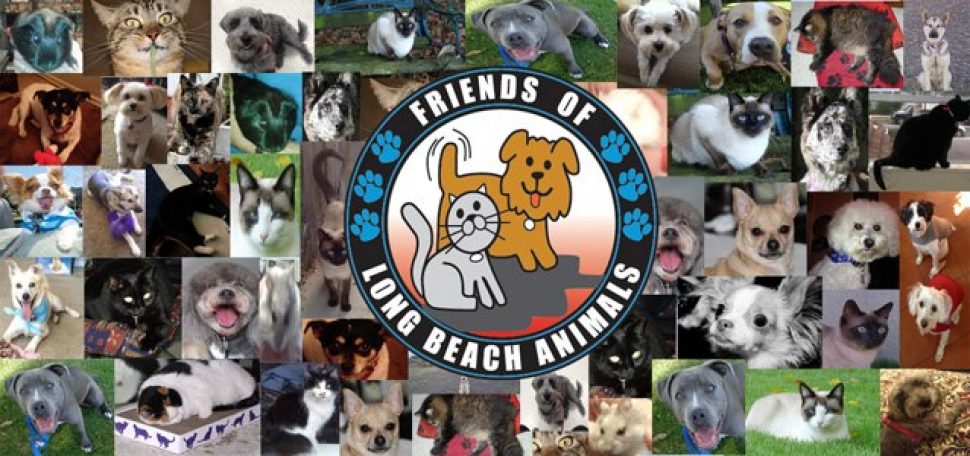 CAAAAT CLINIC! Fix Long Beach Free Spay/Neuter Clinic, sponsored by Friends of Long Beach Animals (FOLBA): Sunday, March 3, 9 a.m.–3 p.m., Cherry Park, 1901 E. 45th St., Long Beach, free spay/neuter for qualifying Long Beach residents; free microchips; shots, flea-med doses, dewormers and nail trimmings $10 each.
It's the law to fix your pets in Long Beach and many Southern California cities. To add to this, cats can go into heat at 6 months old and have three litters a year, with an average of four kittens per litter. And those kittens have kittens. Who wants to do the math? Fix your cat instead! To provide this costly service to our Long Beach residents who otherwise couldn't afford it, Fix Long Beach offers this service free of charge. Make an appointment through IM or email at [email protected];include (1) your name, (2) address, (3) phone number, (4) pet's name, (5) age, (6) sex, (7) breed, and (8) weight. Standby available at 8:30 a.m. Vouchers are provided through Long Beach Animal Care Services (ACS) Spay/Neuter Assistance Voucher Program for pets without appointments or dogs too large to fit on the vehicle—they may be used at specified veterinary clinics. For both spay/neuter and vaccinations,all dogs must be on sturdy leashes and all cats must be in dedicated carriers.
Ongoing
Adopt, adopt, adopt
The following pet-related businesses regularly feature cat, dog and rabbit adoptions. If you're a Long Beach-area rescue and don't see your adoption event listed here, please email [email protected].
Chase Bank, 5200 East Second St., Long Beach
 Gelson's Market, 6255 E. 2nd St.
Kahoots Pet Store, 18681 Main St. #102, Huntington Beach
Petco Animal Supplies, Marina Shores, 6500 Pacific Coast Highway, Long Beach
Pet Food Express, 4220 Long Beach Blvd., Long Beach:
PetSmart Cerritos, 12741 Towne Center Dr, Cerritos
PetSmart Compton, 1775 South Alameda St., Compton
PetSmart Garden Grove, 9835 Chapman Ave, Garden Grove
PetSmart, Long Beach Exchange, 3871 N Lakewood Blvd., Long Beach
PetSmart Signal Hill, 2550 Cherry Ave., Signal Hill
PetSmart Seal Beach, 12341 Seal Beach Blvd., Seal Beach.
Unleashed by Petco, 600 Redondo Ave.
Long Beach Little Paws Project needs donations
The most vulnerable animals in the public shelter system are kittens under two pounds. These fragile babies, especially those not yet eating on their own, are typically euthanized on intake at most public shelters. In an effort to change the fate of far too many kittens, two non-profit rescue organizations, The Little Lion Foundation and Helen Sanders CatPAWS, have launched a joint effort to create and operate a kitten nursery. This nursery will give kittens too young to be adopted or those who need medical care a safe place to heal and grow. Newborn kittens are fragile and vulnerable. You can tell by those photos—if you look closely, you'll see the beautiful cat that each of them will grow to be. Please read all about them here, and please, please donate.
Low-Cost Pet-Vaccination Clinics: For schedule, visit this link
Pet owners must be 18 years or older, all pets must be on leashes or in carriers, and only healthy and non-pregnant animals will be vaccinated. Please bring prior vaccination information with you to the clinic.
Free Pet Food Distributions
Pet food is available at Beacon for Him Ministries, 439 West Anaheim St., Mondays from 9 a.m. to noon and Saturdays from noon to 3 p.m. A dog-washing station with a stainless-steel tub is also available onsite at these hours. Donations and supplies such as shampoo, flea control meds and pet food are always gratefully accepted.
The Pet Food Bank is sponsored by Christian Outreach in Action, located at 515 E. Third St., Long Beach. Hours are Thursday from 9:00 a.m. to 11:00 a.m.
Pets of the Homeless provides many collection places across the country to help homeless people to feed and care for their animals. Please support them through a cash donation, or bring pet food to the Long Beach-area drop-off center, Trendi Pawz Grooming, 3726 E. Seventh St., Long Beach. Access this link for resources and donation areas in SoCal and across the country.
Shelter-enrichment supplies requested for ACS's cats, dogs and rabbits: drop-off Wednesdays through Fridays, 10 a.m.–4 p.m., shelter side of P.D. Pitchford Companion Animal Village, 7700 E. Spring St., Long Beach.
Creamy peanut butter, yogurt, beef and chicken broth, pipe cleaners, toilet-paper and paper-towel rolls, catnip, canned pet food, wine-bottle corks (for cat toys) and ice cube trays all are needed. Donations are tax deductible.
Support our journalism.
Hyperlocal news is an essential force in our democracy, but it costs money to keep an organization like this one alive, and we can't rely on advertiser support alone. That's why we're asking readers like you to support our independent, fact-based journalism. We know you like it—that's why you're here. Help us keep hyperlocal news alive in Long Beach.