Fourth of July is less than a month away, so the sounds of exploding and popping pyrotechnics should be heard any day now—they haven't in my neighborhood, but maybe they are in yours. This is the period that shelter staff dreads—their kennels fill with lost, frightened animals who have run off to parts unknown.
Live Love Animal Rescue will team with the shelter again this year for Foster the Fourth, a period of two to four weeks during which the public can take home to foster shelter dogs and cats to make room for the comparatively large number of the ones who were lucky enough to not be hit by vehicles or run into other dangers (see Things to do, pets to support for details on the orientation). To give a jumpstart to the project, we're featuring a few of them who are available to go home permanently and empty some cages in advance.
A June 7 article in the Long Beach Post described a single instance of what can happen when you purchase pets from unlicensed breeders. Social media teems with these ads. Adopting from a shelter or a licensed rescue does two things—at least. First, you'll get a pet who's fixed, is vaccinated, and has a known history—you'll spend anywhere from $100 to $300. Second: you'll boycott an entity who'll do none of this and whose single goal is to make money from overbreeding an animal. Prices are generally not listed, but you'd pay hundreds of dollars for a "purebred" animal whose papers are questionable. There's a great chance of huge medical or, sadly, disposal bill.
I could go on, but you can read more from paws.org. I had to drop this in after reading yesterday's article. When you're out to adopt a pet, please pay your first visit our shelter at 7700 E. Spring St. at the entrance to El Dorado Park (no parking fee for shelter guests).
The animals at Long Beach Animal Care Services have all had the bad luck to wind up there, and because of space limitations—this time of year especially—there's no guarantee that they'll exit in the best way possible. Our city's shelter makes their best effort to not perform euthanasia on any healthy animal—please help by taking one home with you forever. Here are a few good people.
Ruby (ID#A625656) runs the spectrum of adjectives: cute, playful, smart, well behaved, sweet and gentle. Ruby's a black pit bull, about 2 years old, with a star on her chest—which is what she is! Check out the video.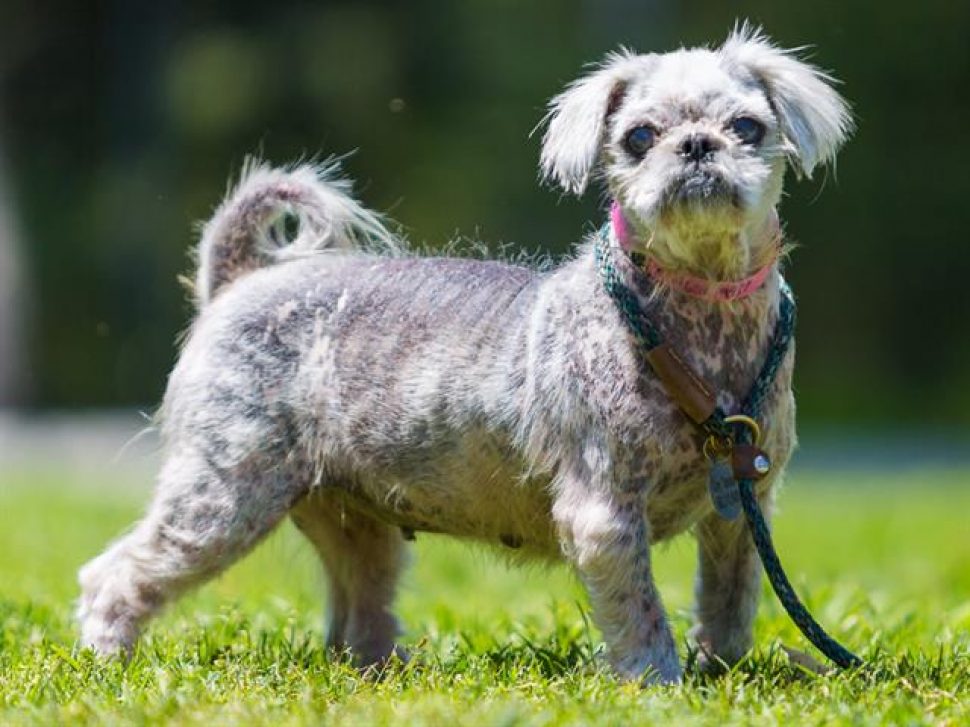 Willa (ID#A626987) is a friendly, happy shih tzu-mix female, about 5 years old. She was brought in as a stray and is being treated for allergic dermatitis, ear infections and dry eye. She's getting better and would do well recuperating in a home of her own.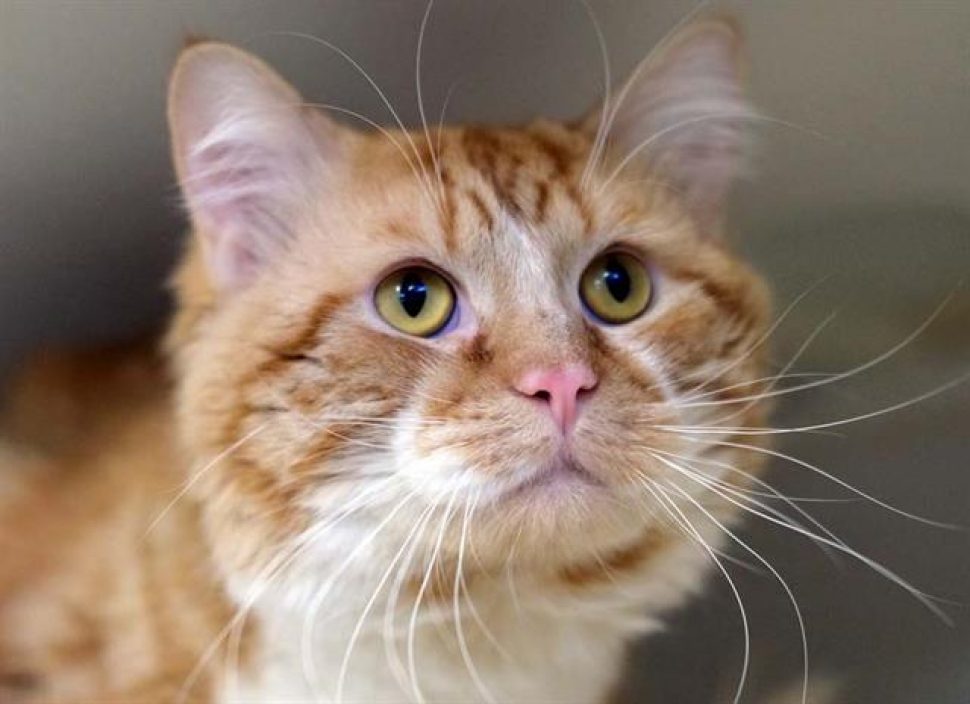 Doesn't this look like his graduation photo? Adrian (ID#A626307) is the valedictpurrian of his class. He's a handsome, social, 7-year-old orange fellow (they're special, you know) who came in as a stray. He's having some abnormal urination and will do better outside of shelter environment where his urination can be monitored, stress can be reduced, and a special diet can be fed.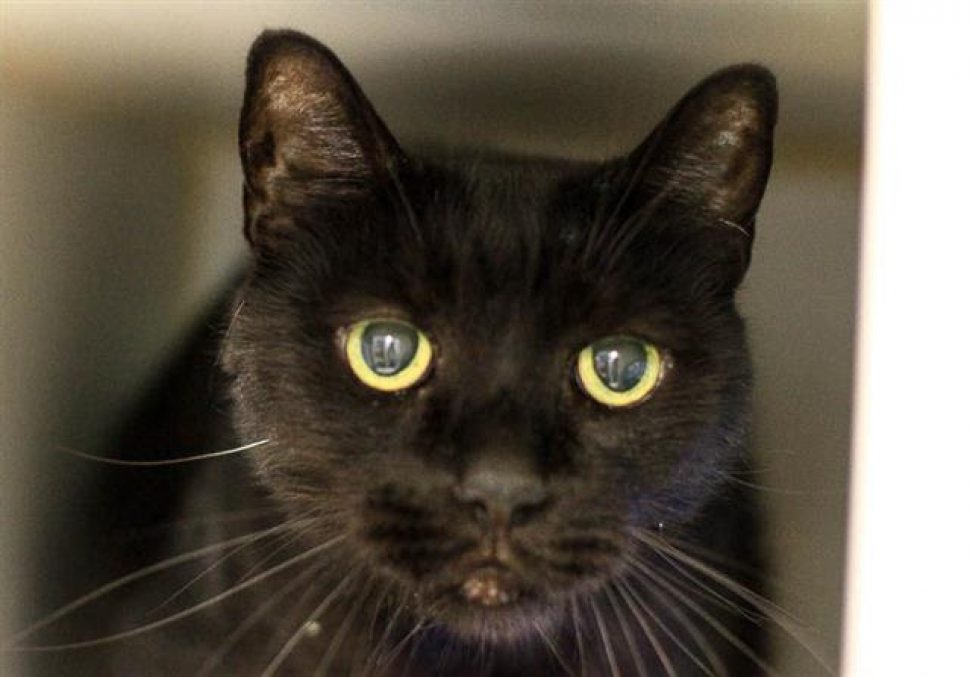 Mr. Jack Black himself (ID#A626040)! This glossy midnight fellow has a singular, expressive expression. He, too, was brought in as a stray. He'll never stray from your side!
Things to do, pets to support
Please send any Long Beach or Seal Beach pet-related events or projects to [email protected]. Posting subject to approval.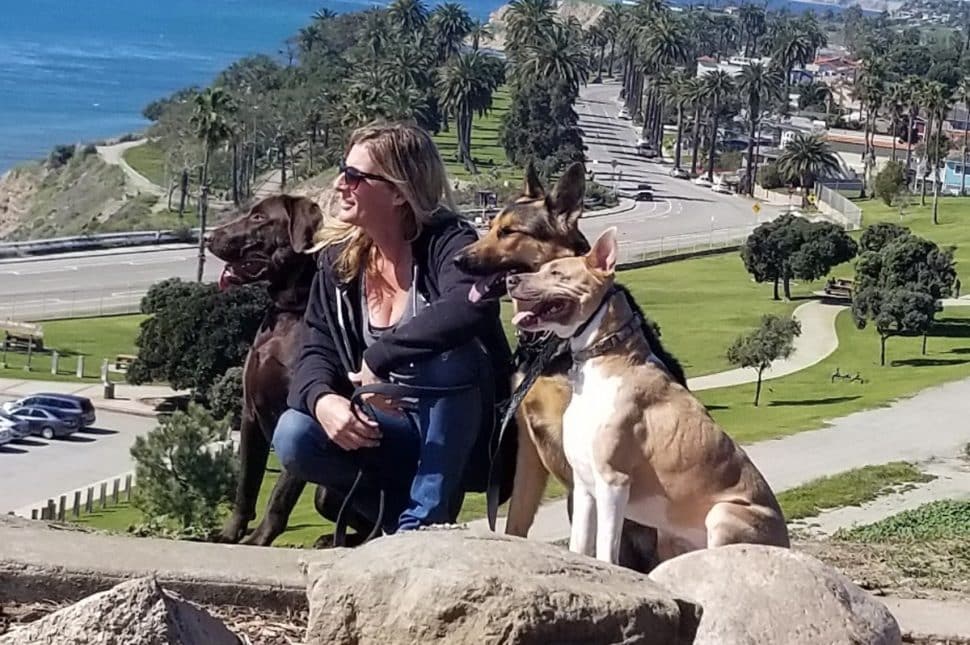 Paw Tenders Memorial Walk for Jess Bingaman: Saturday, June 15, 10 a.m.–noon, Shoreline Village, 401-435 Shoreline Village Drive, Long Beach. Free.
Friends and supporters of popular dog walker Jess Bingaman will honor her through a "pack walk" from Shoreline Village to the Queen Mary and back, approximately 5 miles. Bingaman and five dogs she was tending were killed when a driver fleeing from police plowed into them with his vehicle. The organizers welcome participants with or without dogs to join the walk. Walkers are advised to bring water and snacks and wear walking shoes. Dogs must be on leashes and kept at a respectable distance from other dogs.
"One of the strongest foundations built between us and the dogs we work with is through a pack walk," wrote Yasmeen Zenni on the Facebook page dedicated to the walk. "So I thought what better way to honor and thank Jessie for her hard work and dedication by participating in a calm pack walk at a place she loved and frequented the most.
The Pawtenders Memorial Fund for Bingaman's family is accepting donations at this link.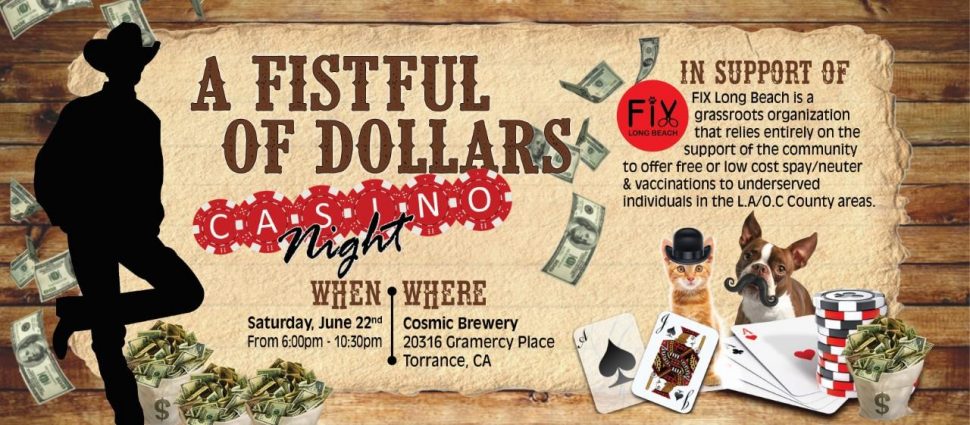 Fix Long Beach's 'A Fistful of Dollars' Casino Night: Saturday, June 22, 6–10:30 p.m., Cosmic Brewery, 20316 Gramercy Place, Torrance, $20 per ticket, available here.
It shouldn't be a gamble to see whether Fix Long Beach can spay and neuter as many cats and dogs as possible as well as support the fosters. But it sure can be a neat way to fund the clinics, if last year's event was any indication! The event includes a burger bar with a vegan option, s'more bar, discounts on beer and wine, and $50 casino cash for full-size craps, poker, roulette and blackjack tables. Come dressed to win in your favorite Western wear, and have fun during the Best Moustache contest; the 50/50 drawing; the silent auction; which includes some amazing trips; and the opportunity drawing. Prizes will go to the biggest casino winners. Tickets are available here.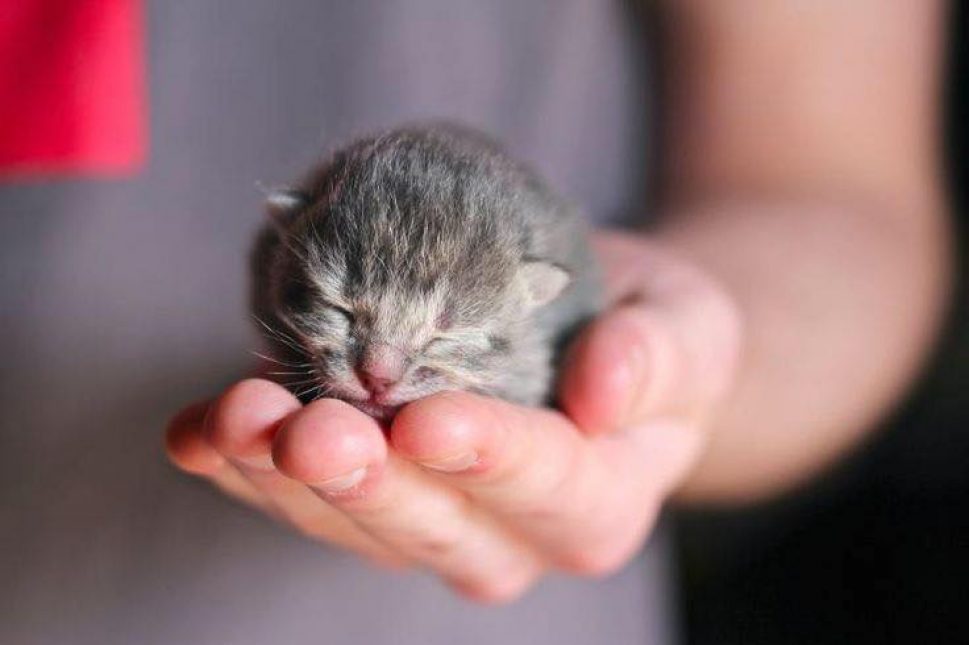 Open house for the Long Beach Little Paws Kitten Nursery volunteers : Friday, June 7, 6–8 p.m., location TBA
If you want to learn to bottle-feed and care for neonatal kittens, or if you know how to do it, Little Paws is the perfect center for your interests. Please fill out an application here by June 6.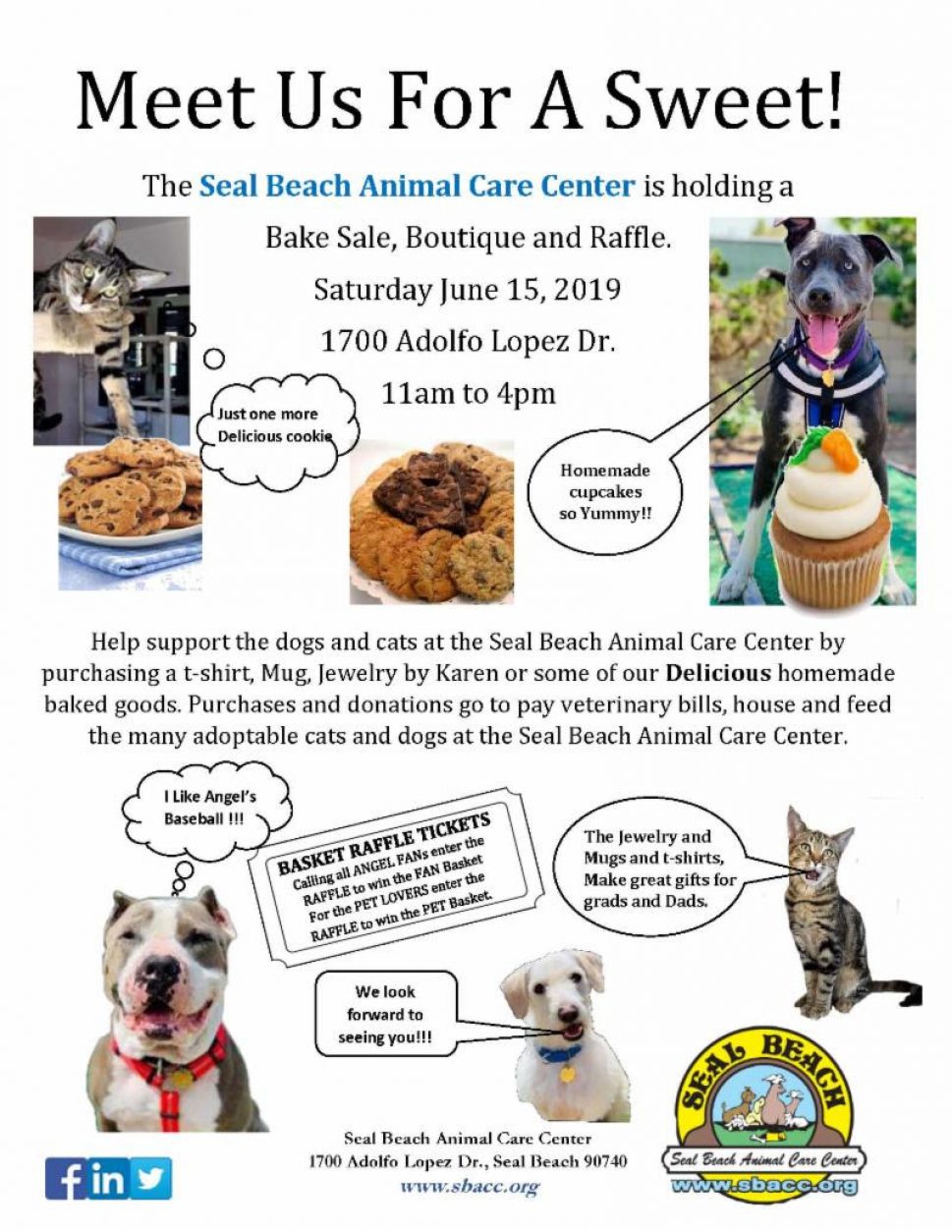 Bake Sale, Boutique and Raffle to benefit Seal Beach Animal Care Center : Saturday, June 15, 11 a.m.–4 p.m., Seal Beach Animal Care Center, 1700 Adolfo Lopez Drive, Seal Beach, item prices vary.
Details in flyer. This delightful event will benefit the animals in this volunteer-run shelter in many, many ways.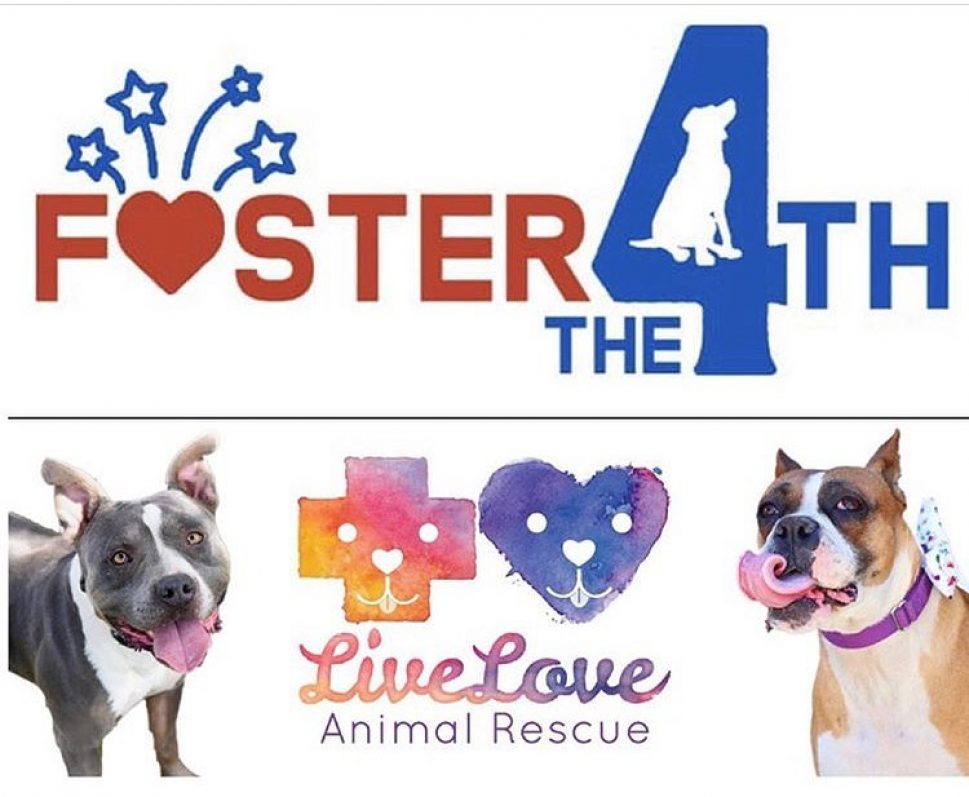 Foster the Fourth orientation: Saturday, June 29, noon, Long Beach Animal Care Services, 7700 E. Spring St., Long Beach, free.
Fourth of July is not a pet's favorite holiday. Loud crashes and booms from pyrotechnics, "safe," legal or otherwise, sends them hiding and often fleeing in terror. It's also not a great time for the shelters—they fill up with lost cats and dogs, some of them injured, and there's a threat to the other pets already in the shelter because of space constraints. Want to help out? You'd take a shelter pet into your house for only two to four weeks while the shelter locates the owners of the errant animals. This is the third year that Live Love Pets has organized this worthwhile project—hope to see you at the orientation.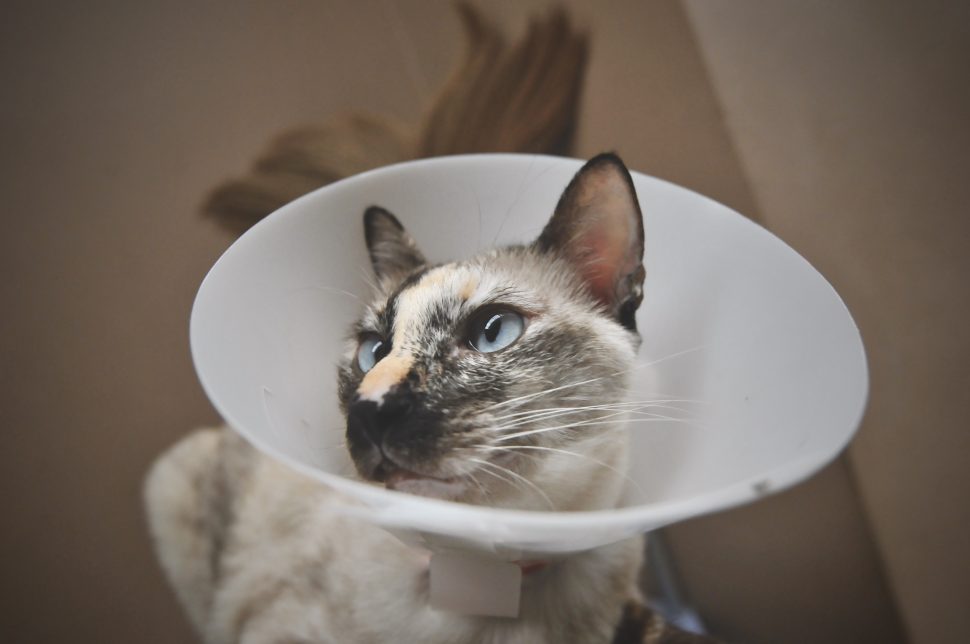 Fix Long Beach Free CAT Spay/Neuter Clinic: Sunday, June 30, 8:30 a.m.–2 p.m., Ramona Park, 3301 E. 65th St., Long Beach, free spay/neuter for qualifying Long Beach residents, with appointment; free microchips, shots, flea-med doses, dewormers and nail trimmings $10 each—no appointment necessary.
Newborn kittens are the most euthanized pets in shelters, ours included. The best way to stop a flood is to tamp the source, and that's why we're here. Our appointments are fully booked, but you can come for standby at 10:30 a.m. Appointments are available for future clinics—come make one. Full details are available here.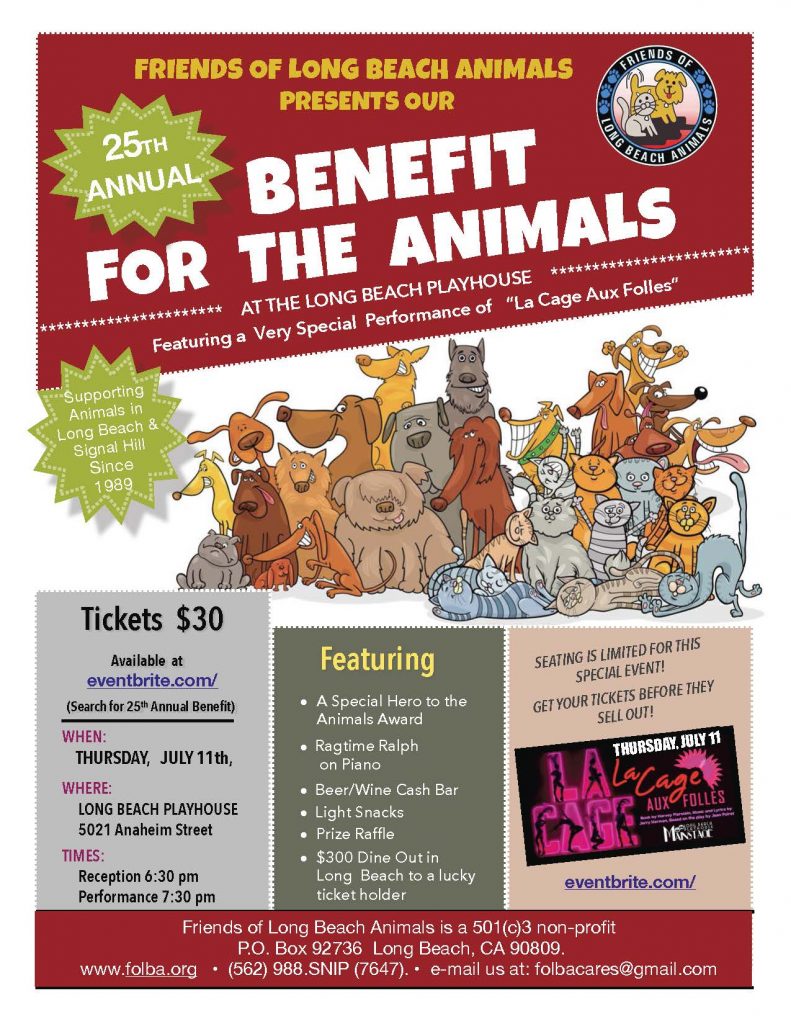 Friends of Long Beach Animals 25th anniversary theater benefit: Thursday, July 11, 6:30–10 p.m., Long Beach Playhouse, 5021 Anaheim St., Long Beach, tickets $30.
Don your boas and make sure that they're not crafted with feathers or fur! Then, sashay on down to the Long Beach Playhouse for one of the most enjoyable benefits you'll ever attend: divine piano playing, faaabulous finger food, ravishing raffle prizes and a production of "La Cage aux Folles," which will set you on fire! Tickets, which include it all, my dears, are available here.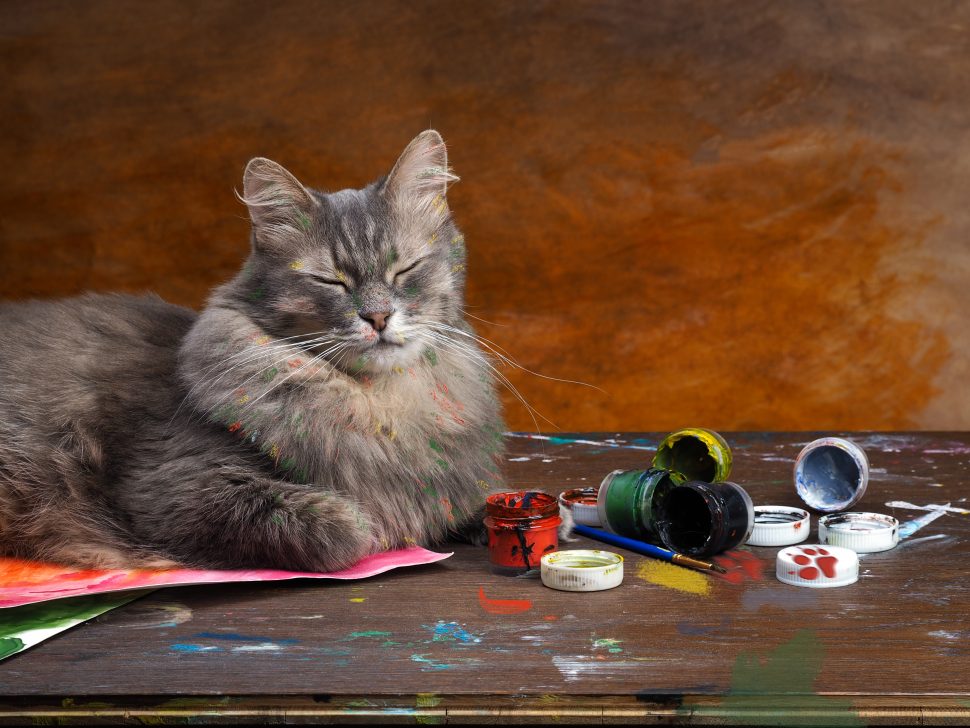 Pinot's Palette Fundraiser for Fix Long Beach : Sunday, July 21, 2:30–5 p.m., 470 Pine Ave., Long Beach, $35 per artist
Remember that silly book titled "When Cats Paint"? After a couple of glasses, you're sure to do as well as any of the kitty Kandinskys and Kahlos in this ridiculous book. You'll have a great time slapping the colors on the canvas—or whatever they use while sipping a good glass of wine and helping Fix Long Beach make sure that cats—and dogs too, of course—can still paint on paper but not paint the town red breeding kittens. Doors open at 2:30, so get your pawr of wine ready. Tickets are available here.
Ongoing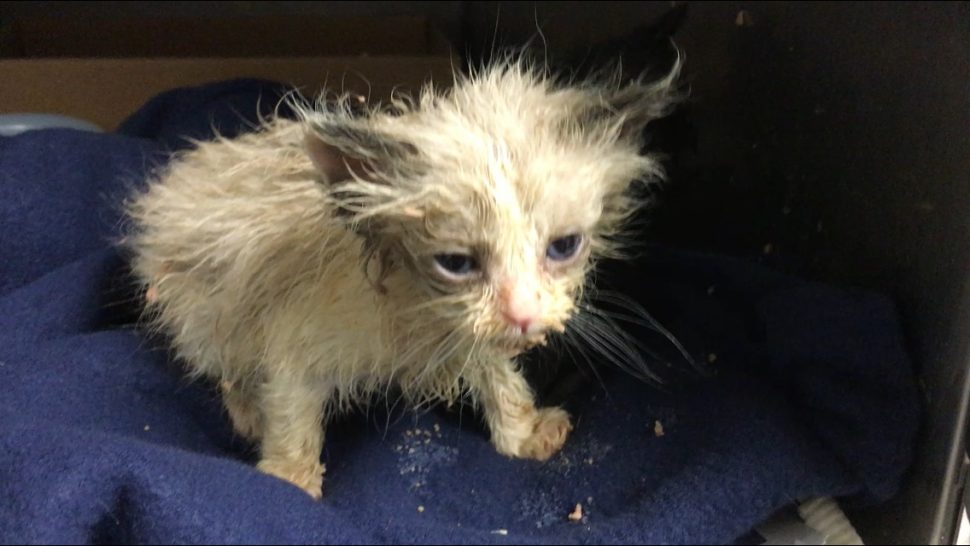 Bottle feeders and Royal Canin canned kitten food are needed desperately at shelter.
This is Jellybean, and he's eating gruel (think 6-month-old baby human in a high chair). He needs help getting all his food in his mouth and then cleaning his cutie-pie face after he's finished eating.
This year's kitten season has been a downpour. Last Saturday, about 40 pets (in one day!) were brought to Long Beach Animal Care Services, and over 30 of them were kittens, many just born. Our shelter and the Long Beach Little Paws Project kitten nursery need help badly and immediately, whether you are an experienced bottle feeder or have never had a cat before. Because of the deluge of kittens and the effort to save as many as possible, you can drop off donations of kitten food (Royal Canin) at the entrance to Animal Admissions. Compassion happens when the rescuing begins—private-message the shelter on its Facebook page with your contact info to help kittens in our shelter, like Jellybean. Please share the post on that page widely. If you're not in our area, your local shelter kittens need your help, too.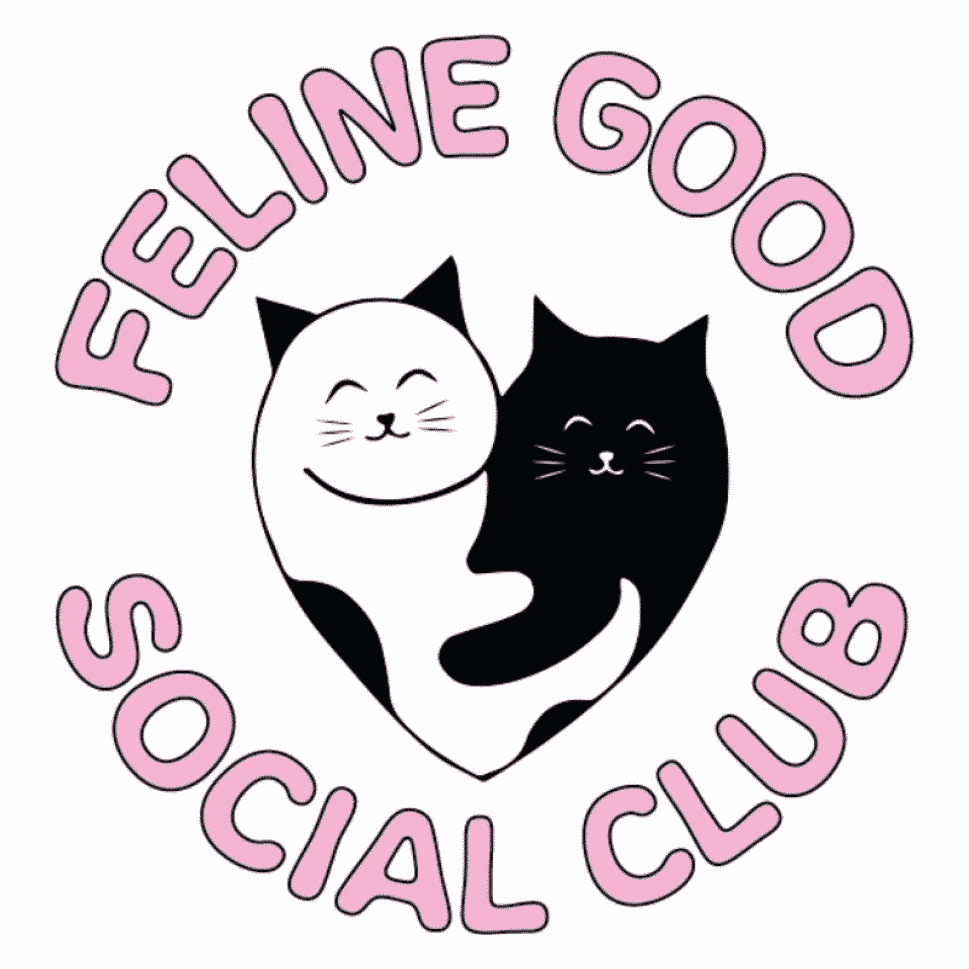 Feline Social Club's Letter-Writing Campaign, through June 23
Fans of Long Beach's first cat café who've been waiting at the mousehole for it to finally open will be satisfied if not overjoyed to learn that the gears are turning in the right direction. On Monday, June 24, the founders of the Feline Good Social Club will appear before the Zoning Commission for their public hearing. Want to bat along the effort a little? Send an email to [email protected] and state why Feline Good Social Club would be a great addition to Downtown Long Beach! The founders will collect all the emails and share them with the Zoning Commission. Meanwhile, go to the cafe's website to find out other ways you can help: volunteering, donating, flyer distribution and light-duty construction.
Adopt, adopt, adopt
The following pet-related businesses regularly feature cat, dog and rabbit adoptions. If you're a Long Beach-area rescue and don't see your adoption event listed here, please email [email protected]. Click on the links for each rescue in case of updates or changes.
Chase Bank, 5200 East Second St., Long Beach
Gelson's Market, 6255 E. 2nd St.
Kahoots Pet Store, 18681 Main St. #102, Huntington Beach
Petco Animal Supplies, Marina Shores, 6500 Pacific Coast Highway, Long Beach
Pet Food Express, 4220 Long Beach Blvd., Long Beach:
PetSmart Cerritos, 12741 Towne Center Dr, Cerritos
PetSmart Compton, 1775 South Alameda St., Compton
PetSmart Garden Grove, 9835 Chapman Ave, Garden Grove
PetSmart, Long Beach Exchange, 3871 N Lakewood Blvd., Long Beach
PetSmart Signal Hill, 2550 Cherry Ave., Signal Hill
PetSmart Seal Beach, 12341 Seal Beach Blvd., Seal Beach.
Unleashed by Petco, 600 Redondo Ave.
Donations accepted for Pets of the Homeless
Pets of the Homeless' home page gives a self-description as the only organization focusing only on providing food and care for pets belonging to homeless people. Businesses and other organizations across the country receive in-kind donations of food and other needs that the dogs and cats' human families can pick up at outreach locations. The following Long Beach businesses will accept your donations:
Trendi Pawz, 255 Redondo Ave., Long Beach
Belmont Heights Animal Hospital, 255 Redondo Ave., Long Beach
Paw Shoppe Pet Center, Inc., 6416 E. Spring St., Long Beach
Food and supplies are available at Beacon for Him Ministries, 1535 Gundry Ave. Long Beach, Mondays from 9:00 a.m. to noon and Saturdays from noon to 3 p.m.; and at Christian Outreach in Action, 515 E. Third St., Long Beach,Thursday from 9 to 11 a.m. Donations will be gratefully accepted at these locations as well.
Shelter-enrichment supplies requested for ACS's cats, dogs and rabbits: drop-off Wednesdays through Fridays, 10 a.m.–4 p.m., shelter side of P.D. Pitchford Companion Animal Village, 7700 E. Spring St., Long Beach
Canned kitten food (Royal Canin), yogurt, beef and chicken broth, pipe cleaners, toilet-paper and paper-towel rolls, catnip, canned pet food, wine-bottle corks (for cat toys) and ice cube trays.
Support our journalism.
Hyperlocal news is an essential force in our democracy, but it costs money to keep an organization like this one alive, and we can't rely on advertiser support alone. That's why we're asking readers like you to support our independent, fact-based journalism. We know you like it—that's why you're here. Help us keep hyperlocal news alive in Long Beach.