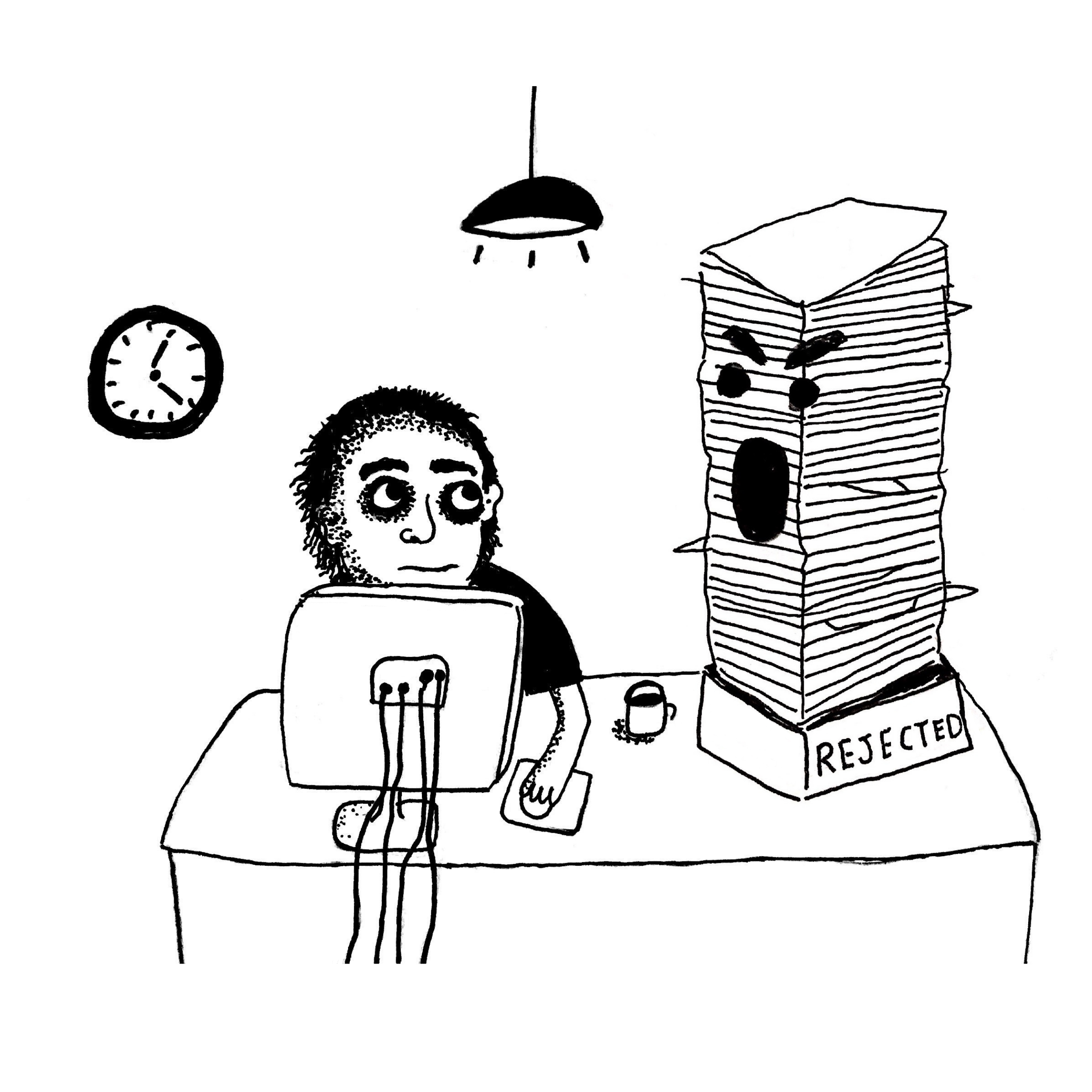 Survival of the Artist: Accepting rejection
I have amassed quite a folder of rejection letters. I'm actually quite proud of it. It's a record of my efforts to get my work seen, funded and promoted. There are ideas that have been proposed, denied, rethought, submitted again and, every once in a while, accepted. I've actually made a habit of celebrating when the "I'm sorry, but…" email arrives in my inbox. I make myself a cocktail when I get home and toast myself for trying.
When you start putting your work out there and applying for things regularly, you also should expect to start getting rejected regularly. The better the opportunity, the more competitive it will likely be. In Los Angeles County (like most of the US), there is a dearth of financial support for artists. Most of the high-profile residencies and awards are sought after with very few openings relative to the number of applicants.
As you can see in the list below, unrestricted artist grants with an open submission policy for Los Angeles County-based individuals are incredibly disproportionate to the number of working artists, which number in the tens of thousands. And many have specific requirements:
Artadia Award – Two artists per year receive $10,000, and in 2019 the inaugural $25,000 Marciano Award was given to one artist.
Bar-fund – This artist-run initiative gave 10 artist grants of $1,150.78 in its inaugural year (2018) and five grants of $1,202.48 in 2019, which was also their final year.
CCF Fellowship for Visual Artists – $25,000 to each artist, 18 artists were awarded in the 2019 grant cycle
Based on these numbers, the funds available to Los Angeles County-based artists through an open submission process would be an estimated annual total of around $675,000 split between about 45 artists, with $175,000 of that having some restrictions such as age, profession, experience or location. (These totals do not include things like grants for professional development, nomination-based grants, or funding for specific projects, but represent money given to artists with few or no strings attached.)
There's also this bit of math: though the number of artists in LA is enormous, the pool of actual applicants is much smaller.  For example, in 2018, had you applied to the CCF Artist Fellowship you would have only been competing against 350 or so applicants, or the 230 that applied to the Davyd Whaley Foundation, as was noted in my rejection letters.
Regardless of the outcome, each attempt can be valuable. As Dorit Cypis, a local artist who is also regularly a juror for artist opportunities told me, "make it larger than the win." Getting the thing isn't the only potential benefit of applying. With each application, you are getting your work in front of eyes that will consider it.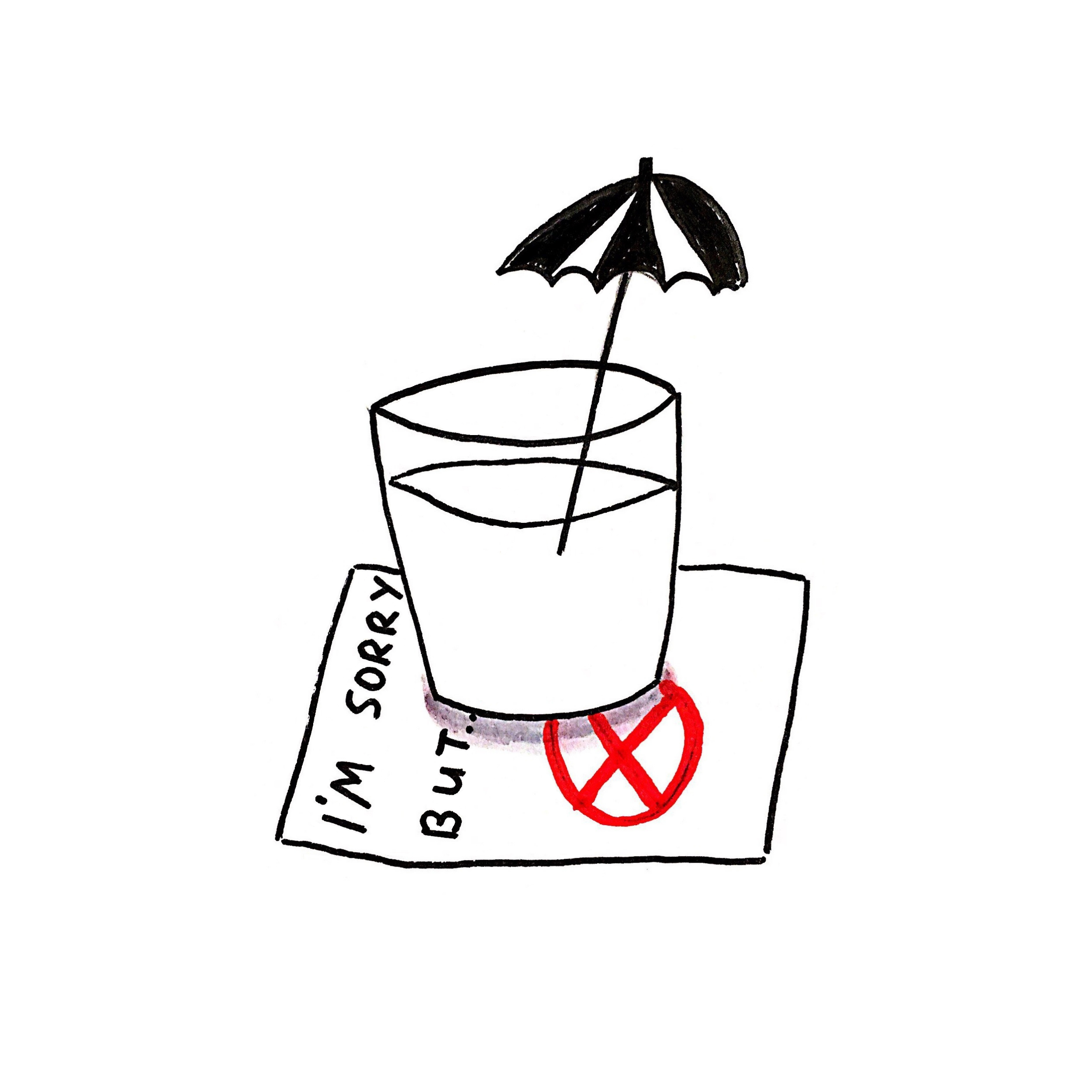 A quick glance at past jurors for the Artadia Award shows directors and curators from all the major museums in LA, curators who went on to curate the Made in LA biennial as well as other high-profile people in the art world. I have been told by former jurors that follow up calls, studio visits and other opportunities do sometimes come out of the jurying process.
You can use the process of submitting your work for opportunities to reaffirm your own practice rather than waiting for validation from acceptance. You can learn to drive your own practice by being selective and fine tune your work for future applications. You might end up using that proposal or idea for another opportunity.
I have found that all the years honing my artist statement, writing proposals and adapting how I talk about my work for different situations has significantly benefited me. It has helped me focus my work, its themes and my goals in a way that I never predicted.
The rejection is not so bad because I know there are more opportunities awaiting my next big idea, or at the very least, a cocktail. Cheers!
Roundup of Recommendations:
Support our journalism.
Hyperlocal news is an essential force in our democracy, but it costs money to keep an organization like this one alive, and we can't rely on advertiser support alone. That's why we're asking readers like you to support our independent, fact-based journalism. We know you like it—that's why you're here. Help us keep hyperlocal news alive in Long Beach.