'Grandma's Garden' is the result of what cannabis has given and taken from Susan Soares
Susan Soares strolled around the lush garden at her East Long Beach home–an electric fly swatter in one hand, an iced coffee in the other–proudly showing off her flourishing summer crops: bright red strawberries, tomatoes and watermelons sprouting from vines and roses in bloom, beautiful but all of overshadowed by several large, painstakingly maintained cannabis plants.
Soares, a grandmother and cannabis rights activist, has always had a green thumb. But her botanic aspirations were not always focused on marijuana, a plant that dismantled and rebuilt her life after she turned to it to cure two years of injury-induced migraines.
At age 33, Soares was a single mother, a faithful member of the Church of Jesus Christ of Latter-day Saints and a staunch anti-drug advocate, when her pain pushed her to cannabis. Now, after being shunned from her community and with decades as a cannabis advocate, Soares has combined her love of gardening and her polarizing experiences with cannabis into a new children's book, "What's Growing in Grandma's Garden".
The book, illustrated by Swiss artist Gustav Davies, tells the story of a boy who loves to work with his grandma in her garden. One of grandma's favorite plants is cannabis. Together they tend to the garden as grandma explains why he can't touch or use the plant until he's grown up.
The story is based on her life, Soares explained as she showed off the pages of her book. As parents, her children are very open with her grandkids about cannabis, so much so, that the kids call the plants "grandma's medicine," Soares shared with a grin.
It hasn't always been this way.
Two years ago, Soares, the Executive Director of Cannabis Advocacy, Rallies and Events, (C.A.R.E.) was a guest on a radio program. The host asked her how she talked to her children about pot? Soares, who had just wrapped up her annual cannabis event at Coachella, was stung by the question and confessed that she never had. She did not talk to them about it until they were adults. Curious about other parents who use marijuana, Soares interviewed people for about a year and couldn't find a single person who talked to their kids about weed.
While serving as a Young Women's leader in a local Mormon church in Orange County, Soares sustained a concussion that gave her "debilitating" migraines for two years. The pain was constant and she tried everything from medications to specialists and chiropractors to feel better. Finally, a neighbor she gardened with suggested medical marijuana.
"I was so desperate, I thought, if I try [cannabis] and it works my family's going to disown me, my community is going to disown me, I won't have any friends, I'm going through a divorce, I have three little kids, I will have no network.' So it scared me," Soares recalled.
The results were quick and, within six weeks, her migraine was gone. Still, sadly, Soares's prediction came true.
"The worst that I thought could happen, happened. And my family was not happy. They immediately thought I had lost my mind," said Soares, "And my community turned its back on me."
The stigma weighed on Soares but as her migraine disappeared, she slowly began to think of the plant differently.
She talked about a time when she was still in the church and called the police on some kids smoking from a glass pipe in her neighborhood. Soares distinctly remembers the cops asking her if the kids were smoking crack-cocaine or marijuana. Her eyes grew wide at her past self's audacity when she recalled telling the police, "I don't know, it's drugs, come arrest these kids."
Drugs were drugs, and drugs were bad, that's all she knew.
As the years went on and Soares steeped herself into cannabis activism, she started to focus on working to educate people about the benefits of marijuana. Today, her non-profit, C.A.R.E.– a name meant to poke fun at D.A.R.E.–works to give people the knowledge to make informed decisions about cannabis use.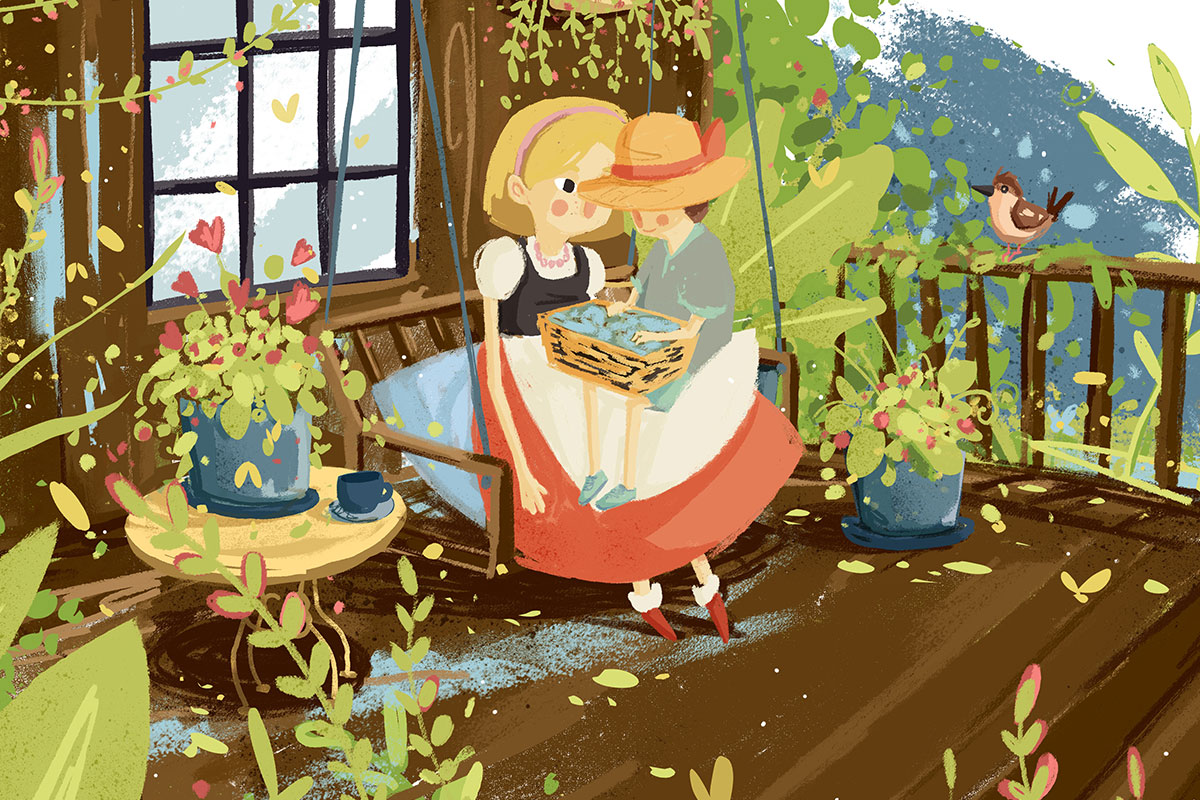 "What's Growing in Grandma's Garden" is a way of starting a "light" and neutral conversation about weed, said Soares. It's the type of resource that was unavailable to Soares as a parent when she started using marijuana back in the 1990s. Soares could  find only one book by activists with limited distribution at the time. There was no real market for cannabis literature. That's all changed, said Soares.
In the past few years, recreational pot has changed the landscape of Long Beach as shops pop up all over the city. Since the city legalized recreational sales in a local ordinance last summer, 19 shops are open for business. Yet, Soares said, there are still parents who smoke pot and are tentative to talk to children about the plant.
"It's acceptable now, people are curious now, the market is growing now, and parents are like, 'OK, but what do I tell my kids?' There's nothing there," Soares said.
Now there is.
Support our journalism.
Hyperlocal news is an essential force in our democracy, but it costs money to keep an organization like this one alive, and we can't rely on advertiser support alone. That's why we're asking readers like you to support our independent, fact-based journalism. We know you like it—that's why you're here. Help us keep hyperlocal news alive in Long Beach.