The 7: Things to do in Long Beach this weekend including… Lemur Moms, Latina Superheroes and mochi
This weekend is all about the celebratory and the confessional; the exploratory and self-examined. Also, there's a video of two guys just beating the heck out of some rice.
1. LONG BEACH COMIC EXPO (Saturday and Sunday)
The Long Beach Comic Expo will be hosting its 10th edition at the city's convention center, Downtown, this weekend with new guests and panels as well as plenty of fan favorites. It's a robust program, here's a few things we're looking forward to, you can find even more in Stephanie Rivera's excellent expo roundup.
Atomic Basement Alley | Get to know Long Beach's newest comic book store at the expo this weekend. Located in Aisle C, Atomic Basement will be bringing comic enthusiasts 17 artists and writers.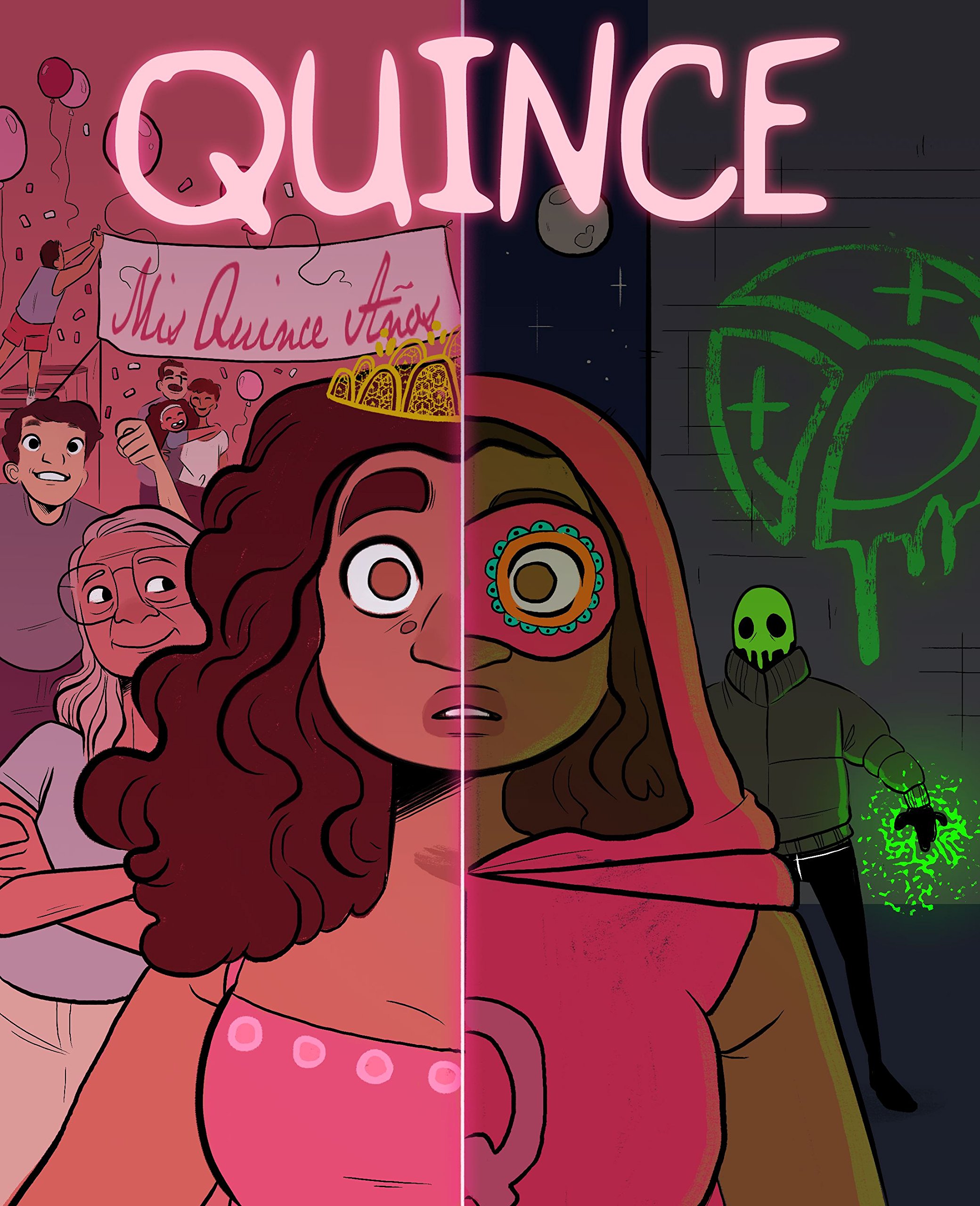 The Rise of the Latina Superhero | Listen to an insightful conversation about the expanding universe of superheroes with the creators behind the newly published comic "Jalisco", the publisher of the Eisner-nominated bilingual comic "Quince" and Latina cosplayer Ivy Doomkitty. Most of these panelists took part in a similar panel at last year's comic con. Read my tweet thread on it here. The panel will be held Sunday, Jan. 12 from 11:30 a.m. to 12:30 p.m. in room 103B.
Bonus: Pick up a copy of "Jalisco" in the artist alley where its writer Kayden Phoenix and illustrator Amanda Julina will be posted. Pick up a copy of "Quince" at the Fanbase Press booth (#506).
Bonus #2: Check out this panel specifically about "Quince" on Saturday, Jan. 11 from 3 p.m. to 4 p.m. in room 103C. 
Women of SciFi | Listen to a conversation about gender equality, female empowerment and women in the workplace with actresses Gigi Edgley ("Farscape"), Nakia Burrise ("Power Rangers"), Jackie Dallas ("Stranger Things"), Aliza Pearl ("Nerdist Presents") and Michele Specht ("Star Trek Continues"). This popular panel is part of the traveling film festival GeekFest Film Fests and will take place Saturday, Jan. 11 from 11 a.m. to noon in room 102C.
Bonus: GeekFest will also be hosting a Women of Horror panel on Sunday, Jan. 12 from 11:30 a.m. to 12:30 p.m. with special guest Dana DeLorenzo (Ash vs Evil Dead).
Fanbase Weekly Presents: Star Wars: The Empire Strikes 40 | The hosts of Fanbase Press' podcast will discuss the 40-year anniversary of "The Empire Strikes Back." Organizers said the panel will examine the massive impact of this iconic film and (spoiler alert) discuss Luke Skywalker's parentage. Catch it Sunday, Jan. 12 from 1:30 p.m. to 2:30 p.m. in room 103A.
Bonus: Stay in room 103A and learn what it takes to build your own droid during Engineering Star Wars: Build Your Own R2.
Long Beach Comic Expo runs Saturday, Jan. 11 to Sunday, Jan. 12 at the Long Beach Convention Center, at 300 E. Ocean Blvd. Tickets range from $25 to $55 with children ages 10 and younger free with the purchase of an adult ticket. For details click here.
2. LEMUR MOM (Friday-Sunday)
Though this show was born when Megan Dolan's son was diagnosed with Asperger's, the one-woman performance is not really about her son or Aspergers. Rather, Dolan deals with the pressure to measure up that all mothers, fathers, well, just about everyone of every age feels these days, attempting to live up to some false narrative created and perpetuated by social media and reruns of "The Doris Day Show."
Dolan touches on all the biggies of feeling small: the guilt, the shame, the confusion, the doctor who's had some work done to their face. And, yes, a careful reading of this does reveal that this is a one-person performance, a type of entertainment that is usually either transformative or gawd awful. The fact that we're featuring it should tell you where we think this one lands. But if you don't believe us—and the fact that you don't hurts, we're not going to lie—then listen to Anne Lamott who knows a thing or two about entertaining confessionals, who said the show "has everything I love: humor, humanity, and heart."
It does that, all of it delivered by Dolan, a Long Beach resident and Cal State Long Beach grad who has written and performed stories for all manner of outfits including "The Moth" Her solo show, "Snack" won an Encore! Producers Award at the 2015 Hollywood Fringe Festival.
She's good. It's good. Go.
Another great thing: We just recorded an episode of "Can You Hear Me, Long Beach?" with Dolan. She's a hoot.
Giving us a moment's pause: What's our spirit animal?
"Lemur Mom" runs Friday through Sunday at the CSULB Players Theatre on the southeast corner of the CSULB campus, located at 1250 Bellflower Blvd. Performances are at 8 p.m on Friday and Saturday and 2 p.m. For more information or tickets ($20) click here.
3. INTERNATIONAL NEW YEARS CELEBRATION (Saturday)
The fastest Mochi maker in Japan averages about three poundings per second, according to Great Big Story, but we're thinking the kids taking a crack at the Japanese New Year tradition of pounding and mixing sticky rice into the sweet and squishy treat on Saturday may just have an advantage: little fists of fury.
Join the fun at SteelCraft with host Macaroni Kid, where a handful of New Years celebrations from around the world, including playing a traditional Korean board game, Yut Nori, Flamenco dancing, Chinese Zodiac animal face painting, Zen Garden making and Japanese mochi pounding, will be scheduled throughout the afternoon. (Asia Morris)
Another great thing: We just googled "vegan mochi" because… the Long Beach Post is participating in Veganuary, despite what this cantankerous carnivore has in mind…
I'm going to eat double animal products to make you being a vegan worthless – thanks

— Kem ❼ (@pinkchanel_dior) January 3, 2020
Giving us a moment's pause: You don't have to live your life for mochi pounding to make the confection at home. This recipe says you can mix a few ingredients together and set your microwave timer to about three minutes, but that's not as fun, so go!
International New Years Celebration runs from 12 p.m. to 3 p.m. at SteelCraft; 3768 Long Beach Blvd. For more info, click here.
4. NATURE JOURNALING WORKSHOP (Saturday)
In 2011, a new species of frog was discovered in Colombia thanks to someone who posted a photo of the curious creature on iNaturalist, an app that uses AI and its global community of more than one million observers to identify species in crowdsourced photo observations of the natural world.
On Saturday morning, explore one of Long Beach's native habitat gems, Willow Springs Park, while learning the basics of nature journaling, using the app as well as a physical notebook. Home to a variety of California coastal sage scrub plants, it may not be a new species of flora or fauna you encounter at the park, but a chance to contribute to biodiversity science. Make sure to bring a journal, water and wear comfy shoes. (AM)
Another great thing: If an observation is considered Research Grade by iNaturalist, it may be used by actual scientists who are working to better understand and protect nature.
Giving us a moment's pause: Does taking a photo of our neighbor's outdoor cat count as documenting the natural world?
The workshop takes place from 9 a.m. to 10:30 a.m. at Willow Springs Park, 2710 California Ave. Guests can stay to volunteer from 10: 30 a.m. to 12 p.m. For more info, click here.
5. LB SUFFRAGE FILM FESTIVAL DEBUT (Saturday)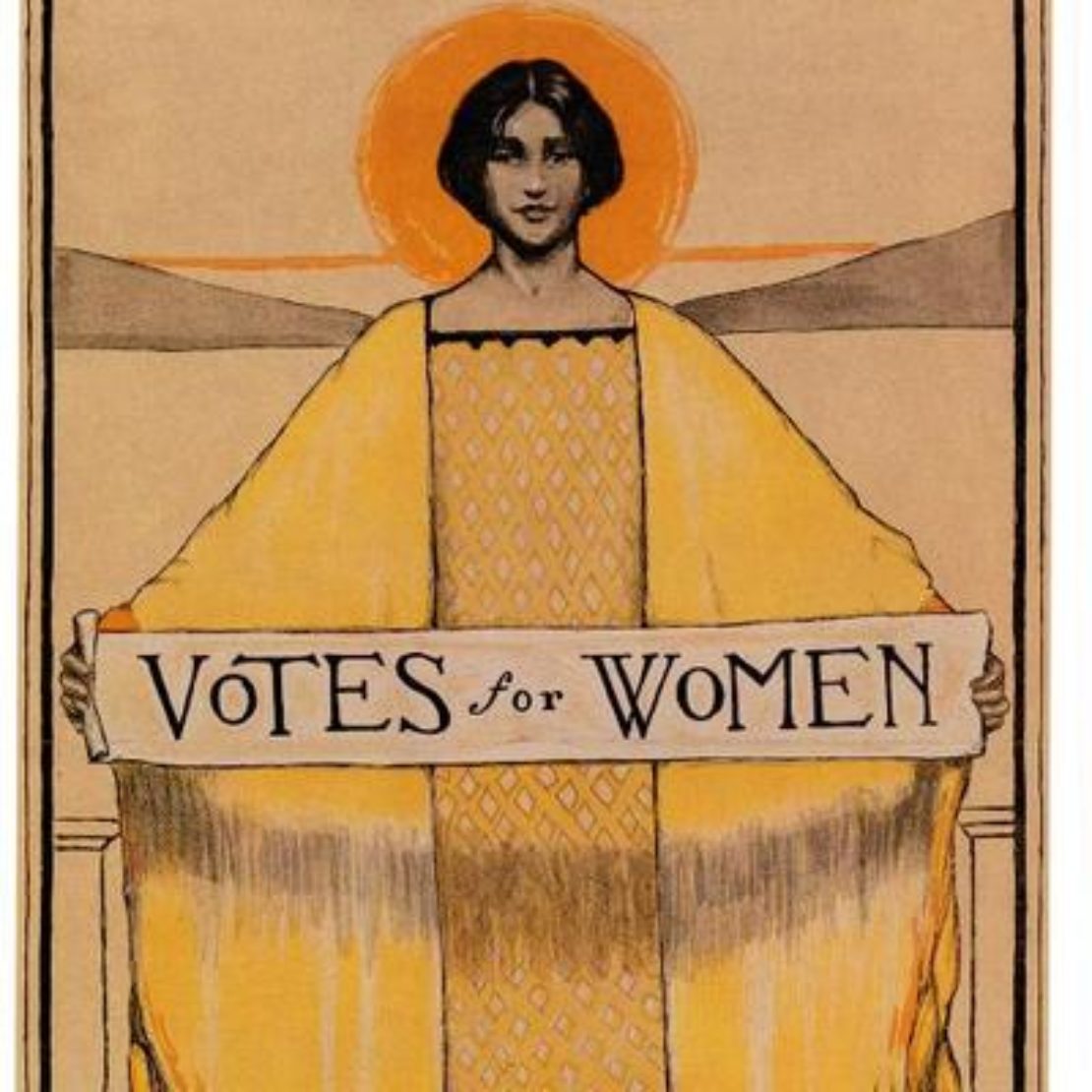 The Long Beach Suffrage 100 celebrates the opening of the Suffrage Film Festival with three shorts by Martha Wheelock, filmmaker and owner of Wild West Women, Inc. Films cover subjects of Suffrage Martyr, Inez Milholland; the federal campaign for the 19th Amendment and the California Campaign of 1911.
The films will be followed by a Q&A with Wheelock.
This whole is free and open to the public.
Another great thing: There will be cake served to celebrate Alice Paul's birthday.
Giving us a moment's pause: Milholland's reported last words, "Mr. President, how long must women wait for liberty?" are still begging for an answer.
The Suffrage Film Festival is free open to the public. Three short films will be shown from 11 a.m. to 1 p.m. at the Art Theatre; 2025 E. 4th St. For more info, click here.
6. ARTE, MUJER Y MEMORIA: ARPILLERAS FROM CHILE 1973-1990 (All weekend)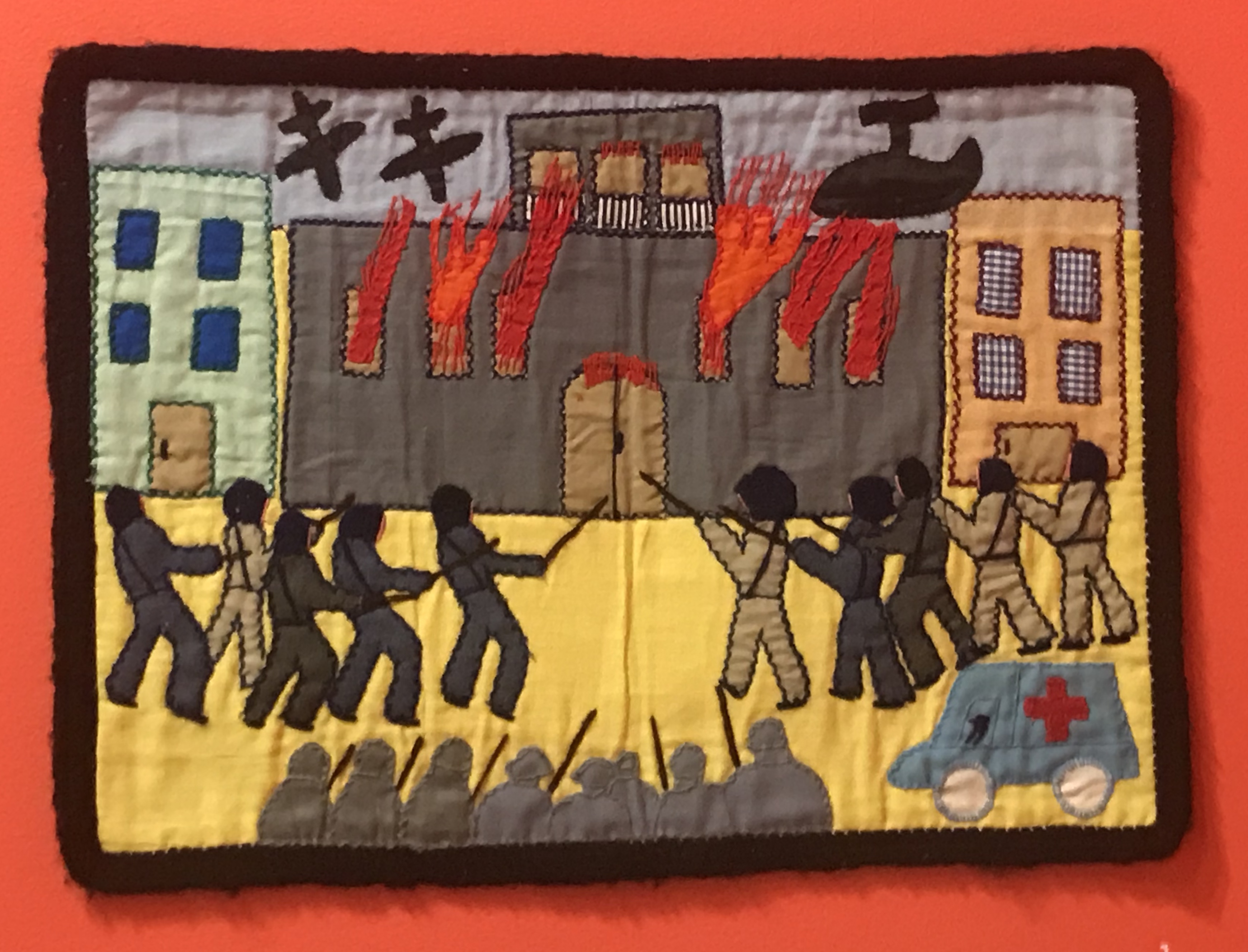 At first glance, dozens of Chilean arpilleras—patchwork portraits on burlap canvasses—appear hopeful on display at the Museum of Latin American Art. Often depicting a beaming sun emerging from Andean mountaintops, the cheerful colors of stitched cloth sharply contrast with images of life under brutal dictatorship: a presidential palace engulfed in flames, leftist activists dumped into the Pacific Ocean from military helicopters, book burnings and a boot stamping out press freedom.
Ana Maria Cobos, a retired Saddleback College librarian who helped organize the "Arte, Mujer y Memoria" said arpillas are a "remarkable form that allowed women to express something that, typically, they wouldn't have had the opportunity to."
The small, rectangular textiles largely retell a story of death, that of Chilean democracy following the September 11, 1973 coup that ousted socialist president Salvador Allende and ushered decades of General Augusto Pinochet's repressive reign. Weaving that history together, Chilean women made arpilleras in the sanctity of Catholic churches during the dictatorship, one keenly fearful of culture's political prowess.
Another great thing: The exhibit will be at MoLAA through March.
Giving us a moment's pause: We're good.
Arte, Mujer y Memoria: Arpilleras From Chile exhibits at the Museum of Latin American Art, located at 628 Alamitos Ave., through March 29. For more information, click here.
7. BROADWAY ON BROADWAY (Saturday)
Enjoy amazing specials to loosen your purses and wallets. Deals on beer and Jello shots, amazing raffles and music, music, music!
Come let the Sisters encourage your debauchery; it's for a good cause!
Another great thing: You just know they're gonna do something about "Cats."
Giving us a moment's pause: The fifth grade Catholic school flashbacks.
The Brit Bar is located at 1744 E Broadway. For more information click here.
Add the "Today you should…" calendar

Subscribe through Google Calendar or your calendar app and get alerted to the best things to do in Long Beach. Updated 7 days a week.
This feature is experimental. Let us know how it's working.
Support our journalism.
Hyperlocal news is an essential force in our democracy, but it costs money to keep an organization like this one alive, and we can't rely on advertiser support alone. That's why we're asking readers like you to support our independent, fact-based journalism. We know you like it—that's why you're here. Help us keep hyperlocal news alive in Long Beach.