Three years in, Tropicalia festival moves from Long Beach to Pico Rivera
After selling out its first two years along the grounds of the Queen Mary—15,000 people per day at the event—Tropicalia, the Latinx-focused music festival, will move to a significantly smaller venue for its third iteration, the Pico Rivera Sports Arena.
The festival harkens back to its first year with headliners like Norteño outfit Los Tigres Del Norte, L.A. favorite Chicano Batman, pop-R&B singer Kali Uchis, and psychedelia-emo-tinged Cuco—all four of which appeared the first year Tropicalia became a reality. Joining the headliners will be Tropicalia first-timers Caifanes, the Mexico City-based rock band that has had a steady following in Mexico since the late 1980s.
The size of the event will roughly be cut in half should this year's event sell out, with the arena's max capacity reaching roughly 6,500, depending on the event's layout—an aspect of this year's festival that Goldenvoice hasn't directly addressed nor yet returned comment.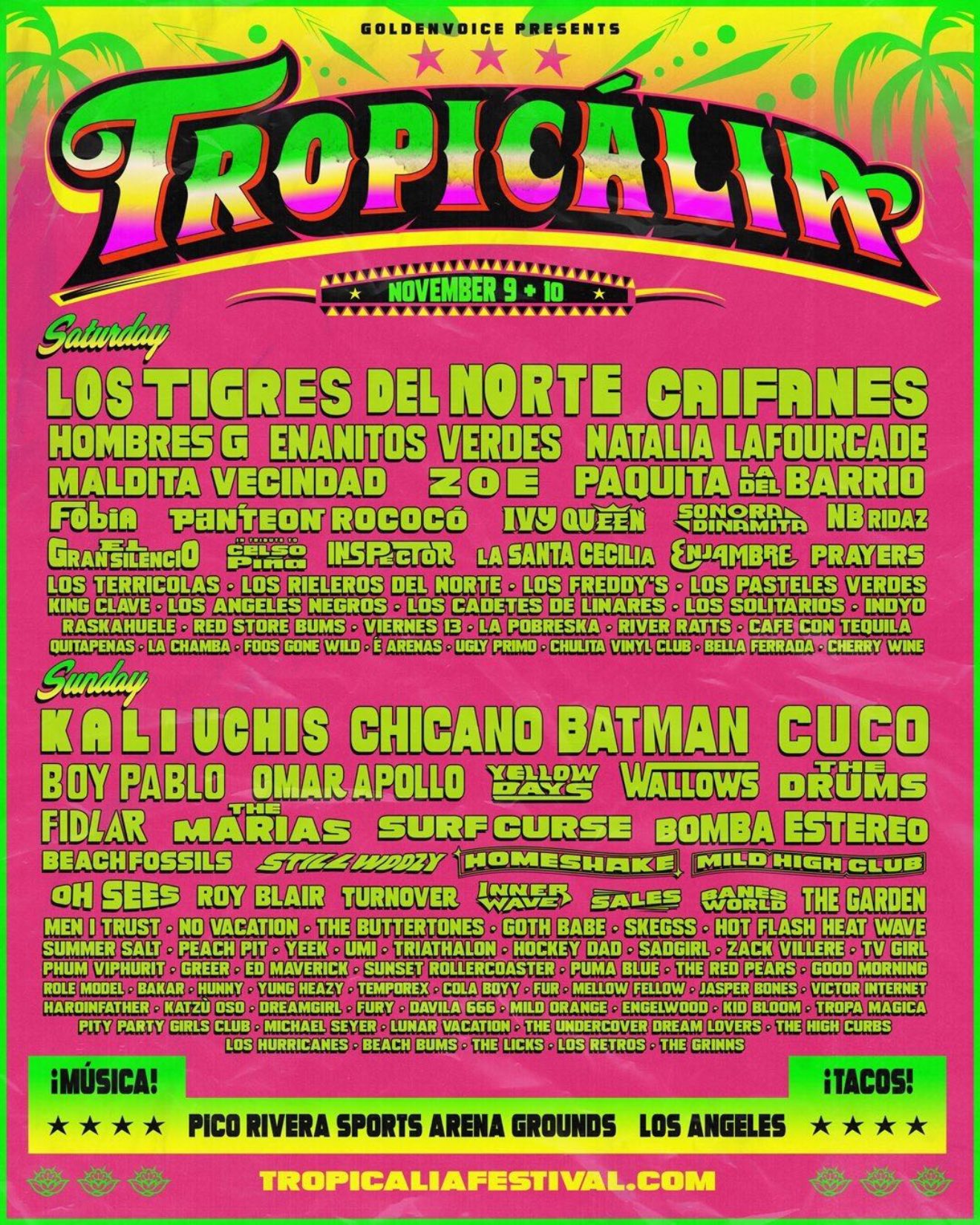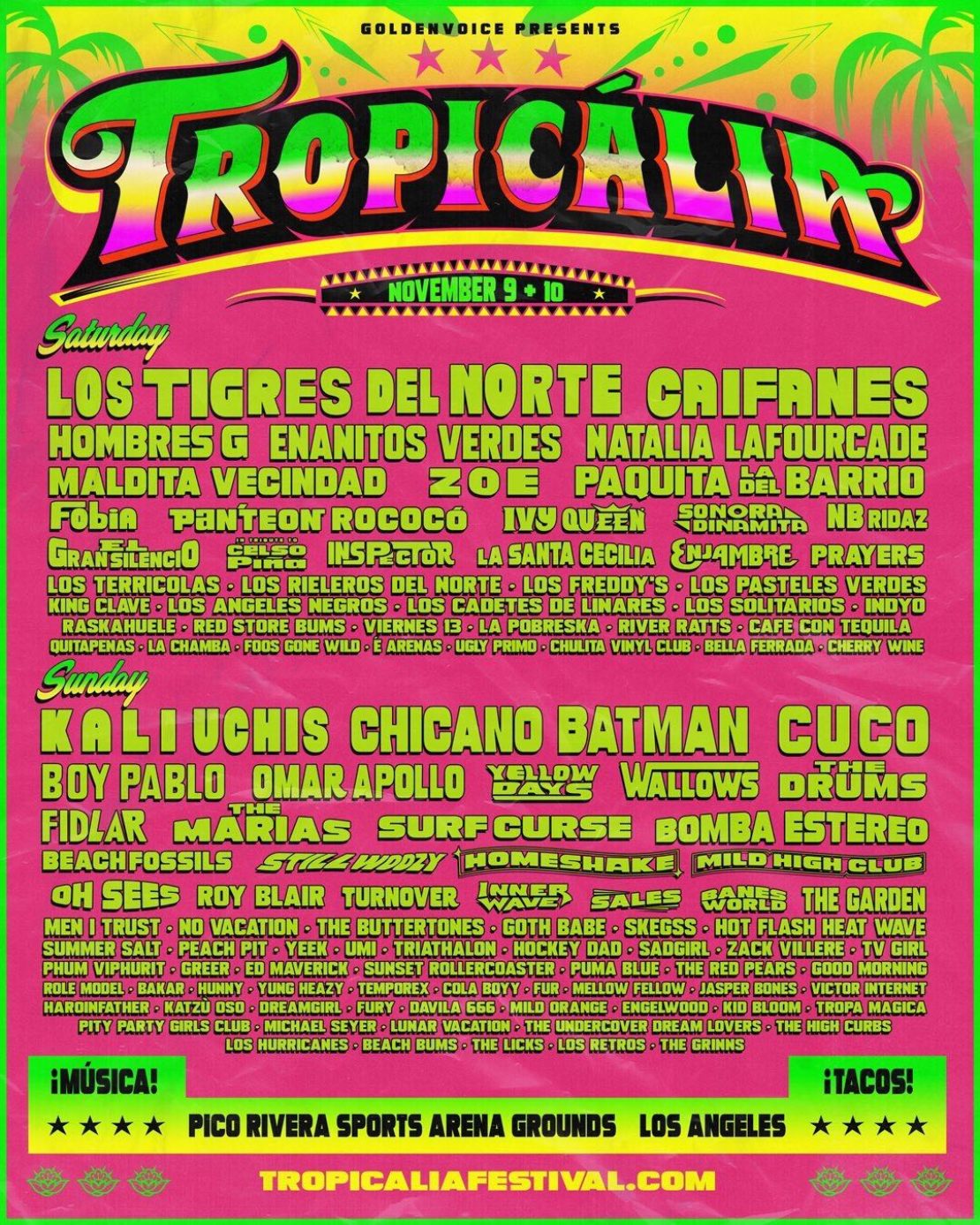 The downsize comes as a bit of a surprise, as the festival was hailed a blueprint for festival organizers to garner one of SoCal's most influential cultural groups, the Chicanx crowd. What was appealing about Tropicalia was a lineup that correlated with this group's own cultural experience growing up in the States: Feeling simultaneously removed from and saturated in both traditional Latino culture and American culture—or, in the words of Sarah Bennett, a crowd which is ni de aqui, ni de alla (neither from here nor there)—Tropicalia offered a lineup that appealed to those raised on "metal and mariachi," in the words of Jiaro Lomeli, the lead singer for psychedelic cumbia outfit Valley Wolf.
The festival could very well be aiming to trickle off sales for Camp Flog Gnaw, which will be at Dodgers Stadium the same weekend, as well as catering to a more L.A.-centric crowd. They are, after all, pairing up with local publication L.A. Taco to curate the taco vendors for the first time, including Teddy's Red Tacos, Balam Mexican Kitchen, Triple Threat and more to be announced.
Early-bird two day tickets are $200 and then go up to $250; they go on sale at noon on Friday, Sept. 6. 
Support our journalism.
Hyperlocal news is an essential force in our democracy, but it costs money to keep an organization like this one alive, and we can't rely on advertiser support alone. That's why we're asking readers like you to support our independent, fact-based journalism. We know you like it—that's why you're here. Help us keep hyperlocal news alive in Long Beach.