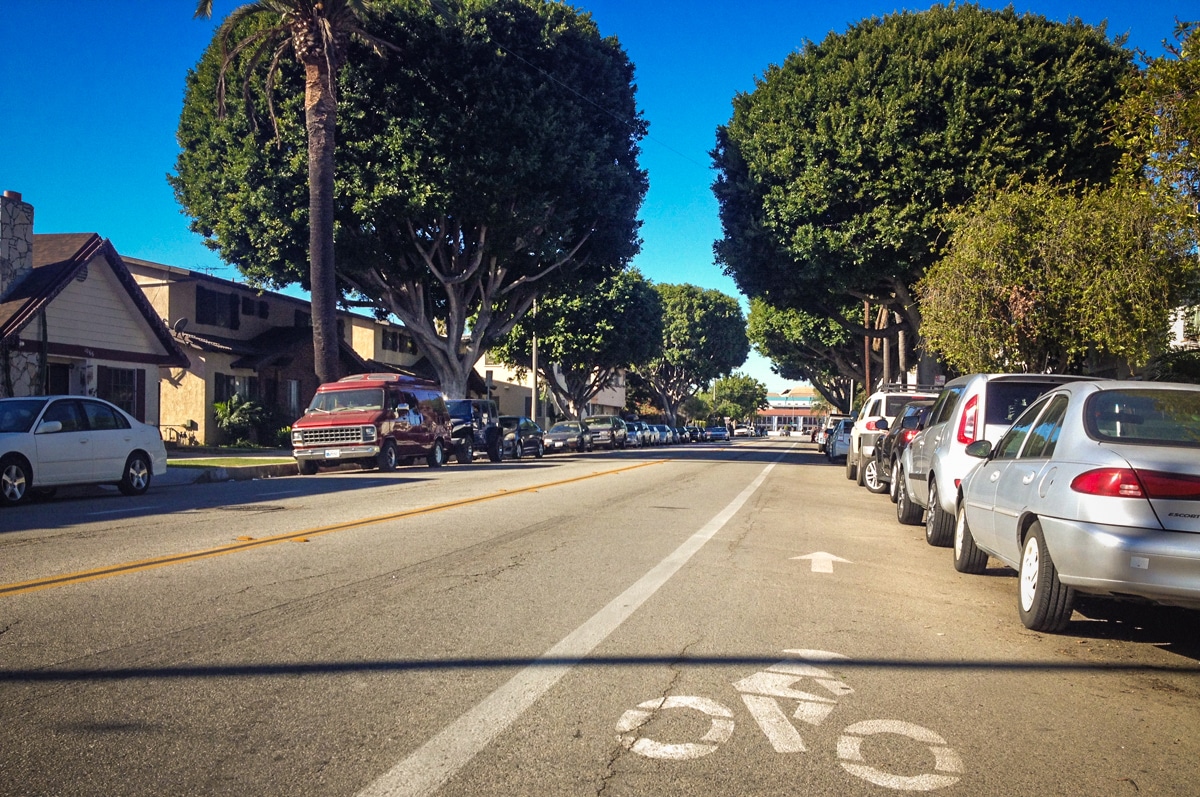 Following complaints about Broadway alterations, more parking could be making its way to Alamitos Beach
The complaints flowing into City Hall regarding the city's massive redesign of the the span of Broadway between Redondo and Alamitos avenues have been nonstop: From small business owners frustrated at a lack of parking to drivers angrily pointing out that they have to drive slower thanks to the new configuration—which is, by the way, the whole point of a road diet's design—the new Broadway hasn't been a change that has been welcomed by everyone.
After launching a pilot program in 2017 that audited streets in Alamitos Beach to see if parking could be reconfigured to free up more spaces, 2nd District Councilmember Jeannine Pearce successfully created over 100 new parking spaces by re-angling spaces—and Pearce has decided to direct staff to look for more spots using this precise method.
Staff will examine north- and south-running streets between Junipero and Alamitos avenues and east- and west-running streets that might accommodate more parking.
"The debate around parking is one that is real for residents. Mobility and safety are critical. I will continue working to ensure Long Beach is creating safe streets for all residents inclusive of all modes of transportation," Pearce said in a statement. "By thinking outside the box, we have found an option that will save dollars and ensure a healthy quality of life for our residents."
Pearce emphasized in her release on the directive that we "cannot paint our way out of a parking problem" and will also be examining the following potential solutions:
Parking assessment district: Community discussions with landlords, tenants, and business owners will begin in order to provide direct recommendations for solutions within the study area.
Private parking:

 Identify private parking lots that "would be willing to open their lots for long-term and/or overnight parking and create a program businesses and residents can easily access."

Overnight parking districts:

 Collaborate with residents and property owners to "assess the potential establishment of overnight parking districts that would be effective during non-peak business hours."

Garage clean up:

 Coordinate with neighborhood associations to "host garage clean up days and educate about future enforcement efforts requiring parking garages be used for parking rather than storage."

Bus/shuttle service

. Coordinate with Long Beach Transit to "access available remote parking resources in the Study Area and explore additional mobility solutions.
Brian Addison is a columnist and editor for the Long Beach Post. Reach him at [email protected] or on social media at Facebook, Twitter, Instagram, and LinkedIn.
Support our journalism.
It's been one year since the Long Beach Post began asking you, our readers, to contribute to keeping local journalism alive in the city.
Thousands have contributed over the past year giving an average contribution of $12.39 a month.
Please consider what the news and information you get every day from the Post means to you, and start a recurring monthly contribution now. READ MORE.