City looks to nearly double the size of North Long Beach's Davenport Park
North Long Beach could very well see its park supply increase thanks to a project which seeks to nearly double the acreage of Ed "Pops" Davenport Park, as first reported by Urbanize.LA.
Located in the 8th District on 55th Street between Candlewood Avenue and South Street, Davenport has been serving the northside since 2006.
Currently occupying 5.97 acres on its eastern side, an additional 5.5 acres of space sits unused to the west; this is the area the city wishes to expand into with the park.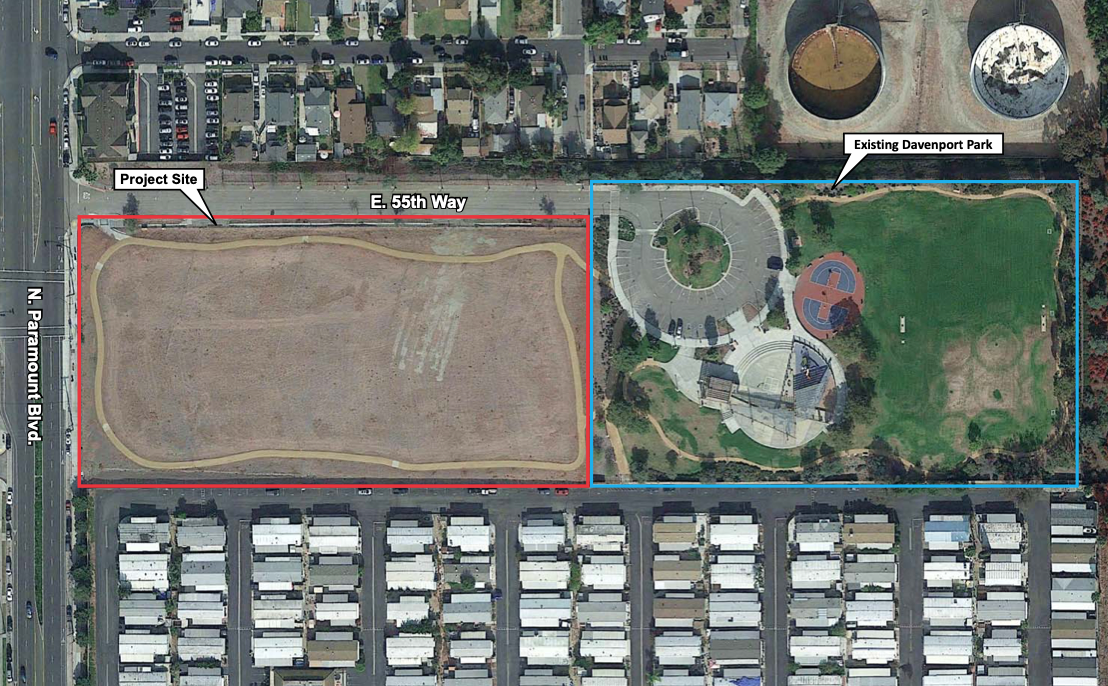 Highlights of the expansion include a new multi-sports field with bleachers, 5,000 square feet of new skate space, six fitness pads, and a new parking lot with 31 stalls. Each of these new additions will be connected by a walking path that covers the perimeter of the park, an addition to the existing walking path that opened in 2017.
Construction is expected to begin next year and finish in 2022.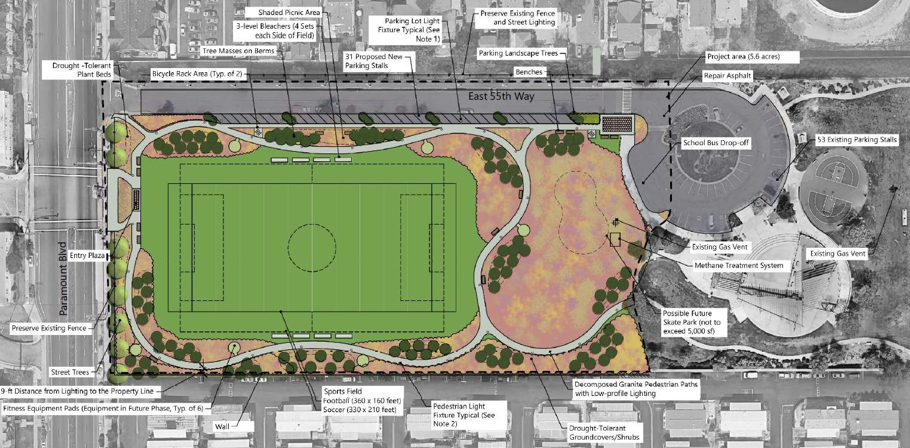 When first developed in 1938, it acted as the Paramount Dump, a landfill which was operated by the city until 1948, when it became a private manufacturing building that served multiple companies. In 1993, the building on site was condemned due to "excessive settlement and elevated landfill gas concentrations," according to city records, and it was declared to be a public health concern.
In 2001, the city re-purchased the land, it was capped in order to mitigate pollution and converted into a park. Further improvements, including the 2200-foot walking path, were dedicated by Councilman Al Austin and city leaders in September 2017.
Brian Addison is a columnist and editor for the Long Beach Post. Reach him at [email protected] or on social media at Facebook, Twitter, Instagram, and LinkedIn.
Support our journalism.
Hyperlocal news is an essential force in our democracy, but it costs money to keep an organization like this one alive, and we can't rely on advertiser support alone. That's why we're asking readers like you to support our independent, fact-based journalism. We know you like it—that's why you're here. Help us keep hyperlocal news alive in Long Beach.