Long Beach ranks third worst city in nation when it comes to decreasing rent affordability
It is a ranking most cities don't want to achieve: When it comes to making a city less affordable, Long Beach ranks the third "best" in the nation, sitting behind Detroit and New Orleans.
According to data released by financial technology company SmartAsset analyzing the nation's 50 most populated cities, Long Beach shows that number of renters who are cost-burdened in Long Beach when it comes to rent have not only increased, but are likely to continue doing so in the future.
Between 2015 and 2018, rent as a percentage of income rose by 4.03% in Long Beach; this is only second to Detroit, which saw a 6.67% shift and New Orleans, which saw a 6.16% difference between the same years. Average rent in Long Beach, according to the data, rose a staggering 24.16% between 2015 and 2018 while the average income only increased by just over 12%.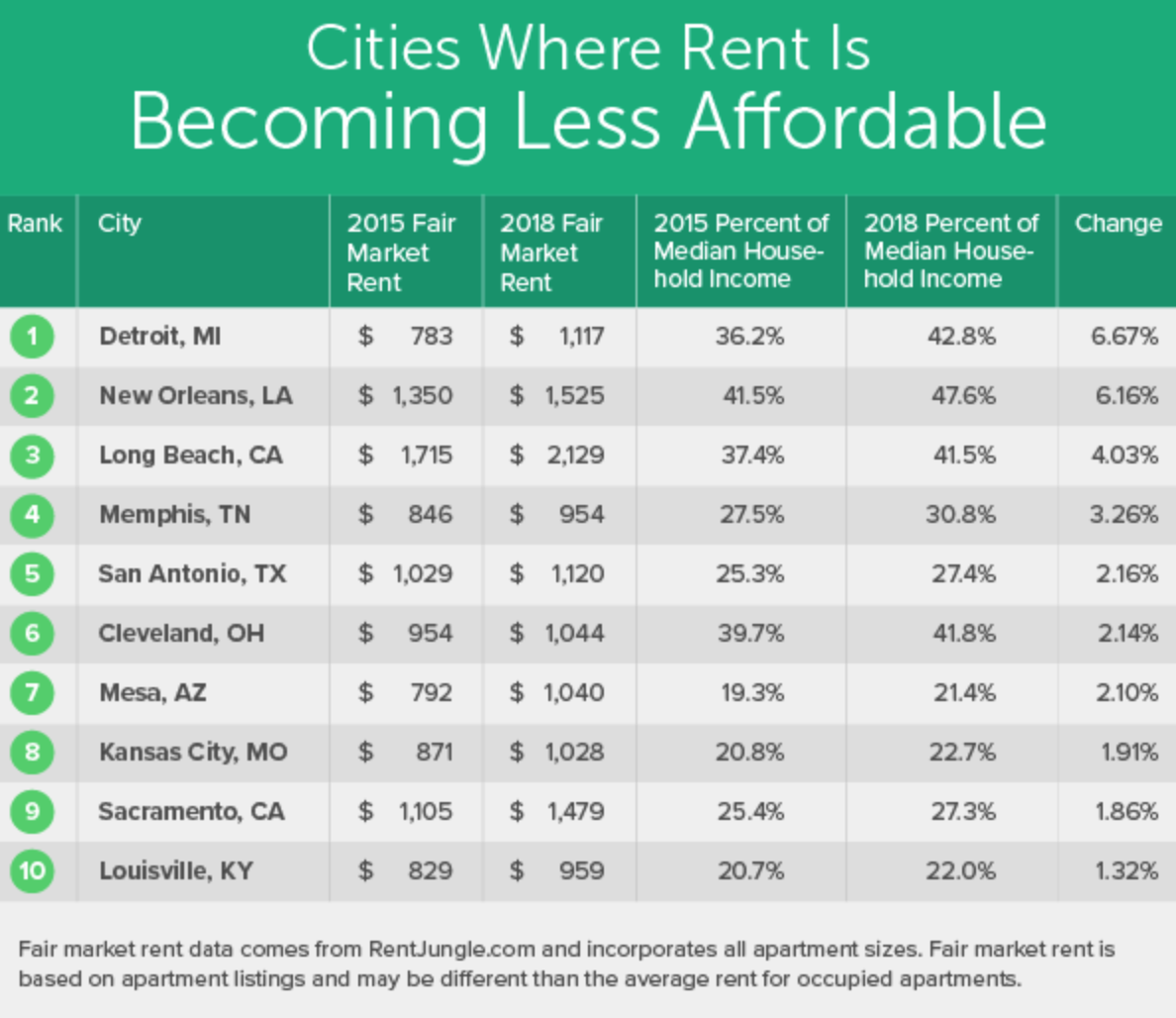 "Like New Orleans, Long Beach, California is also home to a large percentage of housing cost-burdened residents," the report read. "Data from 2017 shows that 16.10% of residents spend 50% or more of their income on housing costs."
This echoes data released earlier this year by the Joint Center for Housing Studies at Harvard University, showing that 46% of all households in the Los Angeles-Long Beach-Anaheim metro—nearly two million across the region, both renters and owners—are cost-burdened, with 24% being severely cost-burdened.
This translates into the fact that nearly a quarter of our population spends at least half of their income on housing costs, making them fall within the federal definition of "severely housing cost-burdened" as set forth by the Department of Housing and Urban Development. For those who spend between 30% to 49% of their income on housing costs, they are defined as "housing cost-burdened."
Brian Addison is a columnist and editor for the Long Beach Post. Reach him at [email protected] or on social media at Facebook, Twitter, Instagram, and LinkedIn.
Support our journalism.
Hyperlocal news is an essential force in our democracy, but it costs money to keep an organization like this one alive, and we can't rely on advertiser support alone. That's why we're asking readers like you to support our independent, fact-based journalism. We know you like it—that's why you're here. Help us keep hyperlocal news alive in Long Beach.