Bike, walk, run, explore the Long Beach Grand Prix track (for free and without cars)
In all reality, the first ciclovía Long Beach ever had wasn't through a Beach Streets event but, rather, on the Grand Prix track. Way back in 2013, the city of Long Beach—with efforts led by Bike Ambassador Tony Cruz—asked the Grand Prix Association to briefly shut down the track typically catering to cars hitting 180 mph and, instead, open it to bikes, skaters, strollers and runners.
And it's back for its seventh year: Grand Prix-View 2019, now folded into the Beach Streets family, will be held on Tuesday, April 2, from 11:30 a.m. to 1 p.m., offering up a 1.5 mile stretch for all things non-motorized. The event will not permit a single motorized vehicle to enter the track, including e-scooters, e-bikes, or e-skates (or your four-legged friends unless they are a service animal. After all, the last thing they need is someone who didn't pick up after their critter in a space where cars will be hitting some crazy speed.)
Despite the complaints of myself and others, the hours of the event have not expanded and it still runs in the middle of the week (on a Tuesday) in the middle of the day (because apparently people who work should be relegated to their office). While there were previous efforts to score additional funding for the project via Metro, the city has yet to expand the event to make it more accessible.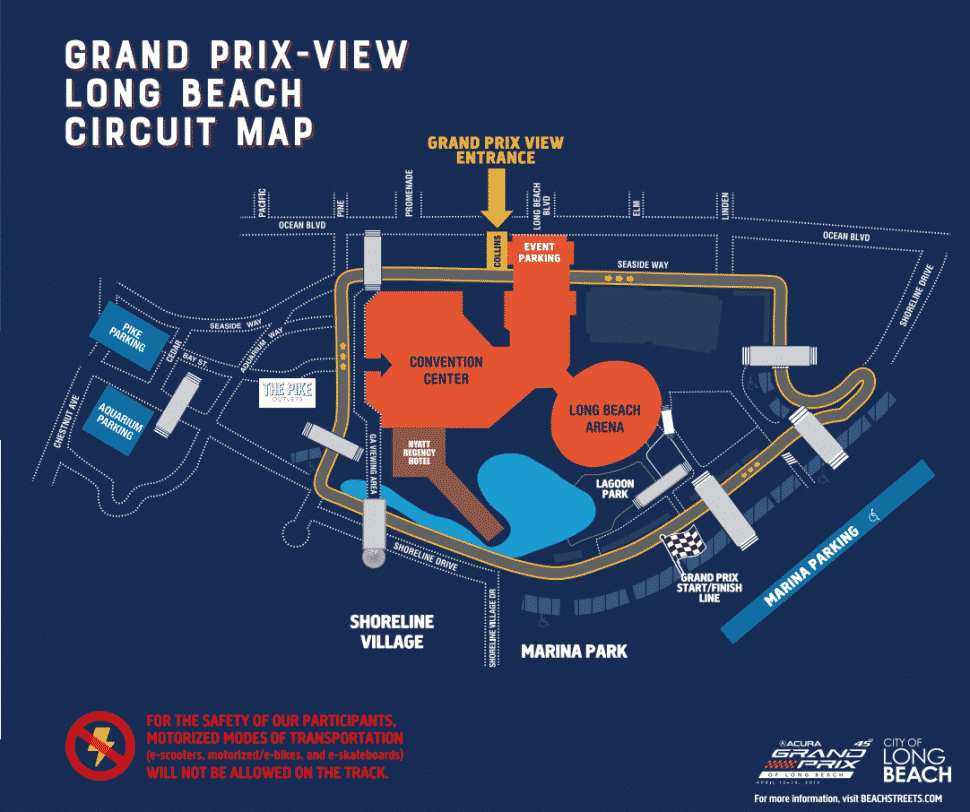 Complaining aside, there is something more engaging and powerful here. What events like these show off is something very simple; they show off the power of people using their bodies. For many walkers and bicyclists, a ciclovía holds this strange philosophical power—you invert a street to be used for people's feet and bikes and skateboards, not cars—that when enacted, suddenly shows off a very tangible benefit—that our urban landscape thrives best when people are exploring it at a human scale.
The Grand Prix-View will take place at the track on Tuesday, April 2, from 11:30 a.m. to 1 p.m. The sole entrance point for the track are Hart Place and Seaside Way, just south of Ocean. Free event parking is available at the Terrace Theatre Parking Structure. For more information, call 562-570-5333.
Brian Addison is a columnist and editor for the Long Beach Post. Reach him at [email protected] or on social media at Facebook, Twitter, Instagram, and LinkedIn.
Support our journalism.
It's been one year since the Long Beach Post began asking you, our readers, to contribute to keeping local journalism alive in the city.
Thousands have contributed over the past year giving an average contribution of $12.39 a month.
Please consider what the news and information you get every day from the Post means to you, and start a recurring monthly contribution now. READ MORE.