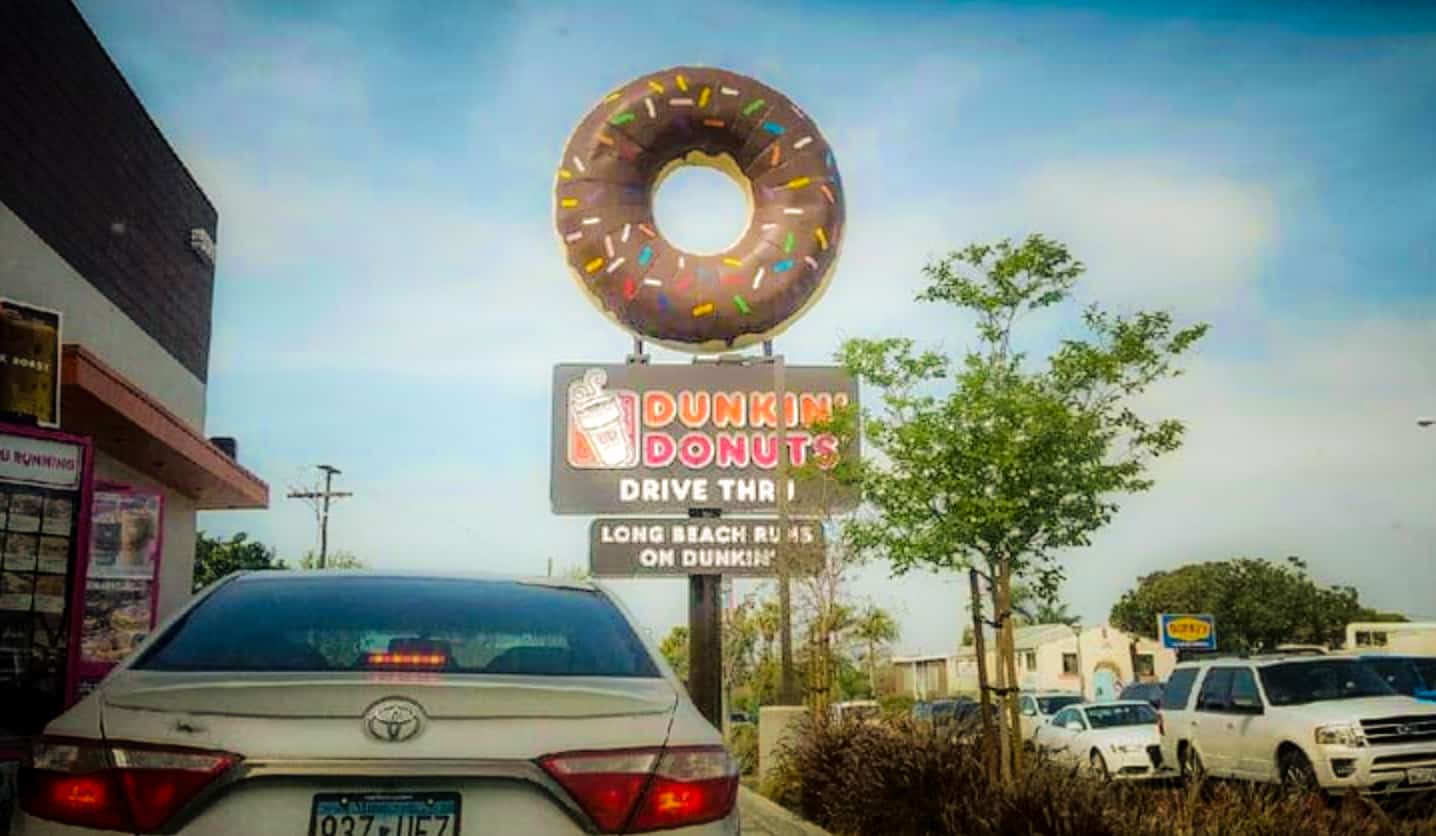 As more drive-thrus move into city, Long Beach's planning bureau seeks to slow the process
These are just four of the 21 approved or pending drive-thrus that have popped up around the city in the past five years alone, adding to the 116 existing drive-thrus throughout Long Beach.
And the Planning Bureau of the city's Development Services is trying to change the process in order to better regulate where they're placed, how they look and how they'll interact with the surrounding environment.
Businesses Replacing Spires Restaurant in East Long Beach Get Permits Approved for Drive Thru Lanes
"No ban of drive-through establishments is contemplated at this time," stated the department in a director's report presented in December of 2018. "The current Zoning Code however lacks design standards, pedestrian protections or detailed procedures relevant to current conditions for processing such establishments."
Those design standards, already enacted in cities ranging from San Jose to Toronto,  would require establishments to include things that improve the overall built environment, for both customers and non-customers.
Perhaps one of the most important aspects is how the current zoning code lacks the ability to strategically place drive-thrus.
"As of now, the current code lacks any provisions for Planning staff to consider the opportunity cost of developing drive-thru establishments where more intensive employment-generating or housing uses could be constructed," the report stated.
On top of this, the Planning Commission itself has expressed concerns over the influx of drive-thrus attempting to move into the city.
"Several cases facing the Planning Commission as of late has prompted concerns from the commissioners feeling they are being cornered into approving what is ultimately a trend in the wrong direction," said Christopher Koontz, planning manager at the Planning Bureau.
City staff, having begun in December, will spend eight more months looking into the standards they hope to implement. The process includes multiple community outreach meeting as well as meetings with the industry though Koontz is clear that staff will not "adhere to all their requests and suggestions."
Staff is set to present its first draft of its proposed change to the Planning Commission in February.
Brian Addison is a columnist and editor for the Long Beach Post. Reach him at [email protected] or on social media at Facebook, Twitter, Instagram, and LinkedIn.
Support our journalism.
It's been one year since the Long Beach Post began asking you, our readers, to contribute to keeping local journalism alive in the city.
Thousands have contributed over the past year giving an average contribution of $12.39 a month.
Please consider what the news and information you get every day from the Post means to you, and start a recurring monthly contribution now. READ MORE.