These are Downtown's biggest pending developments
Surely, Long Beach loves renderings of things that, at best, show a dream more than anything. (Hey there, Queen Mary Island. Oh, hello, Port Disney.) But the projects mentioned here aren't necessarily pipe dreams and represent viable developments that—whether you like it or not—will alter the landscape and skyline of Downtown.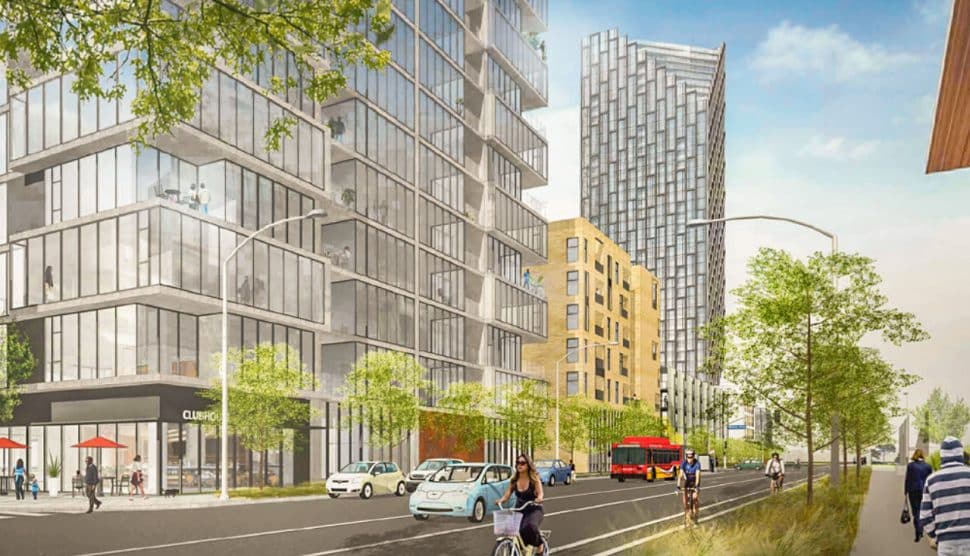 The West Gateway at 600 W. Broadway
There are many great proposals, but perhaps what separates this project from the many rejected proposals of the past—fun fact: This is what Ocean and Alamitos was supposed to look like before the Current and Shoreline Gateway came to be—is the sheer ambition of the project.
Two buildings—one at 21 stories and the fantastically geometric one standing at 40 stories—that would create 748 residential units (up from the 694 units originally stated at Mayor Robert Garcia's development forum last year) with a 1,200-space parking structure to appease the Parking Warriors.
Joining the two residential towers will be four other buildings spread across the very sad, perpetually empty parking lot behind the World Trade Center near the 710—and given the project's lack of entitlement and a pending inclusionary ordinance, it could also bring in precious dollars (and possible units within the project) for affordable housing.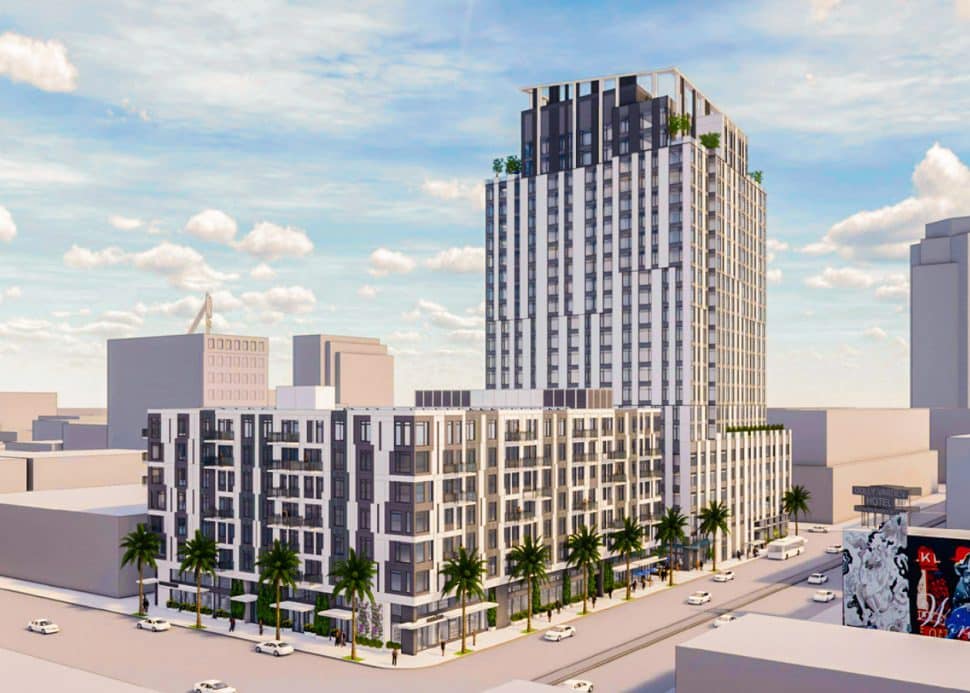 3rd+Pacific at 131 W. Third St.
Ensemble is no stranger to the development game in Long Beach, with its Sonata development on Seaside Way well under construction and its sister Seaside project, Serenade, set to break ground soon.
But the company's largest project is, unquestionably, 3rd+Pacific. With hopes for entitlement, the project plans currently consist of two buildings, both of which have undergone alterations. The tallest, originally proposed as a 21-story high rise, is now being proposed for a 23-story height. The smaller building, originally a six-story building, is now being proposed as a seven-story structure. Both are set to bring 370 new residential units.
The coolest part of the project? The vacation of the paseo between the buildings, what we now know as the alley that is West Roble Way. It will be cleared and turned into a complete street, with new lighting, pedestrian amenities, and what developers are hoping will become a food-centric space for both residents and visitors.
As with all the residential projects on this list, it could potentially bring big bucks for affordable housing post-inclusionary ordinance.

810 Pine Ave.
The 10-story senior living proposal—with two stories created on rooftop for larger units—at 810 Pine Avenue could be home to 78 units on a plot that is only a third of an acre, creating a dense development that will have definitively lowered costs for its 300 to 600 square-feet units. Additionally, 70 parking spaces will be attached to the building.
Perhaps most refreshing is the fact that the design is one of the more welcoming proposals (especially considering the recent slew of other developments that lack both boldness and interest).
Clean lines with a perforated metal panel-clad façade, design firm KTGY claims that healthy use of glazing "creates a light-filled atmosphere" while two areas—a street level "grand lobby" and second level outdoor terrace—will provide tenants with ample social space.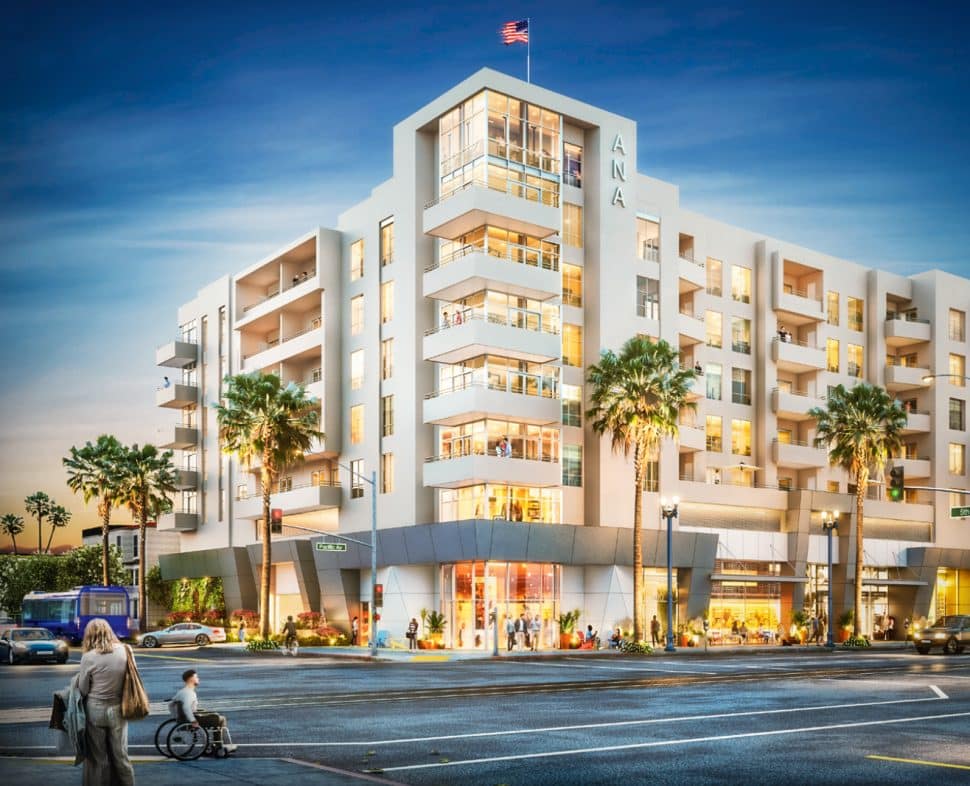 The Ana at 507 Pacific Ave.
The newest proposal to hit Downtown—and therefore the one with the least information—this seven-story, mixed-use development is set to include 157 units with 9,000 square feet of commercial space on the ground level. For those obsessed with parking, there will be 209 spots.
Brian Addison is a columnist and editor for the Long Beach Post. Reach him at [email protected] or on social media at Facebook, Twitter, Instagram, and LinkedIn.
Support our journalism.
Hyperlocal news is an essential force in our democracy, but it costs money to keep an organization like this one alive, and we can't rely on advertiser support alone. That's why we're asking readers like you to support our independent, fact-based journalism. We know you like it—that's why you're here. Help us keep hyperlocal news alive in Long Beach.