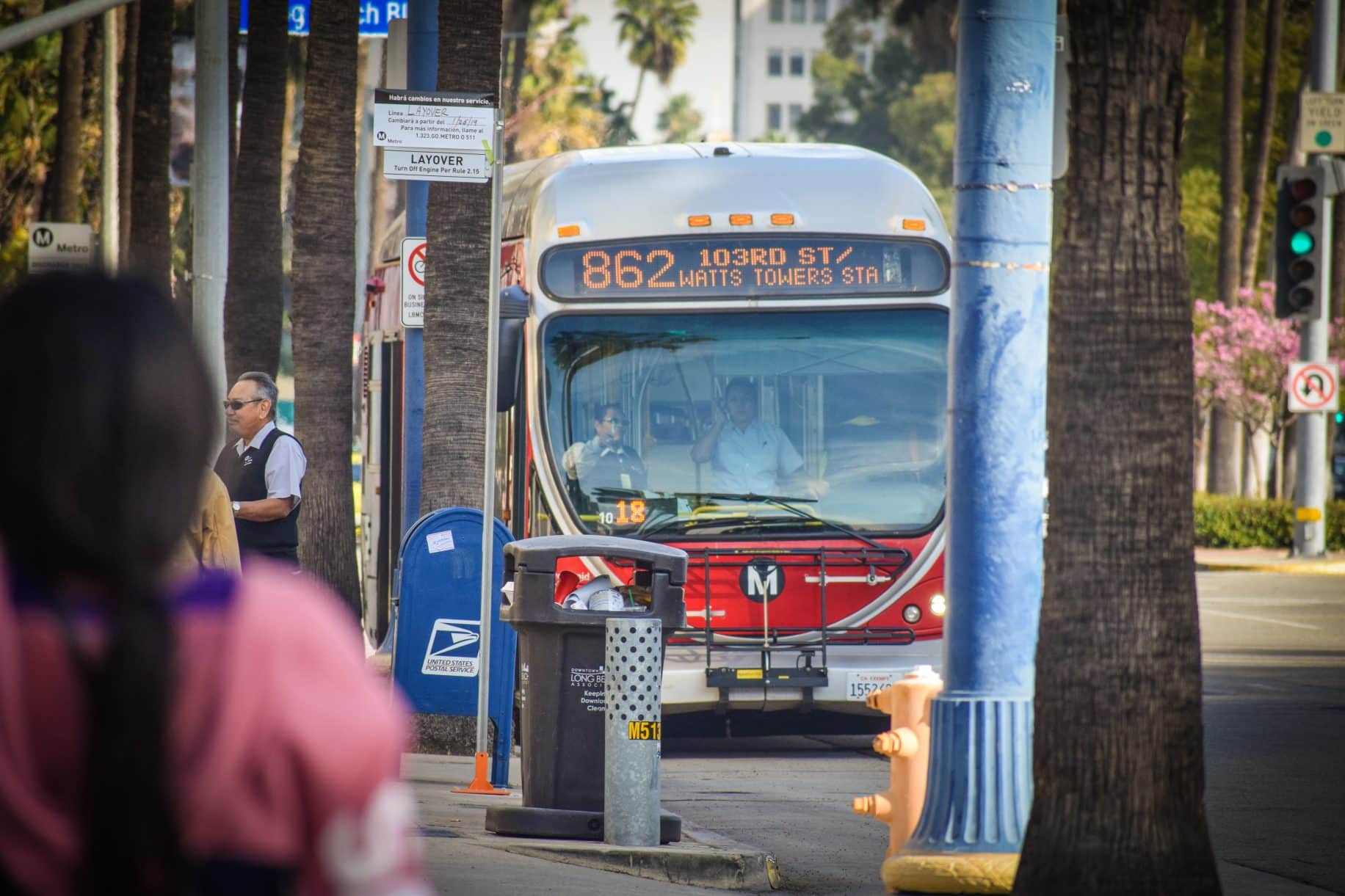 The Metro Board voted this morning to move forward with free transit on every regular federal and statewide election days.
For the June 2018 election, Los Angeles County had a voter turnout of 28 percent, making it the second worst of the 47 counties throughout California—and it prompted Metro to create a free transit day for the following November 2018 election to help voters get to the poll. Instead of having to create a motion for each election day, they have formally turned it into part of its policy.
Long Beach, even more, typically has a worse show than the overall turnout across the county: Voter turnout in the past four of the April elections—2010, 2012, 2014, and 2016—had voter turnouts that were less than 20 percent, with the 2012 primary only bringing out 12.42 percent of registered voters. Larger elections have largely proved more successful: In the June run-off in 2016, turnout was 28.7 percent; in the November 2016 presidential election, turnout was 63.3 percent.
But even beyond voter turnout rates, the move is a reasonable one for those who don't vote: Data from the 2016 Survey of the Performance of American Elections conducted by MIT, over half of Californian respondents—51 percent—claimed transportation was a reason for them not voting.
Brian Addison is a columnist and editor for the Long Beach Post. Reach him at [email protected] or on social media at Facebook, Twitter, Instagram, and LinkedIn.
Free news isn't cheap.
We believe that everyone should have access to important local news, for free.
However, it costs money to keep a local news organization like this one—independently owned and operated here in Long Beach, without the backing of any national corporation—alive.
If independent local news is important to you, please consider supporting us with a monthly or one-time contribution. Read more.