Laura Spoutz gave a kiss to Mike Bird to celebrate the first New Year's Eve for their 1-month-old daughter, Luna Bird.
Meanwhile, a few yards away, Ronda Golden gave a smooch to her husband Michael to celebrate the 54th anniversary of their wedding engagement.
"He got my father's permission first," Ronda said. "But I think he would have popped the question even if dad said no."

The couples were among the more than 2,000 people who crowded into Long Beach's Waterfront Amphitheater to ring in 2020 on Tuesday evening.
Guests posed with sets of large mylar balloons in the shape of 2020. Although, the wind often twisted the digits to spell out SOSO. Some balloons popped during the evening to spell out OSO (the Spanish word for bear).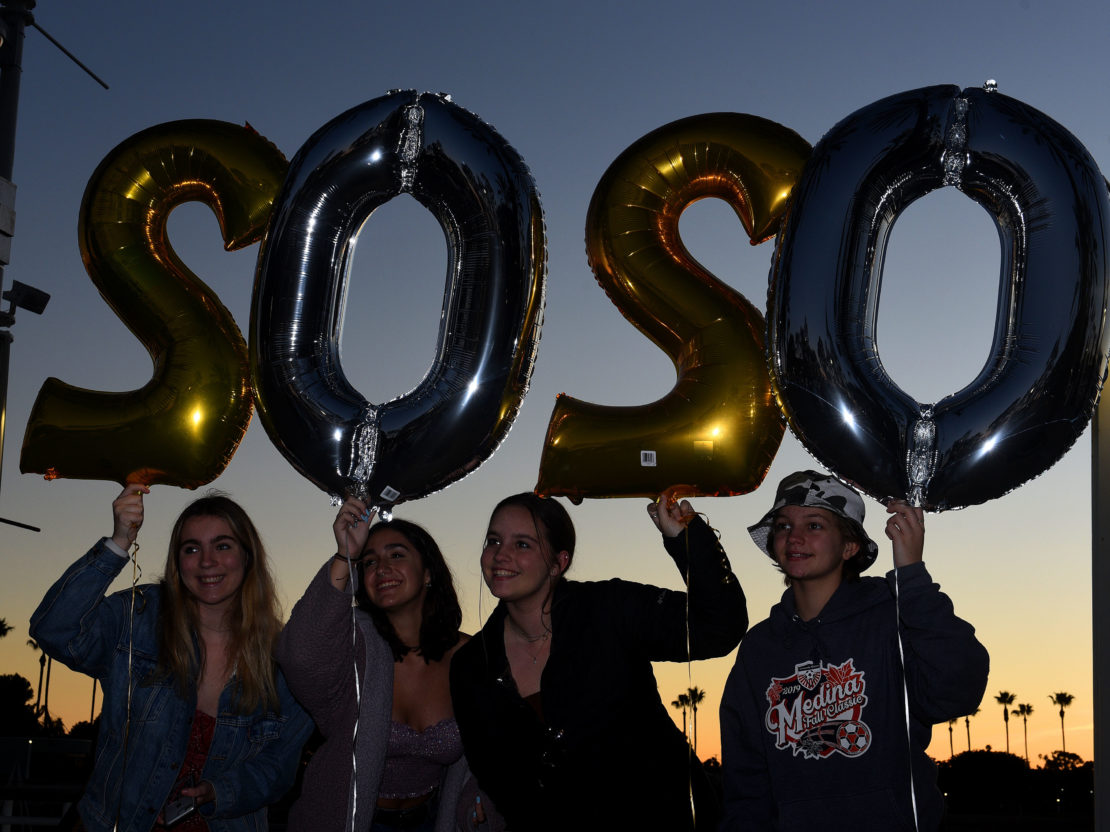 The lively evening featured music by Phygg, DJ Joey C, and Two Towns Entertainment. A juggler, hula hoop artist and women on stilts provided a circus atmosphere.
At 9 p.m., Long Beach got a head start on the new year by setting off fireworks over the bay at midnight East Coast time.