A 62-year-old bicyclist was killed in a crash with a car at an East Long Beach intersection Wednesday morning, according to police.
The collision happened just before 11 a.m. at Los Coyotes Diagonal and Palo Verde Avenue when the bicyclist swerved unsafely across traffic lanes, Long Beach police said.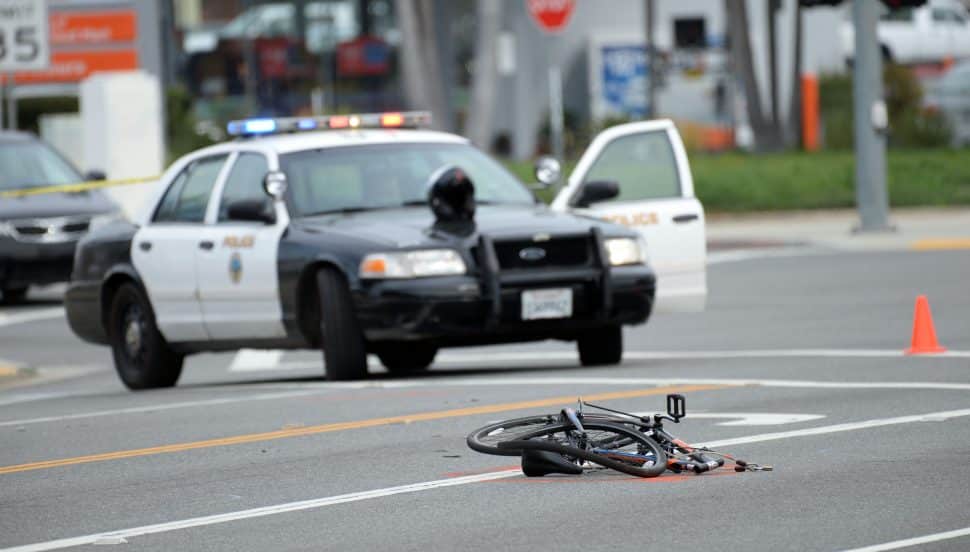 The crash left the man on the pavement where someone performed CPR on him until medics arrived and took over, according to a woman who passed by. A Long Beach Fire Department crew quickly took him to a hospital where doctors determined he was dead, according to authorities.
Photos from the scene showed the car with a damaged hood and a mangled bicycle on the ground nearby.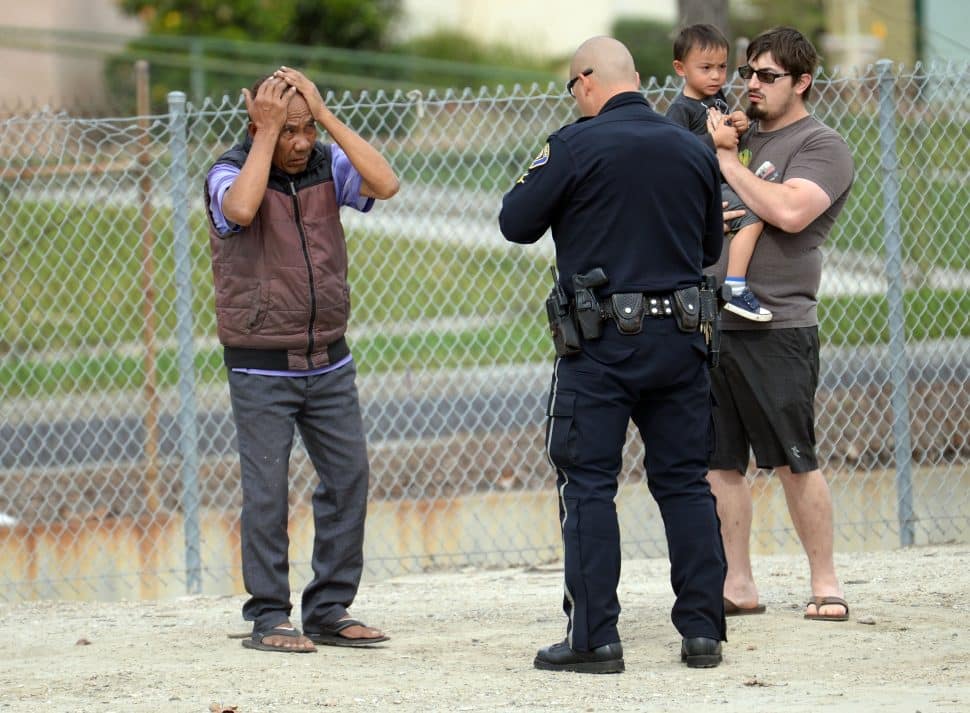 Police said the bicyclist was headed north in a bike lane on Los Coyotes Diagonal. When he got close to Palo Verde Avenue, the bicyclist cut across all lanes of traffic and ended up colliding with a Toyota Corolla that was headed south on Los Coyotes Diagonal, police said.
The Corolla's driver, an 88-year-old man from Long Beach, stayed at the scene and cooperated with the investigation, police said.
Authorities haven't yet released the bicyclist's name but said he's from Long Beach.
Editor's note: This story was updated Wednesday afternoon with more information about what caused the crash.
Photographer Stephen Carr contributed to this report.