A crowd of more than 100 people gathered Wednesday night at the intersection of Third Street and Temple Avenue with candles, flowers and dogs.
They were mourning the death of Jessica Bingaman, a local dog walker who was killed Tuesday morning when a driver fleeing from officers crashed into her car, according to authorities.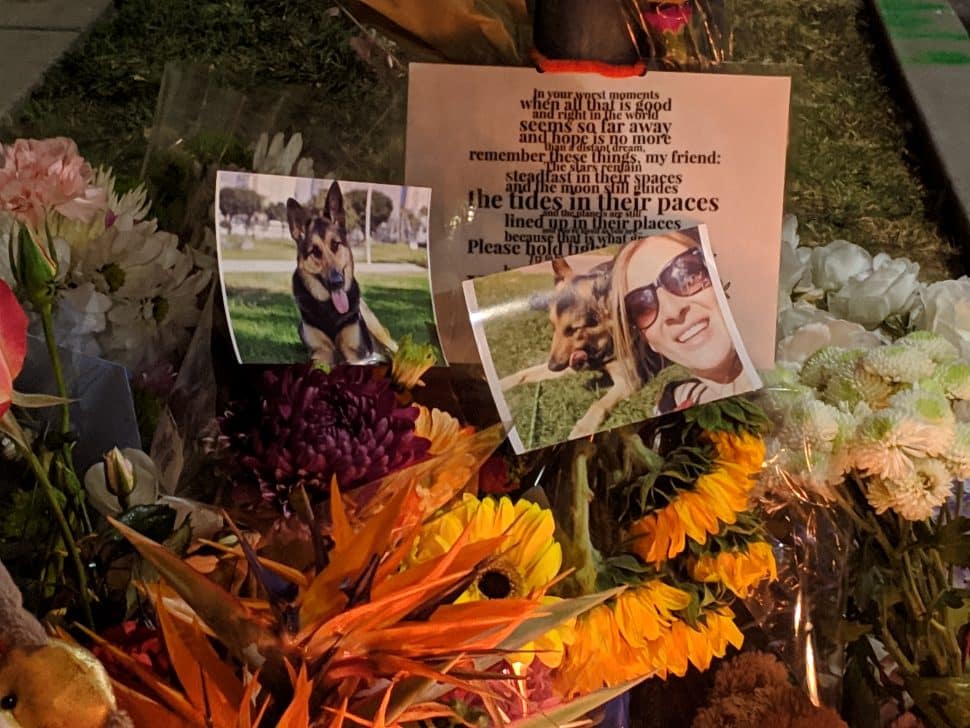 Bingaman, who went by Jessie, leaves behind a 10-year-old daughter, Reagan, and a German Shepherd, Charles.
Some at the vigil knew 41-year-old Bingaman either as clients or close friends. Many had never met her but still wanted to show their support. Bingaman owned The Pawtenders, a dog walking, sitting and training service in Long Beach. She had six dogs with her during the crash. Five of them died, according to police.
Belle, a hound-mix, was the sole survivor in the crash. The 2-year-old dog suffered from a severe gash on her left paw and other lacerations that required stitches, her owner Julee Stover said.
Bingaman was well-known in the community, almost always seen with at least one dog by her side, friends said.
"She was a 5-foot, 11-inch-tall blonde woman who could handle six dogs at once. She turned everyone's head," said Bingaman's friend Rachael Cianfrani. "Everywhere we went in Long Beach, she would recognize the dogs, but not always the people with them."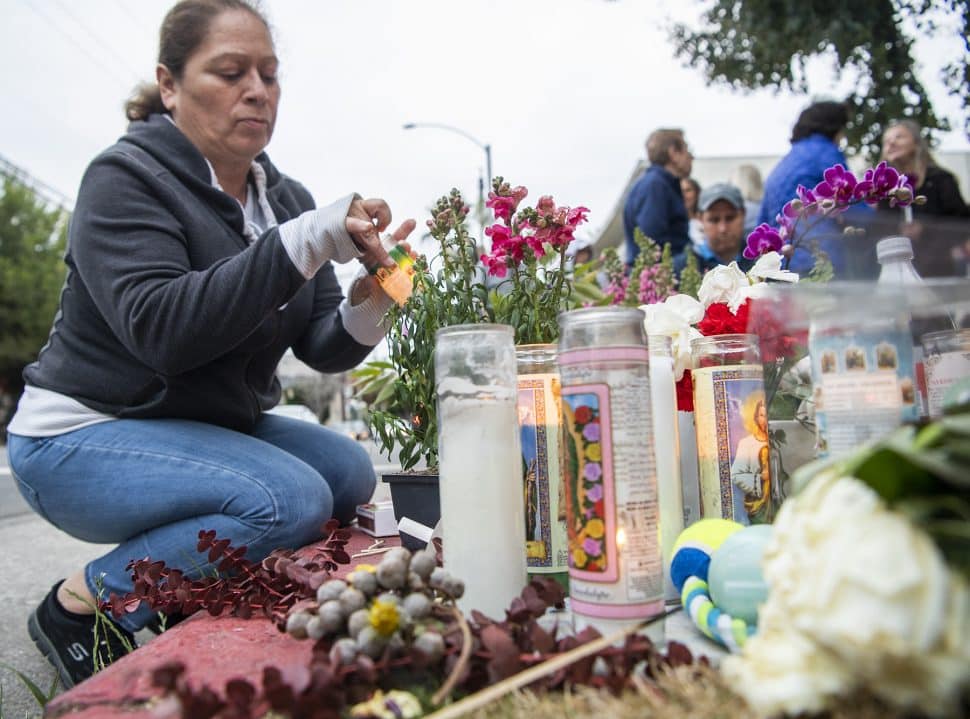 Tuesdays and Thursdays were Bingaman's "Pack Days," where she would take about six dogs on long walks, hikes or to the dog park for about six hours. Friends said she would match up her clients' dogs by temperament to make sure they would get along.
"She poured her heart and soul into those dogs," Cianfrani said. Bingaman would keep the dog owners updated while she was caring for the animals by sending them pictures, she said.
"Our dog just loved her," Stover said.
She recalled a time when Bingaman asked Stover if she could bring Belle to a friend who was dying of cancer and in hospice care. Bingaman had a hunch that Belle would be the perfect dog to provide therapeutic support to her friend—and she was right.
Now Stover hopes to make Belle a hospice dog as a tribute to Bingaman.
Bingaman started walking dogs professionally shortly after she moved from the East Coast in 2005, her mother, Don Anne Lawson, said. Bingaman's brother, Christopher, had died in the military the year before and she decided she wanted to see the West Coast, Lawson said.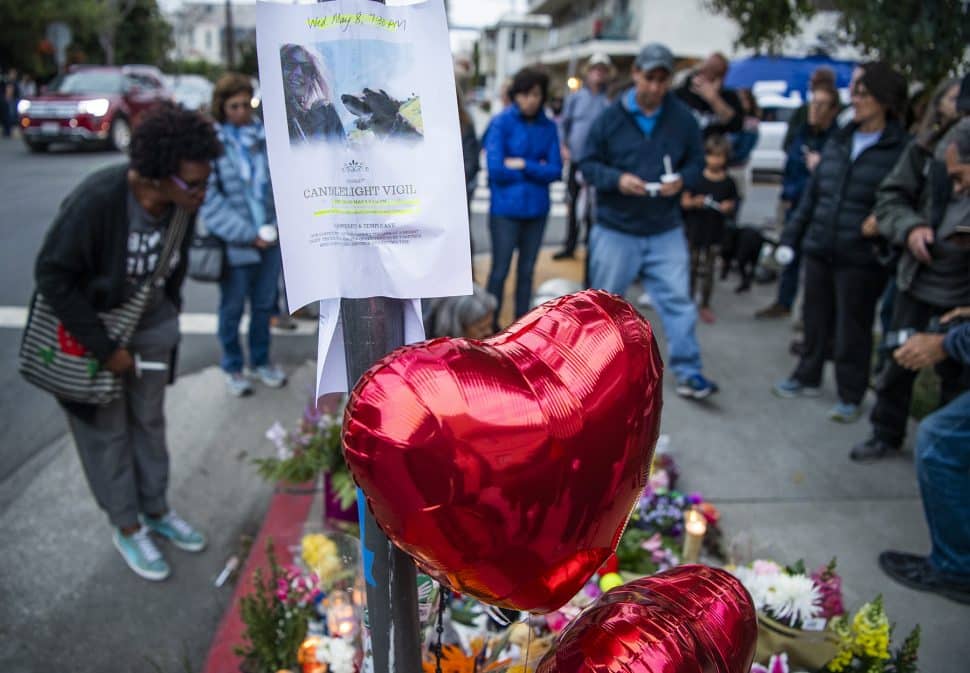 "She packed up her car and dog and drove cross-country alone," Lawson said. "She was very adventurous. … She was very vibrant and outgoing. She was always like that."
Bingaman's friends echoed that sentiment.
"She made people feel comfortable, like they belonged wherever she was," James Ridgers said.
She also helped people when they needed a place to stay or food to eat, "whether it was people-people or fur-people," Alisha Beaulac said.
"She made my day better even when hers were worse," another close friend, Ann Hovatter, said tearfully.
Friends are collecting donations on GoFundMe for Bingaman's family and the families of the five dogs who died.
As the formal part of the vigil closed, the crowd sang "Amazing Grace" together. As they finished, a nearby dog howled.