Cal State Long Beach police were investigating after someone found graffiti in a bathroom stall threatening a school shooting, but campus officials said there doesn't appear to be any immediate danger.
Authorities said someone discovered the graffiti and reported it to university police Wednesday evening. The words "School shooter tm Be WARNED 5-9" were scrawled in black letters in a faculty office building bathroom, CSULB police Capt. Rick Goodwin said.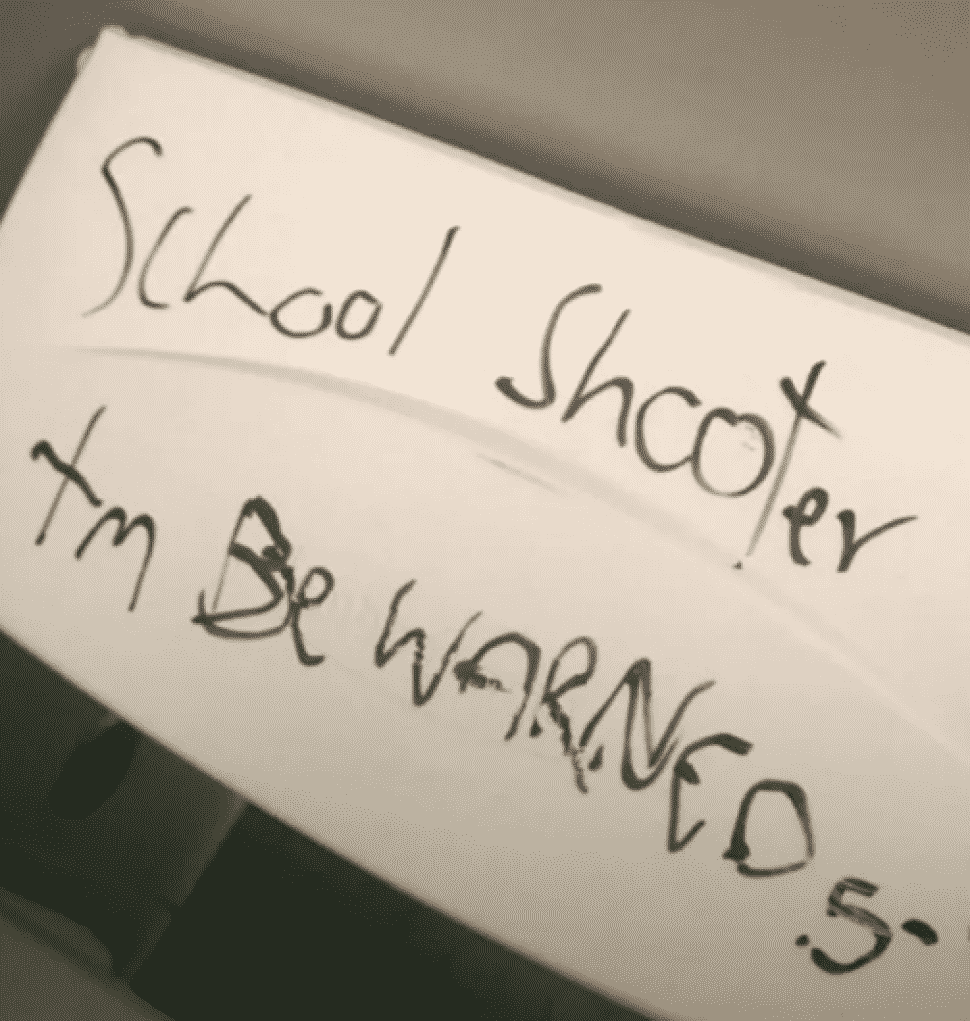 Within a few hours, pictures of the threat were all over social media with students worrying whether they should come to class.
Police looked for anything that might corroborate the threat but came up empty, Goodwin said.
"We found threatening graffiti in one restroom on campus. Other institutions have as well. After exhaustive investigation, we deem this NOT CREDIBLE," CSULB president Jane Close Conoley said in a tweet.
Officers tried to find any witnesses who may have seen whoever wrote the threat going in or out of the bathroom, but, "It's one of those situations were you literally would have thousands of suspects," Goodwin said.
"We didn't receive any other calls or complaints otherwise in regards to a threat," he said. Campus officials also compared notes with local and federal law enforcement to see if there were any other credible threats they needed to worry about, according to Goodwin.
As the situation unfolded on social media, students and others responded to the university asking if classes would be canceled. Some expressed worry over having to choose between missing a test or possibly being hurt.
this is terrifying and should be taken more seriously. 1 day of canceling classes is better than risking our lives.

— Alanna (@hello_alanna) May 9, 2019
University officials have called in help from other law enforcement to make sure students feel safe, according to Goodwin.
"The message is come to school," he said. "Do your studies. Get ready for finals next week. The university police are here to facilitate a safe and secure environment to facilitate that education."
Goodwin said many factors go into weighing whether a threat is credible, but it often comes down to weighing the facts and applying some logic—even in a world where there's a heightened fear of school shootings.
"To be quite fair, when you find something like this inside a restroom facility, you have to wonder what's the expectation of this being an actual threat because, if someone's going to threaten an institution, they're going to make it to where the institution is well aware of it," he said.
Wednesday's threat appeared on campus one day before a planned demonstration of a mass-shooter survival kit that's being distributed at CSULB.
The university is partnering with Dignity Health to put tourniquets, gloves, gauze and bandages at 40 different locations around campus. They'll be added to defibrillators already scattered across the school.
In a news release announcing the demonstration, CSULB officials said preparing for a mass shooting or other emergency is a "top concern" of the university.
Editor's note: This story was updated Thursday morning with more information from police.