In the aftermath of yesterday's campuswide scare, Cal State Long Beach police have released a female student originally suspected of threatening to "shoot up" the college and arrested a different student.
The new suspect, Prateek Devulpally, 18, confessed to sending the threat from the female student's email account after officers took him into custody today, CSULB said in a statement.
"The female suspect detained yesterday is working with the University Police Department and supports prosecution of Devulpally for creating and sending the threat from her email account," CSULB said in a statement. "Through a diligent investigation, University Police detectives were able to determine the female detained did not generate the email threat."
Police said they originally learned of the email around 2:10 p.m. Monday. By 3:40 p.m., police decided the threat was credible and sent out a campuswide alert warning people to shelter in place or stay away from the college.
Was teaching my lecture during @csulb active shooter. My room has FOUR points of entry—none of which can be locked. All the desks are bolted to the floor. This is what we had do to protect ourselves. We should have doors that lock and clear protocol for these situations! pic.twitter.com/R6RmD6CqM5

— Ragan Fox (@RaganFox) October 8, 2019
The warning prompted students and teachers to barricade themselves in classrooms or tie doors shut in rooms where they weren't able to lock the doors.
By 4:30 p.m., the college sent another alert, saying they'd detained a suspect and the threat had passed. At a news conference, Campus Police Chief Fernando Solorzano said investigators believed the threat was made by a female student who was in custody.
Now, however, police say Devulpally illegally accessed that female student's email account while they were both on campus.
Police Capt. John Brockie declined to say how Devulpally allegedly did this, but it apparently came as a surprise to the female student.
"She wasn't aware that anything had happened," Brockie said.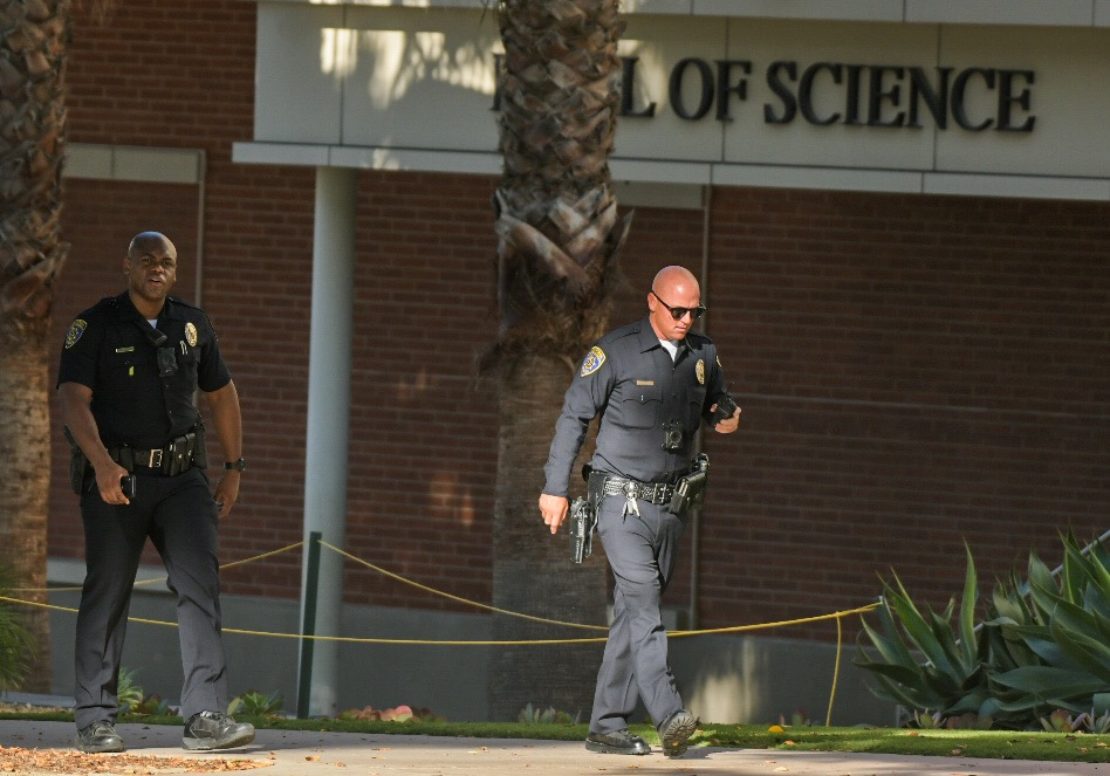 It doesn't appear the two students know each other. Investigators aren't aware of any relationship between then, and it's not clear why Devulpally chose her email account to send the threat, Brockie said.
The threat wasn't specific, only vaguely talking about shooting up the campus, according to Brockie. He said investigators don't believe Devulpally had the means or intent to carry it out.
Brockie said Devulpally was taken into custody around 2 p.m. today at Peterson Hall, which is next door to the Student Success Center, where police were focusing their investigation Monday because the female student had an appointment there.
Devulpally has been booked into jail on suspicion of making criminal threats and illegally accessing a computer or network, both felonies, according to CSULB. Brockie said he's being held on $50,000 bail.