Police believe a driver was under the influence of drugs or alcohol when he crashed his SUV into a family at Los Cerritos Park Thursday, killing a husband and wife along with their 3-year-old son, according to authorities and friends.
The family was walking with a stroller when they were struck around 9:55 Halloween night. Paramedics rushed all three victims to the hospital with severe injuries, LBPD Lt. James Richardson said.
The 30-year-old father, Joseph Awaida, died at the hospital shortly after the crash. Doctors tried to save the mother and child who were in critical condition.
Omar, the 3-year-old boy, died Friday night. Omar's mother, Raihan Dakhil was taken off life support and died Sunday, Nov. 3, according to friends of the family. She was 32.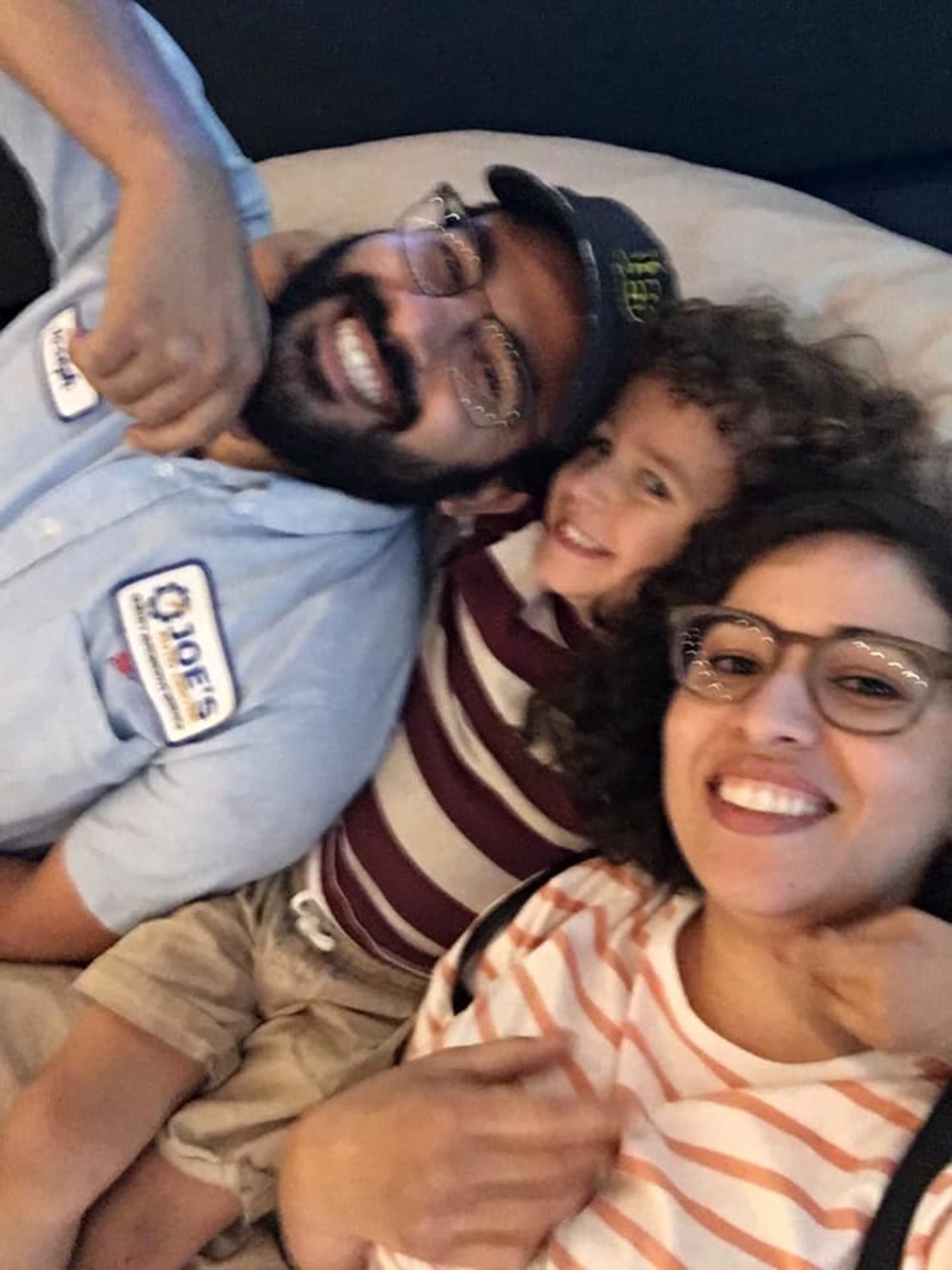 Police arrested the SUV's driver. He stayed at the scene of the crash and cooperated with investigators, who took him into custody on suspicion of driving under the influence of drugs or alcohol, police said. He is a 20-year-old from Long Beach named Carlo Navarro, according to the LBPD. He was held on $100,000 bail on suspicion of driving under the influence and gross vehicular manslaughter.
According to jail records, Navarro bonded out at 9:42 p.m., Friday night.
Video of the crash shows the family walking with a stroller along the sidewalk bordering Los Cerritos Park when a 2002 Toyota Sequoia barrels up behind them. The SUV jumps the curb at high speed, hits the pedestrians and continues for about half a block, crashing through a drinking fountain and small mesh utility boxes.
"It's just tragic. Never saw it coming," said Mark, a neighbor whose cameras captured the crash. He asked to be identified only by his first name.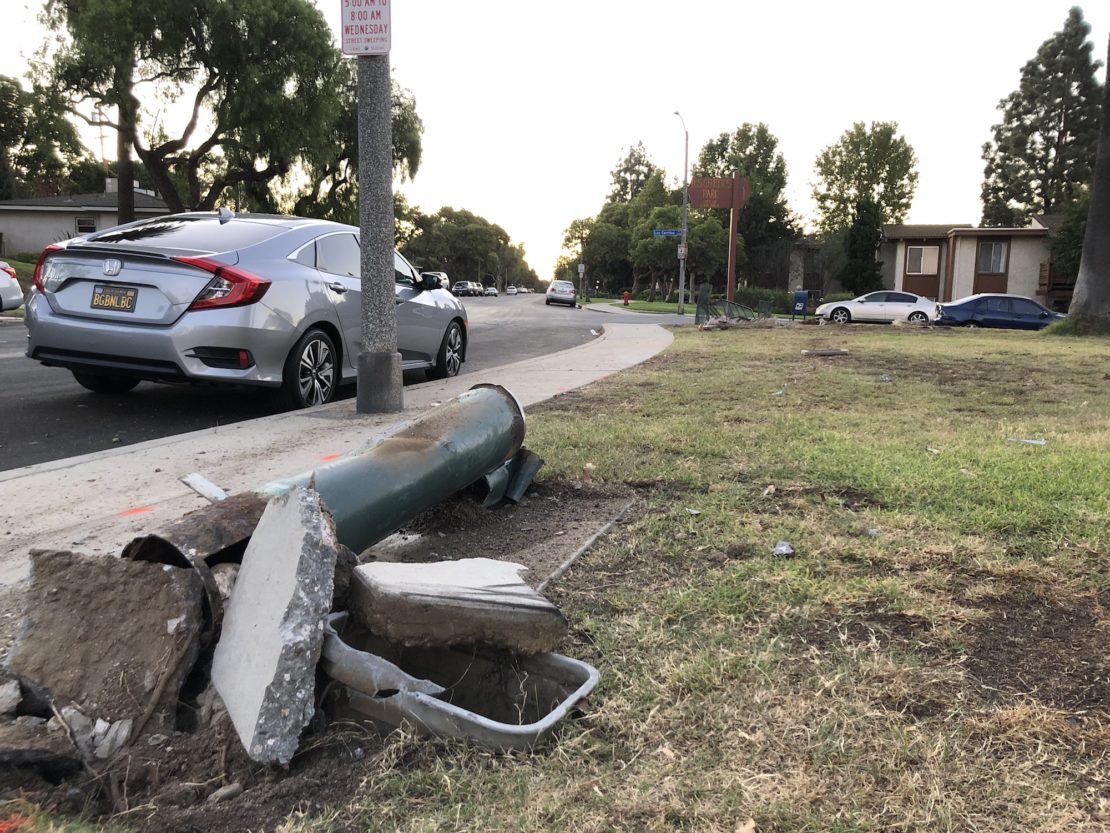 The crash ended with at least two of the victims trapped under another car that had been parked at the corner of Los Cerritos Place and Country Club Drive where the SUV came to rest, said another neighbor, Tom Burniston, who watched the aftermath from his window. The victims didn't appear to move at all, Burniston said.
Joseph, Raihan and Omar were beloved in the Los Cerritos neighborhood. The couple was well known for their volunteer work, which included providing support for young kids during police interviews and medical exams during child abuse investigations, said Michele Winterstein, executive director of the nonprofit For The Child.
"They are kind, compassionate, and loving parents," Winterstein said. "This is a devastating loss to their families and to all of us in the nonprofit world who knew them and benefited from their volunteer service."
Joseph was also a familiar smiling face at his father's repair shop, Joe's Auto Center. He stared working in the office there after coming home from college following his graduation from Poly High School, according to a friend of his father.
He was part of a tight-knit religious family, said Omar Hassan, who attends the same mosque.
"Just perfect kids. Always happy," Hassan said.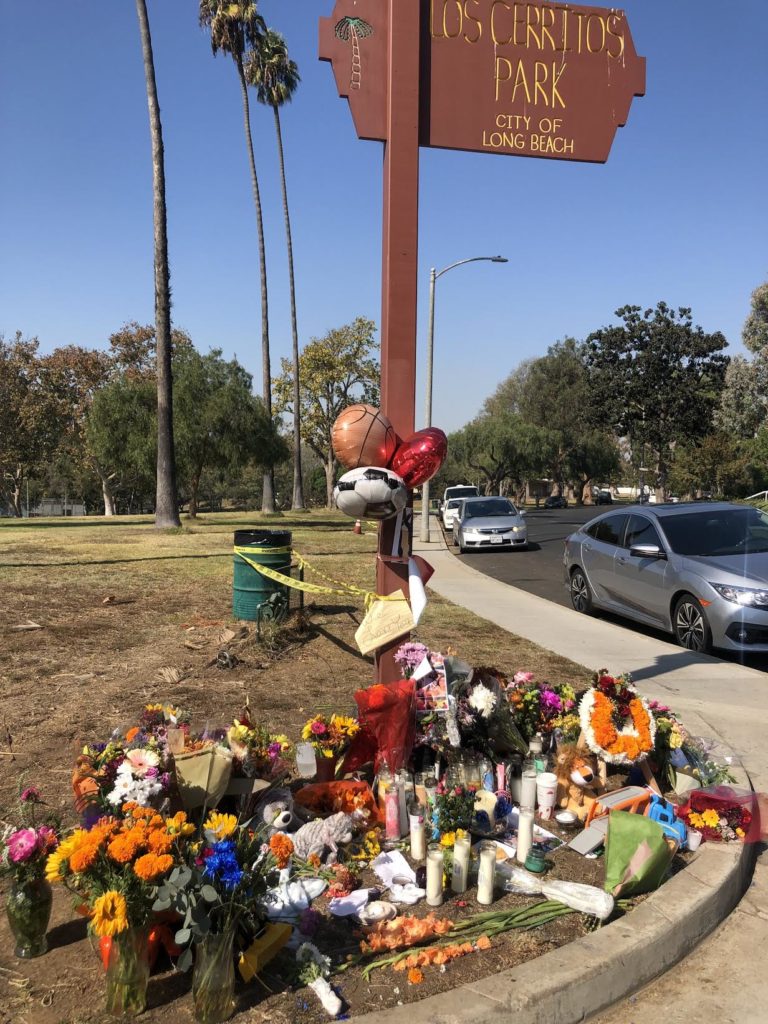 According to friends, the crash redoubled pain for the Joseph's parents, who already endured a son's death in 2014.
In March that year, three of the four Awaida brothers were camping when 13-year-old Omar fell from a trail, according to the Long Beach Press-Telegram.
Joseph, the eldest brother, tried to climb down and rescue Omar, who died from his injuries days later, said Osama Qutaish, a family friend who was helping answer phones at the Auto Center Friday morning.
As customers called, Qutaish calmly told them they wouldn't be able to drop off their cars. There'd been a death in the family.
After he hung up, the emotion escaped. Tears ran down his face.
"It's a big hit," he said. "It's a very big hit."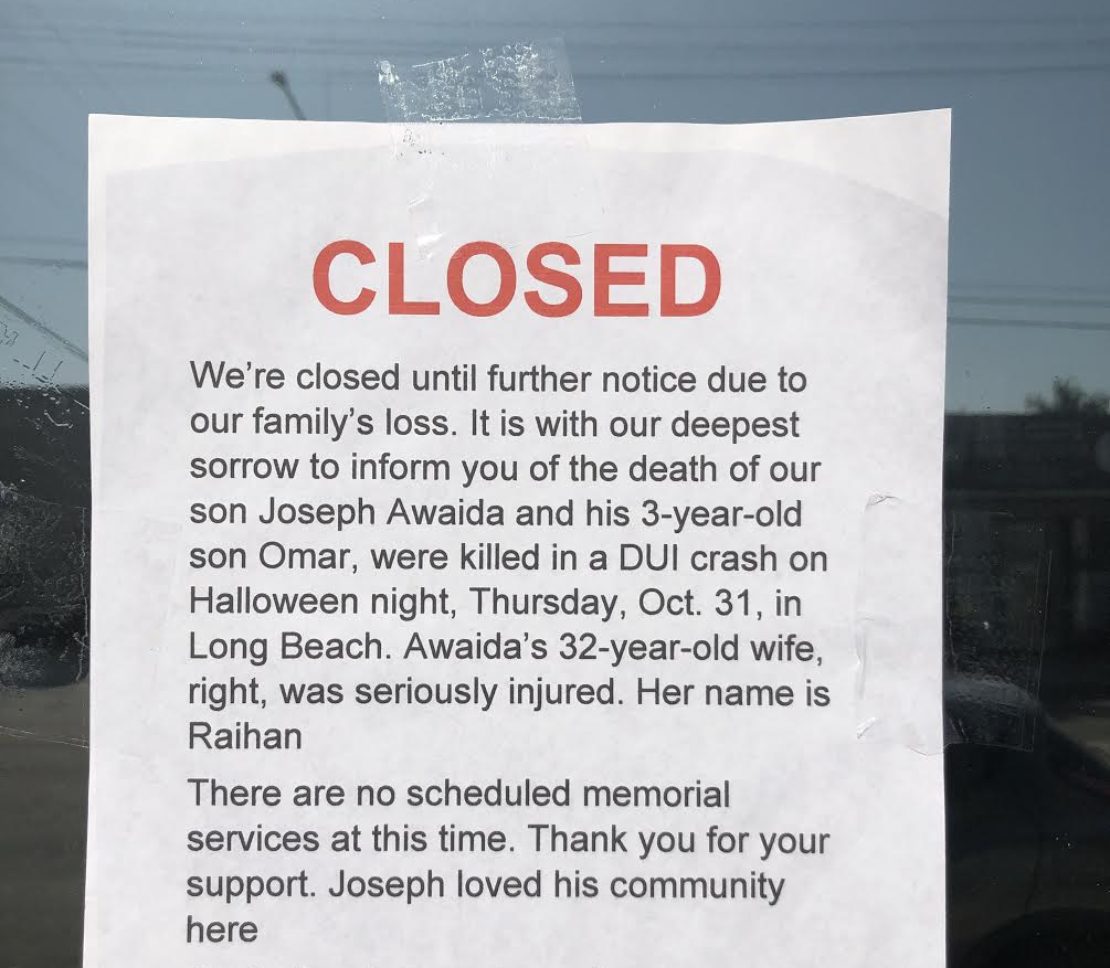 Family friends started a GoFundMe to help with funeral and medical costs, which had raised more than $180,000 by Nov. 4. According to Muslim custom, Awaida was set to be buried within 24 hours, the fundraising page notes. Another fundraiser started on LaunchGood had also raised more than $140,000.
A vigil for the family is scheduled for Thursday night.
Police asked anyone with information about the crash to contact Det. Sirilo Garcia at 562-570-7355.
Editor's note: This story was originally published Nov. 1. It was updated Nov. 2 with information about Omar's death and Nov. 4 with information about Raihan's death.