Several business owners in Downtown Long Beach woke up to find shattered glass windows at their shops this week after someone smashed them seemingly at random in the early morning hours on Tuesday and Thursday.
Detectives are working to determine if the man suspected of smashing windows in two of the businesses is also responsible for shattering the windows of five other businesses along Pine Avenue, Third Street and The Promenade
Sulu Nofoaiga, a 27-year-old Long Beach man, was arrested on suspicion of vandalism of $400 or more on Thursday morning after police believe he smashed the windows of George's Greek Cafe and Wokcano restaurants, authorities said.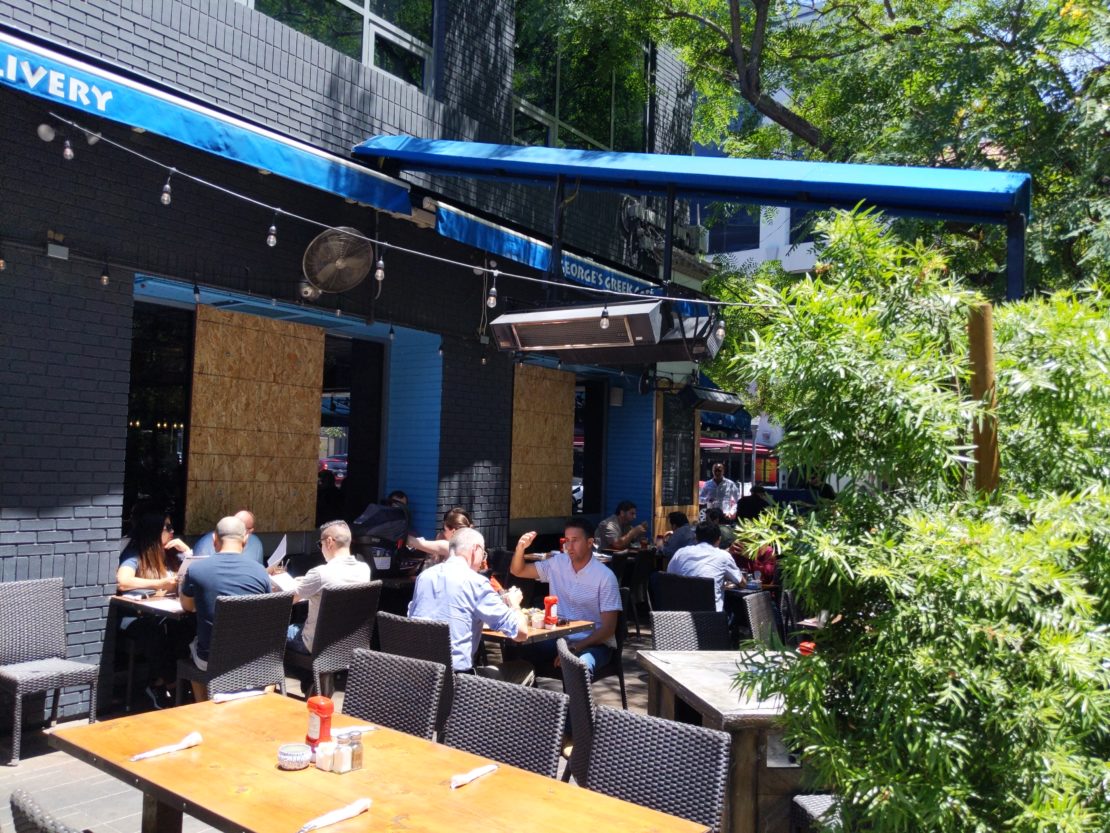 Nofoaiga was was found at the nearby 7-Eleven after a member of the Downtown Clean Team first alerted police to the damage at George's Greek Cafe on Thursday morning, according to Steve Be Cotte, the Community Outreach Manager for Downtown Long Beach Alliance. They checked the security camera footage at the cafe and a Safety Ambassador walked around to see if they noticed anyone matching the description of the suspect in the footage.
"She found him at 7-Eleven and he matched the suspect description exactly with clothes and everything," Be Cotte said.
It's a typical practice of the Ambassadors to check the area if a crime recently happened and they have a photo of the suspect, he said.
Police have not yet confirmed if the five other incidents are connected to Nofoaiga, but they are still investigating, spokeswoman Shaunna Dandoy said.
At about 4:25 Tuesday morning, the alarm at Saint and Sinners bakeshop on Pine Avenue went off when someone smashed the front door window, according to the owner's son Kyler Redmond.
Redmond said nothing was taken from the shop and the door has already been replaced.
Dawna Bass, owner of Under the Sun on Third Street, woke Thursday morning to learn the big front window to her shop had been smashed the night before at about 9:15.
"The whole thing was busted out," Bass said. "There was glass shattered all the way to the front counter."
The alarm for her store didn't trip, so the window was open all night, she said. Fortunately, nothing was taken. Bass is still waiting on a quote from the window company, but she estimates it's going to cost her between $500 and $700 to fix.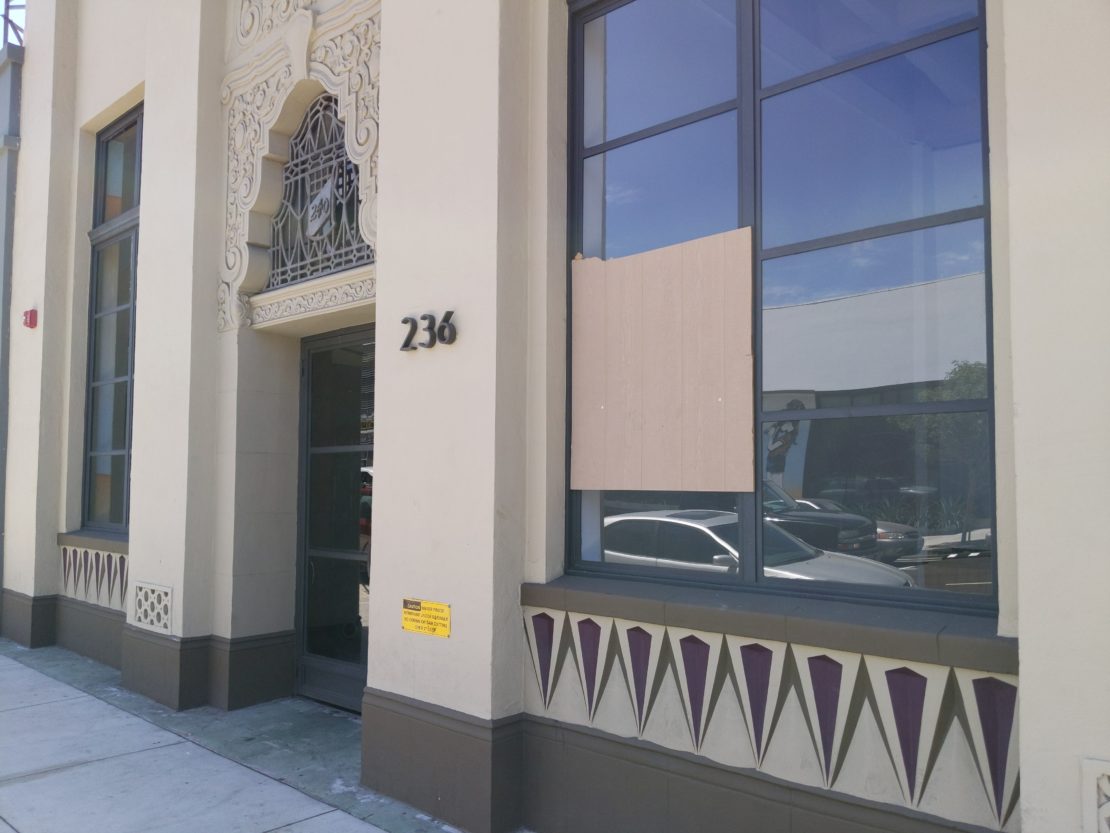 A few doors down, two windows on the Arts Building were also smashed and boarded up Friday morning. A restaurant on the same street, 123 Pho, also had one window smashed and nothing stolen, an employee said on Friday.
Chuck E. Cheese on Fourth Street also had two windows facing Long Beach Boulevard smashed out, but a manager wasn't sure which day it happened.