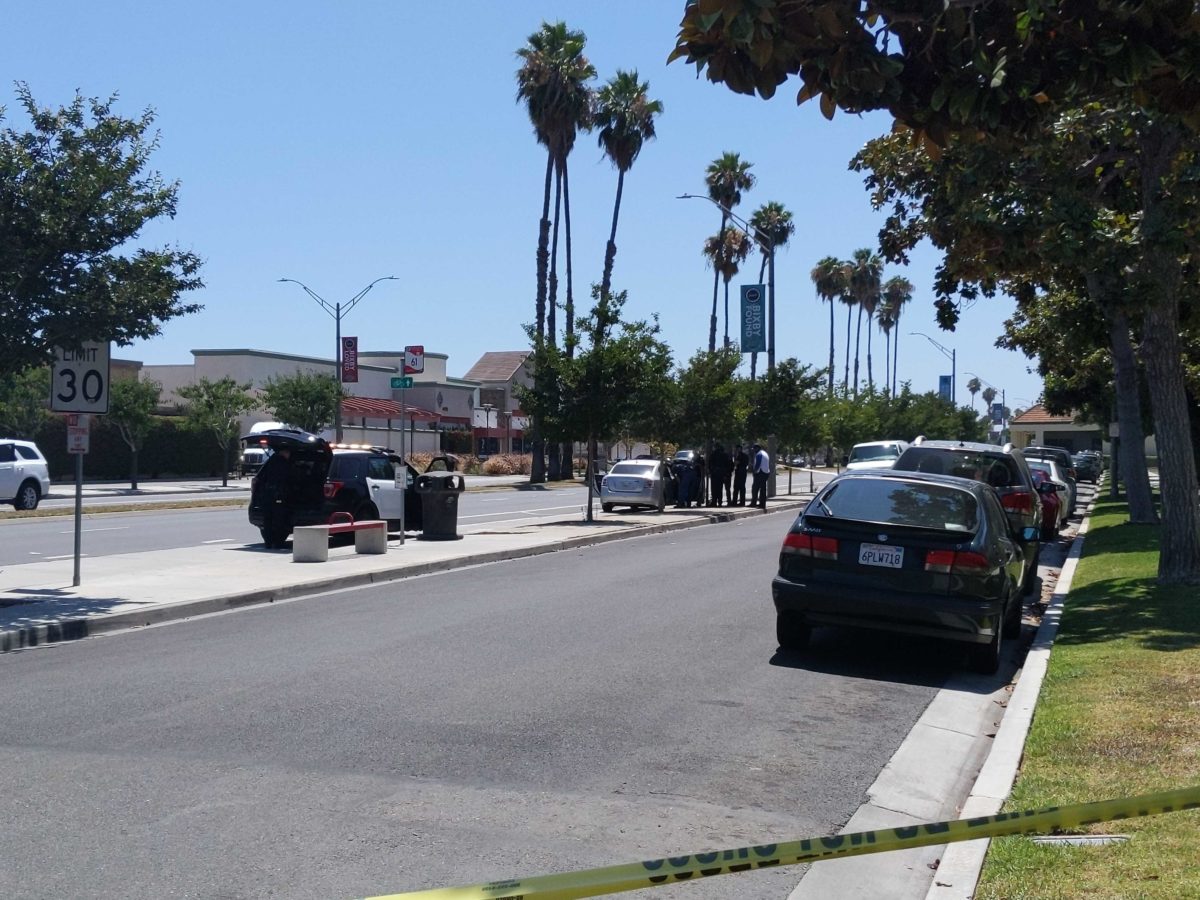 Man shot while sitting in parked car near Bixby Knolls shopping center Friday morning
Editor's note: Police now say they believe the man was shot elsewhere before driving to where he was found. Read more here.
A man is in critical condition after being shot while he was sitting in his parked vehicle, authorities said.
Officers were called to the scene at 45th Street and Atlantic Avenue at 11:10 a.m. where they found the victim with a gunshot wound to his upper body, spokeswoman Shaunna Dandoy said.
The victim had been parked on the street in that block when he was shot, she said.
Paramedics took him to a local hospital and gang detectives are still investigating.
Brenda Rodriguez, who lives on the block, said her younger siblings were playing outside when the shooting happened, but she was inside. Rodriguez said she was cleaning her house with loud music on when her brother called her to come outside.
"A van pulled up and told me to get the kids inside because someone was shot," she said.
Her brother, who had been around the corner, told her he didn't remember hearing gunshots. The neighborhood—across the street from Bixby Knolls Shopping Center—is usually calm, she said.
"This is a quiet area," Rodriguez said. "It's crazy that someone was sitting there and got shot."
Gang detectives are also investigating two other shootings that occurred overnight in the same area. Someone shot at a moving vehicle at about 1:40 a.m. Friday morning near Del Amo and Long Beach Boulevards and then shot at a parked vehicle nearby, authorities said. The two shootings happened about a mile away from the most recent shooting. It's so far unclear if they are related.
Support our journalism.
Hyperlocal news is an essential force in our democracy, but it costs money to keep an organization like this one alive, and we can't rely on advertiser support alone. That's why we're asking readers like you to support our independent, fact-based journalism. We know you like it—that's why you're here. Help us keep hyperlocal news alive in Long Beach.