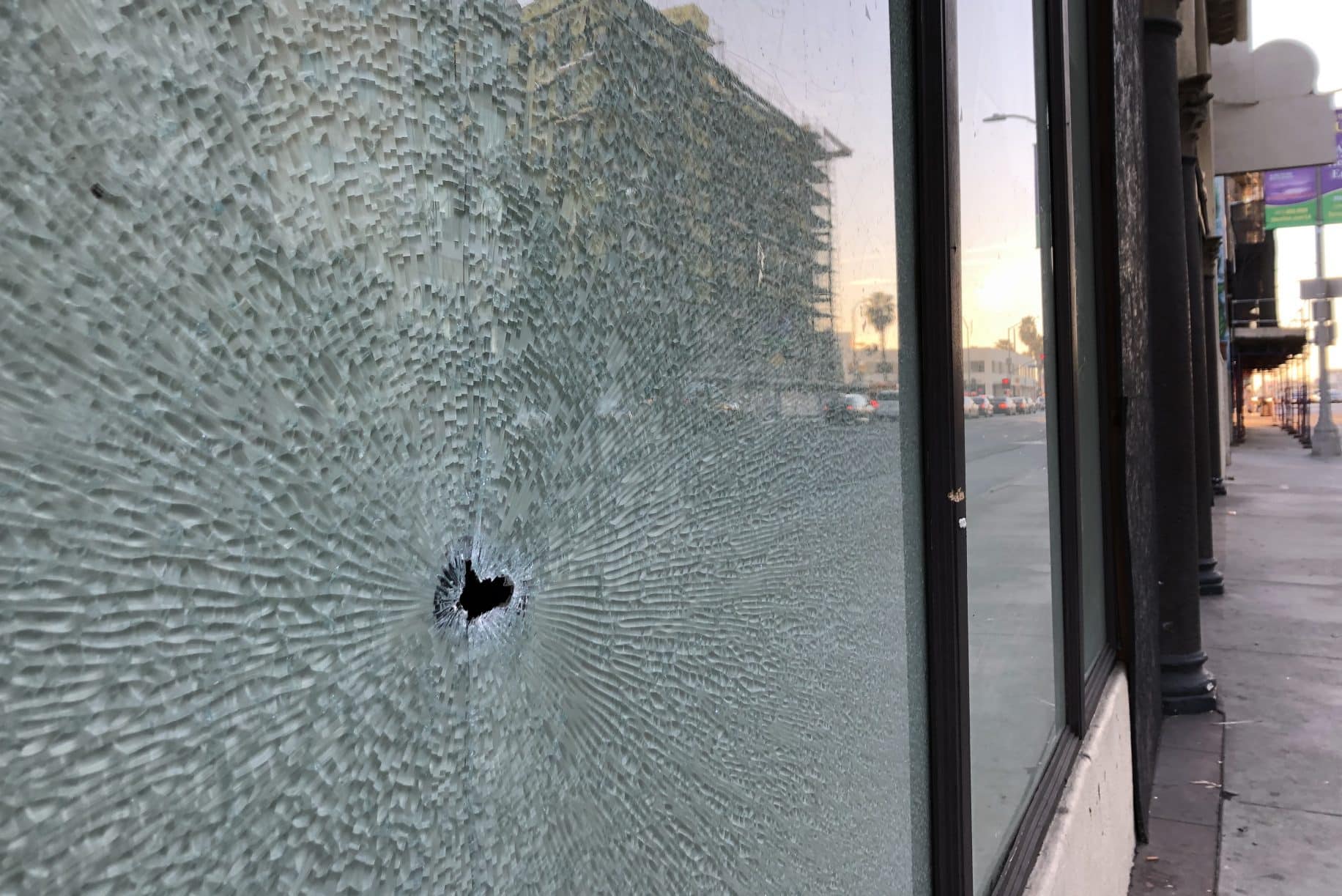 Investigators believe a gang-related argument sparked a shooting that killed a man and wounded a bystander in Central Long Beach last month, police said today.
After serving a pair of search warrants in Compton and Lynwood, detectives on Wednesday arrested two men in connection with the crime, police said.
Authorities allege Isaiah James Tucker, a 36-year-old San Bernardino resident, was involved in the killing itself. Bryant Colton, a 61-year-old resident of Los Angeles, was taken into custody on suspicion of helping Tucker evade authorities. Both were arrested in Compton, police said.
Police also arrested Sharell Johnson, a 31-year-old Long Beach resident, on Wednesday on suspicion of accessory after the fact.
"Homicide detectives believe Johnson had knowledge of the murder and assisted Tucker with the intent he might avoid prosecution," police said in an updated news release today.
He is being held on a $1 million bail.
The shooting on Jan. 23 happened around 10:45 p.m. outside the historic Packard Building on Anaheim Street just west of Long Beach Boulevard.
The gunfire killed 24-year-old Maurice Ross, who authorities said had lived in Bellflower and Compton. Ross had been in a fight with the suspected killers moments before one or more of them started shooting, police said at the time.
It's unclear what exactly they were arguing about. Police would only say that it was gang related. Long Beach police define "gang-related" crime as any crime "committed for the benefit of, at the direction of, or in association with any criminal street gang."
Man killed, bystander wounded in shooting outside historic Packard Building
The gunfire also hit a woman who wasn't involved in the argument, police said. She was taken to a hospital but was expected to recover.
At the time, police said they were looking for three suspects who fled in an SUV. Today, police said detectives aren't looking for anyone else in connection with the crime, but they encourage witnesses to come forward if they have information.
Police found the car used in the shooting and are doing a forensic analysis on it, the department said in a statement.
Detectives are still investigating and expect to present a case against Tucker and Colton to the district attorney's office later this week, police said.
Tucker was being held without bail, and Colton's bail was set at $1 million.
City News Service contributed to this report.
Editor's note: This story has been updated with new information on the third suspect. 
Jeremiah Dobruck is the breaking news editor of the Long Beach Post. Reach him at [email protected] or @jeremiahdobruck on Twitter.
Support our journalism.
It's been one year since the Long Beach Post began asking you, our readers, to contribute to keeping local journalism alive in the city.
Thousands have contributed over the past year giving an average contribution of $12.39 a month.
Please consider what the news and information you get every day from the Post means to you, and start a recurring monthly contribution now. READ MORE.