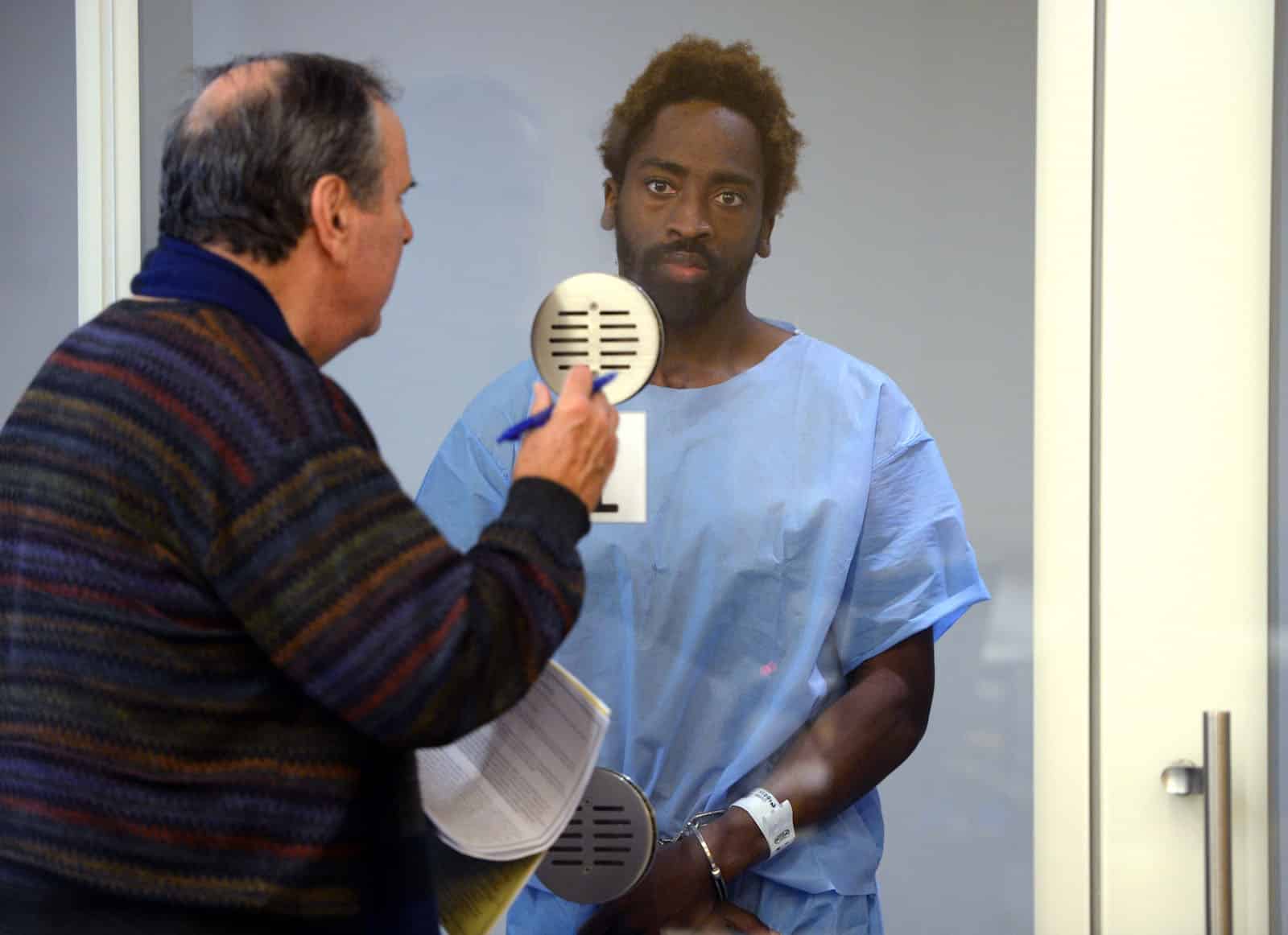 The man accused of using an electric scooter to bludgeon a 63-year-old woman to death appeared in court today to face a murder charge.
Amad Rashad Redding, 27, looked on calmly, his head slightly tilted to the side, as the judge asked him procedural questions. His hands were cuffed to a chain wrapped around his waist.
Redding was charged earlier in the day with one count of murder in the death of 63-year-old Rosa Elena Hernandez.
Redding did not enter a plea. His attorney asked Judge Tomson Ong to delay the hearing for two weeks. Ong agreed and ordered Redding held on $2 million bail.
A day earlier, police turned away a reporter who tried to speak with Redding in jail. They said he was barred from having any visitors other than his attorney.
Police say Redding attacked Hernandez in the middle of the day Monday as she walked through her North Long Beach neighborhood.
Hernandez was a longtime resident in the Ramona Park area where she lived with her husband, according to a neighbor. Jail records list Redding as a transient.
Hernandez was walking on Obispo Avenue toward 64th Street when Redding ran up and knocked her to the ground around 12:30 p.m. Monday, according to prosecutors.
During the attack, Redding kicked her and stomped on her head before he grabbed an electric scooter that was sitting nearby and used it as a weapon, authorities allege.
He then took off running and was arrested a few hours later at a convenience store a few blocks from the crime scene, police said. Police said they're still trying to determine a motive, but the DA's office on Wednesday called the attack random.
A neighbor, Laura Rosario Morales, said Hernandez often took walks to the park.
"She was a good person," said Morales, who added that the crime has left her scared to walk around the neighborhood.
Jeremiah Dobruck is the breaking news editor of the Long Beach Post. Reach him at [email protected] or @jeremiahdobruck on Twitter.
Support our journalism.
It's been one year since the Long Beach Post began asking you, our readers, to contribute to keeping local journalism alive in the city.
Thousands have contributed over the past year giving an average contribution of $12.39 a month.
Please consider what the news and information you get every day from the Post means to you, and start a recurring monthly contribution now. READ MORE.