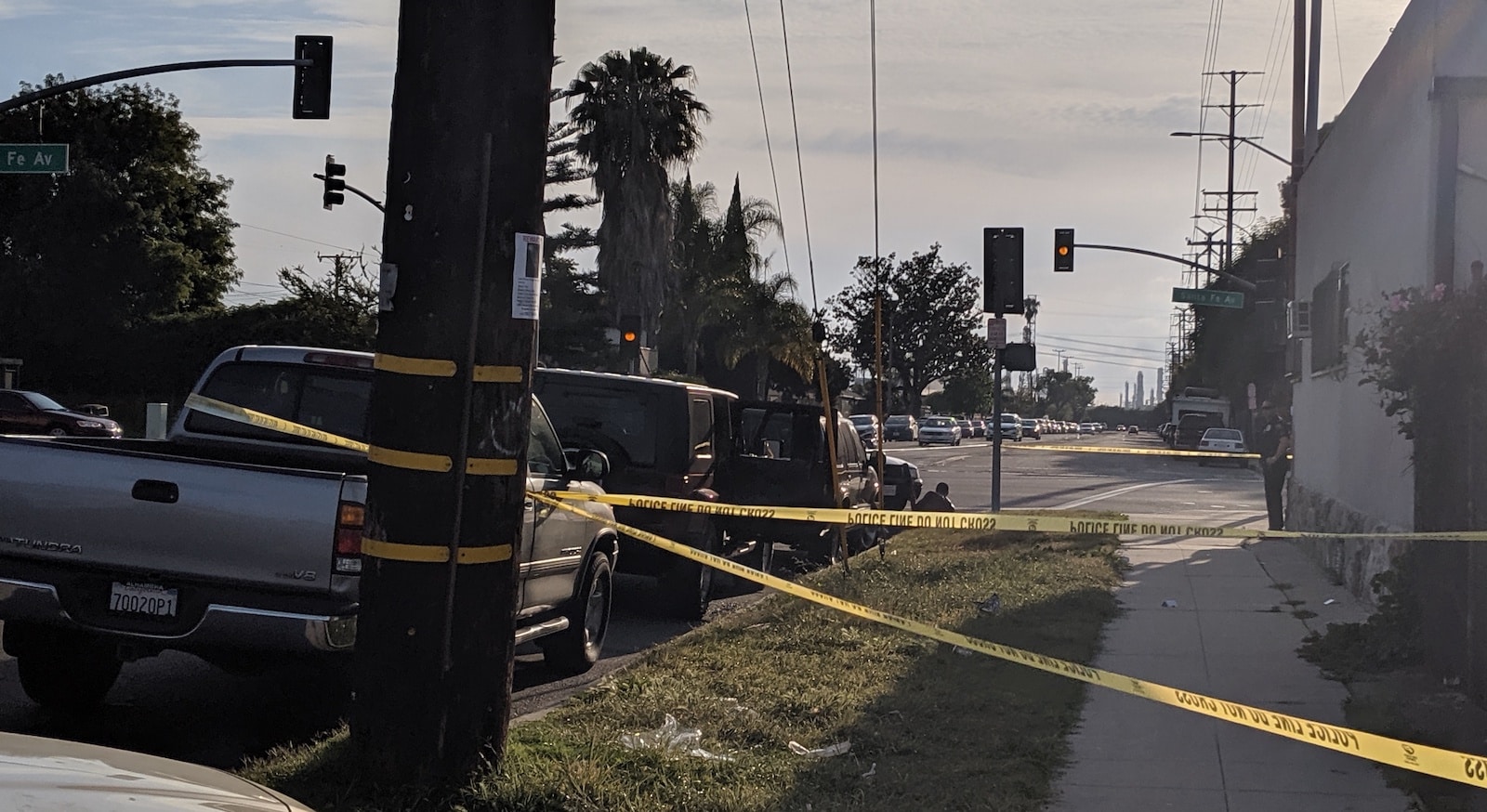 Two men walked away with just scrapes and scratches after getting shot at while they were sitting in a parked Jeep in West Long Beach, according to witnesses.
Police got a call at around 5:40 p.m. about shots fired and responded to the scene on Spring Street near Santa Fe Avenue, police spokeswoman Shaunna Dandoy said.
"The preliminary investigation revealed that a male adult suspect approached the vehicle, shot at the vehicle and fled the scene," Dandoy said.
Neither victim was hit by the gunfire, Dandoy said.
A man who identified himself as the brother of one victim said the Jeep's shattering glass caused some minor injuries.
"They just shot up the car," said the brother, who asked not to be identified by name.
At the scene, the Jeep's back passenger window appeared to be broken out.
A neighbor said she awoke from a nap to the sound of about three gunshots.
Another neighbor said the gunman fled in a car down an alley off of Adriatic Avenue.
Gang detectives were investigating, but they do not yet know the motive for the shooting, police said.
This incident follows a violent weekend with 8 shootings in the city within 48 hours.
In response to that rash of gunfire, police sent out an intelligence bulletin to officers. The bulletin includes a briefing on a specific gang, according to a police source familiar with it.
However, police said Monday it's "too soon to speculate why the shootings are happening."
Valerie Osier is a breaking news reporter for the Long Beach Post. Reach her at [email protected] or on Twitter @ValerieOsier
Support our journalism.
It's been one year since the Long Beach Post began asking you, our readers, to contribute to keeping local journalism alive in the city.
Thousands have contributed over the past year giving an average contribution of $12.39 a month.
Please consider what the news and information you get every day from the Post means to you, and start a recurring monthly contribution now. READ MORE.