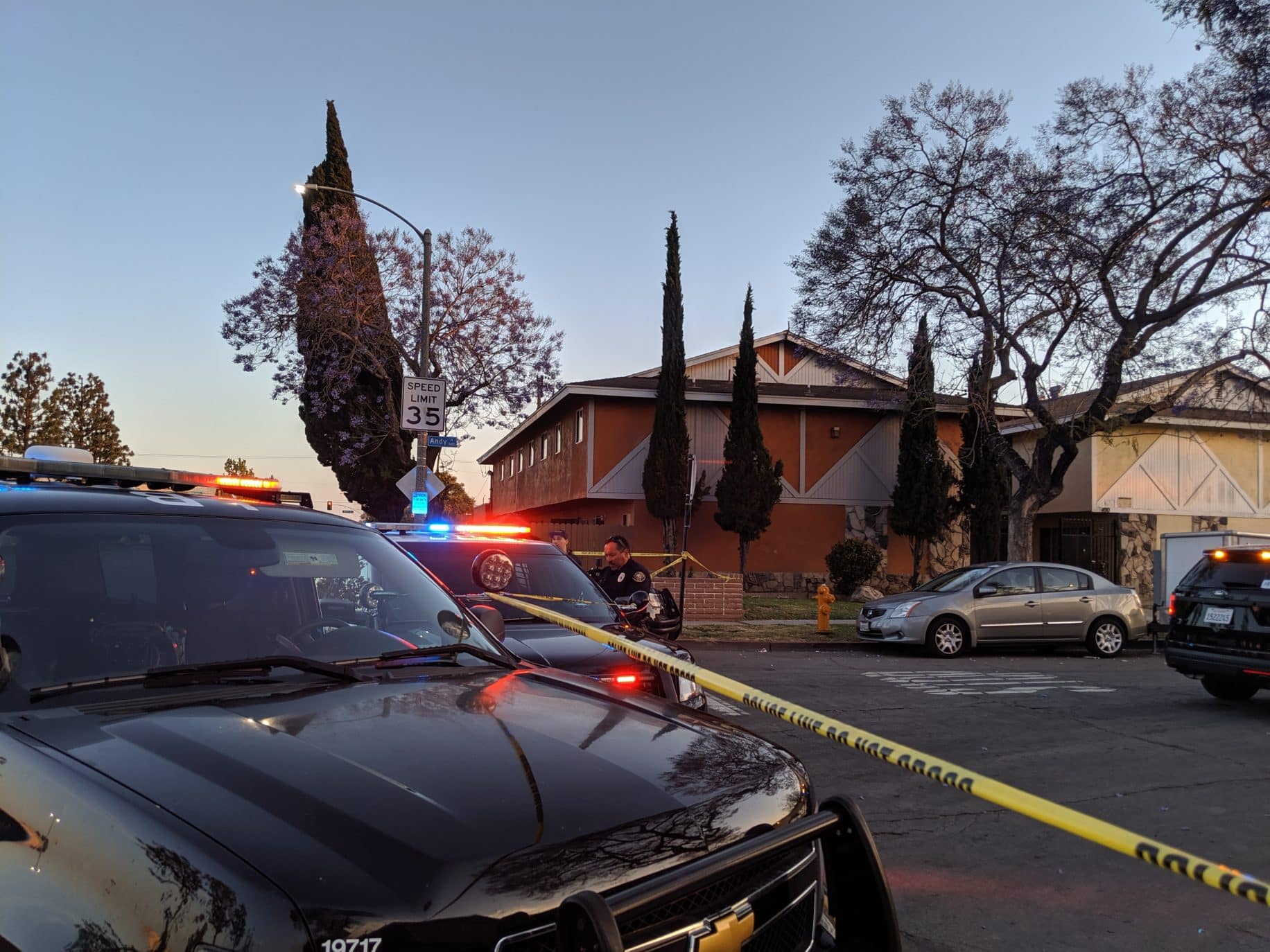 A violent weekend in Long Beach was capped Sunday night when officers rushed to the scene of gunfire for the eighth time in 48 hours.
This time, nobody was hurt: A man on a bicycle managed to escape the shooter and rode off just north of Scherer Park, police said.
But the rash of violence left six people wounded—some of them critically—as police coordinated a response.
Over the weekend, the department sent out an intelligence bulletin to officers about the shootings. The LBPD declined to release any details of the bulletin, but people familiar with it said it tied at least some of the violence to a specific gang. Police later said those ties had to do with some of the victims in the shootings.
"At this point it is too soon to speculate why the shootings are happening—detectives are still actively working each investigation," Long Beach Police Department spokeswoman Arantxa Chavarria said.
Police say the weekend violence stretched from near Downtown to the northern reaches of the city, but it started and ended on the same block:
Around 10:40 p.m. Friday night, a man was wounded after an argument at Carlie's Bar at 4911 Long Beach Blvd.
Twenty minutes later, someone reported gunfire and officers found casings near Cherry Avenue and Anaheim Street.
The next day, around 3:30 p.m., a confrontation sparked a shooting

between two men on Daisy Avenue near Eighth Street, but nobody was hurt and they both left before police got there.

That evening, a barrage of gunfire

outside a party on Andy Street near Downey Avenue left three men wounded, two of them critically.

 A neighbor said two cars fled in opposite directions after what sounded like dozens of shots were fired.
Around 9 p.m. that night, a man took himself to the hospital after being shot

near East Artesia Boulevard and Long Beach Boulevard.

Less than an hour later, there was again gunfire

on Daisy Avenue, this time near Ninth Street, where a man was hit.  Paramedics treated him at the scene because his wounds weren't life-threatening.

Around 11:40 a.m. Sunday, shots rang out again during a disagreement between two groups, but nobody was wounded in the 600 block of E. Esther Street, police said.
Finally, around 10:15 p.m. Sunday, officers were on patrol when they heard the gunfire aimed at the bicyclist. This was in the 4900 block of Long Beach Boulevard, the same block as Carlie's Bar, but investigators don't think the two shootings are related, another LBPD spokeswoman, Shaunna Dandoy, said.
The suspect in the latest shooting was a black man wearing a black sweater and black pants who fled west on 49th Street, Dandoy said.
So far police haven't made arrests in any of the shootings, but Chavarria said, "our patrol officers and gang detectives are working together to ensure the safety of our residents, and prevent further occurrences."
In March last year, police sent extra patrols into Central Long Beach after three back-to-back shootings happened within about an hour and a half along the Pacific Coast Highway corridor. That rash of violence left one man dead and another wounded.
Editor's note: This article was updated with more information from police including an eighth shooting and clarifying that six people were wounded.
Jeremiah Dobruck is the breaking news editor of the Long Beach Post. Reach him at [email protected] or @jeremiahdobruck on Twitter.
Support our journalism.
It's been one year since the Long Beach Post began asking you, our readers, to contribute to keeping local journalism alive in the city.
Thousands have contributed over the past year giving an average contribution of $12.39 a month.
Please consider what the news and information you get every day from the Post means to you, and start a recurring monthly contribution now. READ MORE.