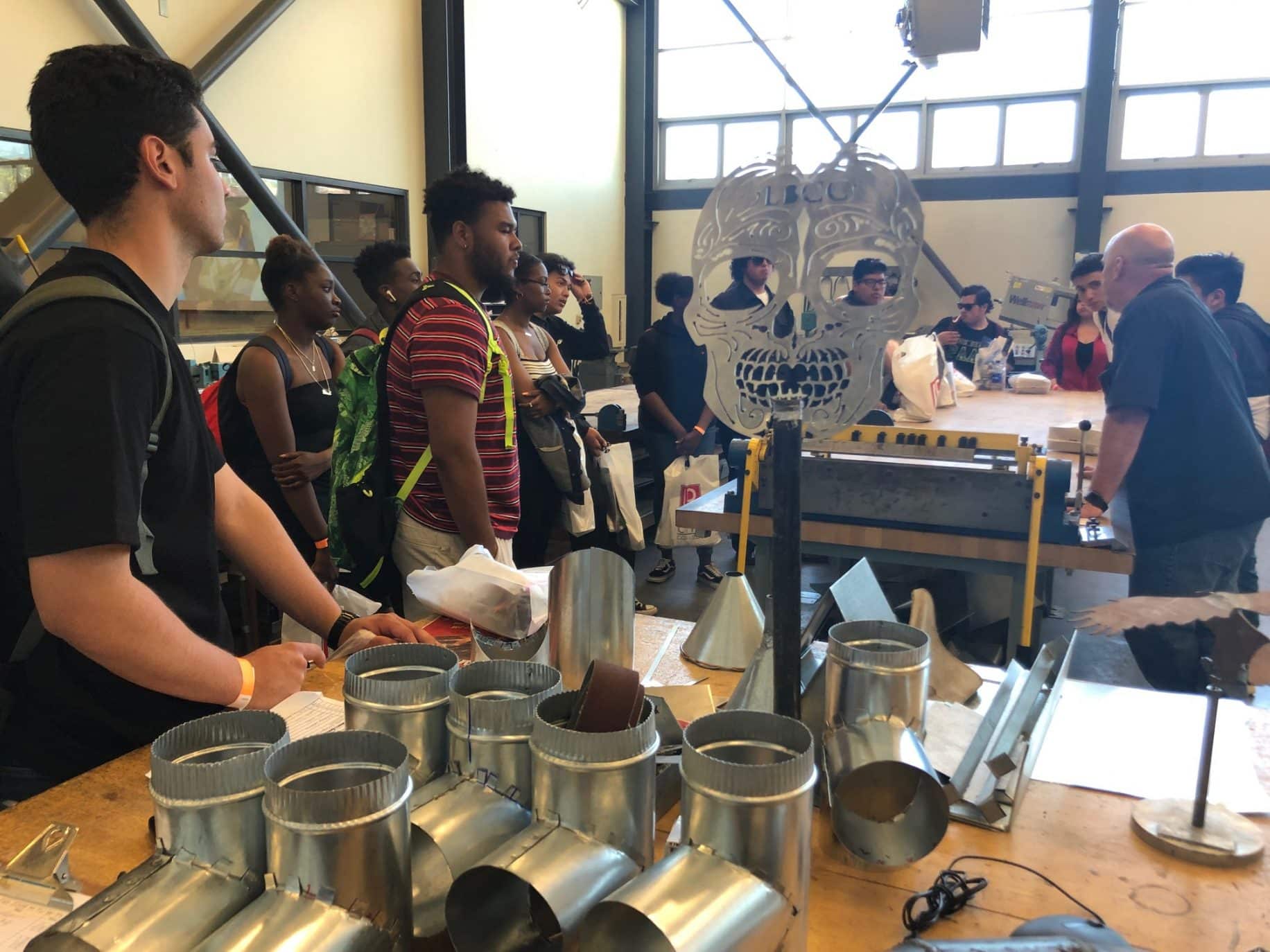 Long Beach City College is showcasing its array of Career Technical Education programs Friday night and the community is invited.
Attendees will get to see what it's like to weld through virtual reality machines, play "Red Light, Green Light" using the electrical program's traffic signals and see 3D printing with the Advanced Manufacturing program.
The CTE night is free and family-friendly and will also include the robotics program, a car show with the Automotive Technology program and designs by the fashion program.
The event is from 4 to 8 p.m. at the Pacific Coast Campus, located at 1305 E. Pacific Coast Hwy., Long Beach, CA, 90806. Parking is free in lots 1 and 2.
Support our journalism.
It's been one year since the Long Beach Post began asking you, our readers, to contribute to keeping local journalism alive in the city.
Thousands have contributed over the past year giving an average contribution of $12.39 a month.
Please consider what the news and information you get every day from the Post means to you, and start a recurring monthly contribution now. READ MORE.